5 Audiobook Story Collections Offering Quick Literary Escape
From Rural Australia to Urban Fairytales, Short Stories Can Be a Break From the News
While many readers have understandably found refuge from pandemic anxiety with thick biographies and door-stopping classics, others have had trouble focusing for long periods. With work laptops constantly open and homeschooled children orbiting, the solution to our short attention spans might be the short story.
Audiobooks, I've long believed, present an opportunity for short fiction to grow its audience. Self-contained pieces between ten and thirty minutes are the perfect companion for household chores, short drives, or morning dog walks. Now more than ever, as they say, the short story could be having a moment.
This month, for those of us with limited concentration—or limited time—I recommend five story collections to drown out the sounds of your spouse's Zoom meeting. In fact, feel free to count every story in each collection as an entire book you've finished reading. It'll be our secret.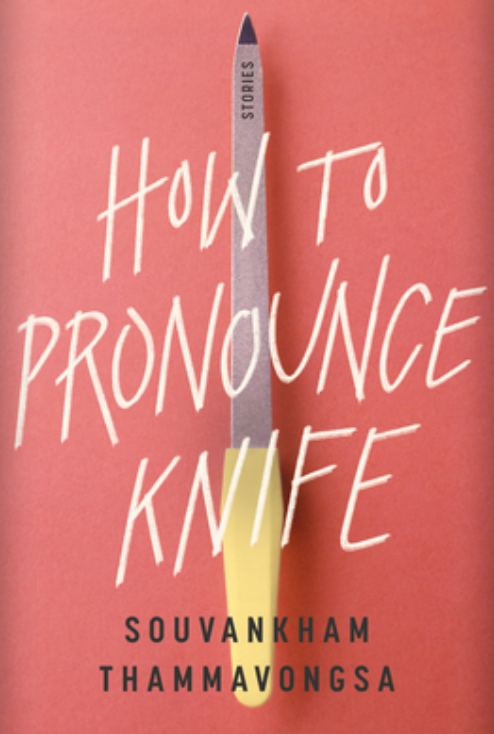 Souvankham Thammavongsa, How to Pronounce Knife: Stories
Narrated by James Tang and Kulap Vilaysack · Little, Brown & Company
2 hours and 59 minutes
"No one noticed who [my father] was or what he did for his living," says one of the child narrators of How to Pronounce Knife, Souvankham Thammavongsa's breathtaking debut. Randy Travis, the country singer, is whom the narrator's immigrant father is being compared to, most often by the narrator's mother. Obsessed with Travis, she has her child help her pen postcards to the singer in English. Where the story lands, as so many of Thammavongsa's stories do, is an ending both surprising and skillfully foreshadowed.
Populated by Lao immigrants living in the United States, How to Pronounce Knife is narrated tenderly by James Tang and Kulap Vilaysack. The use of two narrators, one male and one female, helps to differentiate the characters without sacrificing the book's cohesiveness, which can happen with a larger cast.
In "Slingshot," when a 70-year-old woman falls for her 32-year-old neighbor, the feelings he awakens are more complicated than love. The protagonist of "Mani Pedi," a former boxer, finds disappointment and unexpected joy when he comes to work at his sister's nail salon. The title character of "The School Bus Driver" refuses to believe his wife's infidelity until he can no longer deny it. Traditional in structure, Thammavongsa's stories are on the shorter side, most between 15 and 20 minutes, but the cumulative moments carry enormous weight.
Narrating an audiobook with characters who speak broken or accented English can be complicated. What is a convincing voice to one reader can be condescending caricature to another. Such voice work always risks undermining a book's empathy, but Tang and Vilaysack venture accents in only a few places, striking a subtle, respectful note.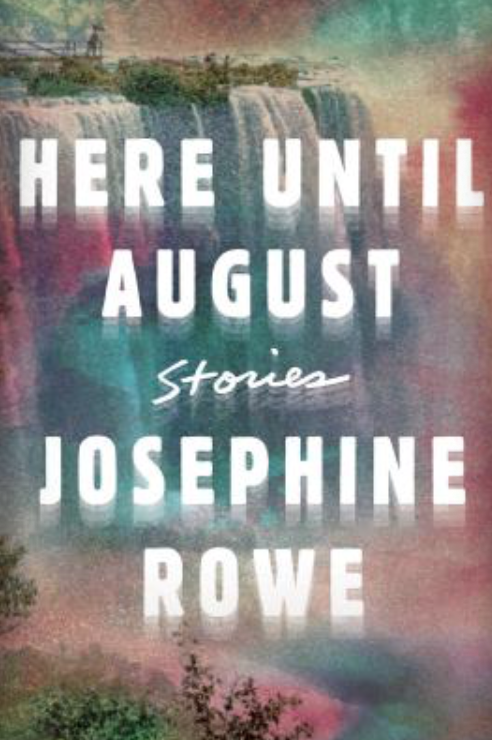 Josephine Rowe, Here Until August: Stories 
Narrated by Cat Gould · Catapult/HighBridge Audio
5 hours and 35 minutes
For readers who have had to cancel travel plans, Josephine Rowe's second story collection, Here Until August, spans much of the globe. More than the varied settings, however, Rowe's nuanced profiles of lives in transition are the stars of these rich stories.
Many of Rowe's characters ponder how they got where they are, wondering if they'll ever become unstuck. In "Post-structuralism for Beginners," an erstwhile academic contemplates her marriage to a fellow academic while watching an old sex tape they had made. "Over the past few years, it's as if [her husband's] been slowly smuggling himself into his work, away from her…. She imagines him leaving the house each morning with pieces of himself hidden in his shoes, his coat lining, folded up small between the pages of his lecture notes and macroeconomics textbooks."
Rowe's wit lands consistently in Cat Gould's narration. "I like the way she looks, this woman," thinks the narrator of "Chavez," "with her gold-shadowed eyes and widely spaced teeth, as though she tried and failed at Hollywood in the 70s but does not feel too bitter about it."
It's a rare treat for American audiobook readers to hear an Australian accent like Gould's—Josephine Rowe is Australian—and though the accent shifts occasionally, Gould doesn't complicate matters with unnecessary voice work. Those unaccustomed to an Australian narrator, once their ears adjust to its music, will admire Gould's careful, elegant work.
The stories in Here Until August are unique in a way not easily described. "It is prudent to disassemble preassembled foods," advises the fare of a taxi driver in "The Once-drowned Man," who eats a burger with a knife and fork, "to insure there are no malicious surprises." His odd philosophy, like Rowe's stories, makes unexpected sense. What we see, in the disassembled lives of characters, are familiar emotions from a brand-new angle.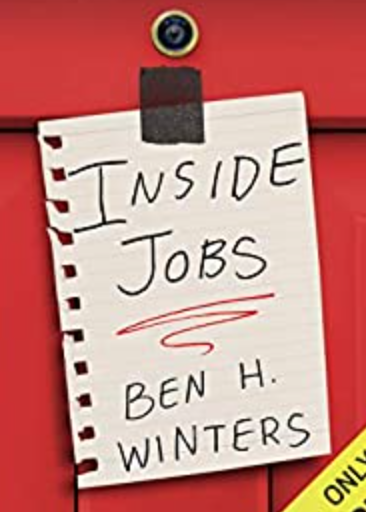 Ben H. Winters, Inside Jobs: Tales from a Time of Quarantine  
Narrated by Scott Aiello, Kevin T. Collins, and Ellen Archer · Audible Originals
2 hours and 32 minutes
In what must be one of the first responses in fiction to our current pandemic, Audible offers a compact collection of three crime stories from bestselling author Ben H. Winters. Readers trying to steer clear of news chyrons and dystopian novels need not save these stories for happier times. Though set in our strange era of quarantine, Inside Jobs provides the same escape of most crime fiction.
In "The Crimson Parrot," Winters finds comedy in the pandemic's impact on organized crime. Zoom meetings among gangsters are as clumsy and catastrophic as you might imagine. "They would have to adjust, like everybody was adjusting," even as they're planning a heist rather than a marketing strategy.
A different narrator is well-cast for each story's characters and tone. Scott Aiello handles "The Crimson Parrot's" exposition with a delightful clip, and dialogue is comically stilted.
In "The Cape House," two estranged brothers must shelter in place while sorting through the estate of their recently deceased father. Kevin T. Collins is terrific as the brother at the end of his rope, angling to move into their late father's house. The pacing of an audiobook narrator is as crucial as that of the text, and Collins prepares us well for the story's dark turn.
In the final story, "Stop Motion," narrated with an ear for suspense by Ellen Archer, a young woman breaks up with her boyfriend immediately prior to New York's shelter-in-place order. Eager to find out who she is without him, she refuses his offer to quarantine together. He might have been better company than the neighbor across the hall, carrying a series of ominous cake boxes out of his apartment.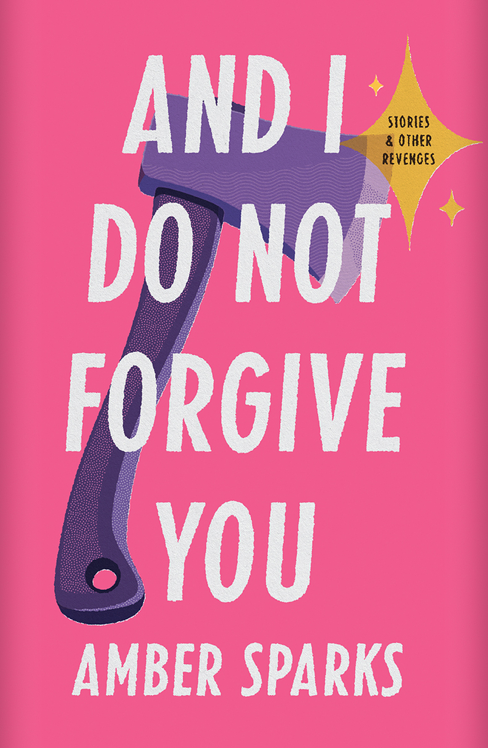 Amber Sparks, And I Do Not Forgive You: Stories and Other Revenges
Narrated by Chelsea Stephens and Wayne Mitchell · Liveright/HighBridge Audio
4 hours and 1 minute
Amber Sparks's stories, many of them told with a lively fairy tale quality or Dear reader narration, beg to be read aloud. At the same time, it's easy for the narrator of such an audiobook to get carried away, to slip into what theater critics might call scenery chewing. Fortunately, the excellent Chelsea Stephens locates the energy in Sparks's stories without overwhelming their quieter moments.
"What is history, anyway, but the chance to dig up our skeletons and give them new stories?" Sparks writes in "A Short and Slightly Speculative History of Lavoisier's Wife," a sort of revised biography of the chemist in the story's title. [She's] "a mover and shaker in chemistry's side business of buying respect, R-E-S-P-E-C-T, find out what it means to ions and she."
The stories run as short as two minutes and as long as half an hour. They range from the playfully mythical "In Which Athena Designs a Video Game with the Express Purpose of Trolling Her Father" to the contemporary "Mildly Unhappy with Moments of Joy," in which best friends drift mysteriously apart. In "When the Husband Grew Wings," a woman's husband grows wings, but summary can't capture the three and a half minutes that culminate in the wife, not the husband, taking flight. The wild, exhilarating surprises in this collection might remind you of a wonderfully haunted toy store.
One quibble with the audiobook: It's an odd choice to bring in Wayne Mitchell to narrate a single story late in the collection. I can't say if his approach to the material feels too much like acting or if it only seems less suitable because Chelsea Stephens is such a tough act to follow. Either way, his late appearance might reminds you of a relief pitcher who surrenders a hit when the starting pitcher had a perfect game entering the ninth inning.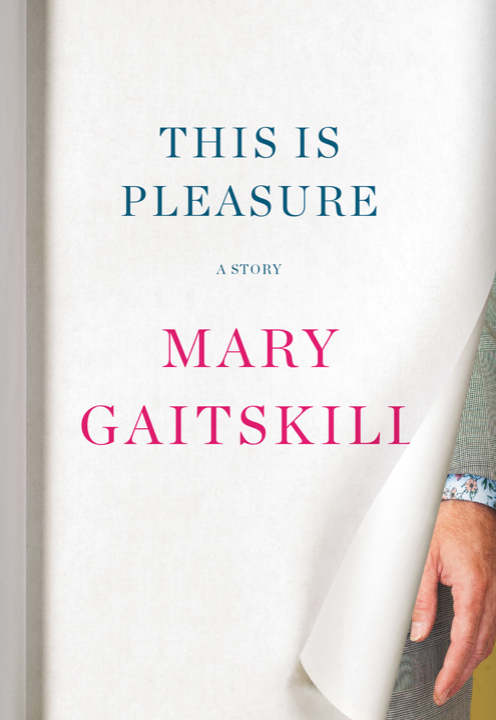 Mary Gaitskill, This Is Pleasure: A Story 
Narrated by Nan McNamara and Ralph Lister · Pantheon/Random House Audio
1 hour and 48 minutes
A few decades have passed since Mary Gaitskill's debut story collection, Bad Behavior, explored sexual dynamics between men and women with landmark nuance. Now she offers a fictional take on #MeToo, This Is Pleasure, a long, stand-alone story published in a different version by The New Yorker.
Quin, a New York book editor in his early sixties, has lost his job in the wake of sexual misconduct allegations from a number of younger women who once worked with him. Sections of his account alternate with those of Margot, not one of his accusers but a close friend and former coworker. Describing Quin's transgressions might spoil the story. It would also take many paragraphs to provide context for his misbehavior. Or does such misbehavior need context? Herein lies Gaitskill's talent for blurring lines.
"Before the shit hit the fan," says Margot, "when I was feeling angry at Quin… I would remember the strange fun of our conversations about sex, him cajoling me to tell him about what I'd done or liked to do, me usually refusing to say, but sometimes, for some reason, giving in."
Margot and Quin belong to the same generation, and her interrogation of his actions is as much an interrogation of her own complicity. Nan McNamara narrates Margot for the audiobook, and neither she nor Ralph Lister as Quin overplay Gaitskill's subtle narrative. They do, however, add plenty of texture, inserting well-placed pauses and infusing key words with melancholy and exasperation.
"Rape is one thing," says Quin, quoting Margot, "but it's not like she can go to the media to report some weird thing you said years ago." It's complicated, they both come to realize, or maybe less so than they think. Certain to spark conversations longer than the story itself, This Is Pleasure would make the perfect selection for your book club that now meets on Zoom.
---