35 Literary Adaptations to Look Forward to in 2018
Prepare Your Reading Schedule Now
New year, new slate of literary adaptations. At this point, it's a cliché to say, but that doesn't make it any less true: it seems as though every other new film or television show is based on a book these days—though sometimes the book is so far back in the chain of adaptations as to become nigh irrelevant (I'm looking at you, Jumanji producers. I'm looking, and I'm also weeping over the gorgeous Chris Van Allsburg book). It's almost like scriptwriters are out of ideas or something. But I'm not complaining: I love to see books I like transformed, even if I hate the transformation. There is joy in griping, you know. If you don't know, hello and welcome to the Internet. To that end, I generally like to have read the book before I see the film or television adaptation, and if you're reading this space, odds on that you're not unsympathetic to that position. So please find below a working calendar of some of the most interesting literary adaptations coming to screens big and small in 2018. NB: these dates are notoriously fickle, so everything here is subject to change, for good or ill. But it's a good starting place for preparing a rigorous reading schedule. That was on your list of resolutions, right?
FILM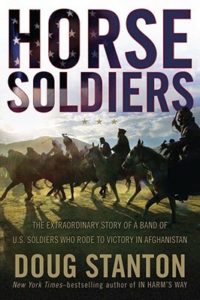 12 Strong (Warner Bros, January 19, 2018)
Based on: Horse Soldiers, Doug Stanton (2009)
Directed by: Nicolai Fuglsig
Starring: Chris Hemsworth, Michael Shannon, Michael Peña
"If I were Donald Rumsfeld's son, I'd give him Horse Soldiers for Father's Day," wrote one reviewer of this post-9/11 nonfiction war narrative. "[It's] a rousing, uplifting, Toby Keith-singing piece of work. . . for those who like their military history told through the eyes of heroic grunts, sergeants and captains." A.K.A. America's very favorite kind of movie.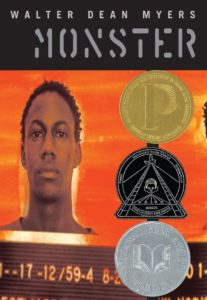 Monster (Sundance Premiere January 22, 2018)
Based on: Monster, Walter Dean Myers (1999)
Directed by: Anthony Mandler
Starring: Jennifer Ehle, Jennifer Hudson, Jeffrey Wright
Myers's novel, now a YA classic, was a finalist for the National Book Award in young people's literature in 1999, and won the Coretta Scott King and Michael J. Printz awards. It's written in the form of a diary, with the diarist—a teenage boy in prison, awaiting trial for murder—breaking into screenplay format to describe the events. This could be an extremely powerful film, especially in the current climate.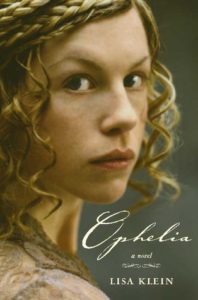 Ophelia (Sundance Premiere January 22, 2018)
Based on: Ophelia, Lisa Klein (and also the obvious) (2006)
Directed by: Claire McCarthy
Starring: Daisy Ridley, Naomi Watts, Clive Owen, Tom Felton
A re-imagining of Hamlet from the perspective of Ophelia—an Ophelia whose classic suicide was only a ruse. You know what, sign me right up.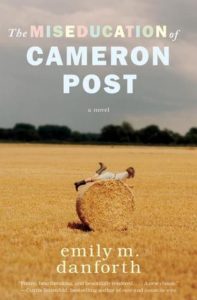 The Miseducation of Cameron Post (Sundance Premiere January 22, 2018)
Based on: The Miseducation of Cameron Post, Emily M. Danforth (2012)
Directed by: Desiree Akhavan
Starring: Chloë Grace Moretz, Sasha Lane, John Gallagher Jr.
In this YA novel, set in Montana in the 1990s, a teenage girl discovers and begins to explore her sexuality—only to be caught by her aunt and hauled off to God's Promise. God's Promise being that he will cure her of those feelings for other girls, of course. Wrote Curtis Sittenfeld: "If Holden Caulfield had been a gay girl from Montana, this is the story he might have told."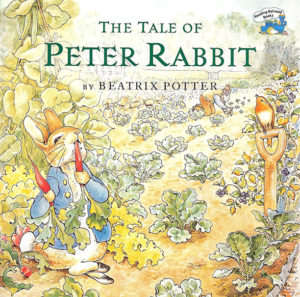 Peter Rabbit (Sony Pictures, February 8, 2018)
Based on: The Tale of Peter Rabbit, Beatrix Potter (1902)
Directed by: Will Gluck
Starring: Daisy Ridley, Margot Robbie, Domhnall Gleeson, Rose Byrne, Sam Neill, James Corden
The Tale of Peter Rabbit is a beloved children's classic. But Peter Rabbit looks rather different. "At least based on its trailer, the Peter Rabbit film appears to have been aggressively engineered to make people sad," wrote one critic. "Something has gone terribly, terribly wrong along the way here." Which does not make me want to see it, but does make me want to read more blistering reviews about it, so that's something.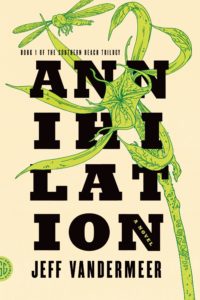 Annihilation (Paramount, February 23, 2018)
Based on: Annihilation, Jeff VanderMeer (2014)
Directed by: Alex Garland
Starring: Natalie Portman, Jennifer Jason Lee, Gina Rodriguez, Tessa Thompson, Oscar Isaac
By now, pretty much everyone has read and loved Jeff VanderMeer's Southern Reach trilogy, or at least the first volume, which won the Nebula and the Shirley Jackson award in the year of its publication. I mean hey, it's a horror story about mold, basically. Also, it looks great.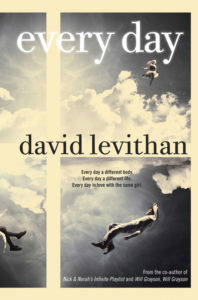 Every Day (Orion Pictures, February 23, 2018)
Based on: Every Day, David Levithan (2012)
Directed by: Michael Sucsy
Starring: Angourie Rice
In this very unconventional YA love story, a spirit named A wakes up every day in a different body, but always finds itself drawn to the same girl. Seems like it would be a difficult premise for a film, but I'm ready for some movie magic.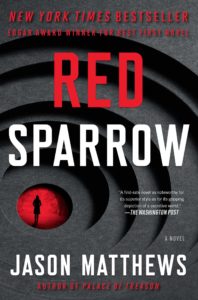 Red Sparrow (20th Century Fox, March 2, 2018)
Based on: Red Sparrow, Jason Matthews (2013)
Directed by: Francis Lawrence
Starring: Jennifer Lawrence, Joel Edgerton, Mary-Louise Parker, Jeremy Irons, Charlotte Rampling
A thriller written by an ex-CIA agent about a Russian intelligence operative who can discern other people's emotions via a sort of synesthesia. Also, she's Jennifer Lawrence. Here is a link to a review of the book by the actual CIA.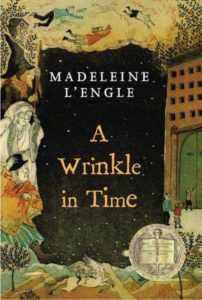 A Wrinkle in Time (Walt Disney Pictures, March 9, 2018)
Based on: A Wrinkle in Time, Madeleine L'Engle (1962)
Directed by: Ava DuVernay
Starring: Oprah Winfrey, Reese Witherspoon, Mindy Kaling, Storm Reid
This is the most anticipated movie adaptation of the year by far. I trust DuVernay to do it justice. Childhoods are in the balance.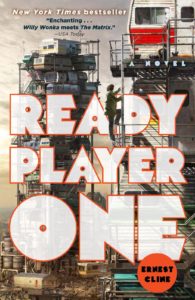 Ready Player One (Warner Bros, March 30, 2018)
Based on: Ready Player One, Ernest Cline (2011)
Directed by: Steven Spielberg
Starring: Tye Sheridan, Olivia Cooke, Hannah John-Kamen
This one has been in the works from the beginning—Warner Bros and De Line Pictures secured the film rights immediately after Cline sold the novel (he got six figures for both deals, natch). Set in 2044, when everyone spends most of their time in a virtual reality video game to escape the horrible world, including Wade Watts, on the hunt for an Easter Egg that will make him rich.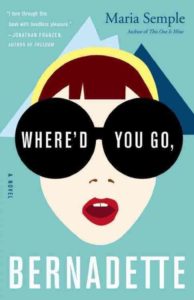 Where'd You Go, Bernadette (Annapurna Pictures, May 11, 2018)
Based on: Where'd You Go, Bernadette, Maria Semple (2012)
Directed by: Richard Linklater
Starring: Cate Blanchett, Billy Crudup, Kristen Wiig, Judy Greer, Laurence Fishburne
Semple's hilarious novel seems perfectly situated to become a hilarious movie.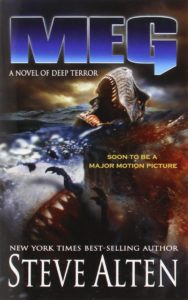 The Meg (Warner Bros, August 10, 2018)
Based on: Meg: A Novel of Deep Terror, Steve Alten (1997)
Directed by: Jon Turteltaub
Starring: Jason Statham, Jessica McNamee, Rainn Wilson
See that "soon to be a major motion picture" nestled on that crazy cover? Yeah, they've been saying that since 1997. Over the years, Jan de Bont, Guillermo del Toro, and Eli Roth have been attached, and then unattached. It seems like this year, the film will finally come to pass—though the release date has already been pushed back once, so keep your fingers crossed. (Oh, what is it about? Deep sea dinosaurs! Hence "the Meg(alodon)". . .)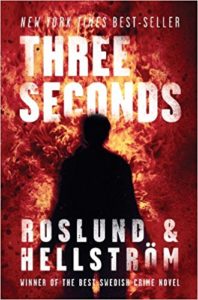 Three Seconds (Aviron Pictures, August 17, 2018)
Based on: Three Seconds, Anders Roslund and Borge Hellström
Directed by: Andrea Di Stefano
Starring: Ana de Armas, Rosamund Pike, Clive Owen, Common
Undercover ex-cons, drug busts gone wrong, murder, mafia members, dirty cops. That is, just about everything you'd expect from a best-selling novel that won the Swedish Academy of Crime Writers' 2009 award for Best Swedish Crime Novel of the Year.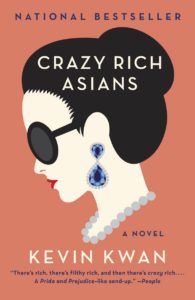 Crazy Rich Asians (Warner Bros, August 17, 2018)
Based on: Crazy Rich Asians, Kevin Kwan (2013)
Directed by: Jon M. Chu
Starring: Constance Wu, Michelle Yeoh, Henry Golding
Well, it's all there in the title. Perhaps not surprisingly, Kwan has said that potential producers of the film originally wanted to whitewash the novel, making the Chinese-American woman who is shocked by her own Asian roots into a white lady. "That was their strategy," he told EW. "They wanted to change the heroine into a white girl. I was like, 'Well, you've missed the point completely.' I said, 'No, thank you.'"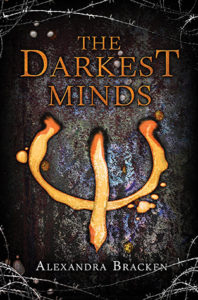 The Darkest Minds (20th Century Fox, September 14th, 2018)
Based on: The Darkest Minds, Alexandra Bracken (2012)
Directed by: Jennifer Yuh Nelson
Starring: Amandla Stenberg, Harris Dickinson, Mandy Moore
A virus kills most of the children in America, and the ones that are left are considered dangerous—probably because they develop supernatural powers—and are shipped off to government-sponsored rehabilitation camps.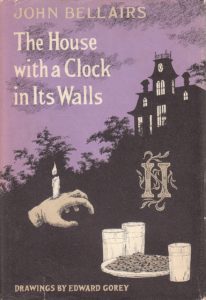 The House with a Clock in Its Walls (Universal Pictures, September 21, 2018)
Based on: The House with a Clock in Its Walls, John Bellairs (1973)
Directed by: Eli Roth
Starring: Cate Blanchett, Jack Black, Kyle MacLachlan
I don't know about you, but I was completely obsessed with John Bellaris when I was a kid. Creepy, irreverent horror novels for kids, illustrated by Edward Gorey? Come on. I very much hope this one is good—Kyle MacLachlan is a good sign.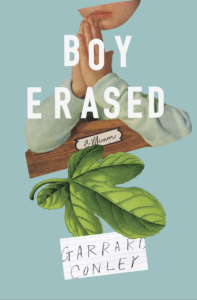 Boy Erased (Focus Features, September 28, 2018)
Based on: Boy Erased, Garrard Conley (2016)
Directed by: Joel Edgerton
Starring: Lucas Hedges, Nicole Kidman, Joel Edgerton, Russell Crowe
The second conversion therapy movie of the year—this one based on Conley's memoir, in which he recounts his Arkansas childhood as the son of a pastor, and what happened when he was offered a choice: get disowned, or get de-gayed.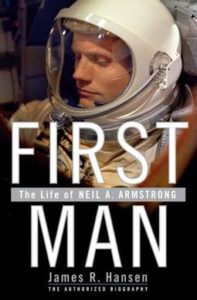 First Man (Universal Pictures, October 12, 2018)
Based on: First Man: the Life of Neil A. Armstrong, James R. Hansen (2005)
Directed by: Damien Chazelle
Starring: Ryan Gosling, Claire Foy, Corey Stoll, Kyle Chandler
Ryan Gosling is Neil Armstrong in this adaptation of the astronaut's official biography.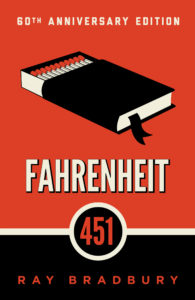 Fahrenheit 451 (HBO, date TBA)
Based on: Fahrenheit 451, Ray Bradbury (1953)
Directed by: Ramin Bahrani
Starring: Michael B. Jordan, Michael Shannon, Sofia Boutella, Lilly Singh
I suppose this one is technically a "TV movie," but you know what they say—it's not TV, etc. Anyway, this adaptation of Bradbury's classic looks fantastic—what a cast—so fingers crossed it materializes through the static this year.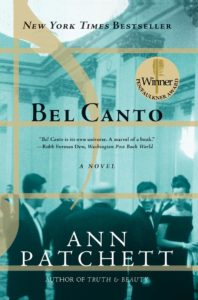 Bel Canto (A-Line Pictures, date TBA)
Based on: Bel Canto, Ann Patchett (2001)
Directed by: Paul Weitz
Starring: Julianne Moore, Christopher Lambert, Ken Watanabe
This is the second adaptation of Patchett's modern classic, which was produced as an opera in 2015. Based on the 1996 Japanese embassy hostage crisis in Lima, it is the story of a high-level party (moguls, politicians) held captive by terrorists.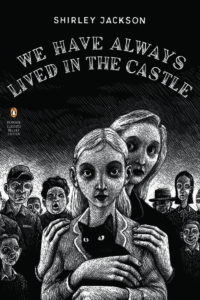 We Have Always Lived in the Castle (Further Films, date TBA)
Based on: We Have Always Lived in the Castle, Shirley Jackson (1962)
Directed by: Stacie Passon
Starring: Alexandra Daddario, Sebastian Stan, Crispin Glover, Taissa Farmiga
This is another one that I'm really excited for but also afraid of, because it will be very disappointing if the filmmakers don't manage to do it justice. This is Shirley Jackson's masterpiece, after all.
TV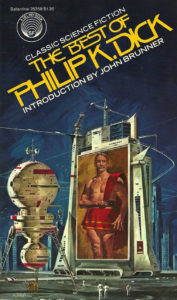 Philip K. Dick's Electric Dreams (Amazon, January 12, 2018)
Based on: Philip K. Dick's short stories
Directed by: Various
Starring: Various, including Steve Buscemi, Anna Paquin, Bryan Cranston, and Timothy Spall
This new anthology series based on the work of Philip K. Dick has already premiered in the U.K. Apparently it's good, but not as good as Black Mirror, which tells me. . . almost nothing. Anyway, PKD has such rabid fans that I'm sure no one will care.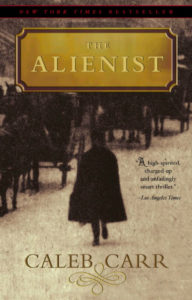 The Alienist (TNT, January 22, 2018)
Based on: The Alienist, Caleb Carr (1994)
Created by: Jakob Verbruggen
Starring: Daniel Brühl, Dakota Fanning, Luke Evans
This is another book that has been in development for years and is finally seeing the light of day (reimagined from film into television). The beloved turn of the century thriller concerns a rash of brutal murders, an early criminal psychologist, and Teddy Roosevelt.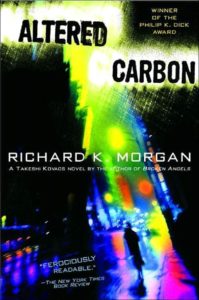 Altered Carbon (Netflix, February 8th, 2018)
Based on: Altered Carbon, Richard K. Morgan (2002)
Created by: Laeta Kalogridis
Starring: Joel Kinnaman, Renée Elise Goldsberry, Antonio Marziale, Chris Conner, Hiro Kanagawa
It's 500 years in the future, and death is over. That is, the human body still dies, but when it does, the consciousness can be "resleeved." Which, as you may imagine, makes murder somewhat more difficult (the deceased can testify in their new sleeves). And yet. Altered Carbon l won the Philip K. Dick award for Best Novel in 2003.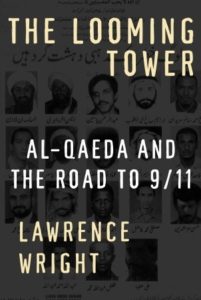 The Looming Tower (Hulu, February 28th, 2018)
Based on: The Looming Tower, Lawrence Wright (2006)
Directed by: Craig Zisk
Starring: Tahar Rahim, Jeff Daniels, Peter Sarsgaard
Lawrence Wright's Pulitzer Prize-winning investigation into the origins of Al-Qaeda—and the many factors that made 9/11 possible—will be adapted into a ten-episode miniseries. Alec Baldwin to guest star.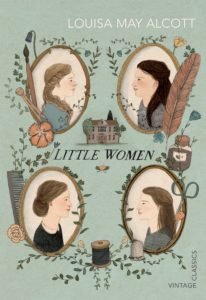 Little Women (PBS, May 13th, 2018)
Based on: Little Women, Louisa May Alcott (1869)
Created by: Heidi Thomas
Directed by: Vanessa Caswill
Starring: Maya Thurman-Hawke, Kathryn Newton, Dylan Baker, Emily Watson
Apparently the world will never have enough Little Women adaptations!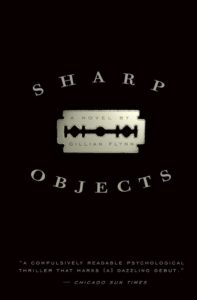 Sharp Objects (HBO, Summer 2018)
Based on: Sharp Objects, Gillian Flynn (2006)
Created by: Marti Noxon
Directed by: Jean-Marc Vallée
Starring: Amy Adams, April Brinson, Violet Brinson
First off: Marti Noxon can do no wrong. Secondly: Amy Adams is brilliant. So it's fair to say that I have high expectations for this HBO adaptation of Gillian Flynn's first novel, which features a damaged woman investigating the murders of two young girls.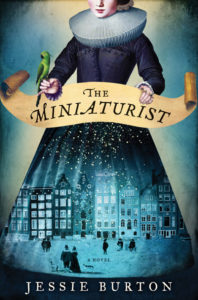 The Miniaturist (PBS/BBC, US date TBA (already airing in the UK))
Based on: The Miniaturist, Jessie Burton (2014)
Adapted by: John Brownlow
Starring: Anya Taylor-Joy, Romola Garai, Hayley Squires
Burton's bestseller is set in 17th century Amsterdam, where a teenage girl marries into a strange home, receiving a beautiful dollhouse from her husband. Nella hires a miniaturist to outfit the dollhouse, but soon the dolls become too real, the arriving items betraying secrets, even telling the future.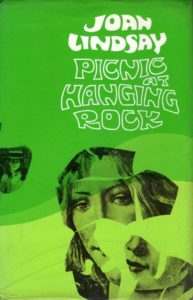 Picnic at Hanging Rock (Amazon, date TBA)
Based on: Picnic at Hanging Rock, Joan Lindsay (1967)
Directed by: Michael Rymer, Larysa Kondracki, and Amanda Brotchie
Starring: Natalie Dormer
Who doesn't love cult Australian film Picnic at Hanging Rock? It's so perfect and bizarre that I didn't even realize it was originally a book, but of course it was. In case you haven't seen (or read) it, it concerns a group of young women who mysteriously vanish while on a picnic, and the survivors (?) who search for them.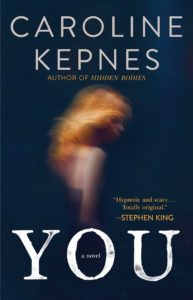 You (Lifetime, date TBA)
Based on: You, Caroline Kepnes (2014)
Created by: Greg Berlanti and Sera Gamble
Starring: Penn Badgley, Elizabeth Lail, John Stamos
In Kepnes's debut novel, a young man becomes obsessed with a girl he meets in a bookstore, and goes from Googling to stalking to manipulating, doing whatever it takes to get close to her. Lena Dunham's "most favorite thriller," if that tells you anything. Hey, I always thought that kid from Gossip Girl was kind of a stalker.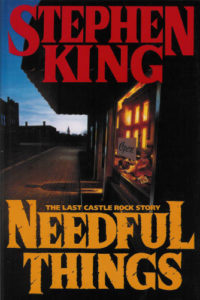 Castle Rock (Hulu, date TBA)
Based on: Stephen King's fictional universe
Created by: J.J. Abrams
Starring: Melanie Lynskey, André Holland, Jane Levy, Sissy Spacek, Bill Skarsgård
The thirst for Stephen King adaptations is insatiable. This series is set in Stephen King's fictional town of Castle Rock (setting of The Dead Zone, Cujo, "The Body," Needful Things, and several others) and is sure to be absolutely brimming with inside jokes and Easter eggs.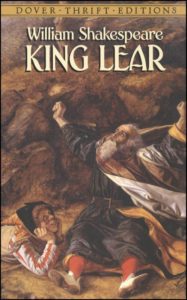 King Lear (Amazon/BBC Two, date TBA)
Based on: King Lear, William Shakespeare (1606)
Directed by: Richard Eyre
Starring: Anthony Hopkins, Emma Thompson, Emily Watson, Florence Pugh, Jim Broadbent
Look at that cast! I hope this comes soon.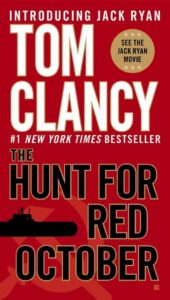 Tom Clancy's Jack Ryan (Amazon, date TBA)
Based on: Tom Clancy's character Jack Ryan (The Hunt for Red October, Patriot Games, etc.)
Created by: Carlton Cuse and Graham Roland
Starring: John Krasinski, Abbie Cornish, Ali Suliman
Fun fact: Jack Ryan has previously been portrayed by Alec Baldwin, Harrison Ford, Ben Affleck, and Chris Pine.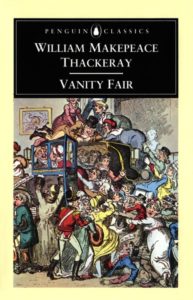 Vanity Fair (Amazon/ITV, date TBA)
Based on: Vanity Fair, William Makepeace Thackeray (1848)
Directed by: James Strong
Starring: Olivia Cooke, Tom Bateman, Suranne Jones, Michael Palin
There's scant information about this one, so it may or may not actually materialize in 2018, but it's here because there simply cannot be too many Becky Sharps wandering around this world.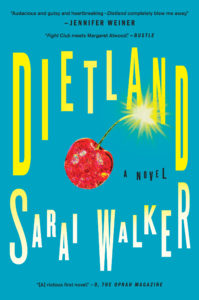 Dietland (AMC, date TBA)
Based on: Dietland, Sarai Walker (2015)
Created by: Marti Noxon
Starring: Joy Nash, Julianna Marguiles, Mya Taylor
More Marti Noxon! Especially in this capacity: adapting Sarai Walker's debut novel, about an overweight ghostwriter for a teen magazine, which Walker has said she imagines as a sort of female version of Fight Club.
---