30 of the Worst Couples in Literature
Turns Out Lots of People Could Write a Bad Romance (Happy Valentine's!)
All happy families are alike; each unhappy family is unhappy in its own way, Tolstoy wrote. Same goes for couples. That is, the bad ones may be very bad, but they sure make for some great stories—particularly when everyone involved is fictional, so you can indulge your romantic schadenfreude guilt-free. So this Valentine's Day, celebrate the relationship hell you don't have with any of these 30 novels, plays, and short stories, chosen lovingly by the Literary Hub staff, each of which features a supremely disastrous and completely fictional literary couple. Then go eat some chocolate or something.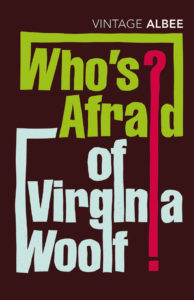 George and Martha, Who's Afraid of Virginia Woolf?

The embittered, acid-tongued sparring partners from Edward Albee's 1962 play Who's Afraid of Virginia Woolf?, spend their days firing increasing cutting barbs across the living room at one another. Hard-drinking and seething with resentment, their marriage now consists of an elaborate series of dangerous emotional games. The dark, but mutually agreed-upon fictions that both poison and sustain them threaten to escape their control when Nick and Honey, a naive young All-American couple, arrive for a drink. George pretends to shoot Martha in the head with a hunting rifle, Martha tries to have sex with a drunken Nick in the bathroom. The evening does not end well.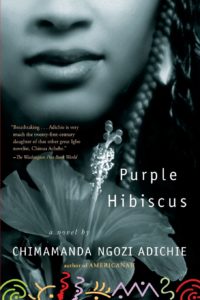 Eugene and Beatrice Achike, Purple Hibiscus
Chimamanda Ngozi Adichie's first novel is a coming-of-age story about fifteen-year old Kambili growing up in terror of her father, Eugene, a violent and powerful zealot (and well-respected, important community figure) who beats his children as well as his wife, Beatrice—so severely that she suffers several miscarriages as a direct result. To stop the abuse, Beatrice begins to poison her husband, eventually killing him.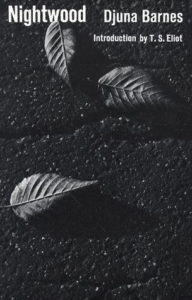 Robin and Nora, Nightwood
To be fair, it's really Robin who's the problem here: she more or less steamrolls everyone she has any kind of romantic relationship with in this classic modernist novel. She moves to Paris with Nora, and seems to want to love her, but can't help herself from going out at night and taking other lovers, until they're both miserable and unsatisfied, and eventually Nora is pulled away by another woman.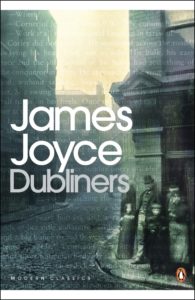 Gabriel and Gretta, "The Dead"
Gabriel and Gretta manage to navigate the Morkan sisters' Christmas party in James Joyce's "The Dead" depsite Gabriel's "mood," but it's never a good sign when your wife longs for her (dead) first love over you.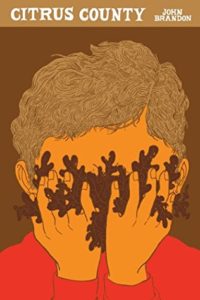 Toby and Shelby, Citrus County
Ah, young love. Such potential. Such disaffection. Such achy joy. Such a shame that Toby has Shelby's little sister locked up in a bunker in the woods—but then again, how else could he make her need him as much as he needs her?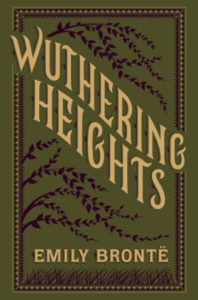 Heathcliff and Catherine, Wuthering Heights
The mutual obsession is out of control here. "My love for Heathcliff resembles the eternal rocks beneath: a source of little visible delight, but necessary," Catherine says. "Nelly, I am Heathcliff! He's always, always in my mind: not as a pleasure, any more than I am always a pleasure to myself, but as my own being. So don't talk of our separation again: it is impracticable." When he loses Catherine for good, Heathcliff becomes pretty evil, seeking to destroy anyone who has crossed him and prevented him from being with his One True Love—plus their children for good measure. For her part, after her death, Catherine haunts Heathcliff until the bitter end. So romantic.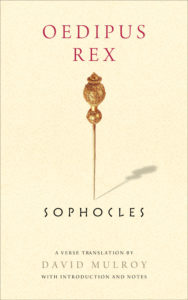 Oedipus and Jocasta, Oedipus Rex
You may recognize Oedipus's name from the complex that brought us the cultural phenomenon of "daddy." In Sophocles's Theban Cycle, Oedipus learns that he is fated to kill his father and marry his mother which, like any good tragic hero, he refuses to believe. He goes on to kill who he assumes is some random old guy and marry who he assumes is some random queen; you know how it ends (suicide, blindness, generational curses, more deaths).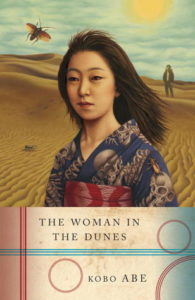 The Man (Niki Jumpei) and the Woman, The Woman in the Dunes
Listen: if you meet your beloved at the bottom of a sand hole in the middle of the desert (where you've been tricked into eternal shoveling servitude), it's probably going to be less than blissful, as relationships go.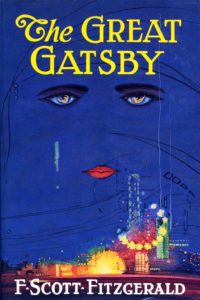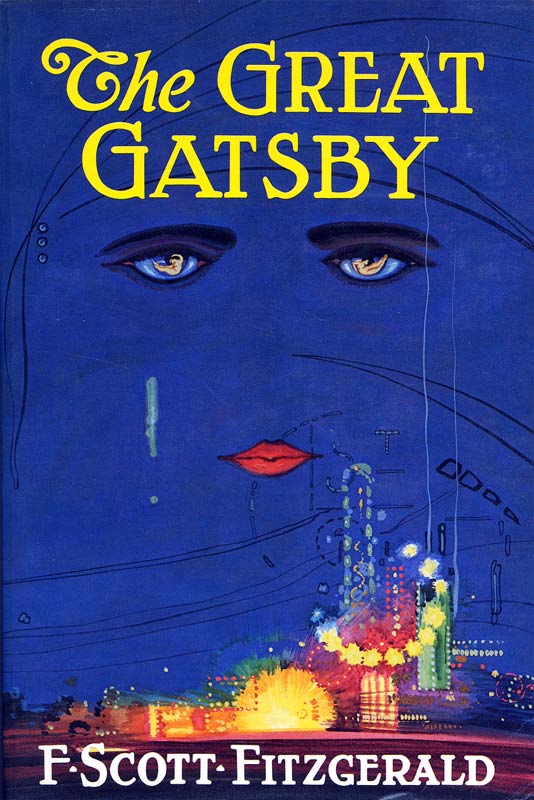 Tom and Daisy Buchanan, The Great Gatsby
The obvious choice for the Buchanan couple is divorce: Tom is continually cheating on his wife, whereas Daisy has a man-in-waiting who's built a mansion and is throwing extravagant parties in order to win her love. But as an upper-class woman in the 1920s, Daisy's status is tied to her husband's. When Tom tells her Gatsby's money is borne out of criminal activity (bootlegging, gasp), Daisy eschews romance for security. Oh, and then Daisy kills Tom's lover, and Tom has a hand in having Gatsby killed. There's that nice little twist, too.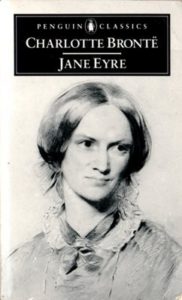 Jane Eyre and Mr. Rochester, Jane Eyre
Let's face it: as a love interest, Mr. Rochester sucks. He's rude, ugly, manipulative, dresses up as a gypsy woman to trick people, and oh right, keeps his first wife Bertha locked in the attic. Because she's crazy! It's fine if she's crazy, right?
Mr. Rochester and Antoinette, Wide Sargasso Sea
No, it's really not fine, and also her name isn't Bertha.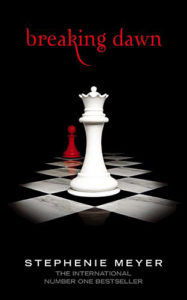 Jacob and "Renesmee," Breaking Dawn
The obvious choice from this. . . book is Edward and Bella—the abusive undertones in their relationship, the ridiculously puritanical message it imparts, the fact that they spawned 50 Shades of Grey—but we cannot discount the truly fucked up relationship in this text: Jacob and "Renesmee." When Jacob first encounters "Renesmee," whose mother he has been courting for the entirety of the series, she has been freshly ripped from Bella's womb (resulting in her death, RIP Bella). Jacob falls in love immediately through a werewolf hormone thing that has destined them to be soulmates. To be fair, it's hard to imagine seeing this literal hours-old child and not feel the stirrings of romance.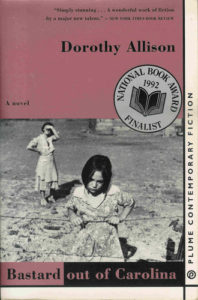 Anney and Glen, Bastard Out of Carolina
Bone's mother and stepfather have one of the most haunting relationships in literature, not least because the cycle of abuse strikes such a realist chord. Glen is physically and sexually abusive to Bone, and when Anney finds out about it, she leaves him. But she comes back. And it happens again. And she leaves him. And she comes back. And it happens again.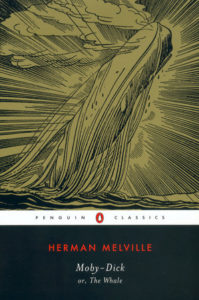 Ahab and Moby-Dick, Moby-Dick
Herman Melville was painfully horny, and that comes across clearly in his magnum opus, Moby-Dick, which is about a man chasing the largest penis metaphor in the history of literature to his demise. Not only is the relationship obsessive, but it's tragically one-sided—Moby-Dick got what he wanted from Ahab (his leg) then did whatever the 19th-century, nautical equivalent of ghosting is. Ahab's manic and misguided attempts to reconnect ultimately bring about his untimely end.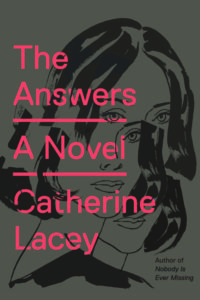 Mary Parsons and Kurt Sky, The Answers
In Catherine Lacey's most recent novel, Mary signs up for an "income-generating experience" that requires her to be the Emotional Girlfriend for famous actor Kurt Sky—only one of a number of Girlfriends that Kurt has decided to employ in an attempt to solve love, or at least control it. Even if everything worked out great (it doesn't) the set-up alone earns it a spot on this list.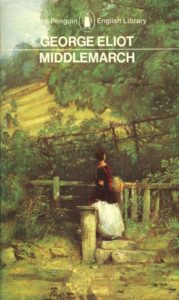 Dorothea and Mr. Casaubon, Middlemarch
However unusual she might be, Middlemarch's young Dorothea Brooke is, like many teenagers on the cusp of adulthood, prone to stubbornness and flights of fancy—so it is not altogether surprising when she announces her intention to accept a marriage proposal that her friends and family deem unsuitable. What is surprising: the match in question is not some alluring bad boy but Mr. Casaubon, a shriveled old clergyman and scholar marked by his "moles and sallowness." (It's his mind Dorothea's after). The marriage, of course, is a bad one; Casaubon is imperious, suspicious, and seemingly incapable of tenderness. Most devastating of all is that he's revealed to be an intellectual fraud—not the modern Augustine Dorothea sought. Thankfully, for her sake anyway, he keels over less than halfway through the novel. But even in death, through a cruel codicil to his will, he comprises her reputation and very nearly ruins her shot at future happiness.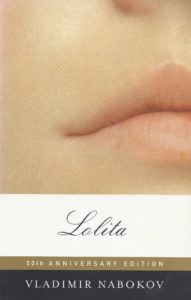 Humbert Humbert and Charlotte Haze, Lolita
I wouldn't go so far as to call Humbert Humbert's kidnapping and sexual abuse of Lolita a relationship (at least not in the sense we're using it here), but let's not forget that he does marry her mother, Charlotte—but only so he can get closer to her 12-year-old daughter, and plotting to find a way to dispose of her the whole time, of course. Charlotte herself is unbearably simpering and worshipful, until she finds out about Hum's horrible proclivities and runs straight out to get creamed by a passing car—an event that brings her husband true joy. I don't see how a relationship can get much worse than that one.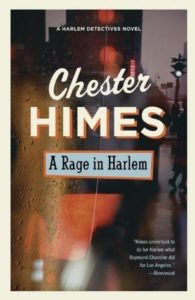 Jackson and Imabelle, A Rage in Harlem
Jackson's love for Imabelle is never in question in Chester Himes' first novel to feature his Harlem police detectives Coffin Ed and Gravedigger Jones (the detectives have a more peripheral role than in later installments in the series, playing second fiddle to the dysfunctional con artist couple of Jackson and Imabelle). Imabelle's love for Jackson, however, is up for debate. In this 1950s tale of hustlers, con artists, cops, and dreamers, Jackson and Imabelle come to Ed and Jones' attention for a scheme that purports to create gold out of cash, and  when Imabelle does a runner, Jackson and the detectives work hard to track her down and figure out once and for all if she's running the con for love or for money. Readers will have to wait to the very end to discover Imabelle's true motivations.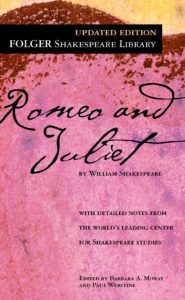 Romeo and Juliet, Romeo and Juliet
It's always been unclear to me why this story is held up as the romantic ideal—yes, teenage love does feel all-encompassing and overpowering, but we're talking killing yourselves after six (max) days of thwarted infatuation. Hands down the dumbest teens in literature.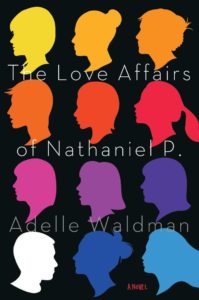 Hannah and Nate, The Love Affairs of Nathaniel P.

This is maybe something of a cheat, since the whole point of Adelle Waldman's The Love Affairs of Nathaniel P. is to illustrate a certain kind of asymmetrical relationship—and a certain kind of entitled, if unconventional, masculinity—that thrives in supposedly liberal, artistic enclaves like gentrifying Brooklyn. But the recognizable types still make for cringe-inducing reading. Nate, a budding young literary intellectual with a checkered romantic history, becomes enamored of sensible, well-read Hannah, a fellow writer with much more self-possession than his previous exes. Their relationship seems good until it isn't: Nate begins to tire of Hannah, and she shrinks under the unpredictability of his moods, becoming skittish and too eager to please, which annoys him further. (Nathaniel P. was published a little before the "gaslighting" boom, but one can see how it might have figured into the conversation). When he passive aggressively forces Hannah to end things between them, she points out the power imbalance that had wrecked things from the start: "Whatever happened between us was not going to affect you much one way or the other."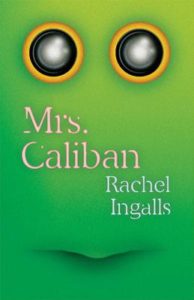 Dorothy and Fred, Mrs. Caliban
When this novel opens, Dorothy and Fred are as near to estranged as you can get living in the same house. Separate beds, long silences, solitude created by the death of their only child, years before. "She stood by the door while he went out and down the front walk. He didn't look back. And, of course, he hadn't kissed her goodbye for years. This was the same way that affair of his with the publicity girl had started: staying late at the office. Maybe. Or perhaps it was genuine, but she couldn't tell anything about him any longer." And you really know how bad things are when Dorothy immediately begins an affair with the first six foot seven inch frog man who comes to her door.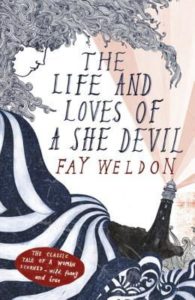 Ruth and Bobbo, The Life and Loves of a She-Devil
Initially, Bobbo seems like the obvious one to hate in this dark, comedic novel. He's cocky, condescending, and openly cheating on his wife. Ruth on the other hand is passive, dedicating herself to her family's needs—an archetypal housewife. That is, until Bobbo calls her a "she-devil." Ruth owns the new name, setting herself free from familial obligations by burning down her house. By the end of the novel, she's started an accounting firm, embezzled money from Bobbo's company, framed him for the crime, and slept with a judge, ensuring her husband a nice, long prison sentence. But her end goal? To get back with Bobbo, so that she can take on the dominant (and abusive) role in the relationship.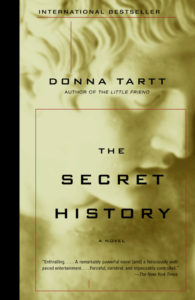 Charles and Camilla, The Secret History
Well, you see, they're twins. And if that wasn't bad enough, Camilla is in love with someone else—a fact that makes Charles drink. No good comes of it.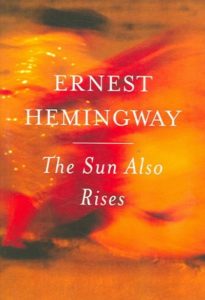 Jake Barnes and Lady Brett Ashley, The Sun Also Rises
The tragic-romantics among us (Count Mippipopolous, we're looking in your direction. . .) may want to carry the torch for this couple, but go ahead, try to put any part of their behavior into practice in your real-life relationship and find out what happens. We dare you. Show up to a casual get together with a working girl pretending to be your wife, then bring her onto the dance. Get engaged to another man, profess love to the one you're riding in the taxi with, then go to Spain and run off with a bullfighter and see if your 'significant other' shows up in Madrid to help you out of a jam. Supposedly the reason they can't be together is Jake's war wound, but really it boils down to a matter of temperament and courtesy. When your relationship modus operandi is cruelty and neglect, you're going to stir up resentments that no amount of bobbed hair or absinthe can fix.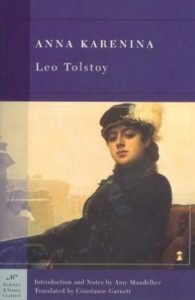 Anna Karenina and Karenin and Vronsky, Anna Karenina
The love triangles to end all love triangles (and lives).
Nick and Amy Dunne, Gone Girl
Gillian Flynn's characters of Nick Dunne and "Amazing Amy" may be the only couple in crime fiction that can measure up to the nastiness and mutually assured destruction of Who's Afraid of Virginia Woolf. There's much to said for Gone Girl as a furious feminist reinterpretation of the mid-century kitchen sink drama – instead of using the nagging wife as a symbol of classist oppression, Gone Girl, with Amy's iconic "cool girl" speech, eviscerates the conflicting expectations for women in relationships for a scintillating send-off of middle-class mediocrity. Amy Dunne begins her relationship with Nick by being everything she thinks he could possibly want, and thus never being herself; after Nick moves the couple far from Amy's friends and family, strays from their marriage, and knocks up his student, Amy stops focusing on controlling her own behavior and switches over to controlling and manipulating Nick in her quest to finally secure a marriage on her own terms.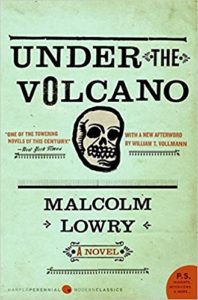 Geoffrey Firmin and Yvonne Constable, Under the Volcano
It's hard to imagine the broken-down, self-pitying, pulque-slurping Geoffrey Firmin as one half any good couple whatsoever, but then maybe Yvonne shouldn't have slept with Firmin's rather dashing younger half-brother, Hugh. Or did she? It's all kind of hard to say amidst the mezcal fumes and general narrative haze Malcolm Lowry imposes on his characters, leading them in elliptical, unreliable loops around a cruel and beautiful Oaxaca. In fact, they're probably still out there wandering, broken and poetic, wondering what comes next. . .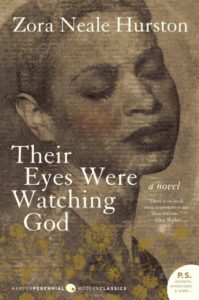 Janie and Logan and Jody and Tea Cake, Their Eyes Were Watching God
Logan: wants a farmhand more than a wife. Jody: only cares about himself and his "irresistible maleness," wants Janie around only insomuch as she makes him look good, and otherwise she should shut up. Tea Cake:  pretty good at first, then gets rabies and must be shot. Talk about bad luck.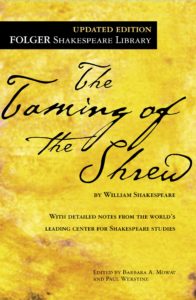 Petruchio and Katherina, The Taming of the Shrew
In which Petruchio forces the willful Katherina to be a good and docile wife by gaslighting her, refusing her food and clothes, and demanding that she agree with whatever he says, even if it is nonsense. In the end, though, it works, and she is "tamed," and everyone is happy . . . I guess?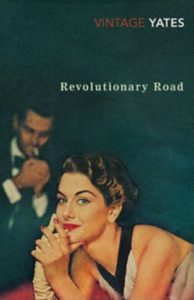 Frank and April Wheeler, Revolutionary Road
It's impossible that any fictional capitulation to the weird siren's call of suburbia could end in as simultaneously mundane and nightmarish a fashion as it does for poor Frank and April Wheeler. Having made the "sensible" decision to relocate from the city to the Connecticut suburbs, the pair's increasingly desperate attempts to claw their way out of their stagnant new lives, coupled with Frank's all-round shitiness as a human being, ends up destroying them.
---