23 Great Books to Give As Gifts, According to Booksellers
In Indie Booksellers We Trust
Remember the scene in You've Got Mail in which Kathleen Kelly tells Birdie that she's going to close the shop? Don't let that happen to your neighborhood treasure! Visit an indie bookstore, and pick up one of these books—for yourself or for a loved one.
Big thanks to the booksellers at Sweet Pickle Books (New York, NY), The Book Shop of Beverly Farms (Beverly, MA), Yu & Me Books (New York, NY), Book Soup (West Hollywood, CA), Book Catapult (San Diego, CA), and Book Club (New York, NY) for their generous recommendations. Happy reading, and happy holidays!
*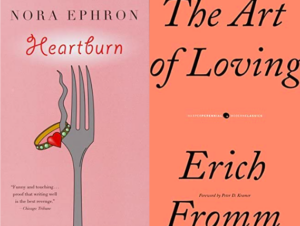 Nora Ephron, Heartburn & Erich Fromm, The Art of Loving
When giving recommendations, I always ask the customer two questions: Are you looking for something (1) classic or contemporary? and (2) fiction or nonfiction? I then ignore both of their responses and suggest Heartburn by Nora Ephron (laugh-out-loud 'anti-rom'-com, autobiographical novel of Ephron's divorce) and The Art of Loving by Erich Fromm (1956 philosophical work on love's role in our lives, selves, society and civilization). What may seem like an odd pairing makes for timeless reads and lessons on love (or, at the very least great salad dressings). (IYKYK.)
–Leigh Altshuler, Sweet Pickle Books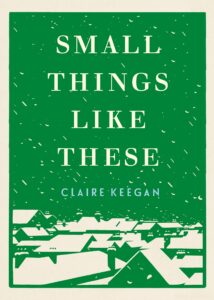 Claire Keegan, Small Things Like These
Last year I gave all my friends copies of Small Things Like These by Claire Keegan, and I encouraged our customers to do the same (many of them did). Set over the course of a Christmas season, each sentence exquisite, with a moral dilemma at its heart and an uplifting ending, it was the perfect gift for almost anyone. Plus it came in this small, gorgeous package. What was not to like?
This year's Foster by Claire Keegan may not be set over Christmas, but this story about a young girl sent to stay with relatives for the summer shines nearly as bright. You can read it in one sitting and it turns out Keegan couldn't write a bad or unnecessary sentence if her life depended on it. And then it packs this big emotional punch at the end—and again, that package! Give it to the host of every party you attend, give it to your mother, give it to your hard-to-buy-for great aunt, there's no one it won't charm. (Better yet, give both books together—swoon.)
–Hannah Harlow, The Book Shop of Beverly Farms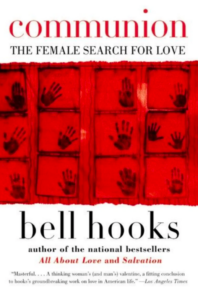 bell hooks, Communion
This book has a very special place in my heart. bell hooks made me feel SEEN!! She not only validated my longing to give and receive love but she also challenged me to reflect on some of the ways I was subconsciously contributing to a patriarchal and ageist approach to love and body positivity. An important read for all, no matter the gender. I love to gift this book because the world would be a much happier place if everyone listened to bell hooks!  
–Tamara Gomez, The Book Catapult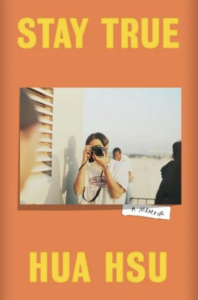 Hua Hsu, Stay True
One of my favorite reads of the year (and maybe of all time)! A perfect gift for a great friend so you can let them know how a good friendship can stay with you for a lifetime. Through humor, nostalgia, and the beauty that comes with the terror of growing up, Stay True warms your heart long after you read it. There needs to be more books about friendship like this!
–Lucy Yu, Yu & Me Books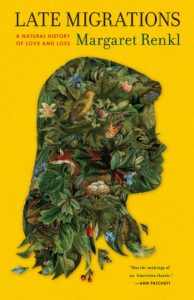 Margaret Renkl, Late Migrations
This is one of those books that I always recommend, just for the sheer beauty of it. But when someone is looking for a book on grief or if I need a book for someone I know going through it—Renkl is just the ticket. And while it is a grief memoir (largely about the death of the author's complicated mother) it's also the story of a marriage, of parents, of family, all mixed together in a most amazing way with a profound appreciation for the natural world & how it all connects.
On several occasions I've had the sort of weird opportunity to read her one-page essay "My Mother Pulls Weeds" aloud to a group of customers and it always brings the house down & sells every copy we have. Like John Cusack selling "five copies of The Three EPs by the Beta Band" in High Fidelity. It's just a gorgeous gem of a book that's worth returning to over & over again—and is absolute perfection for lovers of H is For Hawk or Terry Tempest Williams and the like, while being wholly unique in its own beautiful way. Bookselling is all about getting the right book into the right person's hands at just the right time—this is one of those books that when it clicks… wow.  
–Seth Marko, The Book Catapult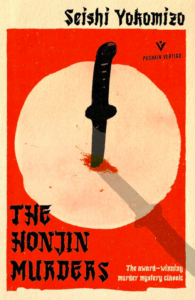 Seishi Yokomizo, The Honjin Murders
Give the Agatha Christie fan in your life a new obsession! Seishi Yokomizo crafts a locked room murder up there with all the classics, which he references with gleeful abandon. Metatextual, self-aware books so easily become academic exercises, but in the Honjin Murders, that self-awareness sharpens the mystery and makes the twist even more compelling when it is revealed! Best of all, it's the start of a series!
–Hannah Sharafian, Book Soup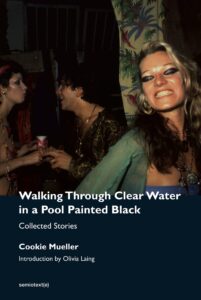 Cookie Mueller, Walking Through Clear Water in a Pool Painted Black
The literary version of splitting a bottle of wine with a friend and catching up on the latest gossip, work drama, love life advancements, and crazy stories. Cookie Mueller's Walking Through Clear Water in a Pool Painted Black feels like getting hugged by the notorious party girl from beyond the grave. A woman with a knack for being at the right place at the right time, there wasn't anything worthwhile happening if Cookie Mueller wasn't there with a cigarette and a bra stuffed full of drugs immersed in the thick of it. If New York is getting you down: read this book. If New York is lifting you up: read this book. 
–Mathuson Anthony, Book Club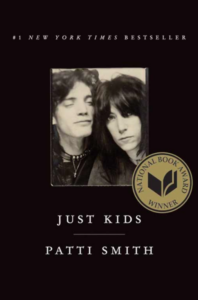 Patti Smith, Just Kids
By now you've heard enough about this book to think you've already read it even if you haven't but this book is like lightning striking for me. I can recall where and when I read it—the person I was when I started and the person I was when I finished. I love to give this book to friends. As we get older it's important to remember who we were when we couldn't afford much more than a can of soup for dinner and the people who we loved when we were kids. Get it in paperback! It's sturdy and more beautiful with age.
–Dan Graham, Book Soup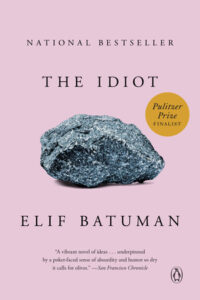 Elif Batuman, The Idiot
Many people come into the store asking for a book that's a fun and light read, but still well-written and intellectually stimulating. My go-to book for that kind of gift is always The Idiot by Elif Batuman. Oh how I love this book! Hilarious and weird in all the right ways. Batuman helped me feel compassion for my younger self that made questionable and arguably dumb decisions while trying to look intelligent and cool in front of my crush. This is the first book I've ever reread and I want to read it over and over again.  
–Tamara Gomez, The Book Catapult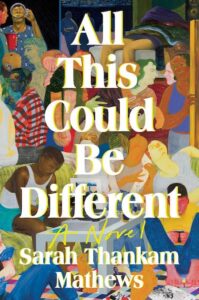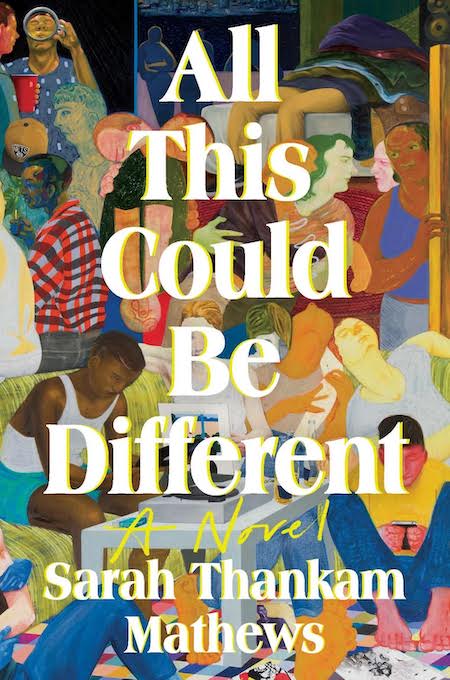 Sarah Thankam Mathews, All This Could Be Different
A wonderful book for anyone who just moved to a new place or is experiencing a lot of change in their life. It showcases the messiness and loneliness along with the new love and community that comes with big changes. At the same time, each character gives us hope and beauty between all the layers of bittersweetness. All This Could be Different showcases the complex love that exists within all friendships.
–Lucy Yu, Yu & Me Books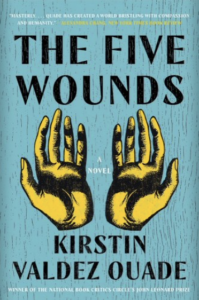 Kirstin Valdez Quade, The Five Wounds
A brilliant novel about how family can both break your heart and, in some cases, help you piece it back together. Through the eyes of Amadeo, Angel, and Yolanda we are invited into the Padilla family as Amadeo is trying to save himself, fifteen-year-old Angel is about to have a baby, and Yolanda receives a diagnosis she decides to keep a secret. These characters are messy, and it's a testament to Kirstin Valdez Quade's writing that you are rooting for them within the first couple of pages. This book and this family will stick with you for a long time.
–Maura Cheeks, Book Club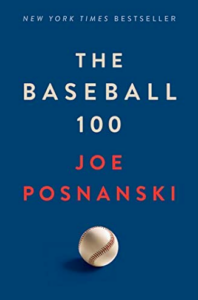 Joe Posnanski, The Baseball 100
Okay, maybe this was the dad book of Xmas 2021, but it's just so fun to give to any baseball fan of any age. As soon as they get it, they start pawing through it and immediately start talking about their favorite player and where they're ranked and why it's unfair—and then they get sucked into Joe's incredible storytelling ability and you don't hear from them again for a week. It's a great book to keep around on the coffee table and dip into and it's a great book to pass around to friends once you're done with it. It's the sort of book that you just desperately want someone else to read so you can talk about it.  
–Sam Pfeifle, The Book Shop of Beverly Farms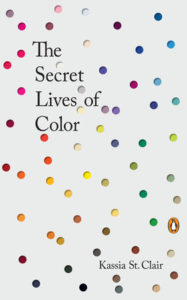 Kassia St. Clair, The Secret Lives of Color 
This book reminds me of when you're at some cool holiday party filled with super-interesting people, where you're wandering around with your cocktail, talking to different strangers, learning all these little interesting snippets from each of them. Just enough to whet your palette—little bites of fascinating information that you didn't know before you began to move through the party. This is like that only with colors! For something that feels as inherently basic as color does, everything one of them has an interesting backstory or a fascinating anecdote attached to its history. This book makes for perfect sharing or reading together at a cocktail party! 
–Jennifer Powell, The Book Catapult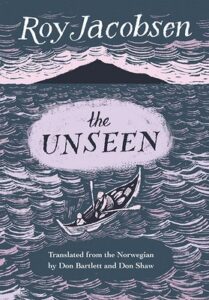 Roy Jacobsen, tr. Don Bartlett and Don Shaw, The Unseen
I love to give this book to people because I'm almost always 100 percent sure they've never laid eyes on it before. And I've never once had someone come back and say, "Well, that was terrible." We read this in our store book club in the middle of the dark summer of 2020 and it was the absolutely perfect book for me at that fraught moment.
Quiet and calming and filled with a powerful grace, this little gem perfectly transported me to a time and place that I've never been to before or even thought about—early 20th-century agrarian island life on the Norwegian archipelago. The landscape is inhospitable and unforgiving, the conversations (such as they are) are about the milk delivery or whether to build a new dock, yet I loved and savored every single word. The isolated, tight-knit Barrøy family is resilient to a fault, earthy, real, flawed, familiar, and lovely. This just might be fiction perfection.  
–Seth Marko, The Book Catapult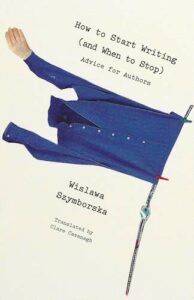 Wislawa Szymborska, tr. Claire Cavanagh, How to Start Writing (and When to Stop): Advice for Authors 
Question: When is a book of literary criticism by a dead Polish Nobel Prize-winning poet a great gift book?
Answer: When it's 96 pages of brief responses to submissions she received at the Polish Journal "Literary Life," such as: "You need a new pen. The one you've got keeps making mistakes. It must be foreign." She also advised one author, "In a pinch, a story can make do with no opening or conclusion. The middle, though, is non-negotiable." Claire Cavanagh's 2021 translation and collection also includes some heartwarming suggestions along the lines of Rilke's "Letters to a Young Poet," and presents several of the author's own goofy visual collages, in making good on its title: How to Start Writing (and When to Stop).
–Matthew Hein, The Book Catapult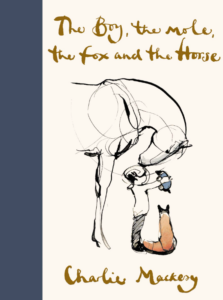 Charlie Mackesy, The Boy, the Mole, the Fox and the Horse
Charlie Mackesy creates a much needed world in this beautiful story. This much needed world is one of great understanding and deep empathy. The nurturing words are accompanied by regal illustrations by Mackesy. The story reminds us all that we all long for a place that understands us in our misunderstandings and lifts our head to the horizon; showing us that there is a brighter day coming if only we continue on. This book makes for the perfect gift, it's a quick read with wonderful art and makes any reader feel seen and known and that is the best gift! 
–Mark Hamilton, Book Soup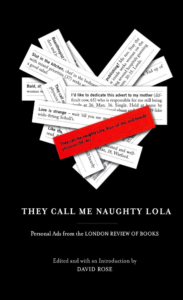 David Rose (ed.), They Call Me Naughty Lola: Personal Ads from the London Review of Books
Why try to please everyone with a single book? Isn't it better to use this as a chance to learn who your real friends are? Just give everyone "They Call Me Naughty Lola," and see how they react. If they like it, they're your friends. It's a compilation of classified personal ads from the London Review of Books: Among them: "My ideal woman is a man. Sorry, Mother." Also: "Love is strange – wait 'til you see my feet. F, 34, wide-fitting Scholl's." And finally: "Employed in publishing? Me too. Stay the hell away. Man on the inside seeks woman on the outside." Give a copy to everyone, then wait for your next birthday to count the copies you get of its sequel, Sexually, I'm more of a Switzerland.  
–Matthew Hein, The Book Catapult
Marcus Aurelius, Meditations
A great book of quotes and personal writings from the last of the "Five Good Emperors," Marcus Aurelius. These were private notes to himself on Stoic philosophy and ethical behavior, and they have now been translated for a new generation by Gregory Hays. One of my all-time favorites, I would recommend this book to just about anyone. Timeless and inspiring.  
–Adam Cady, The Book Catapult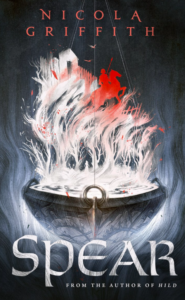 Nicola Griffith, Spear
I finished this and then immediately bought a copy for my sister. Spear is breathtaking. An elegiac sapphic rendition of Arthurian legend that draws on the tales' twisting historical roots. The hunt for the grail becomes a story of identity and changing faith, of love and family and secrets that turn into legends. A short book, but one that clings to you like mist after it is finished. Perfect for the fierce and dreamy Sword Girls in your life.
–Hannah Sharafian, Book Soup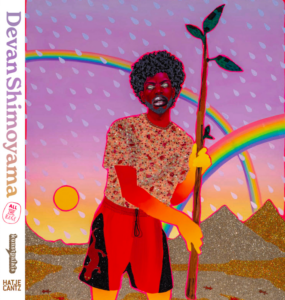 Amely Deiss and Stadt Erlangen (eds.), Devan Shimoyama: All the Rage
I love to collect art books and give them as gifts too. Shimoyama is an artist I found on Instagram (really, people do that now!) on a random doom scroll during the first pandemic year and was blown away by his vibrant and queer mythological paintings. You have to move quickly on this one because copies of this exhibition catalog (his first show is in Europe, come through America!) are getting harder to find. I bought the only copy that I could find for a friend and after much back and forth over whether I should just keep it I quickly wrapped it and sent it on. This is an artist very close to finding a larger audience (it's only a matter of time) and I know my friend will very soon love his work as well.
–Dan Graham, Book Soup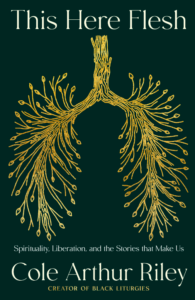 Cole Arthur Riley, This Here Flesh
This Here Flesh is a beautiful book that dives in and gives insight to topics such as belonging, lament, liberation, fear, and more! She writes with such vulnerability that it brought me to tears numerous times. She paints with her words a beauty to be found in the darker areas of life and opens the reader's mind to embrace the pains of life as to experience the sacred healing that follows. This book is the perfect gift just as much as it is the perfect book for highlighting and notes in the margins. 
–Mark Hamilton, Book Soup
---