22 of Your Favorite Writers on What to Read This Summer
Celeste Ng, Rumaan Alam, Lauren Groff, Catherine Lacey and More
Depending on where you live, it may have been feeling like summer for some time now (or it may still be sweater weather—and if so, I am sorry), but as of today, it is officially the sunniest season, which means beach vacations, long afternoons, and no school (or maybe just no work on Friday afternoons). It also means summer reading, a concept that it seems we never grow out of, no matter how far we find ourselves from actual school breaks. Whether you have classes to look forward to in the fall or not, the summer always brings with it a sense of extra time: stretched days, early mornings, and weather that recommends—nay, demands—sitting for hours under a tree somewhere with a good book.
If you're looking for a guaranteed good read to take to said tree, or to the beach, or just to that sweet spot in front of your air conditioner, why not rely on an expert for a recommendation? Writers tend to be pretty good readers, and this year, I asked twenty-two great writers which books they're most excited about reading this summer—or which they've already stormed through and want to recommend. Their picks should be enough to satisfy even the fastest readers, at least through August.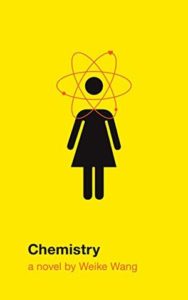 Weike Wang, Chemistry
One book I'm excited for this summer is Weike Wang's Chemistry—it's at the top of my to-read stack. It's told in short interconnected sections—reminiscent of Jenny Offill's Dept. of Speculation—and focuses on a chemistry grad student who's trying to make sense of her life. As someone who grew up hanging around my parents' laboratories, I'm excited to see this melding of science and literature and can't wait to dig into it.
–Celeste Ng, author of Little Fires Everywhere
As must-be-reads go, this summer is an embarrassment of riches . . . and my coffee table is, subsequently, an embarrassment of towering book stacks, all of them staring accusingly at me whenever I venture into the room. But the one whose siren song sings the loudest is Chemistry, by Weike Wang, a novel about a PhD student mired in existential crisis. As a PhD dropout still obsessed with my own grad school existential angst, I feel like I've been waiting a decade for this book to be written—now I can't wait to read it.
–Robin Wasserman, author of Girls On Fire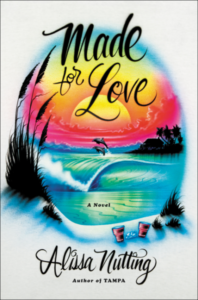 Alissa Nutting, Made for Love
I'm dying to read Alissa Nutting's Made for Love (evil corporations, brain chips, sex dolls) because I've loved her two previous books, the way she so precisely mixes humor and darkness. She's a writer who seems entirely fearless, and she's so talented that she can handle anything, no matter how unsettling or wild or bizarre it might seem.
–Kevin Wilson, author of Perfect Little World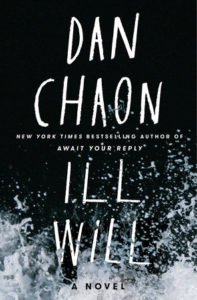 Dan Chaon, Ill Will
Ill Will, Dan Chaon's third novel, has a lot of wintery scenes. There's one in which the protagonist, Dustin, who may or may not be losing his mind, takes out the garbage in the middle of the night, the dirty snow seeping through his slippers. It's an appropriate flourish in a book that will chill you, which might make it ideal reading in the hottest months. Ill Will is a complicated beast. It's formally inventive yet still so propulsive it's hard to put down; it's about grief and family life as much as it's about serial killers and madness. It is one of the most frightening things I have ever read, yet it is also tender to the point of absolute heartbreak about fatherhood. This may not sound like vacation reading, but it's a book you should read when you won't have to get up and head to the office, as it will keep you up well past your bedtime.
–Rumaan Alam, author of Rich and Pretty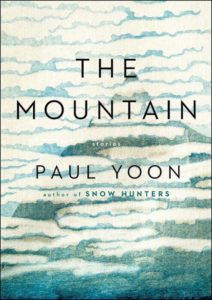 Paul Yoon, The Mountain
I'm excited to read Paul Yoon's The Mountain, coming out in August. His quiet, shattering way of telling a story creates palpable tension—I remember physically leaning forward while I read the last quarter of his first novel Snow Hunters, desperately hoping for something to happen (it did). I'm such a fan.
–Marie-Helene Bertino, author of 2 AM at the Cat's Pajamas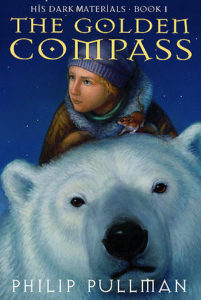 Philip Pullman, The Golden Compass
I'll admit it: I am not a summer person. In life and literature, my taste leans moody and atmospheric—so there's no time like the present to reread Philip Pullman's The Golden Compass, which takes place in the Arctic, with witches and armored bears and one bad-ass girl heroine. Yes, I'm a grown-up, but The Golden Compass ages well and I remain as passionate about it at almost 30 as I did at 13. And if you read it now, you'll be ready for the October release of The Book of Dust, a successor 17 years in the making.
–Chloe Benjamin, author of The Immortalists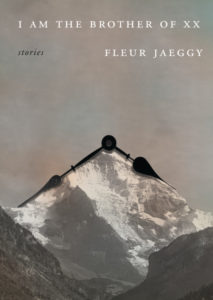 Fleur Jaeggy, I Am the Brother of XX (trans. Gini Alhadeff)
For those looking for fiction that can match the disorienting uncertainty of what might be going on in the Oval Office at any moment, I highly recommend the unsettling stories of the Swiss-Italian writer Fleur Jaeggy. Her collection I Am the Brother of XX comes out from New Directions in July and contains exquisitely unpredictable images. In one, a creepy wooden angel grows even larger "during years of isolation." There is a bet with a coin imprinted with tales on both sides and a boy who calls out that only a few minutes remain "to put on your features." Gini Alhadeff's translation recreates the mystery of Jaeggy's stories with great subtlety, and Minna Proctor's translation of Jaeggy's essay collection These Possible Lives, out this July as well, is full of indelible sentences that make the best kind of summer company.
–Idra Novey, author of Ways to Disappear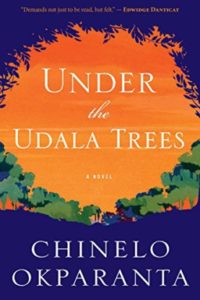 Chinelo Okparanta, Under the Udala Trees
I've recently started Under the Udala Trees, by Chinelo Okparanta—I met Chinelo recently in New York, and thought I'd go ahead and pick up her award-winning book—which is a deep, absorbing read, and will likely carry me into summer. It's not a "light" read, by any means, and yet it feels perfect to be reading about political strife and loss and queer love right now.
–Esmé Weijun Wang, author of The Border of Paradise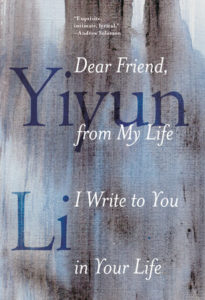 Yiyun Li, Dear Friend, from My Life I Write to You in Your Life
This book came out in February, but I'll probably read it every summer (and every fall, winter, and spring) for the rest of my life. As startling, astutely gorgeous, and heartbreaking as Li's fiction, these essays cover a two-year period during which Li suffered from suicidal depression, and they ultimately affirm life and writing in ways I often need to hold centered in my mind. With depression, times that should feel happiest can hurt the most—vacations, holidays, special events, and gorgeous weather. This book has comforted me in more necessary ways than I can say.
–Alissa Nutting, author of Made for Love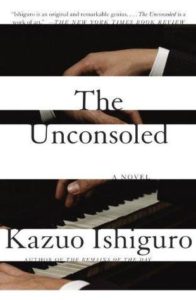 Kazuo Ishiguro, The Unconsoled
I'm traveling all month and have been loving The Unconsoled by Kazuo Ishiguro. I am late to his work, but after reading his first (A Pale View of Hills) I decided I need to read everything. So far it's part mystery, part satire, and all the sentences are gorgeously clear.
–Catherine Lacey, author of The Answers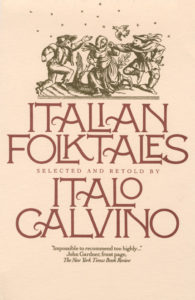 Italo Calvino, Italian Folktales (& more)
I'm spending the summer reading the books I've been too slow to pick up over the past year, mostly all books that my writer friends (and not-yet writer friends whose work I admire deeply), have published or will be publishing soon. The stack is giant but in it are books by people like Victor Lavalle, Jonathan Dee, Celeste Ng, Edan Lepucki, David Vann, Fiona Maazel, and Monica Youn. I'm also finishing Italo Calvino's Italian Folktales, which, honestly, I've been finishing for years. It's a book to be read slowly, with total all-body joy, and I'll probably start it all over again when I'm done.
–Lauren Groff, author of Fates and Furies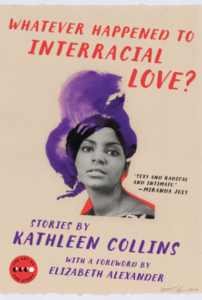 Kathleen Collins, Whatever Happened to Interracial Love (& more)
I am excited to read Whatever Happened to Interracial Love (Ecco Press 2016), a collection of stories by Kathleen Collins, the filmmaker and playwright who died at 46 in 1988, and whose writing was never published during her lifetime. Also brightening my summer are two books by friends of mine: The Idiot by Elif Batuman (Penguin Press 2017), and Minor Theater: Three Plays by Julia Jarcho (53rd State Press 2017). Finally, I'm psyched for my Middlemarch summer reading group.
–Rajesh Parameswaran, author of I Am An Executioner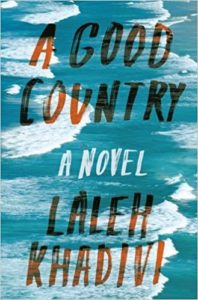 Laleh Khadivi, A Good Country
This is the third book in a trilogy about three generations of Kurdish men, but you don't have to have read the first two to appreciate A Good Country. It is about how an American-born son of immigrants becomes radicalized and how identity is shaped out of and aside from one's family roots. It also perfectly captures teenageness and those bleary, aching years of desire and resistance.
–Ramona Ausubel, author of Sons and Daughters of Ease and Plenty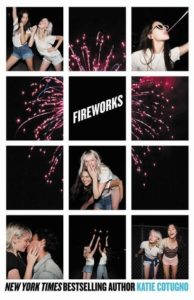 Katie Cotugno, Fireworks
More than anything else I've read this year, I've loved Katie Cotugno's wonderfully complicated young adult novels. Her prose is crisp, smart, and hilarious; her characters are complex messes, all of them. I'm looking forward to reading Fireworks, her take on friendship, boy bands, and 90s Orlando, which promises to be equal parts summer fun and heartbreak.
–Brittany Cavallaro, author of The Last of August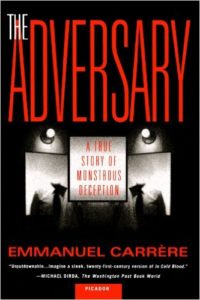 Emmanuel Carrère, The Adversary
"On the Saturday morning of January 9, 1993, while Jean-Claude Romand was killing his wife and children, I was with mine in a parent-teacher meeting." This is the opening of Emmanuel Carrère's The Adversary, which is the best true crime book I've ever read. The bizarre and frightening story of what Jean-Claude Romand did for 18 years (I'm intentionally being vague because the less you know the better. I'm not kidding! Don't look up the story, just read the book) is not only expertly told by Carrère, the psychology of why Romand did what he did is expertly dissected. The Adversary somehow makes this horrifically baffling story understandable. It's also the rare book that you can recommend to just about anyone, especially those that love true crime.
–Gabe Habash, author of Stephen Florida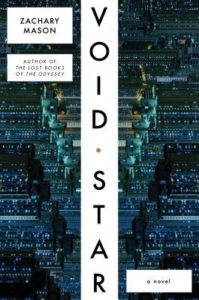 Zachary Mason, Void Star
The word I've often attached to this book is "unexpected," mainly because I, a huge fan of Zachary Mason's first novel, didn't know it was coming out and figured someone ought to have told me, but also because this darkly gleaming tale of the near future comes from FSG, and not its experimental divisions, either: this book is core FSG, yet it pivots around stealth ships, brain chips, and glowing chunks of computational substrate. I mean, this book is seriously science! fiction! which I take as a welcome signal, and to which I reply: more like this, please.
Void Star is a book about the very rich and the very poor, about memory and muscles, about life and not-quite-life. It vaults instantly onto a rarified shelf alongside Masamune Shirow's Ghost in the Shell, William Gibson's Pattern Recognition—but also his Neuromancer! You heard that right, Gibson fans—and David Marusek's Counting Heads. It really does gleam, icily, and maybe that doesn't sound like a summer read, exactly, but for me this book was pure pleasure, and a welcome surprise.
But really: someone ought to have told me.
–Robin Sloan, author of Sourdough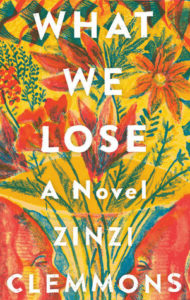 Zinzi Clemmons, What We Lose
Here's a title I'm super-excited about: What We Lose by Zinzi Clemmons. It's a beautiful, fragmented novel that's coming out in July; about a young woman who becomes unexpectedly pregnant after her mother's death from cancer, told through a series of vignettes and photographs. I'm only a few pages in, but it's gorgeous so far—I can't wait to finish it.
–Carmen Maria Machado, author of Her Body and Other Parties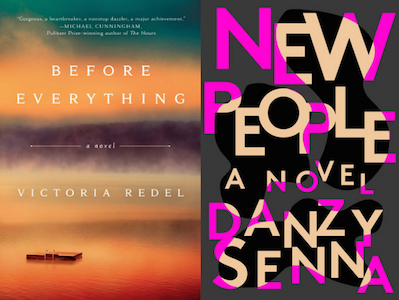 Victoria Redel, Before Everything & Danzy Senna, New People
This summer my two most beloved undergraduate creative writing mentors have books coming out. At the end of June there's Victoria Redel's Before Everything, which is one of the most powerful tales of complex ever-evolving female friendship there is. Victoria has written three books of poetry and five books of fiction, and everything she writes is brilliant but this is my favorite work by her.
Then Danzy Senna in August has a brand new novel called New People, which is an absolutely brilliant darkly comic wild ride of a novel—it's completely fearless and subversive while at the same time incredibly honest and accurate in how it approaches race and class. This is also Danzy's fifth (and I think best) book! (Bonus: we used to all three hang out when Danzy lived in NYC and because everyone thought we were sisters we would joke that we were "Porodanzia!" Too bad I pushed my third book back or we'd have a Porodanzia literary trifecta this summer).
–Porochista Khakpour, author of The Last Illusion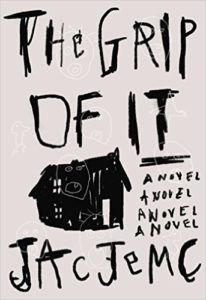 Jac Jemc, The Grip of It
A taut, unsettling ghost story with an imaginative structure and superlative writing. I'm jaded by hauntings in novels, so it's really something when a book like this can creep me out. Sharp, smart, and terrifying.
–Jeff VanderMeer, author of Borne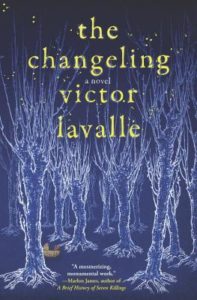 Victor LaValle, The Changeling
My summer read pick is Victor LaValle's new novel, The Changeling. I've been a fan of LaValle's since I read his novel The Devil In Silver—he narrated the audiobook and did a fantastic job. His books are true genre-benders, the kind of novels I'm always searching for. Defying category once again, The Changeling, a story about a father's desperate search for his wife and child in an otherworldly landscape, melds literary realism with a dark mythic surrealism that manages to highlight life as we experience it in our most vulnerable moments. It's a novel about love—all-consuming parental love and complicated spousal love, as well as the tough love New Yorkers have for their city. The Changeling is funny and tender and, in moments, terrifying, and always completely transporting. This modern fairytale should be on every reader's summer books list.
–Julia Fierro, author of The Gypsy Moth Summer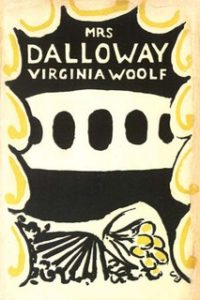 Virginia Woolf, Mrs. Dalloway (& more)
The book that has overwhelmed me this summer is Virginia Woolf's Mrs. Dalloway, which I somehow bypassed when I was younger. A novel wondrous in detail, elastic with time, so bold in form and ideas that now, 90 years later, it still feels like a missive from the future. I feel painfully adrift in the present. To find another kind of freedom, I've been re-entering the rooms of an earlier generation of writers, Doris Lessing (The Golden Notebook), Eileen Chang (Love in a Fallen City), Alice Munro (Friend of My Youth), Simone Weil (Gravity and Grace) and Hannah Arendt (Between Past and Future). Their books reveal the depths of this present moment. I've also been reading Yiyun Li's Dear Friend, From My Life I Write to You in Your Life. I love this book so much; it is rigorous and intimate in every single line.
–Madeleine Thien, author of Do Not Say We Have Nothing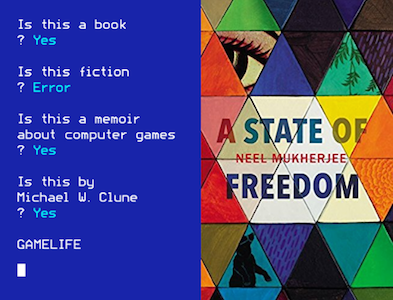 Michael Clune, Gamelife & Neel Mukherjee, A State of Freedom (& more)
I read two great books recently that I'll be pressing into the hands of friends over the summer. Gamelife by Michael Clune is a memoir of his teenage years told through the computer games he played at the time. It's incredibly funny and clever, but also strangely moving; the eerie spareness of those early games perfectly mirrors the alienated landscape of adolescence. Recently I came across the term 'hauntological', which fits this book to a T.
Neel Mukherjee's new novel, A State of Freedom, ties together five disparate lives in present-day India. It's by turns harrowing, heartbreaking, brutal, tender and uplifting; Mukherjee is a writer who cares deeply about the world and those on its supposed margins, and that care is evident on every page. He's also an incomparable storyteller, and this book is a real gift.
As for my own summer reads—I loved Jeff VanderMeer's Southern Reach Trilogy, and I'm really excited about his new novel, Borne. I want to check out Camilla Grudova's collection The Doll's Alphabet too. I just finished The Pursuit of Love by Nancy Mitford, which is absolute genius: I don't know how this escaped me till now, but I'm very much looking forward to tracking down more of her work.
—Paul Murray, author of The Mark and the Void
---