20 "Perfect Summer Books" for This and Every Year
If Every Kind of Book is Perfect for Summer, Are Any of Them?
Okay, so it's summer. You'd like to pick up a "summer book." But which summer book is best? (Books. Bears. Battlestar Galactica?) Is there a perfect summer book? Why, yes, dear reader, there is. In fact, there are several. After seeing the phrase, and its variants, bandied about willy nilly this year, I decided to dig around the internet to see how many books I could find that have been described—by someone reputable, you understand, not merely by a nameless internet commenter—as the "perfect summer read" or the equivalent ("ideal novel for summer" etc.). I limited myself to direct reviews, disallowing any books that simply lived on lists with "perfect" and "summer" in the headline. That's just cheating.
What I found was that almost any kind of book can find itself a "perfect summer book," which makes perfect sense to me, as despite all arguments and fluffy thinkpieces to the contrary, there really is no such thing as a "summer book" at all—read what you want when you want to read it, I say. But the meta book coverage experiments must go on, and so I now present 20 books that have been officially heralded as perfect for the season at hand.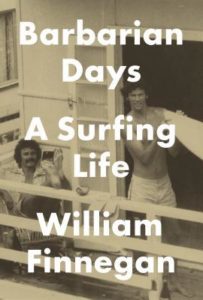 William Finnegan, Barbarian Days
According to David Ignatius in The Washington Post:
What makes this a perfect summer book is the way it draws us into the author's private passion and invites us to indulge our own eccentricities and obsessions. Realizing that Finnegan is a world-class surfer is like discovering that columnist Tom Friedman is a scratch golfer or that Energy Secretary Ernest Moniz plays defensive back in a senior soccer league or that billionaire Warren Buffett is a killer bridge player. Within even the most extraordinary lives, there are other lives.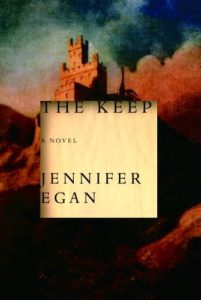 Jennifer Egan, The Keep
According to Ashley Simpson Shires in Rocky Mountain News:
The complicated plot comes together seamlessly, marvelously. The characters crackle with life…their pain palpable and strangely inevitable. It's a novel that engages and haunts the reader, a psychological who's-who, who-dun-what and how-do-they-go-on. The Keep is a fast and furious read, a perfect summer novel.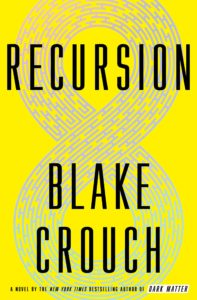 Blake Crouch, Recursion
According to Victor LaValle, in a review in The New York Times entitled "A Time-Twisting, Mind-Bending Novel, Perfect for Summer Reading:"
All of which is to say I was in the perfect state of mind to pick up Blake Crouch's Recursion, a heady campfire tale of a novel built for summer reading.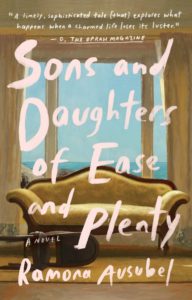 Ramona Ausubel, Sons and Daughters of Ease and Plenty
According to Thane Tierney at BookPage:
This ideal summer novel grapples with a Tolstoyan knapsack overflowing with Serious Themes: Love. Betrayal. Death. Wealth. Privilege. War. Coming of Age. And yet, Ausubel has nimbly managed to capture these in miniature, a mini solar system that orbits around the dollar, with a fluctuating gravitational pull that shapes and distorts all the objects in its sphere.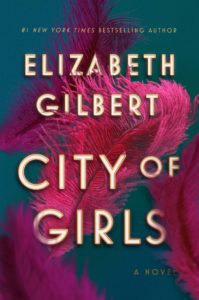 Elizabeth Gilbert, City of Girls
According to Emily Gray Tedrowe in USA Today:
Elizabeth Gilbert's sparkling new City of Girls is the perfect summer novel. Of course, one could—and many will—read it on the beach, but consider instead staying up late to turn pages after midnight, next to an open window on a hot summer night, fireworks flaring in the distance. That experience would mirror this novel's story and its style: intimate and richly sensual, razzle-dazzle with a hint of danger.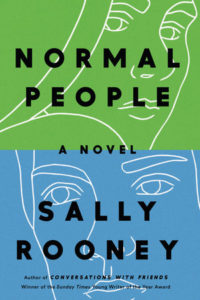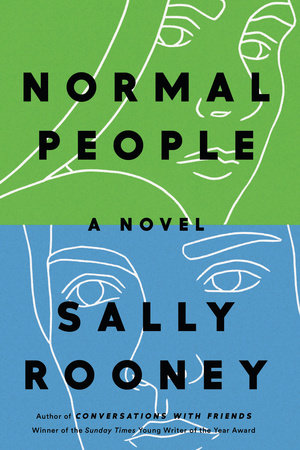 Sally Rooney, Normal People
According to Nathan Heller in The New Yorker:
The magic of the story is in Rooney's writing, which is taut and exacting in emotional description but also low-key, pruned of fussy punctuation, and fluid, like an ice cube losing its hard edges as it melts. She is known for her portraits of relationships between women; it's a testament to her empathetic imagination that she is also good at writing the interior lives of men. I was grateful for Normal People as a fleet, crystalline, and very human novel—a perfect summer book.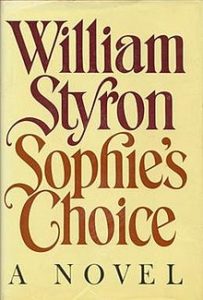 William Styron, Sophie's Choice
According to Emma Copley Eisenberg in "Sophie's Choice is the perfect summer read. Hear me out." at Alma:
Contrary to popular belief, summer is not only for the lighter things in life. It can be the best time for luxurious nostalgia and dark rumination. Like Lana Del Rey, I've often got that Summertime Sadness.
This may be the reason why, without fail, as soon as the weather turns properly muggy, I turn my office upside down looking for my tattered copy of William Styron's "Sophie's Choice." In fact I'd venture to say it's the perfect summer read. But whenever I bring this up to others, they think I am making an insensitive joke. I am not.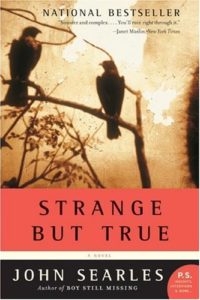 John Searles, Strange But True
According to Corrie Pikul in Salon:
Ooh. Death. Dreary weather. Remorse. Suspense. Just what we need during the last, hottest days of summer. Fortunately, "Strange But True" delivers on the promise of this tried and true trope, and from the moment Philip Chase (Ronnie's brother) picks up the phone, I felt powerless to put this book down.
. . .
Even though Melissa tries to lie low, her relationship with Ronnie has linked her fate, and the fate of her unborn child, to all the members of Chase family. None of them know it at the time, but Melissa's inexplicable pregnancy is the juicy center of a tasty plot involving sex, drugs and murder. (I told you this was a perfect summer book.)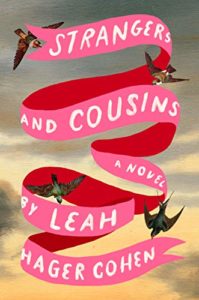 Leah Hager Cohen, Strangers and Cousins
According to Ron Charles in The Washington Post:
Leah Hager Cohen's new novel about a quirky family planning a wedding in a tumbledown house contains all the stale promise of an arthritic rom-com.
But it's an absolute delight. And if anything about Strangers and Cousins sounds tepid or old-fashioned, know that Cohen has infused this story with the most pressing concerns of our era. The result is an unusually substantive comedy, a perfect summer novel: funny and tender but also provocative and wise.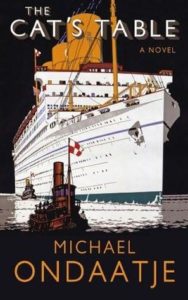 Michael Ondaatje, The Cat's Table
According to Erick Gordon at Kenyon Review:
I pre-ordered this book and was counting days until it came, and while fully surprised, I was not disappointed. There is a kind of youthful vision at play in The Cat's Table that I haven't encountered in Ondaatje's work. The world is painted through the eyes of a pre-teen boy and a motley crew of unsupervised youths as they adventure though the world of an ocean liner in the 1950s. Nostalgic and filled with wonder, it's a perfect book for summer.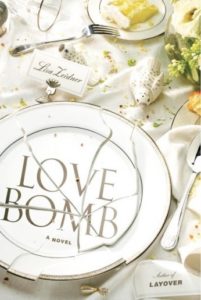 Lisa Zeidner, Love Bomb
According to Jonathan Yardley, also in The Washington Post:
Summer is over, which is too bad because Love Bomb is a perfect summer novel. So save it for next year: The craziness about which Zeidner writes isn't going away anytime soon.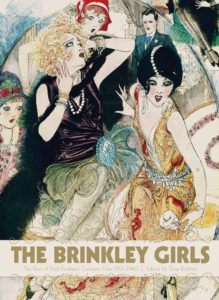 Trina Robbins, The Brinkley Girls: the Best of Nell Brinkley's Cartoons From 1913-1940
According to Macy Halford in The New Yorker:
"Schoolgirls" is among many wonderful examples of Brinkley's work that didn't make it into this slender compendium, which I hope opens the door for subsequent volumes (Brinkley's complete drawings would probably fill ten books). That said, The Brinkley Girls, is a tantalizing primer, and a perfect summer read.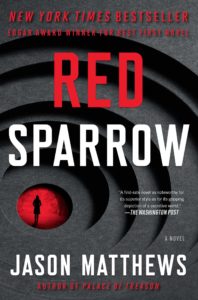 Jason Matthews, Red Sparrow
According to Carol Memmott in USA Today:
This is a global story, packed with foot pursuits, car chases and safe houses. It shifts quickly and breathlessly from the U.S. embassies in Moscow and Helsinki to post-Soviet basement torture chambers in Russia to Putin's dacha west of Moscow to the elegant Hotel Grande Bretagne in Athens.
A sizzling plot, high-octane characters and a scorching finish run through this perfect summer novel.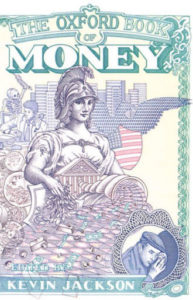 Kevin Jackson, ed., The Oxford Book of Money
According to Barbara Presley Noble in The New York Times:
There is plenty of social commentary in The Oxford Book of Money", edited by Kevin Jackson, but it comes in the small, easily digestible bites we've grown accustomed to. This is a near-perfect summer book, an equilibrium between slacking and edifying. "This is a book about money and the imagination," the editor writes, and you will indeed find Dickens, Chaucer and Woolf, a woman who understood the value of an income of one's own.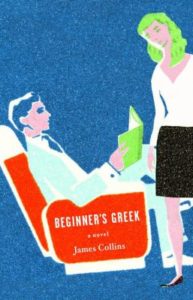 James Collins, Beginner's Greek
According to Jon Michaud in The New Yorker:
I'm just finishing James Collins's Beginner's Greek, an elegant, page-turning début novel of thwarted desire that reads like one of Jane Austen's books retold by Mark Helprin. In the first chapter, the affable but chronically passive hero, Peter Russell, finds himself seated next to the woman of his dreams on a transcontinental flight. They talk; he gets her number; he promptly loses it. Years later, they meet again, but by then, she has become involved with Peter's best friend. Collins's light, observant style carries the reader over the numerous implausiblities and coincidences required by his romantic plot. It's a perfect summer read.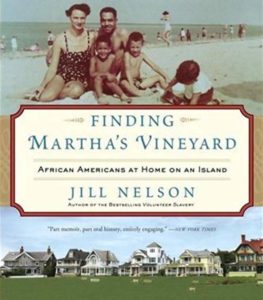 Jill Nelson, Finding Martha's Vineyard: African Americans at Home on an Island
According to Geraldine Brooks in The New York Times:
Jill Nelson has written a perfect summer book. Years from now, when it is taken from the bookshelf, grains of sand will drop from its ice-cream smeared pages. Finding Martha's Vineyard: African Americans at Home on an Island is part memoir, part oral history, entirely engaging.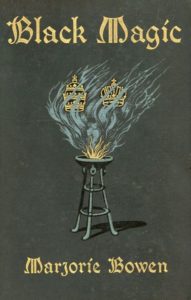 Marjorie Bowen, Black Magic: A Tale of the Rise and Fall of the Antichrist
According to Michael Dirda in The Washington Post:
Throughout Black Magic, Dirk's energy, fidelity and courage remain unshaken. Even when others urge him to flee from disaster, he proudly answers, "Whatsoever I am, I perish on the heights, but I do not descend from them." Is he the Antichrist or simply an antihero? Whatever the case, he remains indisputably fascinating, and Black Magic makes for ideal summer reading. Just don't give away its secret.
Wallace Stegner, Angle of Repose
According to Thomas Lask in The New York Times:
Reading this new novel by Wallace Stegner is like watching the swallows return to Capistrano. Summer warmth and pleasant holidays lie ahead. Angle of Repose will make for perfect summer reading. It's a little too big for a rucksack, but it's worth shoehorning into any other kind of traveling bag. It's a long, relaxed and relaxing piece of work, not terribly demanding. It's a book easy to read in big takes, with out provoking an overpowering desire to finish it at a sitting. The characters are persuasive without being complicated or challenging; the background—the West of the eighteen‐seventies and eighties—has a mythical, built‐in interest for Americans. And the story, virtually free of climaxes or crises (except at the very end), purls along at its own amiable pace—small waves lapping endlessly against a shallow curve of beach. It also has a point of view that I suspect will find hospitable welcome among readers who have years to look back upon, who preach and perhaps even practice what are called old‐fashioned virtues: individual responsibility to society, family loyalty, a desire to better oneself economically.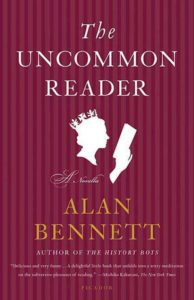 Alan Bennett, The Uncommon Reader
According to Valerie Strauss in a review titled "The perfect summer read—about reading" at The Washington Post:
I don't usually recommend books, but while on vacation, I smiled all the way through 117 pages of a novella about the unadulterated joy of reading.
The Uncommon Reader, by English dramatist Alan Bennett, first published in 2007, is an uncommonly enjoyable and funny read, a flight of imagination about what would happen if the Queen of England suddenly became an avid reader (and then a writer).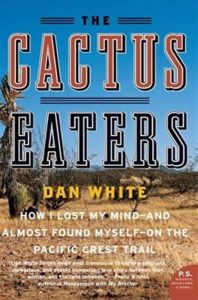 Dan White, The Cactus Eaters: How I Lost My Mind—and Almost Found Myself—on the Pacific Crest Trail
According to Thomas Rogers in Salon:
Although the act of walking doesn't often recommend itself as a topic of long-form nonfiction, "The Cactus Eaters" manages to be both eminently readable and fun. White breaks up his narrative with colorful tangents about the trail's history, and describes the couple's misadventures with witty, vivid prose. Although some of his epiphanies (about the spiritual nature of hiking, for example) seem a bit contrived, his breezy tone keeps his momentum from sagging, and the couple's happier moments balance out their more dire predicaments. All in all, "The Cactus Eaters" is the perfect summer read for those of us who love being outdoors, but don't mind, every once in a while, letting somebody else do the walking.
---