17 Great Titles That Come Out in Paperback This October
Fall Reading That Fits in Your Tote
OCTOBER 5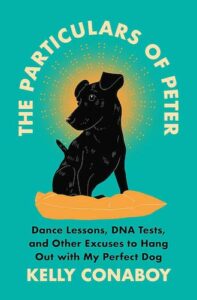 Kelly Conaboy, The Particulars of Peter: Dance Lessons, DNA Tests, and Other Excuses to Hang Out with My Perfect Dog
Kelly Conaboy (currently at Gawker, formerly at The Cut) is one of the funniest writers out there, and her debut—about her "potentially codependent relationship" with her dog, Peter, and their adventures as Conaboy tries to better understand the bond between dogs and humans—is utterly charming.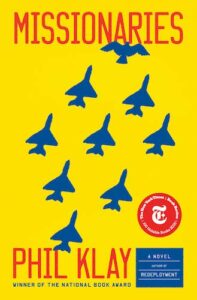 Phil Klay, Missionaries
National Book Award winner Phil Klay's latest is an extensively researched novel about the partnership between US and Colombian militaries and the violence they perpetrate in their attempts to quash violent narco gangs, explored through four connected characters: a US Army medic, a foreign correspondent, a Colombian officer, and a lieutenant in Colombia's local militia.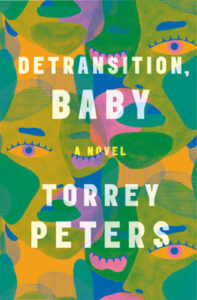 Torrey Peters, Detransition, Baby
Torrey Peters' debut novel is a brilliant and provocative story of gender, sex, and womanhood, following three women entangled in complicated relationships: Reese, a trans woman whose long-term girlfriend Amy decides to detransition and live as Ames; Ames, newly single and realizing life as a man is difficult in its own ways; and Katrina, Ames' boss and lover, unexpectedly pregnant with his baby.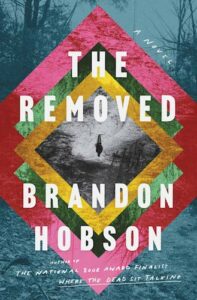 Brandon Hobson, The Removed
National Book Award finalist Brandon Hobson's latest novel is a haunting story based in Cherokee myth, exploring the aftermath of a tragedy that devastated one Echota family. Fifteen years after a young boy's murder by local police, his family find the line between the physical and spirit worlds blurring as they come to terms with their grief in preparation for an annual family bonfire.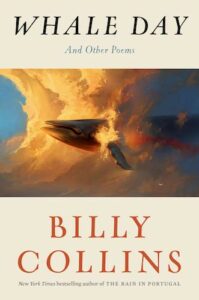 Billy Collins, Whale Day and Other Poems
Former US Poet Laureate Billy Collins' 13th collection comprises more than 50 imaginative and profound new poems about the small wonders of daily life.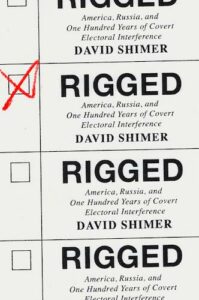 David Shimer, Rigged: America, Russia, and One Hundred Years of Covert Electoral Interference
Historian and political analyst David Shimer exposes the decades-long history of Russian interference in American elections, drawing on extensive research and original interviews with high-ranking officials from the CIA, NSA, both Trump and Obama administrations, and even the KGB.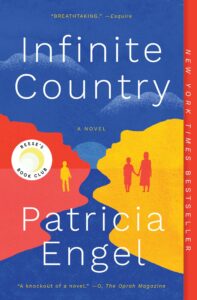 Patricia Engel, Infinite Country
Patricia Engel's novel about family, immigration, and Colombian heritage was a pick for multiple book clubs: Reese's, Book of the Month, and Esquire, to name a few. It follows 15-year-old Talia as she escapes an all-girls correctional facility in the Colombian countryside and tries to make it back to Bogota in time for her flight to the US. Interwoven with her journey is her parents' history as young newlyweds leaving Bogota with the dream of a better life in the US, only to have their family separated by her father's deportation.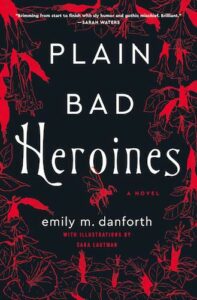 Emily M. Danforth, Plain Bad Heroines
Mary MacLane, a bisexual feminist writer whose work caused quite a stir at the turn of the 20th century, is at the center of Emily M. Danforth's sprawling horror novel. MacLane's controversial memoir connects queer women across centuries—three girls who die mysteriously at their remote Rhode Island boarding school in 1902, the school's young principal who has to hide her sexual identity from her students and their parents, and, in the current day, three women turning the school's grisly history into a movie.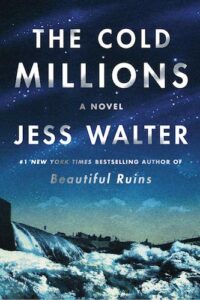 Jess Walter, The Cold Millions
Jess Walter's latest is a blockbuster piece of historical fiction, looking at class clashes in early 20th-century America through the experience of teenage brothers fending for themselves in a system built against them—Rye, a pragmatist who just wants a steady paycheck and a home; Gig, an idealist fighting in the labor movement—and the larger-than-life characters who introduce them to different ways of living.
OCTOBER 12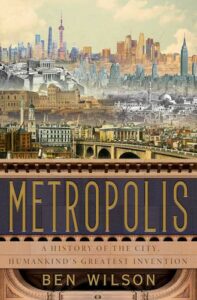 Ben Wilson, Metropolis: A History of the City, Mankind's Greatest Invention
Award-winning historian Ben Wilson's latest is a deep dive into the birth and evolution of cities around the world—from ancient Athens, to 9th-century Baghdad, to 19th-century Paris, to modern day Shanghai and beyond—and their roles in some of humanity's greatest accomplishments.
OCTOBER 19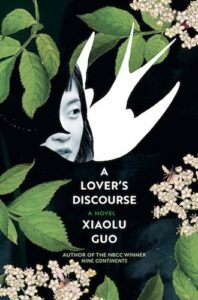 Xiaolu Guo, A Lover's Discourse
British writer and director Xiaolu Guo ruminates on love, intimacy, and home in this fragmented novel about a young Chinese woman who moves to London to start a doctoral program at the height of the Brexit campaign (and its consequent environment of anti-immigrant hostility) and ends up falling in love with a local landscape architect.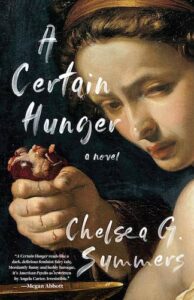 Chelsea G. Summers, A Certain Hunger
Gruesome and mordantly funny, Chelsea Summers' latest novel takes the form of a prison confessional from a food critic turned cannibalistic serial killer, recounting a life full of wild indulgences—sexual, culinary, and violent.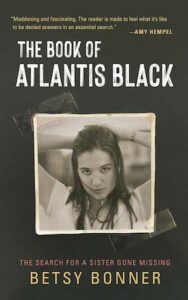 Betsy Bonner, The Book of Atlantis Black: The Search for a Sister Gone Missing
In 2008, poet Betsy Bonner was told her sister had been found dead of an apparent overdose in a Tijuana hotel room, but the police report stated the body didn't match the IDs that were found in the room and used to identify her. The Book of Atlantis Black is Bonner's attempt to find her sister—who'd disappeared months before her apparent death, fleeing felony charges in the US—while coming to terms with the fact that the search is likely futile.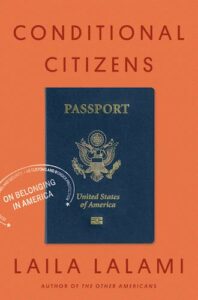 Laila Lalami, Conditional Citizens: On Belonging in America
Pulitzer Prize finalist Laila Lalami's debut nonfiction is an examination of US citizenship, drawing on sociopolitical history and expanding upon her own experience as a Moroccan immigrant who became a citizen to reveal the ways in which the status affords different rights to different people.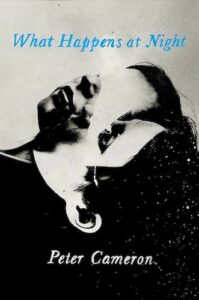 Peter Cameron, What Happens at Night
Peter Cameron's dreamy novel follows an unnamed American couple in a failing marriage—one battling cancer—on a trip to a dark and brutally cold unnamed European country to adopt a baby. Their stay at the eerie, conspicuously empty Borgarfjaroasysla Grand Imperial Hotel introduces enigmatic characters who force them to question everything they think they know about themselves.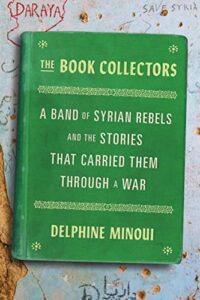 Delphine Minoui, trans. Lara Vergnaud, The Book Collectors: A Band of Syrian Rebels and the Stories That Carried Them Through a War
Award-winning journalist Delphine Minoui tells the story of the young rebels who built an unlikely sanctuary in a besieged suburb of Damascus during the Syrian Civil War—beginning with a stash of books they found in the town wreckage and growing into a broadly stocked library where the community could gather to read, share, and build hope in the midst of war.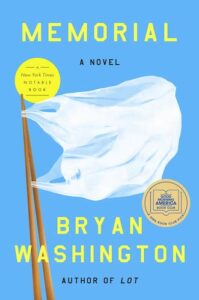 Bryan Washington, Memorial
Bryan Washington's critically acclaimed debut novel centers on a young, disillusioned couple in Houston—Mike, a Japanese American chef at a Mexican restaurant, and Ben, a Black day care teacher—who are forced into separate, profound journeys when Mike finds out his estranged father is dying in Japan, makes the abrupt decision to fly out and say goodbye, and leaves Ben alone with Mike's mother, Mitsuko, who'd just arrived for a visit.
---