16 Poet Biopics, Ranked
"Dead gay poets? Erotic violence? Sounds like a DiCaprio project."
Most movies about poets are . . . not great. Writing is a famously difficult pursuit to capture on screen, and artists in general—but poets in particular—are too often subject to a tender, teary cultural mythologizing that winds up bleeding into their biopics, which means that more often than not, traditional treatments of famous poets wind up being treacly or boring or both. This is not to say that I do not watch them. Or rank them. So, to get you through the middle of your week (no, I won't say it), I have ranked 16 of them for you to argue about. Sorry, Leo. For the rest of you: enjoy.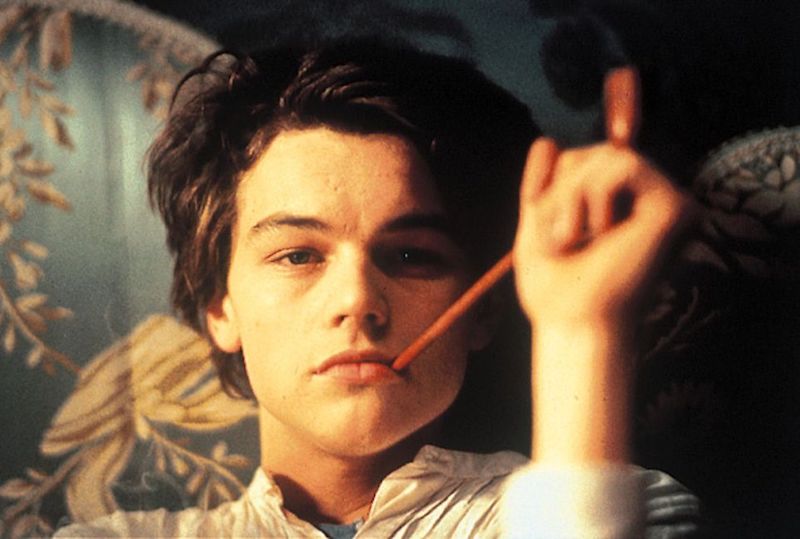 16. Total Eclipse (1995)
20-year-old Leonardo DiCaprio as Arthur Rimbaud in a movie about his passionate love affair with Paul Verlaine, who is played by David Thewlis? (As a New York Times writer of the era quipped, "Dead gay poets? Erotic violence? Sounds like a DiCaprio project.") It simply can't be bad, right? Well . . . I am sorry but it is terrible.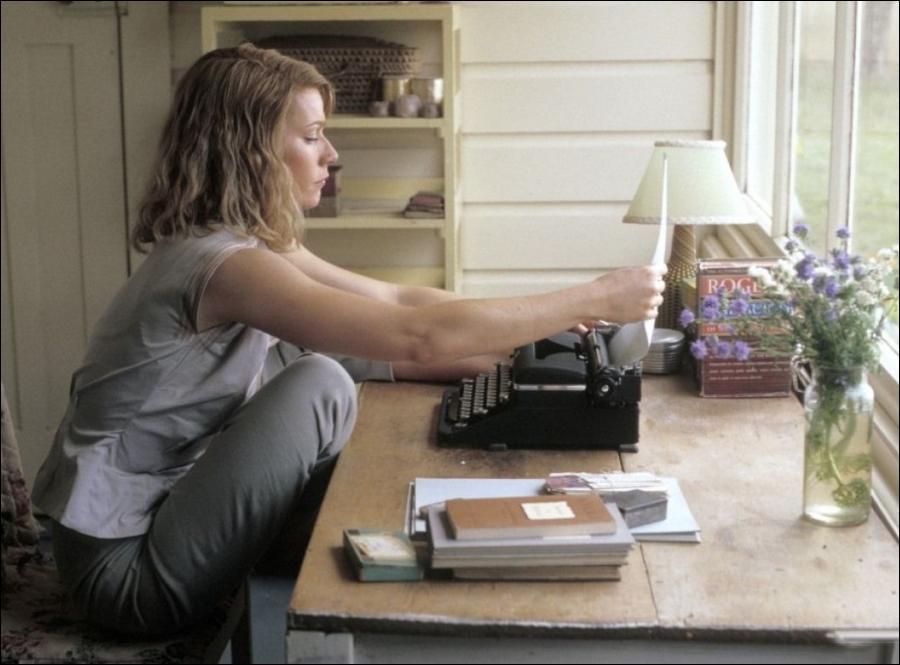 15. Sylvia (2003)
Unfortunately for Gwyneth Paltrow, who does about as good a job as could be expected, Sylvia Plath fans are not easily sated—and it doesn't help that Frieda Hughes, Plath's daughter, refused to allow the BBC to use any of her mother's poetry in the film, and publicly attacked it as exploitative. Plus, given what we now know about Ted Hughes, what's really the use of watching a love story with him in it?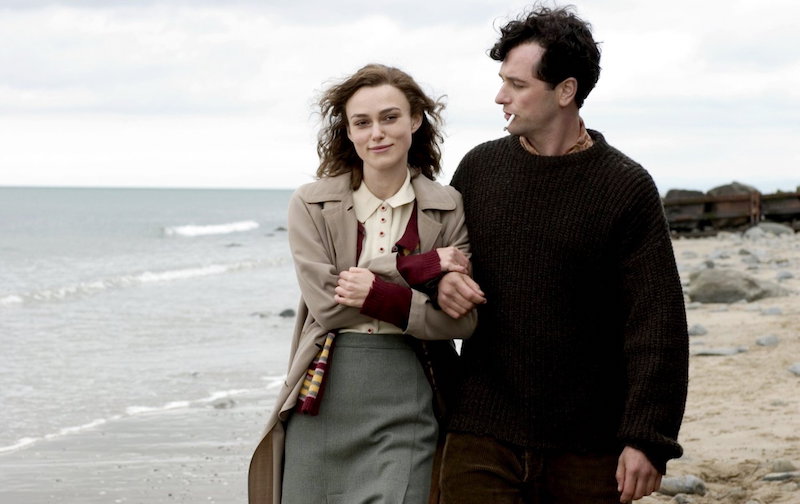 14. The Edge of Love (2008)
Keira Knightley, Sienna Miller, Cillian Murphy and Matthew Rhys all have feelings for each other in this decidedly muddled Dylan Thomas biopic written by . . . Keira Knightley's mom, Sharman Macdonald.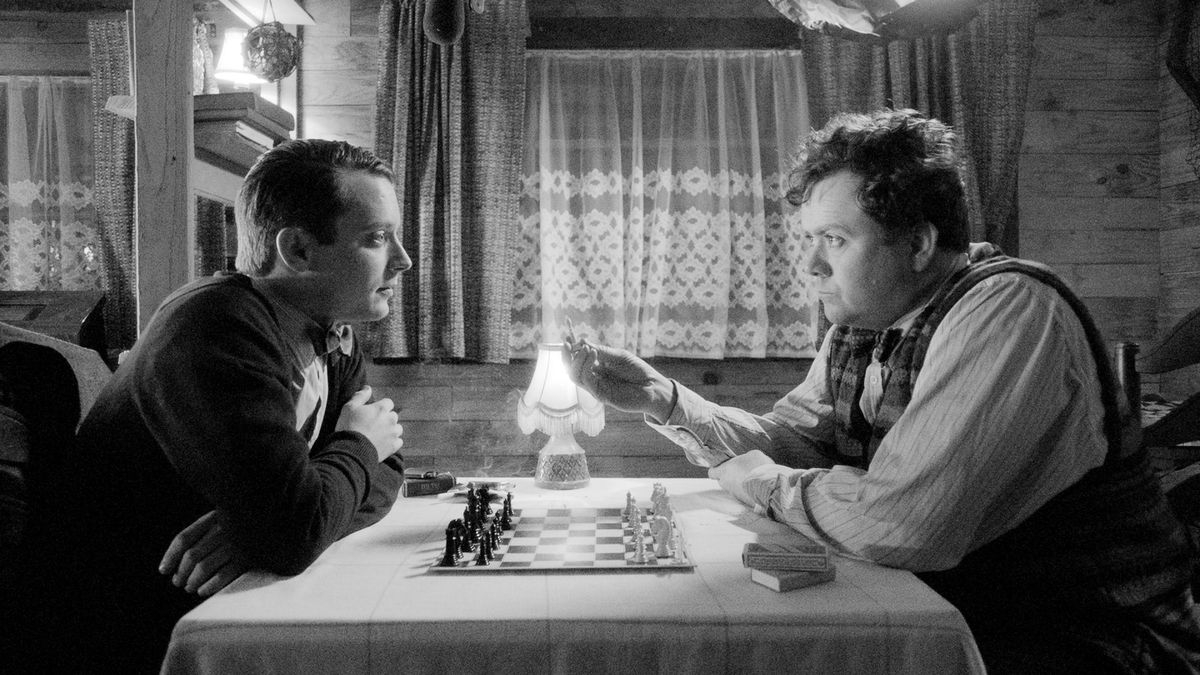 13. Set Fire to the Stars (2015)
This is both a film about Dylan Thomas and a film about (and written by) the poet and critic John Malcolm Brinnin, based on his 1956 memoir Dylan Thomas in America, which describes what happened when Brinnin brought Thomas to the country to do a college lecture tour. But while some of the acting is solid, the film doesn't go deep enough. Critic Odie Henderson was particularly disappointed by the lack of use of Thomas's poetry:
At one point, Brinnin tells Thomas "you're scared of your talent." The movie is equally afraid, because every time Thomas starts reciting that which made him famous, he is drowned out by loud, tinkly piano music on the soundtrack. Sometimes the tinkly piano is accompanied by a shot of Elijah Wood staring at us in rapture. We only hear one poem in its entirety, spoken by the entire cast in montage. Other than that instance, you'll bring more knowledge of Thomas' poetry and prose to the theater than you'll get from this movie. His work hasn't been this trivially used since Disney replaced rap music with "Do not go gentle into that good night" in Dangerous Minds 20 years ago. Hell, Rodney Dangerfield's Back to School has more Dylan Thomas verse than this film.
Harsh but fair.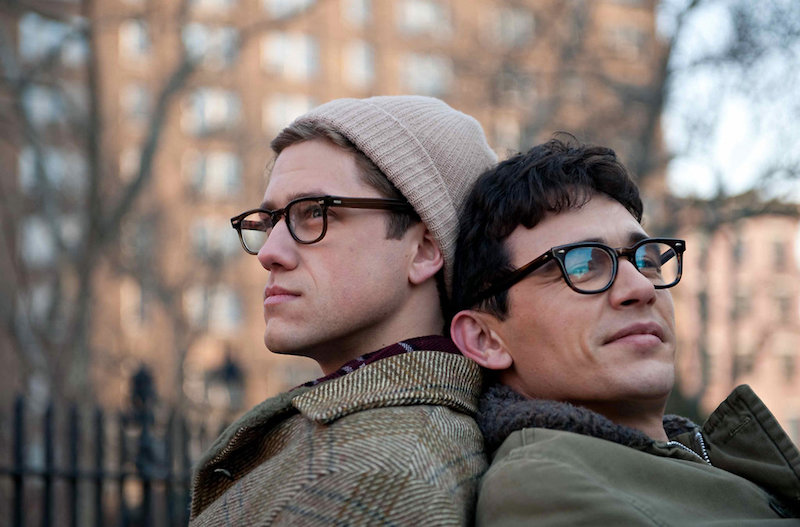 12. Howl (2010)
James Franco's Allen Ginsberg biopic is fine. It's not great, it's not terrible, but it is fine. Fun fact: Howl, the 2015 werewolf movie ("A werewolf movie without humour is like a vampire picture without prosthetic teeth") and Howl, the 2010 movie about Allen Ginsberg ("Sadly, I found it only moderately enjoyable and rather smug") have the exact same rating on Rotten Tomatoes: 62%.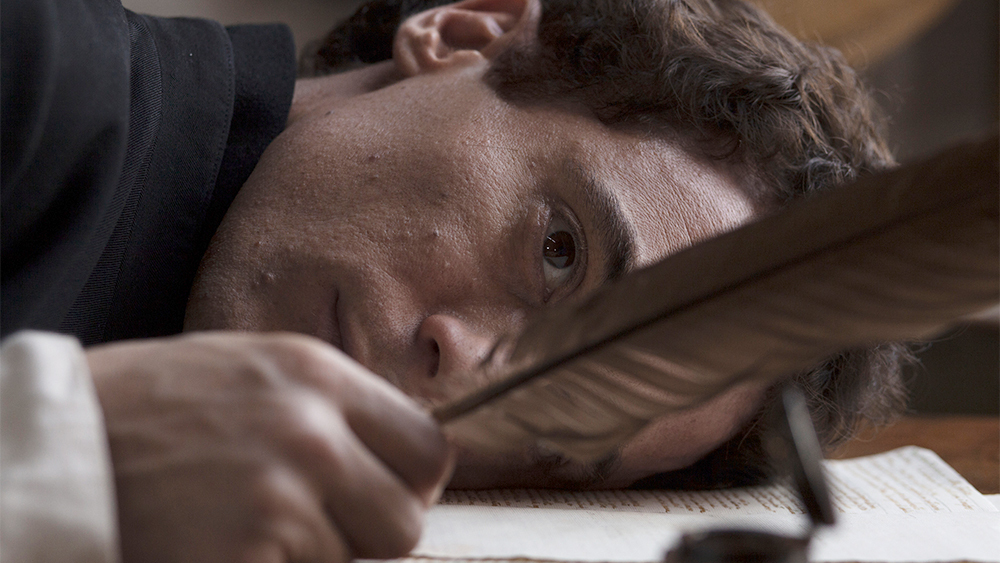 11. Leopardi (2014)
A sumptuous, swooning Italian ode to the brief and melancholic life of Giacomo Leopardi, dramatic and gorgeous, if a little slow at times.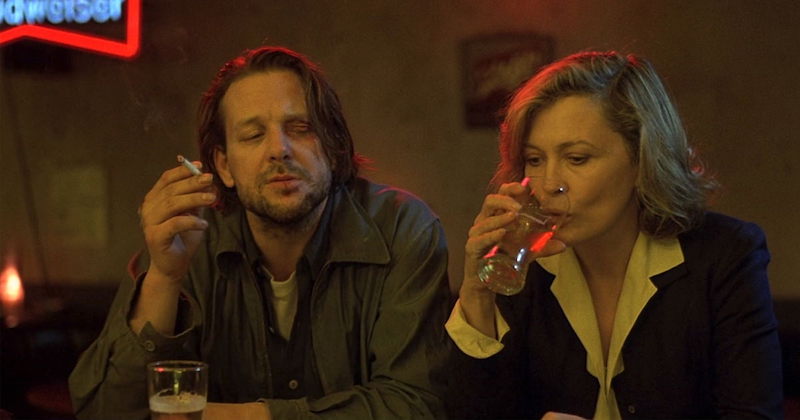 10. Barfly (1987)
Sure, Mickey Rourke's character in Barfly is called Henry Chinaski, and not Charles Bukowski, but I think we can all see past that very thin curtain. Roger Ebert himself loved this movie—he called it "a truly original American movie, a film like no other, a period of time spent in the company of the kinds of characters Saroyan and O'Neill would have understood, the kinds of people we try not to see, and yet might enjoy more than some of our more visible friends. . . one of the year's best films"—but the thing is, it's about Bukowski, and Bukowski is patently terrible. So points off for that.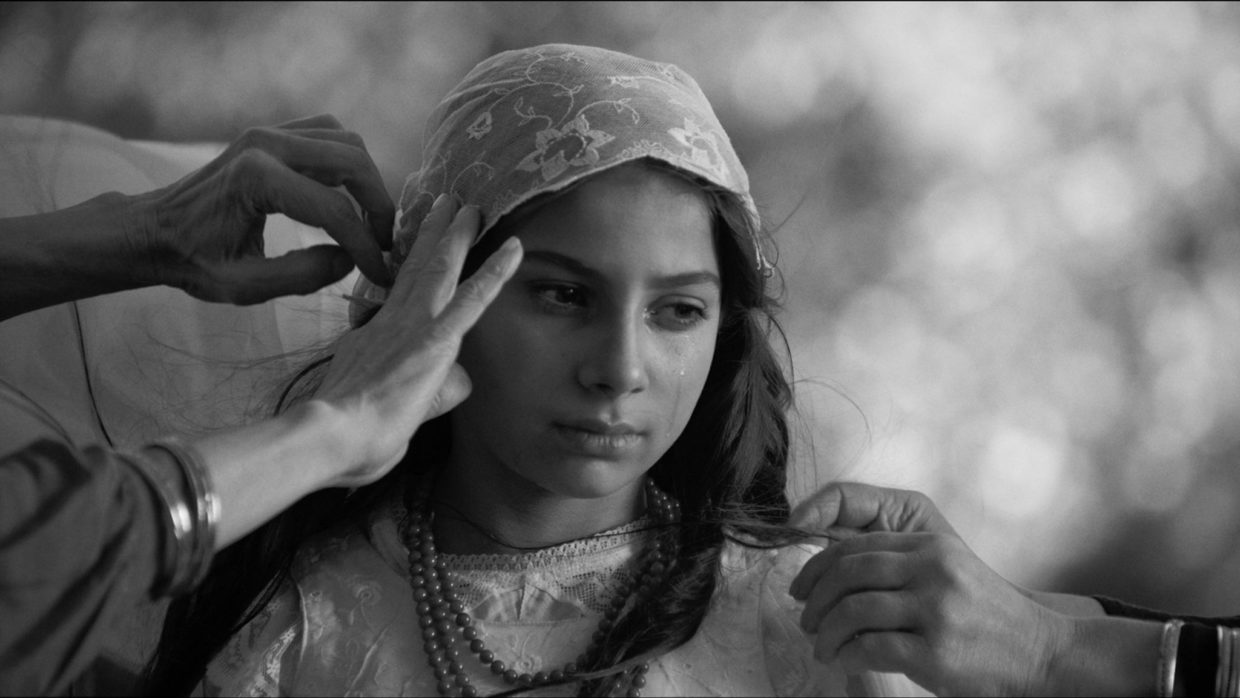 9. Papusza (2014)
The full story—birth to old age—of the life of famous Romani poet Bronisława Wajs, known to her fans as Papusza, and her relationship with Polish writer Jerzy Ficowski, who discovered her. Gorgeous and affecting in black and white.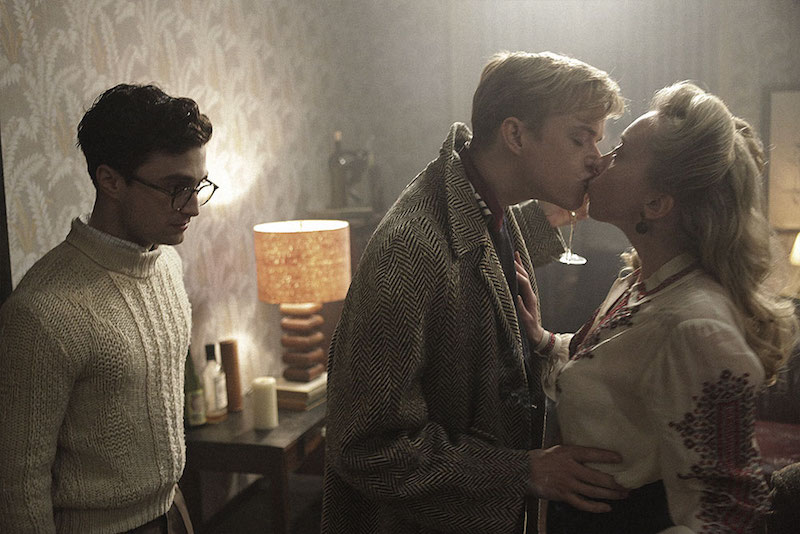 8. Kill Your Darlings (2013)
An Allen Ginsberg biopic-of-sorts that focuses on a very early chapter in his life (and the collective life of the Beats): Lucien Carr's killing of David Kammerer in Riverside Park. In real life, several of the Beats wrote works based on the event; in the movie, it's treated as a sort of inciting incident for Ginsberg's whole career. The magic of cinema at work, I guess? In any event, Daniel Radcliffe is particularly good.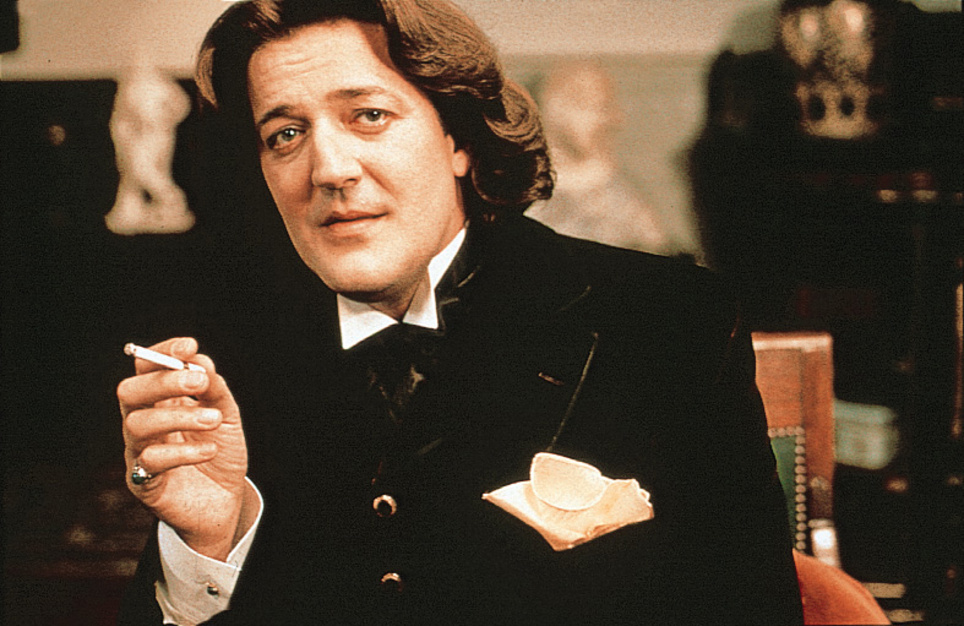 7. Wilde (1998)
Can't beat Stephen Fry as Oscar Wilde. In the New York Times, Janet Maslin called it a "broad but effectively intimate portrait," and cited Fry as looking "uncannily like Wilde and presents an edgy mixture of superciliousness and vulnerability.
Though the film suffers a case of quip-lash thanks to its tireless Wildean witticisms ("It's perfectly monstrous the way people say things behind one's back that are absolutely true"), Fry's warmly sympathetic performance finds the gentleness beneath the wit. He conveys the sense of a man at the mercy of forces he cannot control, not least of them his own brittle genius.
A very young, very luminous Jude Law as Lord Alfred Douglas does not hurt one bit.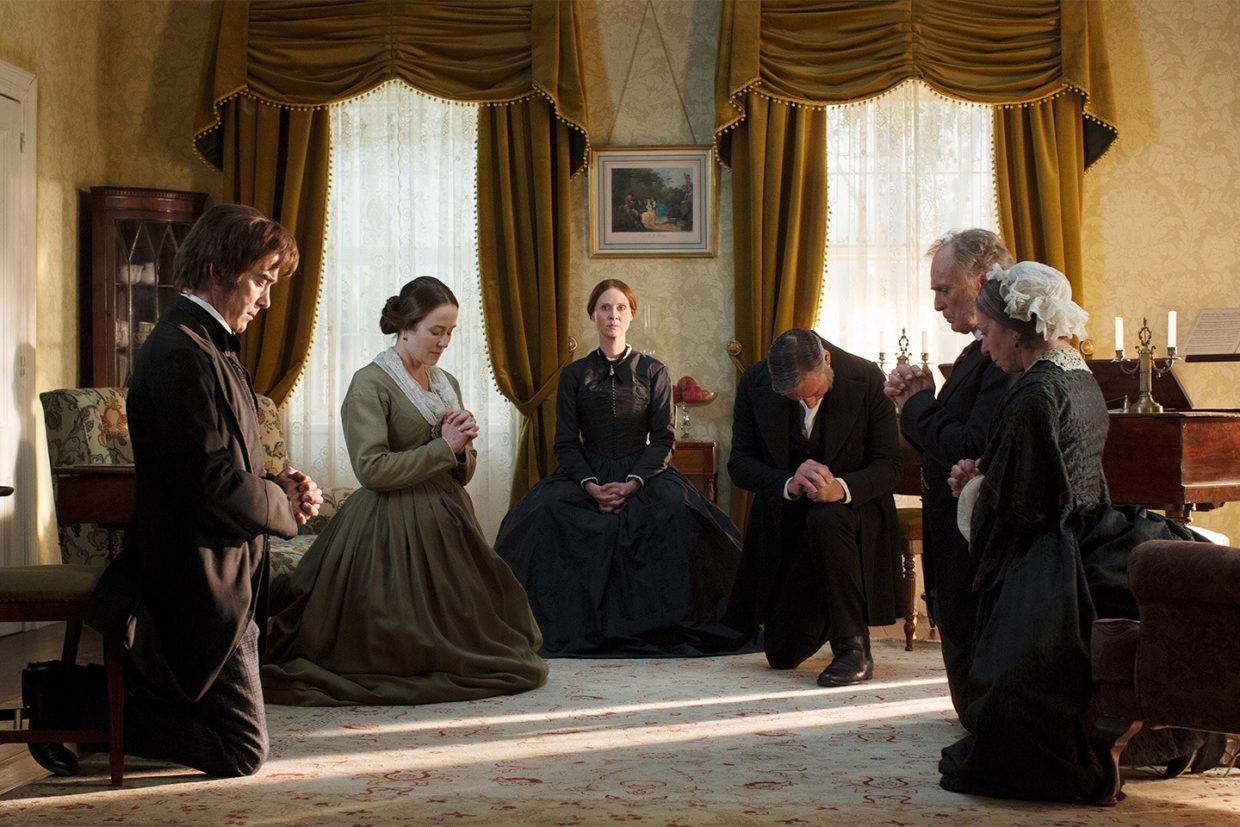 6. A Quiet Passion (2016)
A relatively straightforward but moving biopic of Emily Dickinson starring Cynthia Nixon in the title role. "Every actor in this movie is wonderful," wrote one reviewer. "But Nixon's precision in portraying every particular mood of Emily—for each individual scene calls for absolute specificity—is simply spectacular." The movie, he writes, "admires her for what she was, and what literary posterity made of her. And it invites the viewer to take seriously her mode of thought and of art; not just to take seriously, but to revel, inasmuch as one is able to revel in work that is simultaneously so austere and so rich." This despite the opinion of one Literary Hub staffer, who said: "this movie would have been better if anyone else from Sex and the City had played Emily." Imagine what Samantha would say if she had to wear that outfit.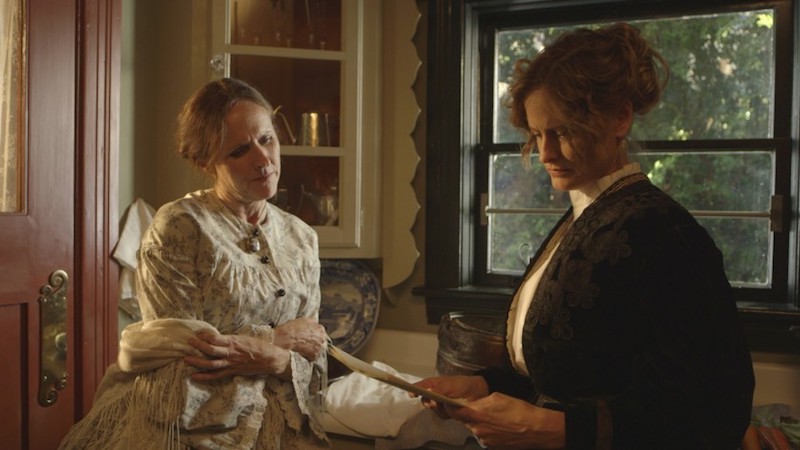 5. Wild Nights With Emily (2019)
The best genre of biopic may be the romantic comedy biopic—especially when applied to Emily Dickinson, whom we so often imagine as this withdrawn, reclusive, sexless person. Here, portrayed by Molly Shannon, she is irreverent, brilliant, and in love. Sure, it's only one version of Dickinson, and we can't know the truth—but director Madeleine Olnek has some data in her corner and serious charm in her style.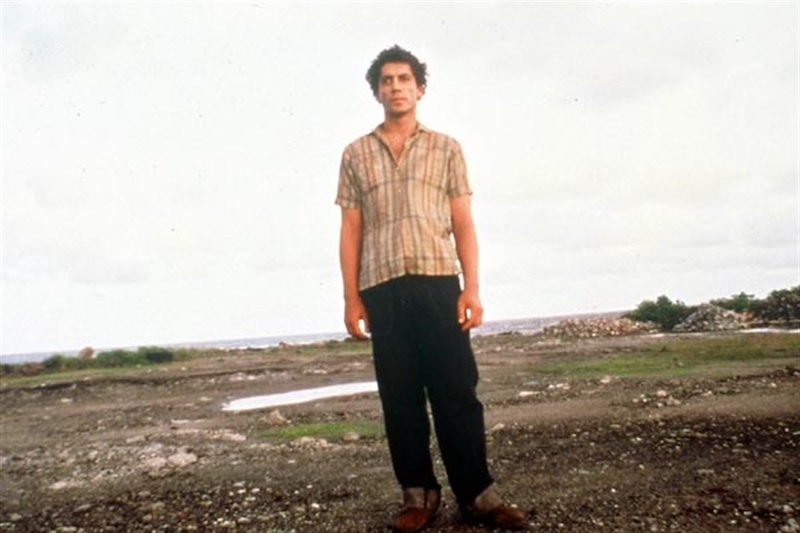 4. Before Night Falls (2000)
Julian Schnabel's Before Night Falls is technically a biopic, despite the fact that most American viewers would not have known the poet Reinaldo Arenas, on whose memoirs (along with Jana Boková's 1990 documentary Havana) the film is based, before seeing it. The cinematography is dreamlike and hypnotic, despite the serious and sometimes upsetting subject matter, and Javier Bardem is absurdly good as Arenas.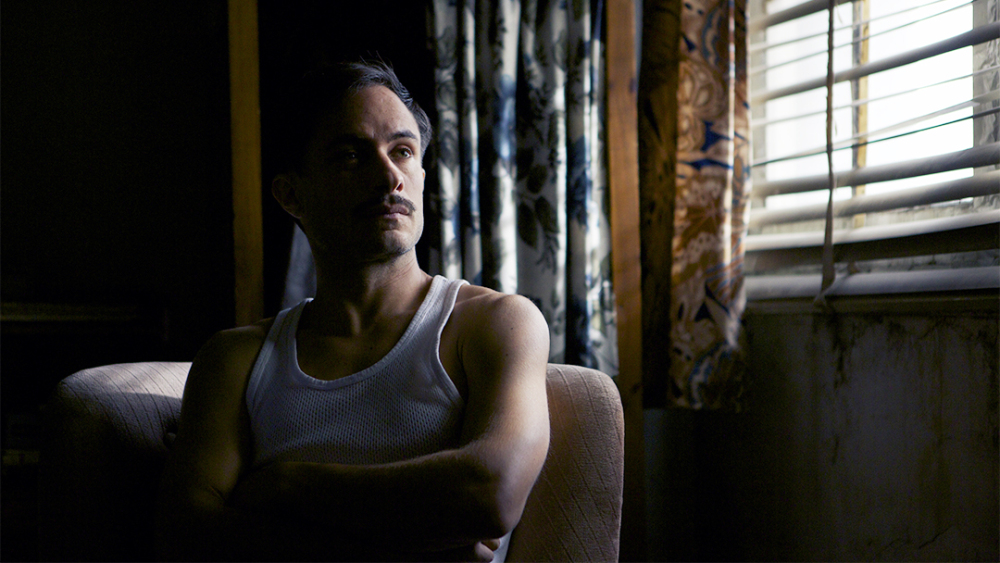 3. Neruda (2016)
Pablo Larraín's glorious "anti-biopic" is a playful, lyrical tribute that plays fast and loose with the facts of Neruda's life, but still captures the essential core of the poet and his world. "For me, cinema is related to the old magicians, the illusionists," Larraín told The Guardian. "I realized it could work as a meta-fictional labyrinth. All these characters—Neruda, Óscar the detective, the narrator who narrates himself into the story—are creating each other because they need each other to tell the story. The film is about storytelling and how we need to tell stories in order to survive life."
2. Il Postino (1995)
Why yes, we have Pablo Neruda again. In truth, it's stretching a little bit to call this a biopic, because it's more about the titular postman than it is about Neruda, with whom he forms a bond, and who, manic pixie dream boy-like, teaches him to cultivate his poetic soul. But Il Postino is such an enchanting classic, a wonderful portrait of Neruda, and an ode to the written word, that I just couldn't leave it out (or put it any lower).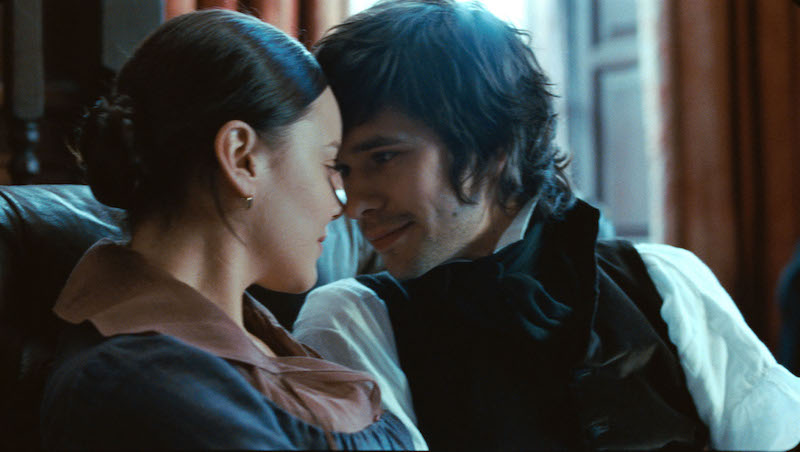 1. Bright Star (2009)
This is the movie that everyone in the office shouted at me when I asked about their favorite literary biopics. To which I replied: obviously. Jane Campion's John Keats biopic ("Bright star, would I were steadfast as thou art. . .") is also a wistful story of doomed love in the most unbearable of scenarios: when the girl you love lives in the same tiny house you do, separated by a wall (and a whole lot of propriety). Visually gorgeous, heart-shaking, and—by some magic—actually poetic.
---