16 Books You Should Read This June
From Memoirs to Graphic Novels, Short Stories, and Autofiction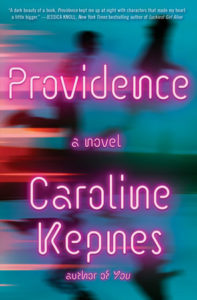 Caroline Kepnes, Providence
(Lenny)
In her first standalone, Kepnes combines the suspense and careful plotting of crime fiction with elements of horror. The novel traces the early friendship of Jon and Chloe, best friends in a small New Hampshire town who feel like kindred spirits, though neither one of them wants to risk their friendship by moving into couples territory. Jon's life becomes a lot more complicated when he discovers he has superhuman powers, ones that could hurt Chloe. What follows is part procedural featuring the distinctive detective Charles "Eggs" DeBenedictus, as a serial killer is loose Providence, where Jon is hiding out. There's also a Lovecraft convention in town which Jon sneaks into as a way of blending into the crowd (many literary in-jokes abound). But most of all, Jon wants to fix himself and get back at Chloe, which makes the book also a poignant love story.
–Lisa Levy, CrimeReads contributing editor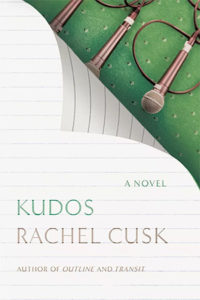 Rachel Cusk, Kudos
(Farrar, Straus and Giroux)
I didn't begin reading Outline, the first book in Rachel Cusk's trilogy of novels centering on a writer named Faye, until the release of Kudos, the final installment, was on the horizon. I don't envy those who were made to wait for each book. Cusk's style—precise and unsentimental—is transfixing and consuming. The novels unfold in a world in which small talk consistently unfurls into self-searching confession and philosophical grandstanding. Kudos finds Faye, remarried, en route to a literary conference in the wake of Brexit. It's both of a piece with its predecessors and, in certain ways, utterly unlike them—that is, it's the perfect conclusion.
–Nathan Goldman, Lit Hub contributor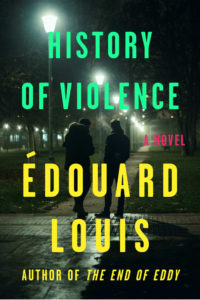 Édouard Louis, History of Violence, trans. Lorin Stein
(Farrar, Straus and Giroux)
In this autobiographical novel, after a sexual liaison turns into a violent rape and near-murder, Édouard Louis discovers his assailant has suffered his own brutalities, and Louis wants to break the cycle of this terrible legacy they've both inherited. The traumatic event mirrors the societal, cultural, and economic attacks on vulnerable populations such as migrants, women, or like Louis, gay and from a poor working-class town. The book investigates and attempts to understand the systemic and structural history of violence such populations have been subjected to while also sympathizing with those perpetrators who've been dispossessed themselves. In a world that usually insists on bifurcated choices like being the punisher or the punished, to endure or dispense, Louis locates a sliver of space in between where another choice exists.
–Kerri Arsenault, Lit Hub contributor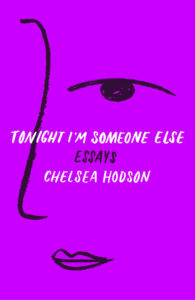 Chelsea Hodson, Tonight I'm Someone Else
(Henry Holt and Co.)
Like Chelsea Hodson's chapbook Pity the Animal (included in this book), this essay collection is shape-shifting, and Hodson's voice has got me under a spell of sorts. I am making my way through it and going from awe to exhilaration to discomfort, and back to awe. The essays feature a game of Russian roulete played with a knife hung from a fan; Grand Theft Auto; "suggar daddies" on the internet; Schopenhauer; and NASA. They are about desire and our bodies, and how we negotiate their myriad commodifications. I love what Sarah Manguso said of them: "These essays are bewitching—despite their discipline and rigor, you can smell the blood."
–Marta Bausells, Lit Hub contributing editor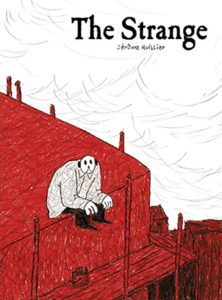 Jérôme Ruillier, The Strange, trans. Helge Dascher
(Drawn & Quarterly)
Ruillier's black, red, and yellow illustrations and his straightforward storytelling convey the persistent unease of the migrant experience. The unnamed narrator in The Strange is undocumented, and though we don't know the war-torn country he's fleeing nor the hostile-toward-immigration one in which he arrives, we feel the frantic beat of his heart at each stage. In The Strange, we experience the manner in which each new interaction for an undocumented immigrant can be a matter of jeopardy. The art throughout this graphic novel is haunting, stressful, and beautiful.
–Nathan Scott McNamara, Lit Hub contributor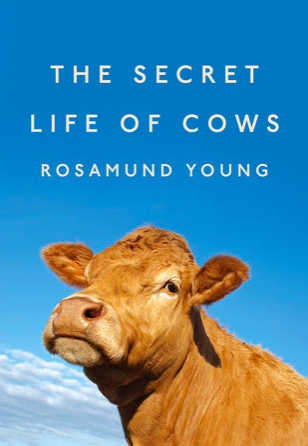 Rosamund Young, The Secret Life of Cows
(Penguin Press)
What I've read of this so far felt like sitting at the kitchen table a half hour before sunrise waiting for the coffee to brew listening to Young recount the various goings on of local cows. It seemed pretty great.
–Jonny Diamond, Lit Hub editor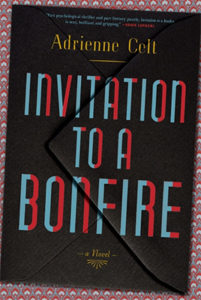 Adrienne Celt, Invitation to a Bonfire
(Bloomsbury)
This novel tells an alternative history of the Nabokovs, disguised as the Orlovs. What remains is Vera's fierce participation in all aspects of "Orlov's" narrative. Celt weaves a fascinating thriller ending with what, at this time of author misalliances, is frighteningly possible. Vera says about being remembered: "History's unkind that way. Once your life leaves your hands you become—mutable. Susceptible, I suppose you might say, to anyone with an axe to grind or a tale to tell." Prophetic? Cynical? The story is beautifully told with enough absolutely stunning sentences to enthrall the reader. If you love, as I do, tales based on the lives of actual artists, then this story is for you.
–Lucy Kogler, Lit Hub columnist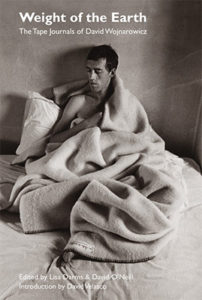 The Weight of the Earth: The Tape Journals of David Wojnarowicz, ed. Lisa Darms and David O'Neill
(Semiotext(e))
There's a small and enviable group of visual artists whose work with the written word is every bit as impressive as their more well-known artistic expression. That's certainly the case with David Wojnarowicz, whose vital and impassioned works blended the personal and political to a stunning extent. The Weight of the Earth is taken from Wojnarowicz's tape journals, particularly those that he kept near the end of his life. With a major retrospective of Wojnarowicz's artwork opening at the Whitney next month, and given that many of his concerns about art, society, and governmental inaction remain all too relevant today, the time is right to experience his work—and The Weight of the Earth is a particularly direct way to do so.
–Tobias Carroll, Lit Hub contributor
Article continues after advertisement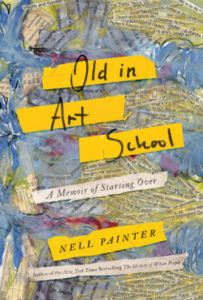 Nell Painter, Old in Art School
(Counterpoint Press)
When I studied art in college, there was a crew of guys known as the "art bros." Their work was hit or miss, but always presented as if they were at the forefront of the next art movement. I'm guessing Nell Painter encountered a very similar white-male-artist archetype when she began studying art at Rutgers University at age 64. She continued on to earn an MFA at Rhode Island School of design, where she was not only the oldest, but the only black student in her class. Having just retired from teaching history at Princeton and authoring several books on race and identity, Painter is well-equipped to dissect the various forms of discrimination she faces in these programs. And she does it all with a sense of humor, honoring, above all else, creativity, and openness.
–Alicia Kroell, Lit Hub editorial fellow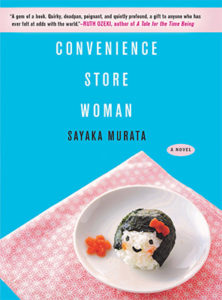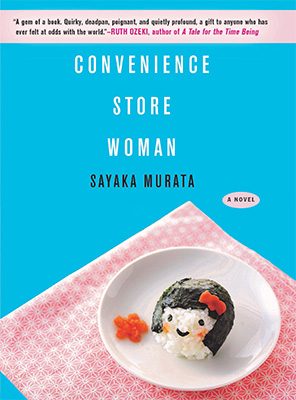 Sayaka Murata, Convenience Store Woman, trans. Ginny Tapley Takemori
(Grove Atlantic)
Sometimes real life and its routines are enough. If you tilt them just so, they might even unfold and reveal a world of mystery. This magical little book performs this neat accordion track in sentences so clean and crisp it's like they were laminated and placed before you, one at a time, in a well-windex'd cooler. And thus Sayaka Murata has written the 7-11 Madame Bovary. The author has spent nearly the last 20 years herself working at a corner shop in Tokyo, for some of that waking at an ungodly hour, writing, then going to work the early morning shift, selling cigarettes and coffee and cold medicine to Tokyo residents. You would think that kind of schedule would produce drudgery, or even twilit ghoulishness. No, this is a love story. Only the love affair here is between a woman and the convenience store in which she works.
–John Freeman, Lit Hub executive editor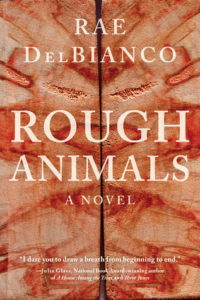 Rae DelBianco, Rough Animals
(Arcade Publishing)
As a long-time lover of dark contemporary westerns, I'm pretty damn excited about Rae DelBianco's debut novel, Rough Animals—the story of a pair of recently-orphaned twins, Wyatt and Lucy Smith, living a hard-bitten existence on a cattle ranch in Utah. When a shootout with a feral teenage girl results in the death of four of the Smiths' cattle, Wyatt takes off in pursuit through the nightmarish desert wilderness. DelBianco's writing has been compared to that of Cormac McCarthy, Jim Harrison, and Denis Johnson, and a recent Publishers Weekly review called the book " . . . a viscerally evoked fever dream, a bleakly realized odyssey through an American west populated by survivors and failed dreamers," which shot the book to the top of my Summer Reading pile.
–Dan Sheehan, Book Marks editor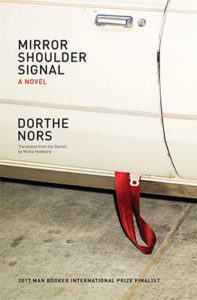 Dorthe Nors, Mirror, Shoulder, Signal
(Graywolf)
I've been hooked on Dorthe Nors ever since her short story collection, Karate Chop, was shared with the English-speaking world four years ago, so I am particularly stoked to read her new novel, Mirror, Shoulder, Signal, about a middle-aged translator, driving lessons, and vertigo. Dorthe Nors' work, beautifully translated from the Danish, tends to explore fascinating, wholly singular women. Her short stories pack a punch, so I can't wait to find out what she can do with a novel.
–Katie Yee, Book Marks assistant editor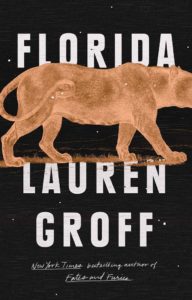 Lauren Groff, Florida
(Riverhead)

Like pretty much everyone else, I'm looking forward to finishing Lauren Groff's new story collection, Florida, this month. The stories I've read from it so far have been weird and stormy and wonderful, and Groff's writing style—which always seems like a dam on the verge of bursting—never fails to charm me. Her recent By the Book isn't too bad either.
–Emily Temple, Lit Hub senior editor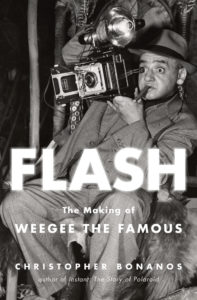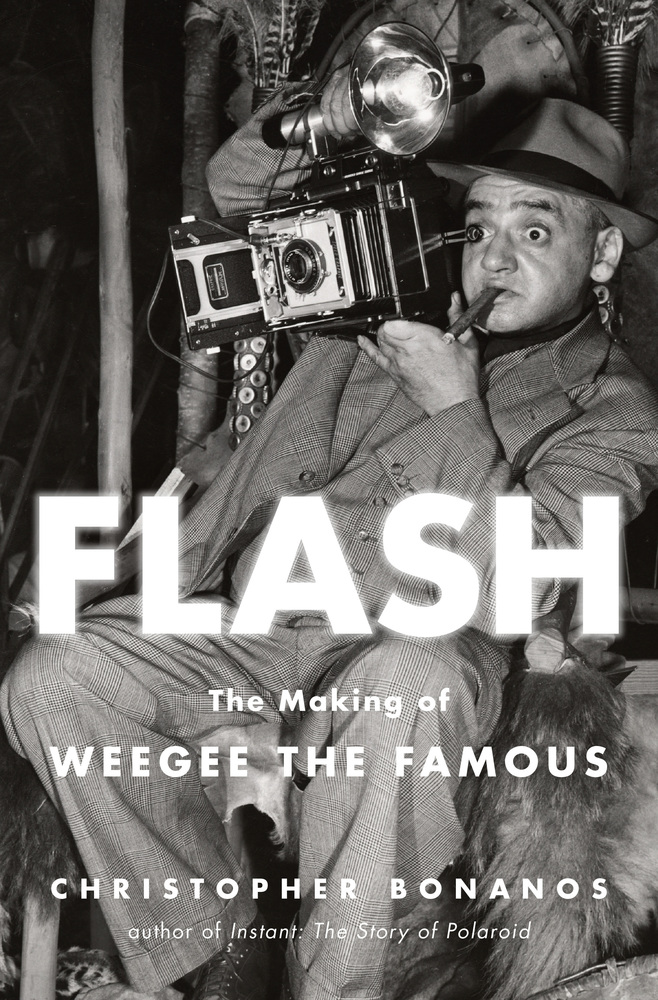 Christopher Bonanos, Flash: The Making of Weegee the Famous
(Henry Holt and Co.)
I've been fascinated by Weegee—real name Arthur Fellig—since attending the International Center of Photography's 2012 exhibition of his work, "Murder is My Business." Known mostly for the inventive, tabloid-journalism style photos he took primarily of crime scenes and their aftermath in the 1930s and 40s, Weegee worked both quickly and nocturnally, allegedly developing photos out of a miniature darkroom in the trunk of his car. He was also a relentless self-mythologizer: Weegee was a nickname of his own making, for his "psychic" ability to arrive at a crime scene at the same time as the cops. I'm looking forward to learning more about the man behind the legend, especially after New York Times critic Jennifer Szalai raved that "Christopher Bonanos has finally supplied us with the biography Weegee deserves."
–Jess Bergman, Lit Hub features editor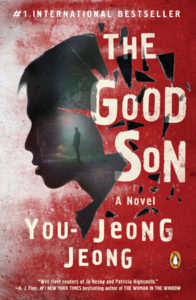 You-Jeong Jeong, The Good Son
(Penguin Books)
There are almost too many great crime books coming out in June to pick one, but You-Jeong Jeong's uber-creepy psychological thriller The Good Son is at the top of my list for the month and quite possibly for the year. When a young man wakes up covered in blood and finds his mother has been murdered, he must investigate the blank spaces in his own memories to uncover what happened. What emerges is a chilling portrait of psychopath, and a beautifully evocative tale of wealth and isolation in modern South Korean life. You-Jeong Jeong has been called the Stephen King of South Korea, although I'd prefer to compare her to Lionel Shriver, Dorothy B. Hughes, or Patricia Highsmith.
–Molly Odintz, CrimeReads editor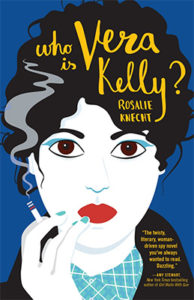 Rosalie Knecht, Who Is Vera Kelly?
(Tin House)
People who know me know that two of my, say, top five interests are midcentury double identity stories and underground Latin American political/intellectual scenes. As it happens, those are the driving forces behind Rosalie Knecht's new novel, Who Is Vera Kelly?, a strange and innovative take on the spy novel, one that's noir and full of ambiguities, doubles, and double-crosses. This has everything you'd want from espionage fiction, but there's also something strange and subversive going on. Knecht has a livewire intellect and I hope she sticks with spy fiction of some kind of another, because this is just the kind of jolt the genre (my beloved genre) needs now and again.
–Dwyer Murphy, CrimeReads editor
---