15 Works of Contemporary Literature by and About Refugees
Stories and Voices We Need Now and Always
This weekend, Donald Trump signed an executive order that temporarily closed America's borders to entry for citizens from seven (predominantly Muslim) countries, and indefinitely closed them to Syrian refugees. Notably absent from the list of banned Muslim countries, of course are those where Trump has business ties—despite the fact that those unbanned countries are where the majority of terrorist activity against the United States has come from. This is only to say that whatever excuse he's making about terrorism is patently bullshit.
The administration would like us to believe that refugees are nothing more than potential terrorists, but here's what they really are: people in distress, in danger, under persecution, who need our help. Not for nothing, there are quite a number of great writers who were themselves refugees at one time or another—Vladimir Nabokov was a refugee, and so was Victor Hugo, and so was Bertolt Brecht, not to mention, oh, Albert Einstein—as well as leading lights in other fields (particularly science—as WIRED puts it, this "isn't just inhumane—it'll make America dumber"), but most importantly, they are people. To remind us all of the humanity of these refugees, and perhaps shed a little light on their experience, below are a few recommendations for great works of literature either written by refugees, or about the refugee experience, or both—not, of course, an exhaustive list by any means, but just something to get you started.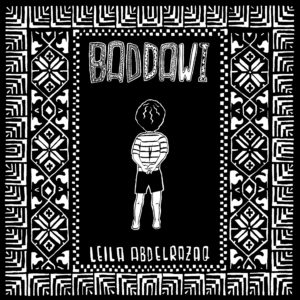 Leila Abdelrazaq, Baddawi
In the vein of Maus and Persepolis, this is a personal, political graphic novel (that began as a webcomic!) based on the stories Abdelrazaq's father told her about growing up in a Palestinian refugee camp in Lebanon and incorporating Palestinian iconography and art. A striking coming-of-age story.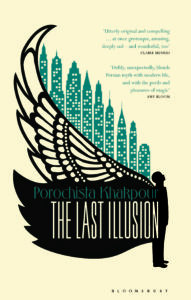 Porochista Khakpour, The Last Illusion
An Iranian refugee and now-US citizen, Khakpour wrote a wonderful piece for CNN just yesterday in which she compares her feelings about the recent orders to the thoughts she had after 9/11: "What is going to happen to this country, what will they do to my other country? You can be a refugee once, I've always thought, but how to be one twice?" Her wonderful novel The Last Illusion tells the story of another kind of refugee: an Iranian boy raised as a bird (read: in a birdcage, eating bugs) who is adopted by an American psychologist and brought to New York to try to become a man (and maybe learn how to fly, after all this time).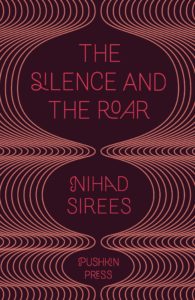 Nihad Sirees, The Silence and the Roar
The prolific Aleppo-born novelist Nihad Sirees left Syria in 2012 under personal and political pressure from the Syrian government, who viewed him as a threat. In this horrifyingly prescient, distinctly Orwellian novel, a Syrian writer is silenced for refusing to contribute to a system of propaganda in service to the unnamed dictator of an unnamed country—but he can't be silenced entirely. The novel is banned in Syria.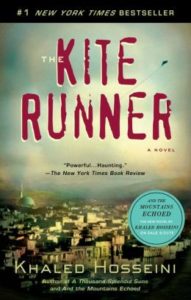 Khaled Hosseini, The Kite Runner
Khaled Hosseini came to the United States with his family in 1980, seeking asylum during the Soviet–Afghan War. The protagonist of his mega-bestselling first novel follows a similar path, growing up in Kabul before escaping to Pakistan and then California during the war before going back to rescue his best friend's son from an orphanage. Hosseini is now a goodwill envoy to UNHCR, the United Nations Refugee Agency, and has written eloquently about the Syrian refugee crisis.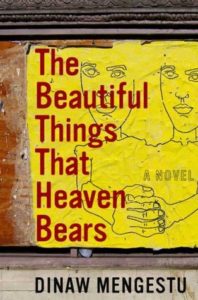 Dinaw Mengestu, The Beautiful Things That Heaven Bears
Mengestu's father escaped from the regime of Mengistu Haile Mariam and his Red Terror in 1978, first to Italy, and then to New York, where he was eventually joined by his family (Dinaw was two). In his much-acclaimed debut novel, an Ethiopian refugee who now runs a grocery store in Washington DC tackles his own relationship to America and his identity as part of the African diaspora as well as his unease with the gentrification of his neighborhood. In 2012, Mengestu was awarded a MacArthur Genius Grant.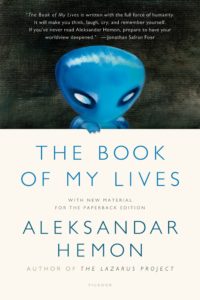 Aleksandar Hemon, The Book of My Lives
Hemon was born in Sarajevo. In 1992, he was visiting Chicago when his homeland came under siege, and he has been stranded here ever since, a tourist-turned-refugee. In an interview about his 2015 novel The Making of Zombie Wars, he talks about zombies as a metaphor for oft-dehumanized immigrants: "It is appalling in so many ways; these people are refugees and they're being shut out. There are so many instances in history where Europe, and other countries too, shut their doors to refugees, somehow hoping that they would die or vanish. The saddest thing is that the tragedy of people having to risk their lives, and losing their lives crossing the sea or half of Europe, is seen as a desire to steal from us what we have, this wonderful privilege of living in a democracy and having a stable life. And that we must protect it from them, and the only danger for us is their coming—it's another variation of the zombie fantasy." But actually, I'd like to recommend his luminous essay collection The Book of My Lives, which will allow for no dehumanization whatsoever—it's one of the most human books I've ever read.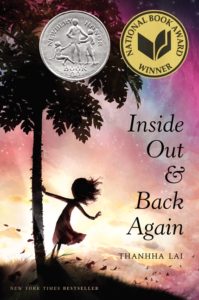 Thanhha Lai, Inside Out and Back Again
This wonderful novel-in-verse—which won, among other things, the 2011 National Book Award for Young People's Literature—is based on the author's experiences as a refugee in Alabama after fleeing the Fall of Saigon: at first speaking no English, and then struggling to find happiness in a new world.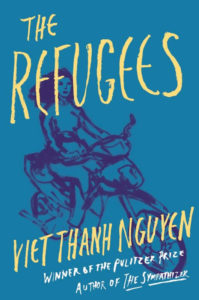 Viet Thanh Nguyen, The Refugees
Viet Thanh Nguyen was born in Vietnam and came to America as a refugee in 1975, landing first in a refugee camp in Fort Indiantown Gap, Pennsylvania and eventually moving to San Jose. His 2015 novel The Sympathizer won a slew of awards, including the Pulitzer—maybe you've heard of it. His new book is a sharp collection of stories focused largely on the lives of Vietnamese exiles in California, and will absolutely live up to the hype.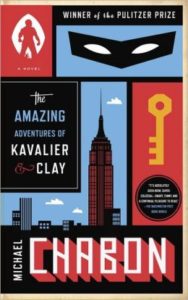 Michael Chabon, The Amazing Adventures of Kavalier & Clay
Michael Chabon is no refugee, of course, but Joe Kavalier is, and his story was to me the most compelling and memorable part of this popular novel. Joe lands in New York City as a 19-year-old Jewish refugee from Nazi-occupied Prague, and he spends the entirety of the book trying to get his family—in particular his little brother—to safety in America.
Ismail Kadare, The Palace of Dreams
Another parable about a dictatorship that was banned by its country of origin, written by an author author who wound up seeking asylum elsewhere—go figure. Nobel Prize contender (and inaugural Man Booker International Prize winner) Kadare's The Palace of Dreams is set in 19th-century Albania, in the eponymous Palace of Dreams, whose workers are charged with sifting through the dreams of the country's citizens to analyze and use as political fodder. While Kadare did claim political asylum from Albania in 1990, he was apparently later invited to become Albania's president.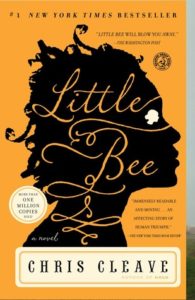 Chris Cleave, Little Bee
This popular novel tells the story of a young Nigerian refugee and the English woman whose life she changes when she shows up after two years behind razor wire in a detention center—and after their first horrific meeting on an African beach. There's a lot of horror in this book, yes, but there's a lot of goodness, too.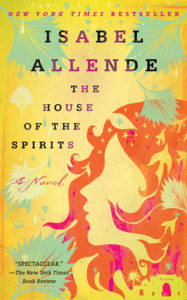 Isabel Allende, The House of the Spirits
Already a contemporary classic, Allende's magical first novel is a sweeping, delightful epic that follows three generations of the Trueba family. Allende's father was the first cousin of Salvador Allende, the Chilean president overthrown by Pinochet. After she and her family began receiving death threats, she fled to Venezuela. It was there that, some years later, she learned her grandfather was dying; because she could not go to him, she wrote him a long letter that eventually became this novel.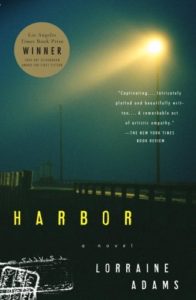 Lorraine Adams, Harbor
Adams was a staff writer for The Washington Post and has a Pulitzer Prize for investigative reporting. Her first novel is the story of Algerian refugee Aziz Arkoun, who finally arrives in Boston in 1999 after three attempts and 52 days in a tanker. But the life he finds—constant suspicion, hardship, and ambiguity—is not so much better than the one he left. And once he and his friends become suspects, it only gets worse. Worth reading for the pre-9/11 take on terrorist fears in America.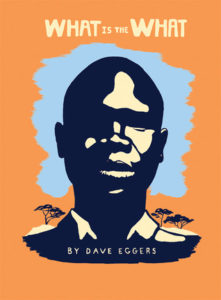 Dave Eggers, What is the What
This one blurs the line between fiction and non-fiction—based on the life and true story of Sudanese refugee Valentino Achak Deng, who walked thousands of miles to escape the violence always surging in his wake, who found struggle and squalor in refugee camps and who eventually came to the US as part of the Lost Boys of Sudan program—only, of course, to find that his problems weren't over. The novel was a bestseller and a finalist for the National Book Award.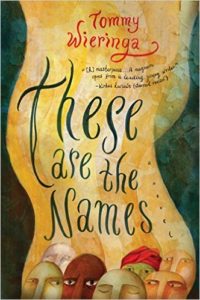 Tommy Wieringa, These Are the Names
In this novel by one of Holland's most beloved writers, a group of refugees—ragged, starving, their numbers winnowing by the day—walks across the Eurasian steppe, towards what they hope is safety. Far away (but getting closer) is a policeman named Pontus Beg, on his own internal journey. The two paths will meet, of course, raising questions about identity, exile, and that tenuous place we call home.
---