15 Essential Colombian Novels You Should Read
Recommendations from Juan Cardenas and Margarita García Robayo, on the Eve of Hay Festival Cartagena
Fifteen years ago Hay Festival organizers were so desperate to book Gabriel Garcia Marquez that when he said he wouldn't travel to them they decided to take their event to him. And so, Hay Festival Cartagena was born. To date, more than half a million book lovers have attended its sessions featuring 1,685 writers. Ahead of the 15th edition this weekend, two of Colombia's contemporary literary stars—Juan Cardenas and Margarita García Robayo—share 15 essential Colombian novels to enjoy if you can't make the trip.
*
Juan Cardenas: Las estrellas son negras (Dark Stars), by Arnoldo Palacios (1948). Although it's considered a secret classic of Colombian literature, Palacio's novel hasn't received the critical and popular attention it deserves. A nightmarish story about hunger, despair and racial exclusion, it's an allegory of defeat and the existential void.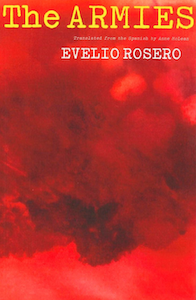 Margarita García Robayo: The Armies (2006 / US: New Directions, 2009, trans. Anne McLean) by Evelio Rosero is the crudest and most moving novel about the endemic violence in our country. You can read it 15 times in a row (because it is short, contained and powerful, which I adore) and it always finds new ways to touch the reader.
JC: The Vortex, by José Eustacio Rivera (1924). In my opinion, the most important novel ever published in Colombia. It begins as a romantic story about two lovers fleeing from Bogota's rigid social codes and eventually becomes a travel into the heart of darkness as the characters discover the sinister economy of the rubber industry in the Amazon jungle. Mind-blowing, eccentric, linguistically challenging and tremendously pertinent in these times of greed-fueled catastrophe.
Article continues after advertisement
MGR: That which has no name (2013) by Piedad Bonnett has an infinite crudeness and tenderness and, above all, it shows the sensitivity and intelligence of the author. It has the simplicity of the most beautiful and honest poetry, without any of the pretensions.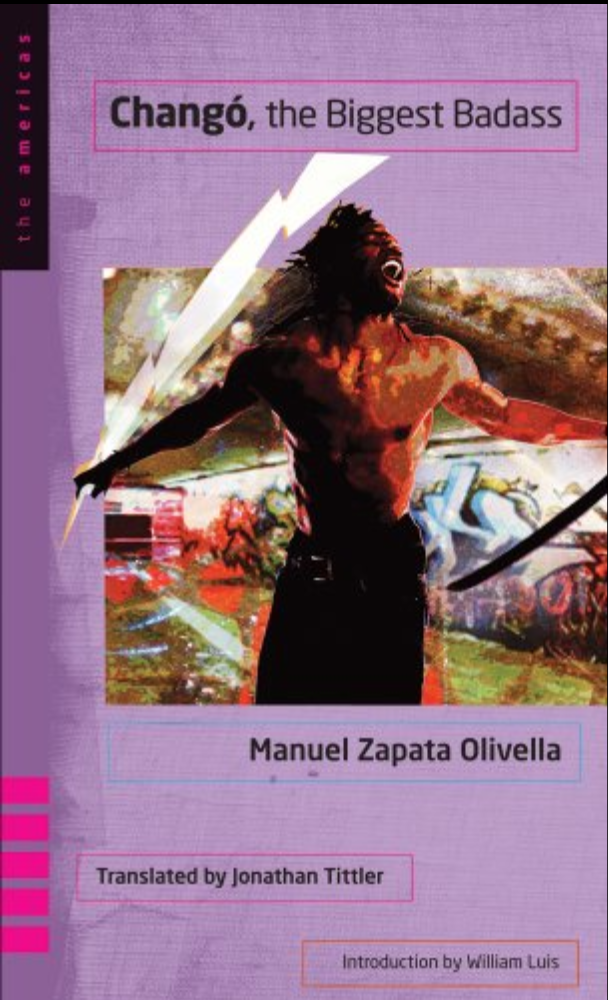 JC: Changó, the Biggest Badass (Texas Tech University Press, 2010, trans. Jonathan Tittler), by Manuel Zapata Olivella. A massive saga on the African diaspora in the Americas. A masterpiece.
MGR: One hundred years of solitude (1967 / US: Harper and Row, 1970) by Gabriel García Márquez built and introduced the most powerful and enduring imaginary of the Latin American universe in the world.
JC: Los días azules (Blue Days), by Fernando Vallejo (1985). A long time before he became Colombia's grumpy old clown, Vallejo was a masterful writer, a Latin American cousin of Thomas Bernhard. This novel is a good example. An evocative story about childhood, memory, fury and desire.
MGR: En diciembre llegan las brisas (1987) by Marvel Moreno. Moreno is a great prose writer with a very sophisticated sense of humor. She creates the best portraits of Colombian Caribbean society, which translates into the most obstinate sexism in the continent. She was a woman ahead of her time, a free woman in many ways, especially the literary one.
JC: Catalina, by Elisa Mujica (1963). Mujica's recent rediscovery by both readers and critics has played an important role in changing Colombia's literary canon—traditionally dominated by male mestizo authors. Catalina is Mujica's most accomplished work, a sophisticated, intense novel, praiseworthy from any point of view.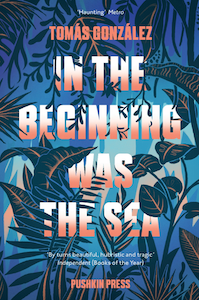 MGR: In the beginning was the sea (1983 / UK: Pushkin Press, 2015, trans. Frank Wynne), or any other novel by Tomás González. To me, he is the greatest Colombian writer and the world deserves to know him.
JC: And some more contemporary titles I love: The Children (Maclehose Press, UK, 2017), by Carolina Sanín: a tender horror story about the uncanny relationship between a lonely woman and a stranded kid. Primera persona, by Margarita García Robayo (2018): clever and subtle, it makes the autofiction genre implode; it feels like seeing a "familiar mystery" through a microscope. Un beso de Dick (A Kiss from Dick), by Fernando Molano (1992): a novel about the discovery of love—youthful same-sex love and love as an intimate revolutionary force in a context of social discontent.
MGR: For more contemporary authors, I wouldn't necessarily suggest only novels, but I would like to highlight the work of Carolina Sanin, more particularly We Are Abysmal Lights (2018), a brilliant essay collection showing her overwhelming intelligence; Pilar Quintana and her novel The Bitch (2018 / US: World Editions, 2020), which is simply perfect; Giuseppe Caputo, An Orphan World (2017 / Charco Press, 2019), because it is a rare gem in the national literary universe, he writes from a place of marginality and dissent, and always with excellence; Juan Cárdenas' The Strata (2013), because he portrays wonderfully the Colombian and perhaps Latin American cancer, which is inequality; and Melba Escobar's Duermevela (2010), because it is an honest novel full of expectations about what follows the void.
_________________________________
Juan Cárdenas is a Colombian art critic, curator, translator and author of the novels Zumbido (451 Editores, 2010/ Periférica, 2017), Los estratos (Periférica, 2013), Ornamento (Periférica, 2015), Tú y yo, una novelita rusa (Cajón de sastre, 2016) and El diablo de las provincias (Periférica, 2017), and the short story collection Carreras delictivas (451 Editores, 2008). 
Margarita García Robayo is the author of three novels, a book of autobiographical essays and several collections of short stories, including Cosas peores (Worse Things), which obtained the prestigious Casa de las Américas Prize in 2014.
Both appear at Hay Festival Cartagena 2020, which takes place 30 January-2 February. Explore the program at hayfestival.com/cartagena/.
---