15 Books You Should Read This March
Hard Reporting, Memoirs of Belief, New Clarice Lispector, and More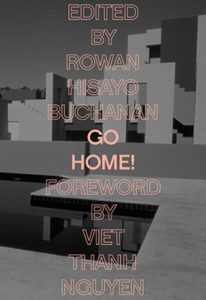 Go Home!, ed. Rowan Hisayo Buchanan
(The Feminist Press)
"Where is it that Japanese-Chinese-Scottish-English-American people come from?" Rowan Hisayo Buchanan wonders after being yelled at by a stranger in the forward to Go Home!, her new anthology from the Feminist Press & Asian American Writers' Workshop. It's star-studded with writers I already loved, like T. Kira Madden and Alice Sola Kim, and those I can newly admire, like Sharlene Teo and Chaya Babu. This collection of Asian American voices feels revolutionary for all the iterations of "home" it shows through fiction, poetry, and memoir, sure to provoke a full range of emotions to swoon and clutch in my chest, and to create a whole new list of writers to follow—for me, and anyone who doesn't know just how many different versions of us exist in the Asian diaspora.
–Kyle Lucia Wu, Lit Hub contributor
Aminatta Forna, Happiness
(Grove Atlantic)
Happiness is Aminatta Forna's fourth novel, and her experience shows: a lesser writer would have made a hash out of this quietly stunning material. How do you tell the story of a white Anglo wildlife biologist and Ghanaian psychiatrist when their paths cross in London? Forna, of Scottish and Sierra Leonean descent, wrote a stunning memoir in 2002, The Devil That Danced on Water: A Daughter's Quest, in which she sought to clear her father Dr. Mohamed Forna's name after their country's bloody string of coups and violence in the 1990s. For that book she had to conduct difficult and detail-driven interviews, and the patience and attention she developed from them show as Jean Turane and Attila Asare negotiate, over just ten days, a relationship that is no less real for its brevity. Who decides, in a world full of human and animal drama, what is "normal?" Who decides what happiness is? All this and foxes, too—I hope you'll pick this one up in March.
–Bethanne Patrick, Lit Hub contributing editor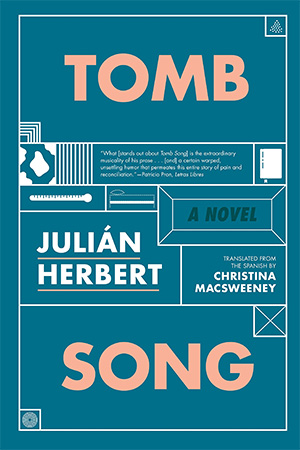 Julián Herbert, Tomb Song, trans. Christina MacSweeney
(Graywolf)
Julián Herbert's Tomb Song—his first work to appear in English, thanks to the efforts of the remarkably talented translator Christina MacSweeney—overflows with suggestive epigraphs. My favorite is this, from Oscar Wilde's letters: "I am simply a self-conscious nerve in pain." This line, which Herbert integrates into his own text like a perfectly sampled song, crystallizes the artistic project of Tomb Song. The novel threads together removed self-consciousness and immersive emotionality. From his dying mother's bedside, the protagonist—also named Julián Herbert—unfurls a moving remembrance of her life that doubles as a meditation on art, intimacy, and revolution. The result is raw, heady, and wonderful.
–Nathan Goldman, Lit Hub contributor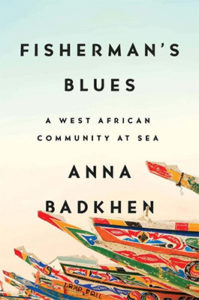 Anna Badkhen, Fisherman's Blues: A West African Community at Sea
(Riverhead)
Anna Badkhen's in-depth, on-the-ground reportage about Senegalese fishermen in the port of Jaol is a intimate, urgent, and compassionate narrative about how human and natural landscapes are being interrupted by the Anthropocene. Badkhen's narrative, thankfully, is not didactic—but it is instructive. We see firsthand how oceans are decimated by oil exploration, climate change, pirates, pollution, acidification, and overfishing and how the people and communities who depend on the ocean change and adapt as they push away garbage washing in with the tide. It's no secret the world has been parsed out between the haves and the have nots, where uneven globalization has excluded the majority of humanity, but in Fisherman's Blues, but as we learn some riches escape this dichotomy, those same riches that are being plundered and abused.
–Kerri Arsenault, Lit Hub contributor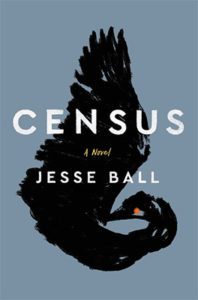 Jesse Ball, Census
(Ecco)
In a world beset by untrustworthy government leaders, a book about a mysterious government bureau keeping track of a nation's population feels both terrifying and completely within the realm of possibility. And that's exactly what I felt when reading Jesse Ball's strange and wonderful new novel Census, which follows a dying man's cross-country trip as a census taker to find someone to care for his grown, disabled son. A melancholy and grief-filled book, Census also serves a healthy helping of compassion. I highly recommend it for fans of Paul Auster and Samantha Hunt.
–Amy Brady, Lit Hub contributor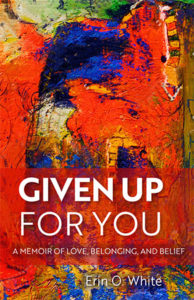 Erin O. White, Given Up For You: A Memoir of Love, Belonging, and Belief
(University of Wisconsin Press)
Early in White's memoir, she is attracted to the Catholic Church: "I had fallen into belief . . . I read the books of Thomas Merton on the subway; I worried a strand of rosary beads each morning before I left for work, reciting the prayers from an index card until I committed them to memory. I was both a stranger and my truest self in those days"—the same days she was falling in love with a woman. White's excellent, often heartbreaking memoir is about how faith and desire intersect—and when an impassible distance remains between them.
–Nick Ripatrazone, Lit Hub contributor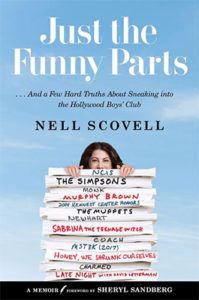 Nell Scovell, Just the Funny Parts
(Dey Street Press)
Nell Scovell's memoir, Just the Funny Parts . . . And a Few Hard Truths About Sneaking Into the Hollywood Boys' Club could not be more timely. Scovell, who created Sabrina, the Teenage Witch, wrote a kickass episode of the Simpsons, and was for a long time the only woman on David Letterman's writing staff tells all about how it feels to be the only woman in the writer's room. But Scovell, who also co-wrote Lean In with Sheryl Sandberg (and jokes for Barack Obama!), has a political agenda as well. She argues passionately for diversity in both writer's rooms and in the film and television industry itself. Long before #MeToo or #TimesUp, Scovell was advocating for women to infiltrate the power structure of Hollywood. Her book, though, is never less than thoroughly entertaining—along with her righteous agenda, Scovell does indeed provide the funny parts, which we need in order to make her polemic a little more palatable.
–Lisa Levy, Lit Hub contributing editor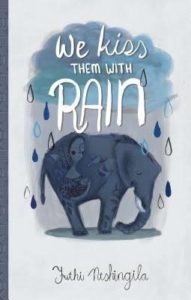 Futhi Ntshingila, We Kiss Them With Rain
(Catalyst Press)
Catalyst Press, founded in 2017, publishes stories from the margins. We Kiss Them With Rain is listed as an adult novel but will crossover to Young Adult fiction quite easily. It is dedicated "To children living on the fringes of society whose dilemmas are colossal. Your voices matter." The story takes place in South Africa—a place where the AIDS epidemic among women and girls is still rising. Reading the story of Mvelo, a 14-year-old girl whose life is impacted by many twists of fate, hardship, love, and an incredible community of supporters—and whose tragic journey resolves in the most wonderful of ways—brings back a history of a still raging epidemic that has seemed to disappear from the media's attention in this country.
–Lucy Kogler, Lit Hub columnist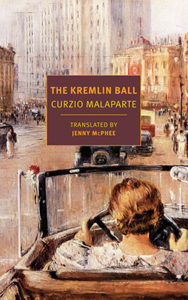 Curzio Malaparte, The Kremlin Ball, trans. Jenny McPhee
(NYRB)
The Kremlin Ball is a gossipy tell-all about the Soviet Elite in 1920s Moscow. The wealth of Stalin's Court and the failure of communism exist side by side. Visible on faces in the street are the years of civil war, hunger, epidemics, and "the first glimmer of fear that the Pyatiletka and the triumph of communism promised the Russian population could cause terrible suffering." This compact novel is juicy with scandals, lust, and Moscow landscapes, and it's lucidly rendered by translator Jenny McPhee.
–Nathan Scott McNamara, Lit Hub contributor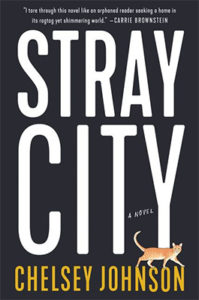 Chelsey Johnson, Stray City
(Custom House)
For her debut novel, Chelsey Johnson sets her characters in a '90s version of Portland that she knew and loved: a city where punks lived in rundown houses, frequented dingy karaoke bars, and kept up on politics by reading alt weeklies and zines. Most importantly, it was a refuge for misfits. After coming out to her Catholic-Midwestern family, Andrea Morales moves to Portland, finding a new home in the city's insular lesbian community. But when she hooks up with a man on a drunken night, her chosen family proves to be as judging and moralistic as the one she was born into. Stray City is a charming exploration of identity, and a wonderful homage to Portland's scrappy, punk past.
–Alicia Kroell, Lit Hub editorial fellow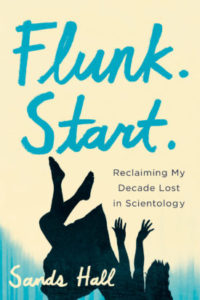 Sands Hall, Flunk. Start.: Reclaiming My Decade Lost in Scientology
(Counterpoint)
Flunk. Start. is an intriguing, beautifully written memoir by Sands Hall, a writer, singer/songwriter and actress raised in California in the literary world. Her father Oakley Hall was a novelist, founder of the UC Irvine writing program and co-founder of the Community of Writers at Squaw Valley. With his wife Barbara, he was at the center of an ever-changing artistic scene. Her brother Oakley Hall III was a rising star with his own theater group performing summers in Lexington, NY in the Catskills, when he sustained a life-changing brain injury. Hall had a part in a soap opera shooting in New York at the time of her brother's accident. " . . . when he fell and damaged his brain, and I lost my brother, my leader, my model," she writes, "I plunged into a vertigo that—so it seems now—spun me directly toward the Church." Hall was drawn into the Church of Scientology, after being introduced through acting colleagues, first in New York, then in Los Angeles. She spent nearly a decade immersed in Scientology—seven in which she was involved with the church, three in which she decided to leave for sure. She toggles between her family and the church, digging deeply into the dynamics of power and control, love and compassion, before coming to a surprising resolution.
–Jane Ciabattari, Lit Hub columnist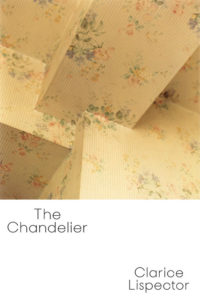 Clarice Lispector, The Chandelier, trans. Benjamin Moser and Magdalena Edwards
(New Directions)
When I first read Clarice Lispector's debut novel, Near to the Wild Heart, I was shocked—not at the amorality of the narrator, but at the sheer intensity of the prose, and the associative, fragmented and utterly peculiar consciousness, a kind I had never before experienced. And yes, the amorality of the narrator is wonderful too. This month, New Directions will publish Lispector's second novel, The Chandelier, in English for the first time. In Why This World, Lispector's biographer Benjamin Moser writes that the novel is impossible to describe "in conventional terms of plot and character," and that "it stands out, in a strange and difficult body of work, as perhaps her strangest and most difficult book. . . . Only when read slowly, pensively, and undistracted, three or five pages at a time, does The Chandelier reveal its penetrating genius." To which I say: sign me up.
–Emily Temple, Lit Hub senior editor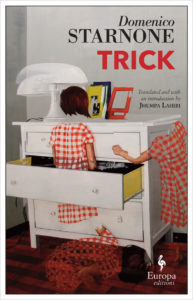 Domenico Starnone, Trick, trans. Jhumpa Lahiri
(Europa Editions)
Domenico Starnone's new novel Trick has all the coherence and intensity of a classic two-hand play. An older man and his grandson of four square off in an apartment in Naples, matching barbs and power plays over the course of a baby-sitting trip set up so the child's parents can attend a conference. I'm a third of the way in and already lamenting the book is so short. Jhumpa Lahiri has done a masterful job translating it. Narrated in the grandfather's beleaguered, fractious voice, the book seems to unfold right before you—the voice so lucid and urgent all the emotional torque of what surges beneath the old man's interactions with his grandson—family secrets, a feeling of mortality buffeting up—assault the present, like they do when you're no longer young.
–John Freeman, Lit Hub executive editor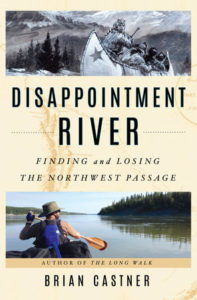 Brian Castner, Disappointment River
(Doubleday)
Although I personally have a distaste for being in nature, I've increasingly found pleasure in reading about it. Brian Castner's Disappointment River couples the wilderness journeying of Alexander Mackenzie's 1789 search for a northwest passage and fur trading route with his own travel down what now is named the Mackenzie River. Castner, a veteran of the war in Iraq, has written not just a cultural history book or a travelogue but a well-researched story with implications for climate change and globalization.
–Emily Firetog, Lit Hub managing editor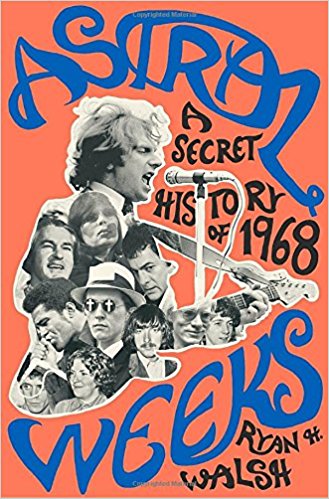 Ryan H. Walsh, Astral Weeks: A Secret History of 1968
(Penguin Press)
You don't have to be a fan of Van Morrison's staggeringly unique, near-perfect album to appreciate Walsh's strange, engaging history of a time and place in America (Boston, 1968), and what it reveals about the forces (political, cultural) altering the fabric of the entire nation. (If you do happen to like Astral Weeks, this book is definitely for you.)
–Jonny Diamond, Lit Hub Editor in Chief
---