15 Books You Should Read This June
Recommended Reading from Lit Hub Staff and Contributors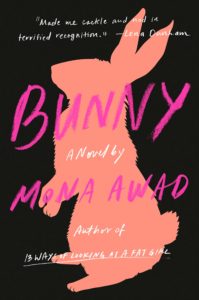 Mona Awad, Bunny
(Viking)
I first picked up this novel because of the jacket copy, which described it as "The Vegetarian meets Heathers" (I mean, right? Some publicist deserves a raise), but I admit that I was only cautiously excited. Almost all "x meets x" designations are misleading or reductive or just plain wrong—my apartment is strewn with half-read Nabokovian, The Secret History-esque contemporary novels that just didn't hack it, and made themselves worse by trying too hard. But I was shocked and delighted to find that Bunny really is something close to The Vegetarian meets Heathers—and also, of course, something all its own: a clever, contemplative, truly absurd campus novel that manages to strike to the truth of things with a hot blade of magic. Reading it reminded me of biting into a Warhead, so that the flavor you get is both sweet and mouth-scorchingly sour at once. If you have never tried this, you simply might not be cut out for this novel. Poor, poor Bunny.
–Emily Temple, Lit Hub senior editor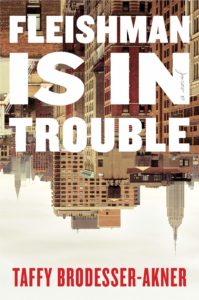 Taffy Brodesser-Akner, Fleishman Is in Trouble
(Random House)
I am a documented Taffy Brodesser-Akner enthusiast, so I had high hopes for her debut novel. Lest you think fangirlery casts doubt on my recommendation, let me assure you that I hold novels to even higher standards when someone I whose previous work I adore writes them. This to say, Fleishman Is in Trouble—whose titular character is a newly-separated 40-something father and doctor in New York navigating online dating and his soon-to-be-ex's sudden and unexplained absence—was every bit as hilarious, poignant, biting, and reflective as I wanted it to be. It's thrillingly paced, incredibly readable, and only mean when it must be. Gorge yourself on it.
–Jessie Gaynor, Lit Hub social media editor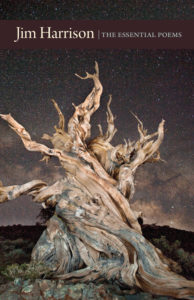 Jim Harrison, Jim Harrison: The Essential Poems
(Copper Canyon Press)
Had he been a chef, all the other foodies would have talked about how Jim Harrison dealt with big flavors. In his poems, they're all there — love and death, remorse and longing, the rocket contrails of living. There's not a lot of small talk in The Essential Poems, just a dazzling display of forms. There's a creaturely restlessness to Harrison's poetic register. He moves from sonnets to ghazals to prose poems as he endlessly searches for the way to say it. What it felt like to be alive. He may no longer be with us, but this book grabs you by the collar and tells you in eleven hundred ways to wake up.
–John Freeman, Lit Hub executive editor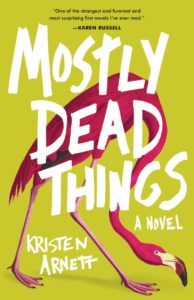 Kristen Arnett, Mostly Dead Things
(Tin House)
My family goes way back in Florida, so whenever there's a new Florida book out, everybody and their brother tries to get me to read it. Often I find that those books rely on tropes. They look more like how people outside of Florida imagine the state to be. But Mostly Dead Things, by my fellow Floridian Kristen Arnett, is not one of those books. In Mostly Dead Things, tragedy and humor live side-by-side, often in the same tableaux that are familiar even as they're truly strange. In other words, I read Arnett's work, and I'm home.
–Rebecca Renner, Lit Hub contributor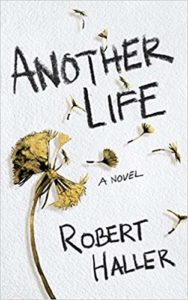 Robert Haller, Another Life
(Blackstone Publishing)
Another Life by Robert Haller weaves through a summer at a small-town Vacation Bible School, beginning with a teenage expedition to buy bath salts and stopping briefly at an anti-abortion rally (one that's used as a stepping stone to get to an online date, not one that the narrator particularly cares about). There are a lot of large questions and a lot of unaccepted answers, as you'd expect from a novel that delves this fully into the idea of organized religion. With his intricate, complex portrait of a close-knit evangelical town and the many different people populating it, Haller gives us a fully human and deeply alive portrait of intergenerational ideas of faith, and how they reverberate into all the other facets of life. This isn't a world that I knew anything about, but given how we are constantly reminded of the power of the American church, this felt like important reading to me––as well as reading that was undeniably enjoyable and well-written.
–Kyle Lucia Wu, Lit Hub contributor
Nicholas Mancusi, A Philosophy of Ruin
(Hanover Square Press)
I was one of the lucky readers who received a galley for A Philosophy of Ruin by Nick Mancusi. I'm not certain what the traditional qualities of a beach read is but if it's along the lines of a book that can be read within a few hours because you won't want to put it down, then A Philosophy of Ruin falls within that category. It isn't exactly a light-hearted read (which I think is also associated with beach reads) but is absolutely an interesting and at times extremely touching one. Oscar, our protagonist and young philosophy professor, learns his mother has passed away while returning from a trip to Hawaii. From there, Mancusi takes you a trip as Oscar tries to make sense of his mother's final obsession (also her reason for being in Hawaii) and what his father's future will be as well as his own.
–Melissa Ximena Golebiowski, Lit Hub contributing editor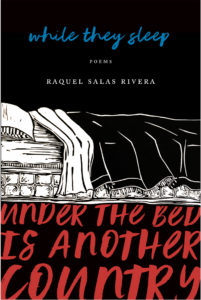 Raquel Salas Rivera, while they sleep (under the bed is another country)
(Birds, LLC)
Raquel Salas Rivera's new collection while they sleep (under the bed is another country) confronts the aftermath (duringmath?) of Hurricane Maria and the ongoing imperial violence of the U.S. in its territory/colony Puerto Rico. In English in the main body, and in Spanish in the footnotes, the book offers fragments, shards, from two parallel narratives—the view from the U.S., which passively observes the chaos from afar, where "64=4,645" and throwing paper towels is "a humanitarian gesture"; and the monster under the bed, the suppressed demonstration of pain and active survival in Puerto Rico, where there's no use for health insurance because the hospitals still have no electricity. Critical, clear, crucial, while they sleep shows how America has made its bed and forces us to sleep in it.
–Kevin Chau, Lit Hub editorial fellow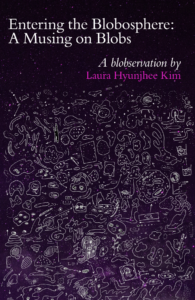 Laura Hyunjhee Kim, Entering the Blobosphere: A Musing on Blobs
(Civil Coping Mechanisms)
Readers with a fondness for multimedia art may recognize Laura Hyunjhee Kim's name from her work in that world: she's had work exhibited around the world, and has synthesized a host of disparate influences into compelling, haunting art. Entering the Blobosphere: A Musing on Blobs finds her taking that unpredictable ethos and applying it in a literary context: through a series of stylistically diverse writings, she explores the idea of blobs through a series of permutations, leading to a series of unpredictable conclusions.
–Tobias Carroll, Lit Hub contributor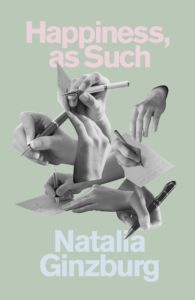 Natalia Ginzburg, Happiness, as Such
(New Directions)
I am working my way through the incredible 20th century women writers that New Directions is unearthing. Not that they were buried, exactly, but as they are in translation and women, were less likely to be published way back when in the last century. Had I been able to get myself together last month, I would have reviewed Ingeborg Bachmann's Malina. And much has been said of Lispector. In Happiness, as Such the comma is infused with a richness of meaning. We are meant to pause and in that space is what could be identified, if so inclined, as happiness. Ginzburg writes with humor and pathos. Epistolary, family exposes each to the other and we soon recognize that happiness is defined as mundane visitations, daily routines, and reactivated memory of joy as seen through loss. "You can get used to anything when there is nothing else left," says a character.
–Lucy Kogler, Lit Hub contributor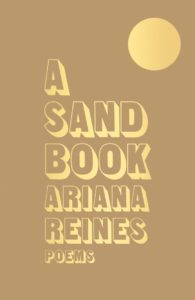 Ariana Reines, A Sand Book
(Tin House)
Ariana Reines's poetry encompasses many dimensions of our world and our minds—and does it with such guts and force that this book dazzled me. Including climate change, ghosting, the body, art, sandstorms on Mars, sexual and racial violence and the occult, among many other threads, this collection is utterly original. I love this quote from Jenny Zhang's blurb for it: "[She] made me realize you could be a girl and loving and compassionate and vulgar and voracious and excessive and ugly and smart." What she said.
–Marta Bausells, Lit Hub contributor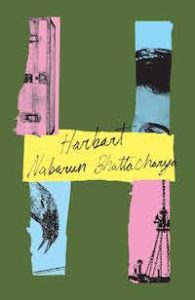 Nabarun Bhattacharya (trans. Sunandini Banerjee), Harbart
(New Directions)
Harbart reads like Rainer Maria Rilke's Notebooks of Malte Laurids Brigge set in Calcutta. Featuring a young man with an open channel to the dead who drinks and grieves to excess, it is a mosaic of manic and immersive episodes. It is a spinning drunken stumble through a city that feels menacingly sensual.
–Nate McNamara, Lit Hub contributor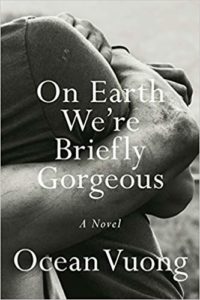 Ocean Vuong, On Earth We're Briefly Gorgeous
(Penguin Press)
After Night Sky With Exit Wounds, I am ready to eat up anything Ocean Vuong brings to the table. This month, it's his debut novel, which takes the shape of a letter by a son written to his mother, who cannot read. On Earth We're Briefly Gorgeous both burrows into unspoken family history and the complicated bond between a single mother and her son and turns a mirror to the wold, asking us to reflect on class and race. Also, the language is just beautiful. From the first page: "I am writing to reach you—even if each word I put down is one word further from where you are." It's a poetic exploration of why we tell stories.
–Katie Yee, Book Marks assistant editor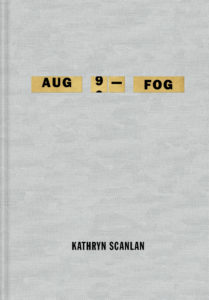 Kathryn Scanlan, Aug 9-Fog
(MCD Books)
Aug 9-Fog is the result of Kathryn Scanlan's obsessive paring down and refashioning of an octogenarian stranger's diary she purchased at an estate sale in rural Illinois. It is a slim book, rich with empty space in which Scanlan punctuates a moving, elliptical narrative of weather, loss, and the poetry of an ordinary life, but its minimalism is deceptive, as the voice Scanlan conjures from the diary pages lingers long in the mind.
–Stephen Sparks, Lit Hub contributor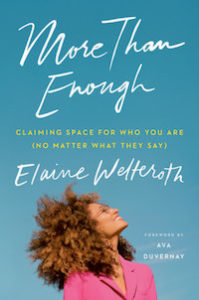 Elaine Welteroth, More Than Enough
(Viking)
If you've followed Elaine Welteroth's career at all, you are well aware of her forthcoming memoir. The youngest ever editor-in-chief of a Conde Nast publication (and only the second person of color), Welteroth is credited with redirecting Teen Vogue toward the political and social consciousness it's now famous for. Her memoir chronicles her ascension through media – and walking away from it all (at 31!) to pursue what she calls her true mission: celebrating diversity in a predominantly white fashion and media industry. I cannot wait to read this.
–Jeanna Kadlec, Lit Hub contributor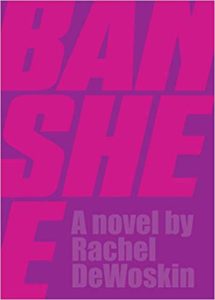 Rachel DeWoskin, Banshee
(Dottir Press)
Rachel DeWoskin's novel Banshee (Dottir Press) is the beach read you need if you're a furious middleaged woman–or, really, a furious woman of any age, although women who have chuckled morosely at the Amy Schumer "Last Fuckable Day" skit may appreciate it best. Protagonist Samantha Baxter has it all, meaning "all the things good girls are told to want and go after within the confines of their decorous lives." But when Samantha gets a frightening diagnosis, she spends three weeks going off the rails, saying and doing and, more important, thinking whatever she bloody wants. The novel is fast, furious, and extremely funny. If you love "Fleabag," you'll want to read Banshee, so it's great that DeWoskin is already working on a TV adaptation with the BBC.
–Bethanne Patrick, Lit Hub contributor
---