If you watched Gilmore Girls for the first time when it was still on air and never stopped watching it, then this list is for you. Personally, I probably think about the Gilmore girls an unhealthy number of times per day, and my obsession is only aided by following my like-minded fanatics on the Internet like @ggsnocontext, an Instagram account dedicated solely to providing daily screenshots from the series.  We sure find each other, don't we?
Last week, I had just finished the last page of Rachel Yoder's fantastic novel, Nightbitch. I picked up my phone and found an eerily fitting screenshot from the show (below). Sometimes the universe throws coincides so strong your way, you can't help but turn them into blogs. Okay, okay, oy with the poodles already!
*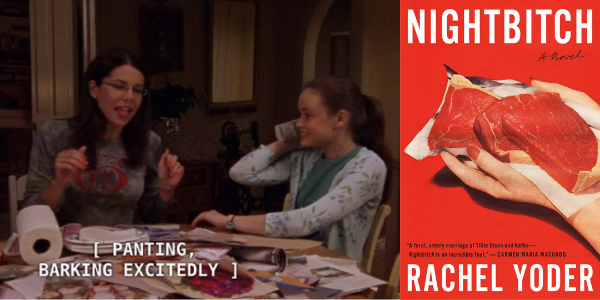 Reader, if you are looking for a delightfully deranged novel, look no further than Nightbitch, which tells the story of a mother who put her artistic ambitions on pause to care for her newborn son. A few years into his childhood, she finds thick patches of fur growing on her body and sharp canines in her mouth. She's acquired a peculiar taste for raw meat. Yes, she's turning into a dog. Of course, there is a lot more to Rachel Yoder's fantastic book than [panting, barking excitedly]. It is a relentless and often funny novel about sacrifice and regret and the ways that creativity manifests.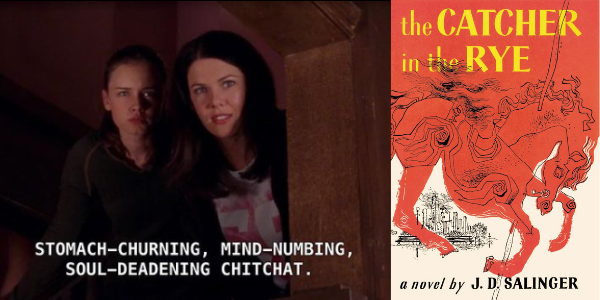 The main takeaway from Catcher in the Rye is obviously that everyone is a phony, and we should avoid talking to people at all costs. Especially people at B&Bs.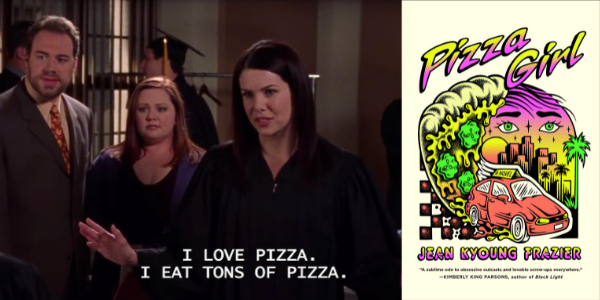 Pizza Girl starts with a very strange and specific pizza order. The woman on the phone would like a pie with pickles on it. The woman answering the phone, deeply pregnant, feels inexplicably drawn to her and would like to help. So begins an unlikely friendship. Every week, the mother orders a pizza with pickles (Lorelai would approve, I think), and every week, the mother-to-be brings it to her. It might or might not all culminate in a breaking-and-entering situation involving a gun. Maybe that's the pre-pickle news Lorelai would have preferred I share first.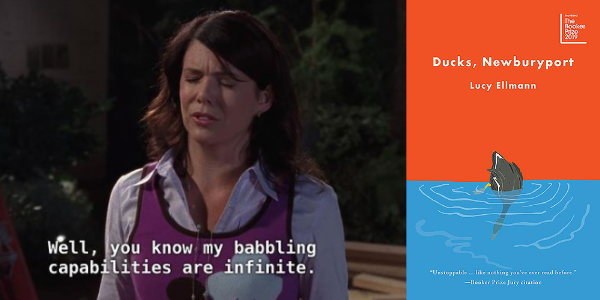 Ducks, Newburyport is a whopping thousand-page deep dive into the mind of a suburban mother. It's also basically a one-sentence stream of consciousness, parts of which will remind you of the time Lorelai sat down to write Luke's character reference and came up with: "I'm writing a letter, I can't write a letter, why can't I write a letter? I'm wearing a green dress. I wish I was wearing my blue dress. My blue dress is at the cleaner's. The Germans wore gray, you wore blue. Casablanca is such a good movie. Casablanca. The White House. Bush. Why don't I drive a hybrid car? I should really drive a hybrid car. I should really take my bicycle to work. Bicycle, unicycle, unitard. Hockey puck, rattlesnake, monkey, monkey, underpants."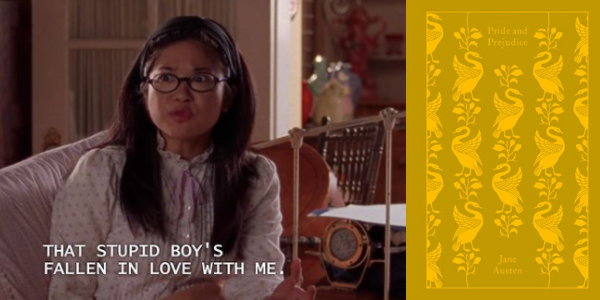 Lane's really captured the spirit of Elizabeth Bennet here.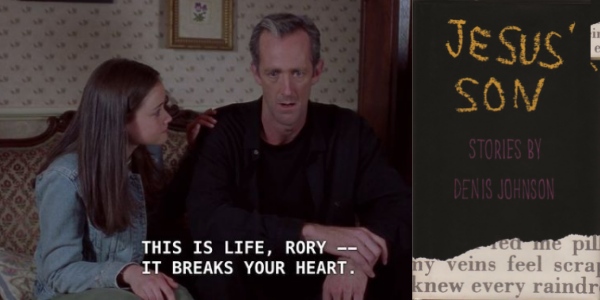 My favorite line in Jesus' Son goes, "We'd torn open our chests and shown our cowardly hearts, and you can never stay friends after something like that." The matter-of-fact-cool-sad boy similarities are uncanny.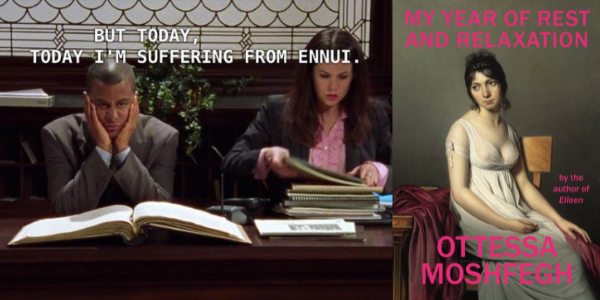 Ennui: today and every day.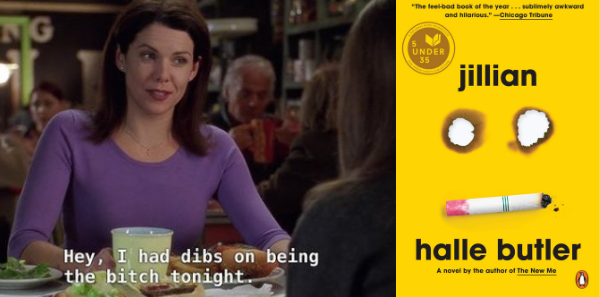 Halle Butler's Jillian oscillates between two unhinged women, both working as receptionists at a doctor's office. Megan is 24, but she feels like her life is already over. She hates everyone, but she has a special disdain for her obnoxiously upbeat coworker, the titular Jillian, a single mother struggling to make ends meet. Really, with their messy patterns of self-sabotage, they're two sides of the same coin.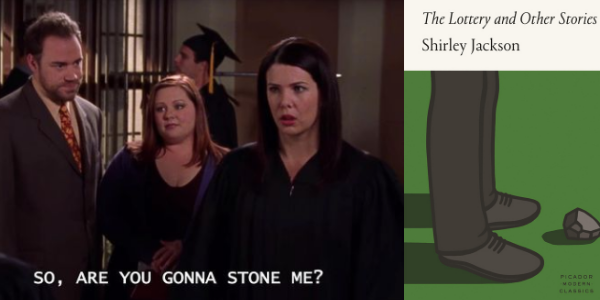 This probably doesn't require further explanation, right?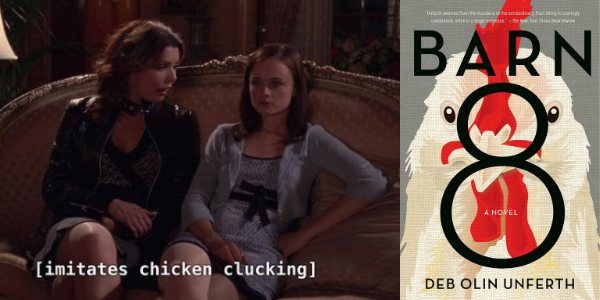 Barn 8 is maybe one of the weirdest (in the best way) heist stories you've ever heard of. Two auditors go rogue and decide to steal a million chickens. They hatch (sorry) a plan and assemble a ragtag group of renegades to see it through.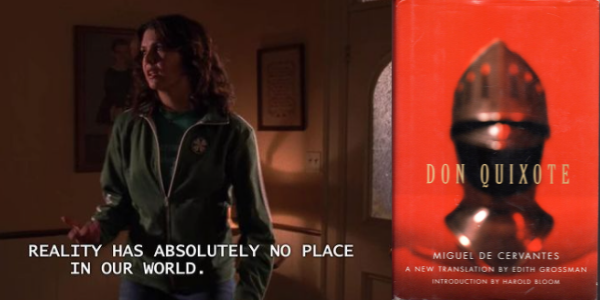 The knight-errant Don Quixote and the occasionally delusional Lorelai Gilmore are just two peas in a pod.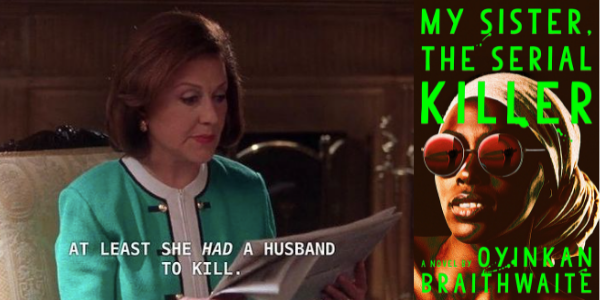 My Sister, the Serial Killer follows two sisters: one is the beautiful Ayoola. Men can't help but fall in love with her, and she can't help but… kill them. And then there's Korede, the good-hearted one who knows how to clean up a mess. The dry wit and humor in Oyinkan Braithwaite's book is something Emily Gilmore herself would admire.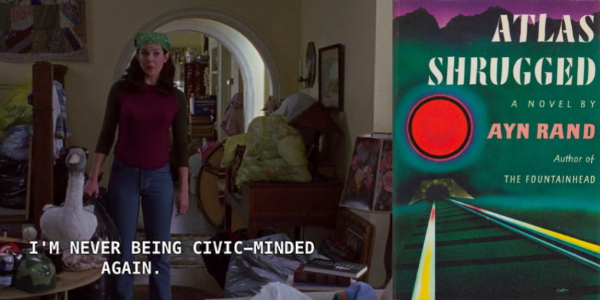 No comment.