12 Writers on the Books They're Giving as Gifts This Year
Robin Wasserman, Sarah Hepola, Morgan Jerkins, and More
If, as Joan Didion wrote, "we tell each other stories in order to live," why do we give each other stories? Is it to share the pleasure that a particular book brought to us? Or to bring the knowledge contained within a certain volume to someone's attention? Sometimes, it's to share the amazement at a writer's command of the language, or to offer comfort in hard times.
For many of us, the pleasure of giving books is unmatched. The hours that I have spent in bookstores selecting books for the folks on my holiday list always provide their own rewards—not only in the fun of matching books to friends, but also in the the guilty joy of finding previously undiscovered books to add to my own TBR pile.
I gave a number of writers a difficult question: "Which ONE book are you giving for the holidays this year, and why?" Here are a dozen writers' answers to that question.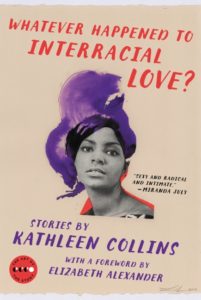 Kathleen Collins, Whatever Happened to Interracial Love
I'm feeling splurge-y this holiday, and I'm very excited to get one special couple on my list a year's subscription to the new-and-improved Book of the Month Club. It's really an excellent deal for what you get—12 wonderfully packaged books, chosen from a shortlist that's curated every month by a different panel of snazzy judges (like lit superhero Steph Opitz and Abbi from Broad City). December's selections, for example, include fiction by Kelly Luce, Nicola Yoon, and the book everyone's talking about, What Ever Happened to Interracial Love? I'm so stoked to gift a whole year of fine reading!
–Elena Passarello, author of Animals Strike Curious Poses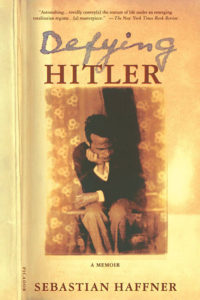 Sebastian Haffner, Defying Hitler
The book was written in 1939 and recounts one German's personal experiences growing up during WWI and living through the aftermath: the republic, the economic collapse, the monetary recovery, the rise of Nazism. It's beautifully written and was never finished—as a time capsule I think it's unmatched.
–Jo Miller, executive producer and writer, Full Frontal with Samantha Bee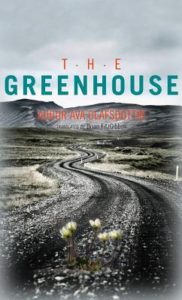 Audur Ava Olafsdottir, The Greenhouse
The book that I would like to give as a Christmas gift is a stunningly beautiful novel by Icelandic author and art historian Audur Ava Olafsdottir, The Greenhouse, published in the US in 2011. One of my alltime favorite books, it's the story of a young man who travels from Iceland to a remote village monastery in distant European country, where he starts working on a beautiful rose garden. The story works on so many levels that it's the sort of book you want to re-read the moment you hit the final page. Absolutely amazing.
–Ragnar Jonasson, author of Snowblind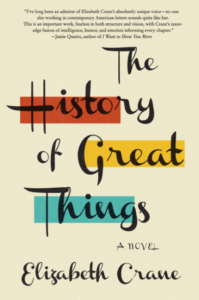 Elizabeth Crane, The History of Great Things
I'm going to cheat a little here, since if I were to reveal which books I was giving as gifts, I'm pretty sure the giftees would notice and—having made what I'd humbly describe as pretty perfect choices this year—I refuse to ruin the surprise. But I can divulge one book I've already given: Elizabeth Crane's lovely and enviously surprising The History of Great Things. This is the best—and strangest, smartest, prickliest—mother-daughter story I've ever read, and the only one I've ever given to my own mother.
–Robin Wasserman, author of Girls on Fire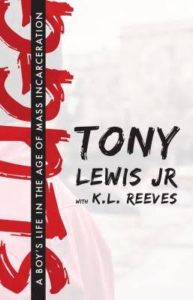 Tony Lewis, Jr. with K. L. Reeves, Slugg: A Boy's Life in the Age of Mass Incarceration
This is a beautiful memoir written by a young man whose entire life was shaped by the drug war and its ravages. It reminds us all during this holiday season of how many families the drug war has damaged and how children have paid the highest price for these policies.
–Heather Ann Thompson, author of Blood in the Water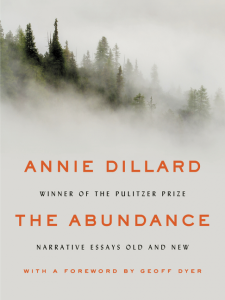 Annie Dillard, The Abundance
This Christmas I am giving friends and family Annie Dillard's collection of re-issued essays, The Abundance. Dillard is not for the faint of heart. She writes about nature, mostly, and her unswerving refusal to either anthropomorphize or sentimentalize it led an early critic to laud her as "one of the foremost horror writers of the 20th century." What is evil? Why is there suffering? What on earth could be the meaning of this dizzying swirl of serendipity and fate that we call life? These are the questions that nature, red in tooth and claw, throws out to her, and Dillard's answers are, in her own sterling words, "a bright blow to the brain."
–Ellen Wayland-Smith, author of Oneida: From Free Love Utopia to the Well-Set Table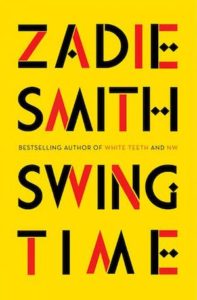 Zadie Smith, Swing Time
I suppose it comes as no surprise to anyone who knows me that a shiny new Zadie Smith novel is my go-to gift this year. I'm going to get it for my best friend, my mom's best friend (and my pseudo-aunt), maybe my sister… Swing Time has all the plot and humor of White Teeth with the insight and intimacy of Smith's essays. The first-person narrator reinforces that hybrid feel (which I say not because I'm obsessing about possible autobiographical elements of the novel, but rather as a comment on its structure and atmosphere). Featuring meditations on class now of particular importance in our post-Brexit, You-Know-Who-ward political landscape, Swing Time is fresh and current while expounding on themes of childhood and art as timeless as, say Fred Astaire. Which is why it'll make the perfect gift for pretty much everyone I know.
–Sara Nović, Author of Girl at War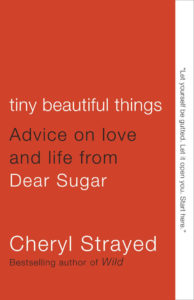 Cheryl Strayed, Tiny Beautiful Things
Few pieces of writing have moved me like this slim book of essays, collected from Strayed's time as the "Dear Sugar" columnist for The Rumpus. Although the stories use the cliched "advice" format, Strayed (also the author of the mega-bestseller Wild) is radical in her compassion and elegant in her prose. And because the book covers so many topics—sex, family, addiction, grief, creativity—I end up giving it to at least one person a year, usually more. It's like the Swiss Army knife of compassionate literature.
–Sarah Hepola, author of Blackout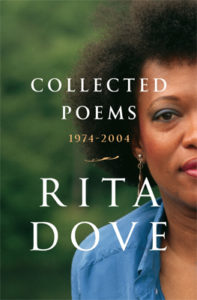 Rita Dove, Collected Poems: 1974-2004
I enthusiastically endorse Rita Dove's beyond-wonderful Collected Poems. It's a big, generous book and her poetry is something like heaven, but with laughs here and again.
–Kelly Cherry, author of Quartet for J. Robert Oppenheimer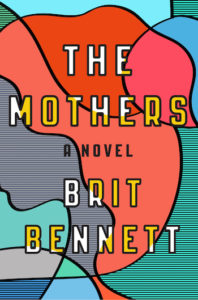 Brit Bennett, The Mothers
Each line that Bennett produces cracks open with more intensity in order to ask over and over again: What if? The Mothers is a rollercoaster ride that picks up very quickly even while maintaining its complexity as it moves through the interwoven journeys of Brit Bennett's unforgettable characters.
–Morgan Jerkins, author of This Will Be My Undoing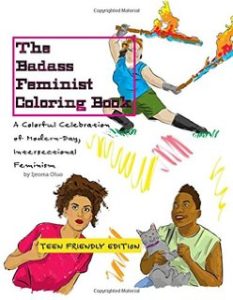 Ijeoma Oluo, The Badass Feminst Coloring Book
I'm giving two books to combat 2016 trauma. First, Ijeoma Oluo's Badass Feminist Coloring Book because it's cathartic to do art with 40 powerful women who'll be resisting Voldie's regime. Second, I'm giving my own book, Reality Bites Back: The Troubling Truth About Guilty Pleasure TV, because we need to understand reality TV as backlash to gender and racial justice more than ever after our reality TV star-turned-POTUS coasted from The Apprentice's fake boardroom to the Oval Office, where he'll remain on NBC's payroll while the network reports on his presidency (and while he sets media and telecommunications policy).
–Jennifer L. Pozner, author of Reality Bites Back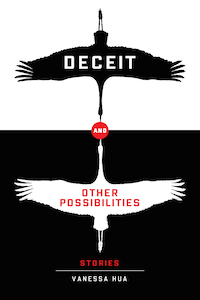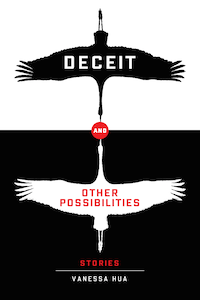 Vanessa Hua, Deceit and Other Possibilities
Even before this election nightmare, I knew I wanted to gift Vanessa Hua's story collection, Deceit and Other Possibilities, to friends and family. Hua's stories surrounding the Asian diaspora are sharp, clever, at times profoundly moving, and even disturbing. Each story feels fresh and modern, luring you in with sexy, dramatic situations like a Chinese-American elder kidnapped for marriage in his mother's home village, or a disgraced movie idol slinking back to his California hometown, and revealing the deep consequences of east west migration and globalization. Her stories initially feel like a delicious, fun escape, but returns you to the world with more knowledge and insight than when you started.
–Aimee Phan, author of The Reeducation of Cherry Truong
---
Watch: Heather Ann Thompson talks to Lit Hub at the National Book Awards on the thirteen years it took to write Blood in the Water: The Attica Prison Uprising of 1971 and Its Legacy.
---