If you're one of those people who can't seem to stop rewatching New Girl because of the laughter and general levity it always brings, perhaps you would like this Instagram account that shares screenshots from the beloved show, out of context. I have spent more hours than I'm proud of scrolling through and cackling to myself, and now, in an attempt to make that count as work, I give you out-of-context lines from New Girl that perfectly sum up books.
*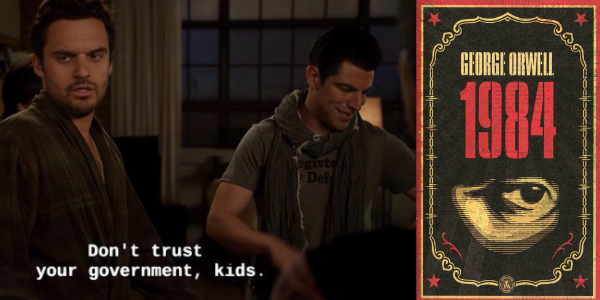 Nick Miller would either be the very best or the absolute worst person to be stuck with in a dystopian government situation, and I simply can't decide which. On the one hand, he already deeply distrusts the government, so he might be a step ahead of everyone else. On the other hand, he would absolutely crumble under rat-related torture.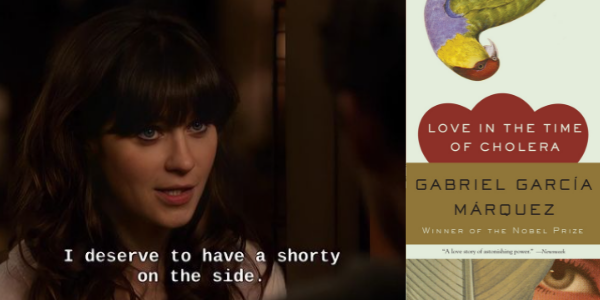 Florentino and Fermina fall in love when they are young, but due to extenuating circumstances (parental meddling, the usual!), she eventually marries someone else. Florentino is heartbroken, but vows to stay true to Fermina. And yet! Despite his deep devotion to his first love, this entire novel is essentially a string of infidelities.
So, Maggie Nelson's Bluets is about grief and suffering and love and the things that make us human but it's also essentially a reverie to the color blue.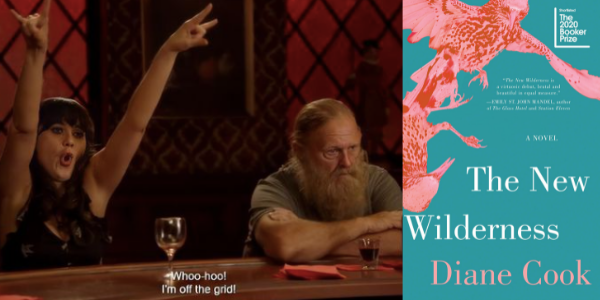 In Diane Cook's masterpiece, a family must leave their life in a city that has become polluted and uninhabitable. They join a group of like-minded individuals and partake in an experiment: to see if humans can live in nature without disrupting it. Of course, the novel itself is much more dystopian, but for a few seconds, the vibe could be described as: Woo-hoo! I'm off the grid!
Game-lovers, this one is for you. Ellen Raskin's beloved The Westing Game is a lighthearted murder mystery puzzle in book form. (Winston would approve!)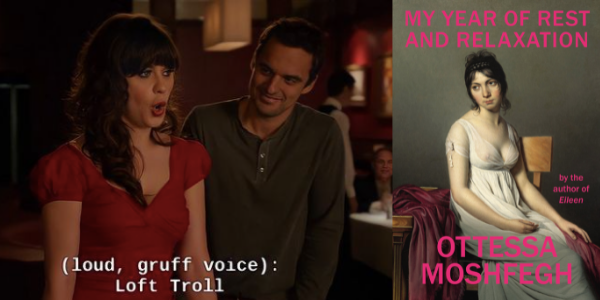 Ottessa Moshfegh's much-fawned-over My Year of Rest and Relaxation is about one young woman's attempt to survive through apathy, by hiding away from the horrors of the world in a drug-induced state of hibernation. It's an incredible feat of literature, really, because it's fascinating despite the fact that we mostly just read about her sleeping in her ritzy apartment.
If you, too, have been thinking a lot about the world's disintegration at the hands of *gestures wildly around* then perhaps you will enjoy joining Mark O'Connell on his fascinating journey to confront existential dread by traveling to survival bunkers, talking to conspiracy theorists, and more.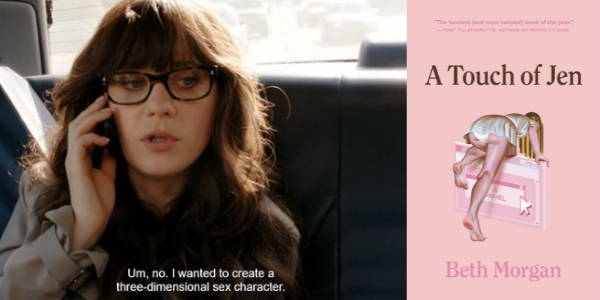 What starts as a couple's fun obsession with Jen, a globe-trotting Instagram personality (and former coworker), becomes something much more sinister. It is a wildly imaginative cautionary tale about what happens when you lust after someone's presentation of self and yearn to have their life. (There is even a scene in which one of them considers cutting out a photo of Jen's face to wear during sex.)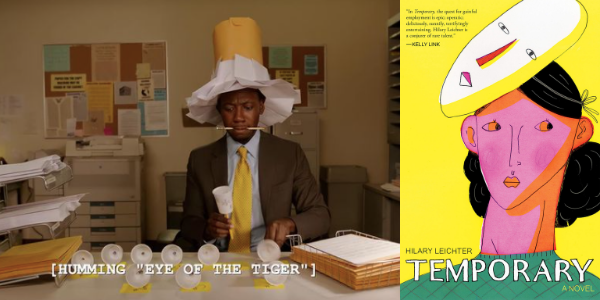 What even is work, anyway?
This is a deep cut, but it's from the episode in which Nick has lost his sexual confidence, and he goes home with a girl who has a framed photo of Obama by her bed. That girl definitely rushed to her local indie to purchase the doorstopper that is Barack Obama's A Promised Land, the first volume of his presidential memoirs.
Enough said.