11 Books You Should Read This May
Recommended Reading from Lit Hub Staff and Contributors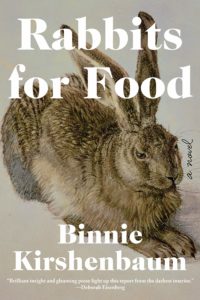 Binnie Kirshenbaum, Rabbits for Food
(Soho Press)
During the forced reverie of New Year's Eve, Binnie Kirshenbaum's clinically depressed writer-protagonist Bunny completely unravels and ends up in a psych ward. Instead of accepting treatment, she writes her way through the experience and her grief. A thoroughly wonderful, devastating (and funny!) novel about a nervous breakdown.
–Emily Firetog, Lit Hub deputy editor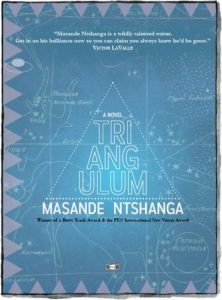 Masande Ntshanga, Triangulum
(Two Dollar Radio)
Masande Ntshanga's earlier novel The Reactive was a harrowing novel about living with HIV, and a sprawling and emotionally intense work focusing on life on the margins of society. His new novel Triangulum takes on a broader focus, extending into the near future and encompassing currents both historical and apocalyptic. The result promises to be a unique, unexpected juxtaposition of grand ideas and personal turmoil.
–Tobias Carroll, Lit Hub contributor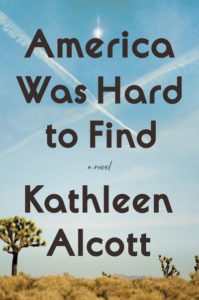 Kathleen Alcott, America Was Hard to Find
(Ecco)
The first time I read Kathleen Alcott, I was in high school. It was The Dangers of Proximal Alphabets. There is a part in which (spoiler alert) one of the main characters paints all these beautiful things, but he can only do it when he's asleep. Reading Kathleen Alcott feels like falling under a similar kind of spell. Her second novel, Infinite Home, came out when I was in college, and I remember counting down the days before it hit shelves. Her misfit characters are so lovable, her sentences curl in a way that make you want to perch inside them. So, needless to say, I'm pretty pumped to read her newest novel, America Was Hard to Find. From what I've heard, the story circles around an alternate America and involves an enchanting passage about the moon landing. What's not to love?
–Katie Yee, Book Marks assistant editor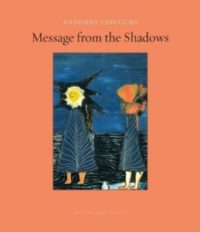 Antonio Tabucchi, Message from the Shadows: Selected Stories
(Archipelago)
When I open an Archipelago book, it always feels like a gift. It's not just the square, toothy paper or the curated cover art, it's what's I find inside. Tabucchi's 22 short stories are just that. They are modest and humane, sober but playful even as he meditates on the heartbreaking passage of time. Sometimes he starts mid-thought, as if we are already on board…and we usually are because his narratives pulse like a tropism as found in the opening sentence of "Wanderlust": "It sometimes began like that, with an imperceptible sound, like a faint music; and with a color as well, a fleck that started in the eyes and swept over the landscape, then flooded the eyes again and from there went on to the soul…" Tabucchi is a master of the form in imagination, beauty, scope, and scale even at the tiniest calibration.
–Kerri Arsenault, Lit Hub contributor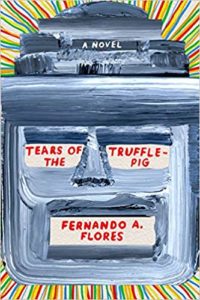 Fernando A. Flores, Tears of the Trufflepig
(Farrar, Straus & Giroux)
I was a young intern (last year) at FSG when I came across the manuscript of Fernando A. Flores' debut novel. I loved it and recommended it to my bosses then, and I love it and recommend it to you now. A literary science fiction/detective novel/pastoral dystopia, the book is set in distant-present South Texas in which Science genetically builds extinct/imaginary animals, including the titular trufflepig, whose tears grant access to a dreamworld inside your hopes and fears. Funny, sad, bizarre, Trufflepig tells a complex story of neocolonial genocide, wealth and corruption, and profound loss.
–Kevin Chau, Lit Hub editorial fellow
Seth, Clyde Fans
(Drawn & Quarterly)
Twenty years in the making, the graphic novel Clyde Fans traces the long whimpering death of a family fan company that failed to shift to AC. Rich with the melancholy and sad swagger of great salesmen stories like Death of a Salesman and Glengarry Glen Ross, Clyde Fans is fueled by its interrogation of, and nostalgia for, the past.
–Nate McNamara, Lit Hub contributor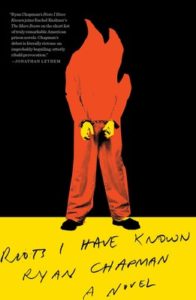 Ryan Chapman, Riots I Have Known
(Simon & Schuster)
Riots I Have Known by Ryan Chapman (5/21 from Simon & Schuster) has already received numerous reviews for its sharp dark humor and original style. The novel is narrated by a prisoner in upstate New York who also happens to be the editor of the prison's literary journal, The Holding Pen. He is attempting to write his final Editor's Letter in the midst of a prison riot; barricading himself in the computer lab and live blogging the events as they unfold. I'm curious to discover what led to this intellectual, social media savvy narrator's incarceration and how this particular riot plays out in Chapman's much anticipated fiction debut.
–Melissa Ximena Golebiowski, Lit Hub national assigning editor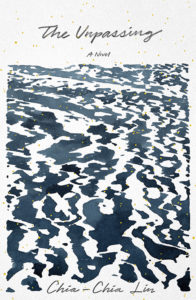 Chia-Chia Lin, The Unpassing
(Farrar, Straus & Giroux)
From the moment Garth Greenwell tweeted that it was a book to watch for, Chia-Chia Lin's The Unpassing shot immediately to my TBR list. There have been so many astounding debut novels in the last year, in this one seems as though it will be no different: evocative prose, familial drama, an exploration of grief, and a brisk, unforgiving geographical setting. This has all of the ingredients for a great read, and I can't wait to finally dive in.
–Sam Glatt, Lit Hub contributor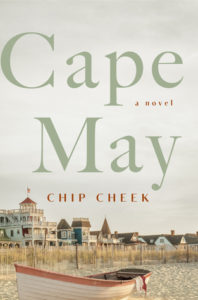 Chip Cheek, Cape May
(Celadon Books)
Chip Cheek's Cape May is a debut novel about a young, virginal Southern couple on their off-season honeymoon in 1957 to the titular seaside community in New Jersey, where they come under the spell of a sophisticated older couple. The book has superb prose, acute psychological insights, and a riveting narrative; though it's impossible to put down once you've started, to call it a "summer read" is dismissive of Cheek's carefully wrought artfulness.
–Teddy Wayne, Lit Hub contributor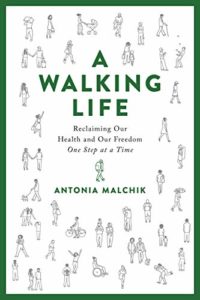 Antonia Malchik, A Walking Life
(Da Capo Lifelong Books)
We walk to escape, to encounter, to arrive, to more richly and intimately experience our thoughts and the world. As we walk, we inscribe our stories onto the world and discover new ones by connecting with place and people. But the automobile is now king—a terribly anti-social one—and we spend far too much of our lives cocooned in vehicles; they remove us from each other and even alienate us from our very selves. No wonder, then, so many writers have, of late, taken to the page to give encomiums to walking. Few do it as warmly as Antonia Malchik, who reminds us in A Walking Life that walking is about so much more than movement—our footfalls, she demonstrates, are about longing, freedom, connection, belonging, and home. (Aware of the unwelcome and unjust things that push against our freedom to walk, her research and reporting takes her across the terrains of urban planning, history, biology, and environmental science to face the challenges to walking and our humanity.) Reading her book is tantamount to taking a walk with a generous friend whose curiosity and hope fills you with the compulsion to walk and open yourself to the world and its infinite stories.
–Garnette Cadogan, Lit Hub contributing editor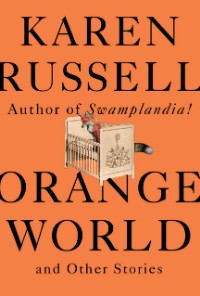 Karen Russell, Orange World and Other Stories
(Knopf)
I love everything that Floridian master of the uncanny Karen Russell writes, from her incandescent debut St. Lucy's Home For Girls Raised by Wolves to her Pulitzer-nominated novel Swamplandia!, her García Márquez/Saramago-esque novella Sleep Donation to her magisterial 2013 collection Vampires in the Lemon Grove. With her unique, disquieting imagination; her lush, finely calibrated sentences; her ability to turn the familiar eerie and wondrous; and her supreme emotional intelligence, she has proven, time and again, to be one of the most talented and intriguing writers at work today. All that is why I am insanely excited to read her new collection, Orange World, which features a young woman possessed by the ancient spirit of a Joshua tree, a teen falling in love with a girl he pulls from the bog, and a mother who breastfeeds the devil. Just hook it to my veins.
–Dan Sheehan, Book Marks editor
---