12 Books You Should Read
in September
Recommended Reading from Lit Hub Staff and Contributors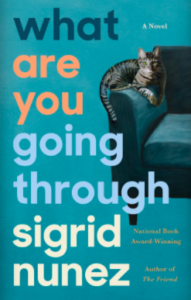 Sigrid Nunez, What Are You Going Through
(Riverhead)
Sigrid Nunez's The Friend shot into bestseller-dom in 2018, one of the select few bestsellers that has, in my humble opinion, earned the stature and buzz it claimed. What Are You Going Through promises to be no different. It's a little more climate change focused, a little more doomsday (this, to me, is the normal progression, with life as it is in the year 2020), but it is just as tender, just as brutal. Nunez's writing has Cuskian tones to it, but while Cusk's prose can be criticized for its coldness, the same complaint couldn't be levied against Nunez.
What Are You Going Through is warm, and has agency, even while it focuses on the Other, on whatever character, storyteller, the narrator is listening to at the moment. We are offered a multitude of voices, a chorus of personal pains and scavenged joys amidst a world that is crumbling. While this premise, and the novel itself, may not always be one of hope, it is always one of humor, and always one of grace. The book begins with a lecture by an environmentalist academic on the perils of climate change; we are warned that the world is ending, and that all there is left for us to do is to learn to love each other, to forgive each other. The audience is aghast at the lecture, but the book follows directions well. Knowing each other and trying, at least trying, to love one another well is all we've ever had, it's just never been so clear.
–Julia Hass, Lit Hub editorial fellow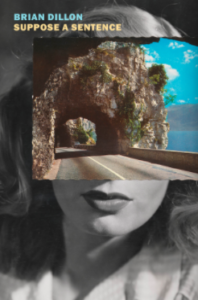 Brian Dillon, Suppose a Sentence
(New York Review of Books)
Brian Dillon is a name tossed around in Inside Baseball conversations about the dirty details of putting words on a page. I find the category of writer's writers to be an empty one: why can't plain old readers enjoy someone like Dillon, or Brian Evanson, or Lydia Davis, or Richard Yates, or Paula Fox? While Dillon's previous book, Essayism, was a romp through the major practitioners in the essay tradition from Michel de Montaigne to Susan Sontag, Suppose a Sentence burrows deep into the foundation of prose: the humble, hardworking, endlessly malleable sentence. Dillon riffs on sentences from writers you'd expect and a few surprises (Can you spoil a book about sentences?). The result is, yes, a writer writing about writing, but it's also a smart person breaking down why and how language works. You don't have to be a writer to be curious about that.
–Lisa Levy, Lit Hub and Crime Reads contributing editor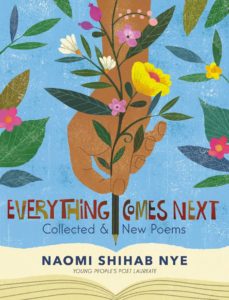 Naomi Shihab Nye, Everything Comes Next: Collected and New Poems
(Greenwillow Books)
Nye enters her second year as Young People's Poet Laureate with this collection. She displays, once again, her many gifts: passion, and  the abilities to capture a child's wonder and intuitive logic, making these poems sing with joy while often breaking your heart. It is suggested on the back of the book that it is for ages 8 and up. I would add, and up, and up, and up. There is wisdom to be gleaned from each poem no matter the age of the reader whether it is about the occupation of Palestine or the poignancy of food as living memory. "Lying While Birding" brilliantly and succinctly offers a life lesson we all could employ.
–Lucy Kogler, Lit Hub columnist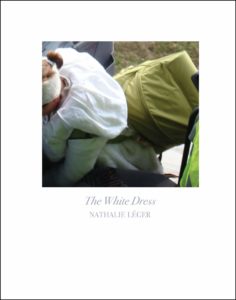 Nathalie Léger trans. by Natasha Lehrer, The White Dress
(Dorothy)
This is the third in the now fully translated to English Nathalie Léger trilogy, which sets yet another transcendent mark for Dorothy, the feminist indie publisher based in St Louis. These Léger books are lush, obsessive, and self-reflective and in each one, Léger studies a different haunted woman caught in the riptide of cultural history. The White Dress focuses on the 2008 death of Italian performance artist Pippa Bacca, who was raped and murdered while hitchhiking from Italy to the Middle East in a wedding dress to promote world peace. The White Dress, as well as Exposition (translated by Amanda DeMarco) and Suite for Barbara Loden (also translated by Lehrer) are unnerving, singular, and spectacular.
–Nate McNamara, Lit Hub contributor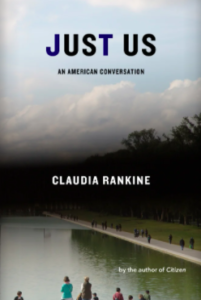 Claudia Rankine, Just Us
(Graywolf Press)
Claudia Rankine has quickly become an essential voice in American literature; I will read anything she writes, both for its incisive commentary and for its aesthetic pleasures. Like Citizen, Just Us is an amalgamation of forms; Rankine uses poetry, essay, image, snatches of conversation, screenshots from Twitter: whatever is useful in her interrogations of whiteness, and of the way white people perceive it—or more often, the way they do not. She also fact-checks herself in real time—nearly every page is followed by further explanation or context for a claim or quote—a formal technique that feels very of the moment, and very welcome indeed.
–Emily Temple, Lit Hub managing editor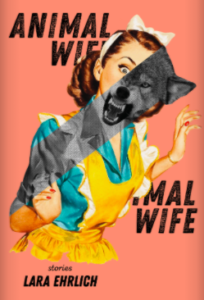 Lara Ehrlich, Animal Wife
(Red Hen Press)
"My mother said girls have to take care of themselves. That's how we avoid turning into sea foam and falling down wells. That's how we escape hunters and kings who chop and carve and snip and steal." These sentences, coming in the middle of the first story of Lara Ehrlich's stunning debut collection Animal Wife, set the tone for what is to follow, as her characters assert their agency under oppressive conditions and in a world that is often fantastical. These stories, and Ehrlich, are remarkable, and the collection is a standout in a season full of amazing new releases.
–Corinne Segal, Lit Hub senior editor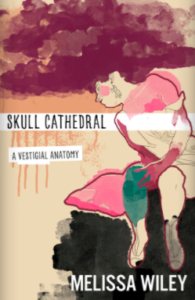 Melissa Wiley, Skull Cathedral
(Autumn House Press)
Melissa Wiley's essays take on qualities you might not expect from the form: they're often visceral, formally inventive, and harrowingly unpredictable. This month brings a new collection of her work, the collection Skull Cathedral: A Vestigial Anatomy. (Her previous collection is Antlers in Space and Other Common Phenomena; you may detect a theme here.) This is prose that will mess with your head in the best possible way.
–Tobias Carroll, Lit Hub contributor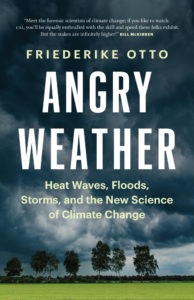 Friederike Otto trans. by Sarah Pybus, Angry Weather: Heat Waves, Floods, Storms, and the New Science of Climate Change
(Greystone Books)
Scientists have long suspected that climate change causes extreme weather events like wildfires and hurricanes, but now they have proof. In this thrilling work of nonfiction, Friederike Otto, a climate scientist at the University of Oxford, explains (via Sarah Pybus's adept translation) the revolutionary methods scientists are using to make startling connections between climate and weather.  To illustrate his points, he focuses on the day-by-day activity of Hurricane Harvey, which devastated parts of Texas and Louisiana in 2017. If readers were holding any doubt about climate's effects on weather before picking up this book, that doubt will be eviscerated before the last gripping page.
–Amy Brady, Lit Hub contributor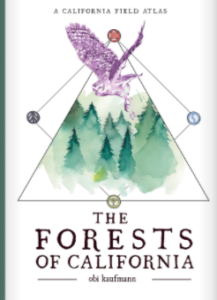 Obi Kaufmann, The Forests of California
(Heyday Books)
In 2017, beloved Heyday Books in Berkeley published The California Field Atlas. Written by Obi Kaufmann, and illustrated throughout with Kaufmann's arresting watercolors (elegant, yet kinetic to the point where you can imagine the thrashing of tails, the rustling of leaves), the compendium of the ecosystems of our state went on to be a bestseller. Now comes The Forests of California, the first in Kaufmann's new three-volume project focusing on the forests, desert, and coasts here. With our wildfires still burning, and knowing the wildfires to come, this book can't help but have urgency. Documents such as these become precious.
–Oscar Villalon, Lit Hub contributor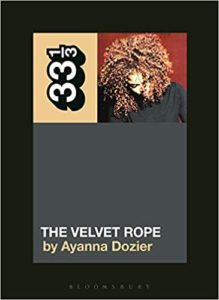 Ayanna Dozier, Janet Jackson's The Velvet Rope
(Bloomsbury Academic)
Scholar, filmmaker and performance artist Ayanna Dozier examines the trajectory of Janet Jackson's career through the lens of control. Dozier explores beyond desire for economic and creative control and dives into the existential question of desire to be in control of one's own bodily integrity as a Black woman.
This book examines Jackson's continuation of her quest for control as heard in her sixth album, The Velvet Rope. Engaging with the album, the promotion, the tour, and its accompanying music videos, this study unpacks how Jackson uses Black cultural production as an emancipatory act of self-creation that allows her to reconcile with and, potentially, heal from trauma, pain, and feelings of alienation. The Velvet Rope's arc moves audiences to imagine the possibility of what emancipation from oppression—from sexual, to internal, to societal—could look like for the singer and for others. The sexually charged content and themes of abuse, including self-harm and domestic violence, were dismissed as "selling points" for Janet at the time of its release. The album stands out as a revelatory expression of emotional vulnerability by the singer, one that many other artists have followed in the 20-plus years since its release.
–Melissa Ximena Golebiowski, Lit Hub contributor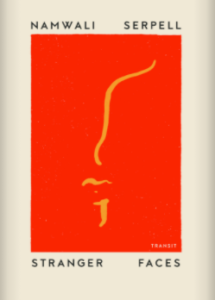 Namwali Serpell, Stranger Faces
(Transit Books)
Transit Books recently started a very cool project: the Undelivered Lectures Series. The Old Drift author Namwali Serpell has written the second one. (Also worth checking out: the first in the series, Mary Cappello's Lecture.) Namwali Serpell's Stranger Faces explores the concept of the Ideal Face, interrogating notions of beauty and the way we find humanity in others. Touching on technology, race, disability, and even Hitchcock's Psycho, this compact and insightful undelivered lecture will forever change the way you see the faces you encounter.
–Katie Yee, Book Marks associate editor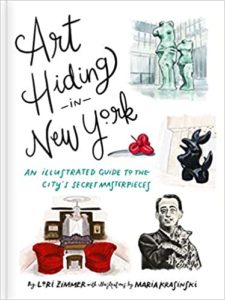 Lori Zimmer, Art Hiding in New York
(Running Press Adult)
Art Hiding in New York by Lori Zimmer guides us through the urban gallery found within the streets of New York City. Paired with watercolor illustrations by Maria Krasinski, the book explores the artwork hidden in plain sight in office building lobbies, on street corners, lofts, and other places. As a curator, Zimmer's eye for art has introduced me to many artists especially within the mural genre. It's a beautifully presented and fun book for any art lover, or a New Yorker looking to discover more beauty within the city.
–Melissa Ximena Golebiowski, Lit Hub contributor
---