10 Works of Fiction to Better Understand Brazil
A Country in Crisis, and Its Vital Literature
To explain reality is not a primary function of fiction. Fiction can, however, have that particular side effect. Last Thursday saw Brazilian President Dilma Rousseff dismissed by a vote in Brazil's senate, marking the beginning of a long impeachment process. All of this is set against a wide-reaching corruption scandal that involves the full spectrum of Brazilian politics, including some of the country's largest contractors (and chief campaign donors).
Not only might the following Brazilian books help give Americans a better understanding of Brazil as it undergoes a major institutional crisis, they might actually help Brazilian readers understand that the current crisis is neither incidental nor localized, but represents the emersion of old problems into the current moment.
As these books are yet to be translated, I'll also recommend five titles available in English that cover, to a certain extent, similar themes.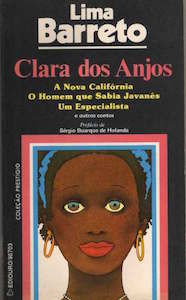 Clara dos Anjos, by Lima Barreto (c. 1922, published in 1948)
This novel, at first meant to be a "black Germinal" (as the author phrased it, as early as in 1905, in one diary entry), is a welcome anomaly amid its context, specifically, post-abolitionist, early republican Brazil. Its protagonist, a young, mixed-raced woman who lives on the outskirts of Rio de Janeiro, is in all aspects a marginal character in her society. Young Clara, educated by her family in the fashion of the white petite-bourgeoisie, is seduced and abandoned by Cassi Jones, a white malandro—the carioca definition for a rogue.
Lima Barreto depicts Clara as a frail, amorphous character, thus making her representative not of her individual situation, but of the whole class of black women submitted to social and sexual abuse at the time. Afonso Henriques de Lima Barreto (Rio de Janeiro, 1881), a black man himself, was a journalist, and his entire literary corpus springs from his sharp observation of city life and its characters. The condition of women abused by their partners is one of the themes he developed in his oeuvre, along with the social situations of black people and the mentally ill. His work is inhabited by people who were, to a certain extent, outcasts like himself.
The problems Lima Barreto addresses are still alive today and feed Brazilian society's fears and fractures—especially the widely denied racism which is a part of why Lima Barreto's oeuvre was largely overlooked. Misogyny is also a serious problem in Brazil and is apparent particularly in the way some political leaders and commentators refer to Dilma Rousseff, the first woman to be elected president in Brazil.
The book's first chapter was excerpted in the magazine Mundo Literário in May 1922. Between 1923 and 1924, the novel was published in installments and only in 1948 as a book. The original manuscript is lost, and the editions we have depend on the feuilleton.
Clara dos Anjos is considered a minor work in Lima Barreto's oeuvre, one in need of refinement. Although Lima Barreto began working on it early in his literary life, even before his first novel was published, the book that we read now is likely not his final rendition.
Lima Barreto did not live to see the modernist movement, whose principles were established in a manifesto presented during the Modern Art Week in February, 1922, by Oswald de Andrade, a poet and novelist from the white elite of Sao Paulo. Lima Barreto died later that year at the age of 41, his heart failing after many years of alcoholism.
In English, read The Sad End of Policarpo Quaresma, by Lima Barreto, trans. Mark Carlyon (Penguin Classics) 
* * * *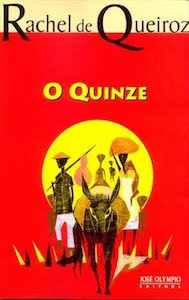 O Quinze, by Rachel de Queiroz (1930)
While in São Paulo and Rio, the modernist group fought for the local assimilation of the European avant-garde; authors from the Northeast, later reunited under the label of "regionalists," fought for the backlands of Brazil.
Rachel de Queiroz was 19 when she wrote O Quinze. The title translates to "The year of 1915," when a severe drought in her native state, Ceará, forced intense internal migration. The novel has two parallel and interwoven plots. On one hand, there is the story of Conceição, a young teacher from a family of landowners near Quixadá. She lives in Fortaleza and sustains a flirt with a cousin, Vicente. While she has intellectual aspirations, Vicente chooses early in life to be a farmer, taking personal care of the family land and cattle.
Then we have the story of Chico Bento, a cattle caretaker who loses his job when his employer decides to let his herd die of starvation, considering that, without rain, their care is not worth the investment. He sells his meagre possessions and "removes" himself (the verb used in Brazil is retirar-se, derived from retirantes, "removers") with his family—his wife, her sister, and five children, the youngest of which is Conceição and Vicente's godchild. He is headed for Amazonia, where men were required to work in the latex industry, but the harsh journey will lead him to Fortaleza and, from there, after many misadventures, to São Paulo.
The action is narrated in brief chapters, in a language that is as raw as the environment in which it takes place, leaving no room for sentimentalism.
The theme of the drought has never left the Brazilian imagination, and still haunts the lives of those in the backlands. The persistence of the problem has forced generations out of their original states to other regions, especially to the Southeast and more particularly to Rio and São Paulo. The massive internal migration was never well-absorbed, and the immense contingent of people coming from the Northeast helped to inflate the urban centers, which are, to this day, marked by inequality.
This short, intense novel explores much: the frailty of the law (labor regulations were virtually non-existent in Brazil up to 1943), corruption, the failures of charity (in place of the necessary government investment), and racial prejudice.
Rachel de Queiroz was praised from the start of her career and made a living by writing for the press. In fact, the aspirations of her character Conceição were probably similar to her own. In the years that followed, she wrote more books and was the first woman to enter the Brazilian Academy of Letters, though she's been somewhat forgotten. Although gender could have played a role in de Queiroz taking a backseat to other regionalists like José Lins do Rego and Graciliano Ramos (who, when reading, O Quinze, thought the book was written by a man, despite the name on the cover), her political leanings are more likely to blame  for the diminished appraisal of her oeuvre. At first a communist, she later became an open supporter of the military coup that usurped João Goulart's government in 1964, a movement that was never quite forgiven by an intellectual class almost entirely opposed to the dictatorial regime that followed, until 1985.
You can read, in English, Barren Lives, by Graciliano Ramos, trans. Ralph Edward Dimmick (University of Texas Press, 1971)
* * * *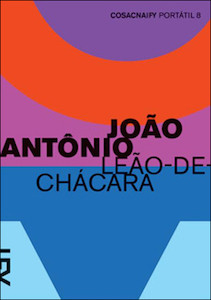 Leão-de-Chácara, by João Antonio (1975)
When the military coup came, Brazil had already started to shift from a rural country to an urban one, in part due to the aforementioned problems (which the deposed government was beginning to address by, for example, sketching a plan for agrarian reform). The way in which the dictatorial regime decided to face them was rather different, propelling what was to be called the "Brazilian Miracle," an economic bonanza fed by foreign capital invested in infrastructure areas, that contributed in no degree to lessen inequality.
While the whole country heard the government technocrats affirm that it was necessary "to wait for the dough to rise before the cake could be shared," many people—African-Brazilians, migrants, the marginalized—who inhabited the urban centers and their outskirts, were forgotten.
Born in a peripheral region of São Paulo, João Antônio left his hometown and moved to Rio some years after the publication of his literary debut, Malagueta, Perus e Bacanaço (1963). There, he started writing more and collaborating with what he would call "imprensa nanica," or, "dwarfed press": the small newspapers and mags that flourished in the 1960s and 70s and resisted the regime and its censorship.
João Antônio chose to write about those living on the outskirts of society, like Lima Barreto, whose name he mentioned whenever possible and to whose memory he dedicated his books, proclaiming that the author's talent was overlooked. Like Lima Barreto, he was also a journalist, and his fiction was based on his close contact to the real characters he met in the streets.
His second book, Leão-de-chácara—the title translates to "bouncer"— has four stories, three of which take place in Rio, and the last one, in São Paulo. It was a success, confirming João Antônio's name as a "underworld interpreter." He wrote with the language of the streets and from the point of view of those who walk invisible to us, yet side by side to us–for "what the streets know best is how to make people mingle," as he writes in one of his stories, Três Cunhadas – Natal de 1960 ("Three sisters-in-law – Christmas, 1960").
You can read, in English, The Hour of the Star, by Clarice Lispector, trans. Benjamin Moser (New Directions, 2011) 
* * * *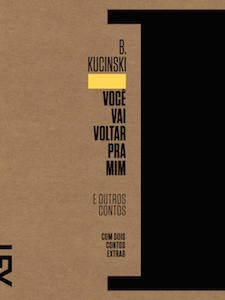 Você Vai Voltar pra Mim, Bernardo Kucinski (2014)
Bernardo Kucinski (São Paulo, 1937) contains a personal story concerning Brazil's dictatorship: his sister "was disappeared" by the regime. The tortuous verbal regency indicates that those people, the "desaparecidos," went missing by the hand of the dictatorship and were, in most cases, never found.
From that experience, Kucinski, who had dedicated his professional life to—guess what?—journalism, wrote the powerful K (2011). The novel, whose title evokes Kafka's maddening bureaucracy books, retraces the experience of his father's search for Ana Rosa. The book was shortlisted for the most important Brazilian literary prizes.
Você Vai Voltar pra Mim ("you are coming back to me") is like a gallery of characters whose lives were tainted by the dictatorship in different levels. In his short stories, Kucinski seems to have attained more control of his writing. Even if the facts retold in Você Vai Voltar pra Mim are closer to his experience, they seem more distant than the tragic story in K, in which sometimes one could notice the effort to "sound literary."
This second book is a page-turner, and by the end you get a sense of what living under the dark grasp of the dictatorship was like. It depicts an experience not to be repeated nor forgotten. Its reading should be advised to those who, unsatisfied with Dilma Rousseff's re-election, marched upon the streets asking for a military intervention against her government—a group that included youngsters born after 1985, when democracy was reestablished in Brazil.
You can read, in English, K, by Bernardo Kucinski, trans. Sue Branford (Latin American Bureau, 2015)
* * * *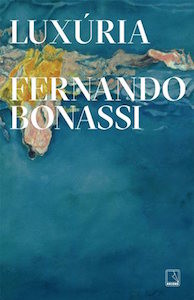 Luxúria, by Fernando Bonassi (2015)
Fernando Bonassi (São Paulo, 1962) is the only writer in this list who hasn't worked in journalism. He studied cinema and has a solid career as screenwriter, and is a writer of adult and children books. His adult novels mostly deal with the reality of the city. The restrained violence we all carry within us is considered a thematic mark of his narratives.
In Luxúria ("lust"), his first novel in a long while, Bonassi focuses on the life of a working class man and his family, a fictional model of many families that achieved social ascension through consumer goods. The maximalist symbol of this newly acquired power is the decision of the protagonist to construct a swimming pool in their rather modest house, a common dwelling in a planned neighborhood aimed at those who would benefit from the newly acquired culture of credit.
Churches occupy the space once destined to movie-theaters, the un-diagnosed depression of the wife, the nebulous world inside the mind of the undisciplined son, the rage the man carries inside him and to which he tries to give escape through sex—everything in this novel creates an atmosphere of anxiety associated with the lack of perspectives that haunts, in different ways, all of its characters.
This tense novel is a fine example of Bonassi's skills and, at the same time, is possibly the first piece of fiction to critically depict the immediate consequences of the "lulismo," a term derived from the eight-year period of Luiz Inácio Lula da Silva, which led to Dilma Rousseff's first (and maybe only) five years at the presidency.
You can read, in English, There Were Many Horses, by Luiz Ruffato, trans. Anthony Doyle  (AmazonCrossing, 2014)
---