10 Women Poets Who Inspired Me To Become a Writer
Aija Mayrock Names Hannah Szenes, Lucille Clifton, Qiu Jin, and More
As a kid, I never understood poetry. And I certainly never thought I was capable of writing it. Poetry felt like the top shelf I could never reach—there was just something you needed to be able to write it and I never thought I had "it." As I got older, I looked back at the rhyming words I had strung together in my diaries realized that maybe it was a type of poetry. I kept writing, and I began to study the poets I had learned about in school—"canon poets," mainly white men. Though I was completely and entirely captivated, I wanted to learn about the women who had the gift of creating worlds out of words too. So I began to research female poets, from all around the world, who never quite made it to the textbooks I received in school. Whether they are truly unsung poets in traditional terms or just names that may not appear in a grade school poetry class, these women are just some of the women who inspired me. Here are ten women with remarkable stories, history making accomplishments, and poetry that transcends time and borders. 
*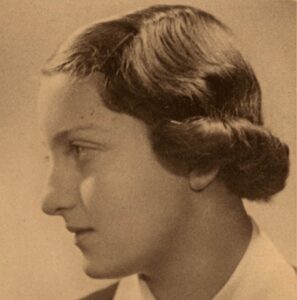 Hannah Szenes
Szenes was Jewish poet born in Hungary in 1921. After fleeing Hungary due to persecution, Szenes joined the British Air Force and became a paratrooper. Upon landing in Yugoslavia, Szenes and her fellow paratroopers learned Hungary had already been occupied by the Germans. Her male counterparts fled due to the danger of the mission, but Szenes persevered. She was captured at the border and imprisoned, where she was beaten and tortured, and despite it all, never shared any military secrets with her captors. She was executed at 23 years old. As she was a poet throughout her very short life, she wrote this poem while awaiting her death from prison. These words were found in her prison cell:
One – two – three… eight feet long
Two strides across, the rest is dark…
Life is a fleeting question mark
One – two – three… maybe another week.
Or the next month may still find me here,
But death, I feel is very near.
I could have been 23 next July
I gambled on what mattered most, the dice were cast. I lost.
*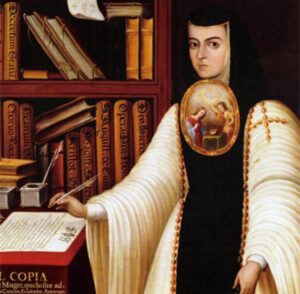 Sor Juana Ines de la Cruz
Born in San Migues Nepantla, Mexico in 1651, Sor Juana Ines de la Cruz she was a nun, a poet, a writer, and a musician. She wrote about religion, feminism and love. She had no formal education, but her dedication to being an autodidact and her lack of interest in marriage led her to become a nun in the Convent of Santa Paula. Although she stayed cloistered for the rest of her life, Sor Juana became the unofficial court poet and her work was received by so many in the world outside the convent. She died taking care of her fellow nuns during an epidemic. Today she is a national icon in Mexico and her image is on Mexican currency.
Read "Love Opened a Mortal Wound" here.
*

Qiu Jin
Born in 1875, Qiu Jin was a revolutionary, feminist writer from Xiamen, Fujian China. Qiu Jin was sent to school in Japan by her family. While in Japan, Qiu Jin edited Vernacular Journal (Baihua Bao) where she wrote a feminist manifesto about foot binding and oppressive marriages. She continued to publish writing that pushed the public towards a more equal future, including China Women's News, which was shut down by authorities. In 1907, at 31 years old, Qiu Jin was arrested for revolutionary activities. They used her own writing to incriminate her, as she would not admit to her role in the uprising. Her last words, written in the form of a poem, are as follows:
秋風秋雨愁煞人
(Autumn wind, autumn rain — they make one die of sorrow)
Read "Don't Tell Me Women Are Not the Stuff of Heroes" here.
*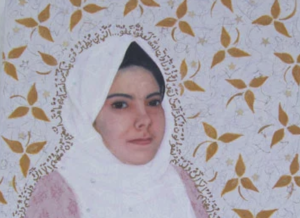 Nadia Anjuman
Nadia Anjuman was born in Herat, Afghanistan  in 1980. The Taliban had shut down schooling for women and so Nadia attended an underground school for girls called the Golden Needle Sewing School, organized by other young women in the community. She went on to study at Herat University and publish a book of poetry titled Flower of Smoke. Her husband's family is thought to have felt her poetry would bring disgrace to them, as she detailed the oppression of Afghan women in her writing. Despite this, she continued to write and was working on another poetry book that detailed the sadness she felt in her married life. In 2005, Nadia's husband murdered her. After her death, much of her poetry was published internationally. 
Read five of Anjuman's poems here.
*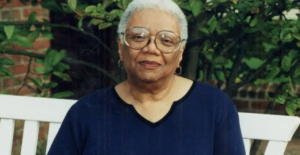 Lucille Clifton
Lucille Clifton was born in 1936 in DePew, New York. She studied at Howard University before transferring to SUNY Fredonia. She was discovered by poet Langston Hughes. Her first book Good Times was published in 1969 and regarded by the New York Times as one of the year's ten best books. In 1988, Clifton became the first author to have two books of poetry as finalists for a Pulitzer Prize. Over the course of her lifetime, she published over ten poetry collections and ten children's books. She was also the poet laureate of Maryland. She passed away in 2010.
Read "sorrow song" here.
*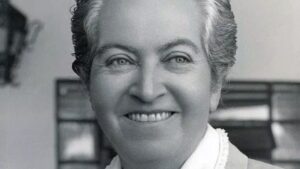 Gabriela Mistral
Gabriela Mistral was a Chilean poet, diplomat and educator born in 1889 in Vicuña, Chile. She grew up in poverty and by 15 was supporting herself and her mother. In 1945, she became the first Latin American author to receive the Nobel Prize in Literature. In 1951, she was awarded the National Literature Prize in Chile. In addition to her extensive body of poetry, Mistral published over 800 essays throughout her life. She died of pancreatic cancer in 1957 at the age of 67.
Read "Ecstasy" here.
*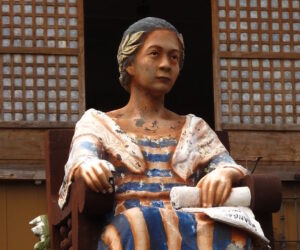 Leona Florentino
Leona Florentino was a Filipino poet born in 1849 in Vigan, Llocos Sur Philippines. She began writing poetry at a very young age but was denied university education because of her gender. Instead, her mother began tutoring her. At 14, she was married and had five children. Due to the feminist themes in her writing, she was shunned by her husband and family. She lived alone in exile for the reminder of her life, dying at the young age of 35. Posthumously, her poetry was included in the International Encyclopedia of Women's Works. She is thought to be the first Filipino to receive this recognition. Today she is considered the "mother of Philippine women's literature."
Read "Blasted Hopes" here.
*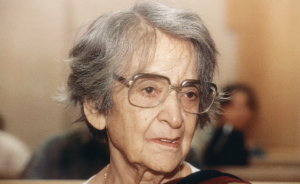 Amrita Pritam
Amrita Pritam was a Punjabi poet born in 1919. Her writing tackles many themes from love, violence against women, and war. She published her first collection of writing at 16 years old. During her career of more than 60 years, she wrote 28 novels, 18 volumes of poetry and 16 volumes of short stories. In 1956, Pritam became the first woman to win the Sahitya Akademi Award and later received the Bharatiya Jnanpith, one of India's highest literary awards. She died in 2005, at the age of 86. Today she is regarded as one of history's foremost female Punjabi writers.
Read "Empty Space" here.

*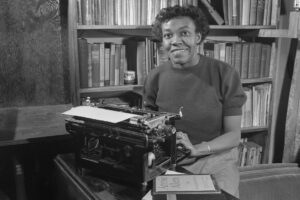 Gwendolyn Brooks
Gwendolyn Brooks was an American poet and educator who is one of the most influential poets of the 20th century. She was born in 1917 in Topeka, Kansas. At 13 years old, Brooks' first poem was published in a children's magazine. By the age of 16, she had already written and published 75 poems. As a high school student, Brooks was a contributor to The Chicago Defender.  She won the Pulitzer Prize for poetry in 1950, making her the first African American author to win the Pulitzer Prize. She was the Poet Laureate of Illinois for 32 years. Brooks died in 2000 at age 83.
Read a Brooks poem here.
*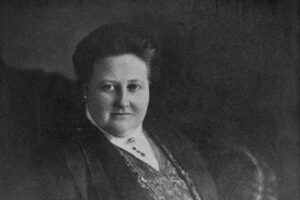 Amy Lowell
Amy Lowell was an American poet born in 1874 in Brookline, Massachusetts. Lowell never attended college because her family did not support a woman going to school, so instead she became an avid reader. During her career of over 12 years, she wrote and published 650 poems. Lowell was a lesbian and was said to have been in a relationship with Ada Dwyer Russell, however due to the intense homophobia of the time, their relationship was not known to many people. The letters shared between the two were destroyed after her death, as per Lowell's request. She died at 51 years old and the following year she won the Pulitzer Prize for Poetry posthumously. Though her work fell into obscurity after her death, in the 1970s, her poetry was rediscovered and celebrated.
Read "A Gift" and "Anticipation" here.
__________________________________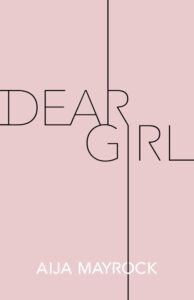 Dear Girl by Aija Mayrock is available now via Andrews McMeel Publishing.
---