10 New SF and Fantasy Books to Augment Your August
Featuring Megan Giddings, Tasha Suri, R.F. Kuang, and Many More

There's no better way to beat this brutal heat than to retreat to the nearest air-conditioned place, be it your home or public transportation, with one of this month's many promising SF and Fantasy reads. It seems as if almost every publisher has something to offer this month: the magic of consuming stories and bending words for translations, or blood magic that leaves the deepest of bruises; fake soothsayers and real witches; yearning fantasy romance and incisive dark academia that brings to light the evil in our own world.
*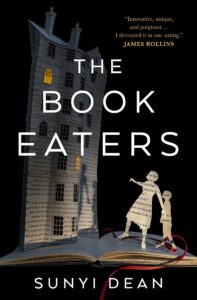 The Book Eaters by Sunyi Dean
(Tor Books, August 2)
Books about the magic of reading are just the best, and it's a delight to watch writers find new and inventive ways to make metaphor out of our love of the written page. Think Jasper Fforde's series about characters who literally fall into a good book, but Sunyi Dean's debut fantasy has a darker edge to it. In her world, beings like The Family literally consume books, each with a unique taste (spy capers are snacks, romances are decadent dessert). But not all book eaters are equal; girls and boys are allowed different book diets designed to keep them trapped in old gender roles. But when Devon learns that her son needs not words, but actual thoughts, to survive, she must decide what primal darkness she is willing to tap into to protect her child over her Family.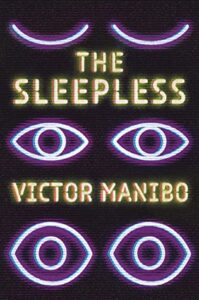 The Sleepless by Victor Manibo
(Erewhon Books, August 2)
It's fair to say the last five years have made insomniacs out of many of us, so a near-future tale about our world altered by a pandemic of sleeplessness sounds very real. But Victor Manibo's take stands apart from other cautionary tales by arguing that Sleeplessness might actually… be good? Citizens who evolve out of circadian rhythms are able to optimize their time (for more money, naturally) and establish themselves as both inspirational and fearsome among their puny peers who need to waste eight hours of rest. But of course, the restless hustle can't last forever, and when journalist Jamie Vega gets implicated in his boss' death, he must come clean about the unethical way in which he has achieved Sleeplessness… and potentially face a future in which he must once again close his eyes.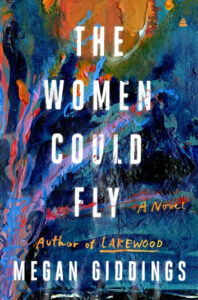 The Women Could Fly by Megan Giddings
(Amistad, August 9)
After delving into the horrors of medical experimentation on Black bodies in her debut Lakewood, Megan Giddings conjures the traumatic history of witchcraft into the dystopian near-future of her sophomore novel. Nearing age 30, Jo either must get married—but she's ambivalent about her boyfriend and in love with her best friend Angie—or submit herself to The State's registry to be monitored for potential signs of being a witch. Instead, a new opportunity arises: Visit an island that might provide a clue to her mother Tiana's disappearance 14 years ago. But is being accused of witchcraft an even worse fate than a lifetime of control?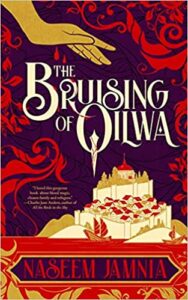 The Bruising of Qilwa by Naseem Jamnia
(Tachyon, August 9)
I find narratives about magic especially compelling when that power draws from the body, like Naseem Jamnia's debut fantasy that centers on blood magic. But just like the unpredictability of our own blood, Firuz-e Jafari finds that their magic is difficult to control and carries various social taboos. First, it exiles them from their homeland of Dilmun in the face of a devastating plague; then, as a refugee in the Free Democratic City State of Qilwa, the discovery of more rotting bodies makes them a scapegoat all over again.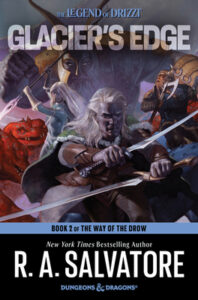 Glacier's Edge by R.A. Salvatore
(Harper Voyager, August 9)
For over thirty years, R.A. Salvatore has been penning the adventures of Drizzt Do'Urden, a Dark Elf from the Forgotten Realms setting of Dungeons & Dragons lore. While Drizzt is a well-known character in the fantasy genre, some of his books have contributed to racist stereotypes about dark-skinned elves. Last year saw the start of a new trilogy, The Way of the Drow, intended to make up for those depictions by more thoughtfully broadening the identity of the drow; this is the second installment after Starlight Enclave, and a fine place to start for new readers.
The Oleander Sword by Tasha Suri
(Orbit Books, August 16)
After laying all of the political intrigue groundwork for the realm of Parijatdvipa in last year's The Jasmine Throne, Tasha Suri acts on the promise of the series called The Burning Kingdom. Malini and Priya—an empress newly crowned and a priestess re-empowered—have their respective plans to burn it all down; but they also burn for one another, especially as their allegiances and destinies may continue to put them at cross-purposes.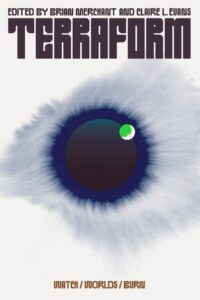 Terraform: Watch/Worlds/Burn, edited by Brian Merchant and Claire L. Evans
(MCD x FSG Originals, August 16)
This anthology collects 52 science fiction stories from VICE's Terraform vertical, separated into equally crucial thirds. "Watch" concerns surveillance, with stories from Laurie Penny, Rose Eveleth, and Omar El Akkad, among many others, introduced by Cory Doctorow. "Worlds" explores artificial intelligence via Sarah Gailey, Jess Zimmerman, Meg Elison, and Lincoln Michel. And climate change is the name of the game in "Burn," with E. Lily Yu, Tochi Onyebuchi, Jeff VanderMeer, and more auguring a potential future via incisive speculative short fiction.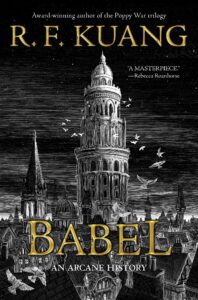 Babel, or The Necessity of Violence: An Arcane History of the Oxford Translators' Revolution by R.F. Kuang
(Harper Voyager, August 23)
I've been excited about Babel since R.F. Kuang (The Poppy War trilogy) first teased this magical dark academia tale on Twitter. Set at Oxford University in a version of 1828 where magic is woven into academia, the pull of this esteemed institution is nonetheless as compelling as our own: Canton-born orphan Robin Swift is enrolled in the Royal Institute of Translation, where he works in his native language of Chinese as well as ancient Greek and Latin, using enchanted silver bars to recover meanings lost in translation. But despite his own enchantment at the insular world of Babel (as the institute is nicknamed) and the friendships forged therein, Robin cannot forget that he is aiding Britain's colonization and transformation of other countries. And when it's China that is being threatened for its silver and opium, he has to choose between the land that made him and the land that shaped him.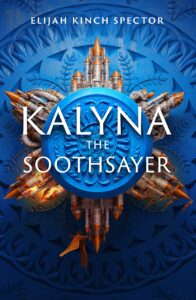 Kalyna the Soothsayer by Elijah Kinch Spector
(Erewhon Books, August 30)
In a genre filled with fortune tellers and seers, we love to see a con artist. The daughter and granddaughter of nomadic soothsayers, Kalyna Aljosanovna did not inherit her family's Gift… but that hasn't stopped her from playing customers to predict their futures. But that grift gets her kidnapped by the spymaster of neighboring Rotfelsen, trying to stay afloat during political intrigue while grappling with a vision of the end of the world. Elijah Kinch Spector's debut brings the geopolitical intrigue of The Traitor Baru Cormorant with a more upbeat (if still unapologetically ruthless) protagonist.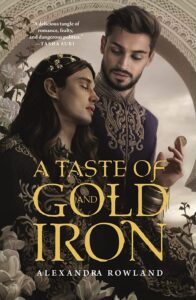 A Taste of Gold and Iron by Alexandra Rowland
(Tordotcom Publishing, August 30)
Rounding out the month is a tender fantasy romance set in an Ottoman Empire-esque matriarchal kingdom. But the protagonist is shy prince Kadou, whose debilitating anxiety inadvertently sets off a tragic misunderstanding that both alienates him from his sister the sultan and saddles him with cold new bodyguard Evemer. Or is it Evemer who's stuck with Kadou? It certainly seems that way, but Kadou's insistence on investigating a crime within their guilds in order to set things right sparks a slow-burn romance between the two men, in a yearning tale about what members of disparate societal classes owe one another.
*
Natalie Zutter is a Brooklyn-based playwright and pop culture critic whose work has appeared on Tor.com, NPR Books, Den of Geek, and elsewhere. Find her on Twitter @nataliezutter.
---