10 Japanese Books by Women We'd Love to See in English
Strong Women, Soft Power
When my fellow translators and I first got together to chat about ideas for the latest installment in this series, 10 Japanese works of fiction by women we'd love to see in English, we all had the impression that a fair number of Japanese women writers were represented in translation. But in fact, when we looked at the statistics of books published in recent years (again, compliments of the fantastic database maintained by Three Percent), we were appalled to see the tremendous disparity between those written by men and women in the fiction category—slightly more than one book by a female author for every ten books by male authors.
And once we began compiling this list, we couldn't help but notice that some of the titans—or shall we say titanesses?—are tragically underrepresented in English. Even if more than one of their titles has ever been published, their work is not regularly available in bookstores or online.  All too often, writing by women is published disparately, in separate journals and anthologies, some of which have gone out of print—so that actually they appear and then disappear in translation. These women writers are giants whose books should be as readily accessible as those by Yukio Mishima, Osamu Dazai, and Kobo Abe.
What's more, in overviews of Japanese literature, female authors are (or have been, until recently) all too often left out, added as an afterthought, or not integrated into critical discussion. This is a strange phenomenon, given how prolific and present women actually are in Japan's publishing world, as well as anecdotal evidence that it's currently more difficult for new male writers to sell books.
Challenging though it was to whittle it down to ten, the following list includes some of our favorite outstanding books, from the recent past and extending further back into the twentieth century. Many of these authors have tremendous backlists as well, demonstrating their range and prowess as literary geniuses.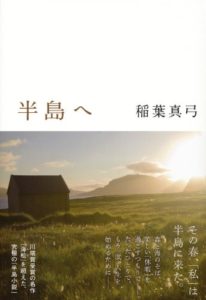 To the Peninsula (半島へ) by Mayumi Inaba (真弓稲葉) (Kodansha, 2011)
An account of time spent in a little house in a rural coastal community on Japan's Inland Sea. The author describes the pleasure she takes in the simple old objects in her "hut"; the sights, sounds, and smells of the forest; building a bridge out of her father's bookcases; clearing a swamp; planting flowers and vegetables; and her easygoing interactions with her elderly and retired neighbors, fellow metropolitan escapees. She muses on her arid life in Tokyo, on a beloved friend who committed suicide, and, fleetingly, on a past relationship with a lover who has died. The mere act of documenting what she sees and hears around her, and her own thoughts and reactions, suggests at once a self-affirmation and dissolution into the rhythms of nature and time. Some readers will recognize references to Henry David Thoreau; others will recall the writing of the medieval monk and recluse Kamo no Chomei.
Why translate it? One of many beautiful works left by this gifted writer and poet who died in 2014, To the Peninsula won both the Tanizaki Jun'ichiro Prize for Literature and the Shinran Prize. Occupying a place midway between fiction and nonfiction, it features slow, meditative descriptions of turtles, crabs, beetles, ants, bees, mosquitoes, birds, camellias, the colors of sunlight, the sound of trees drinking, the reassurance of knowing the age of the rocks beneath one's feet. There is a special dreamy quality to Inaba's prose that makes her descriptions of quotidian events an utter pleasure.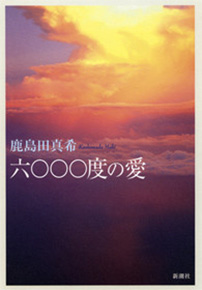 Love at 6,000° (六〇〇〇度の愛) by Maki Kashimada (鹿島田真希) (Shinchosha, 2005)
An ordinary housewife, haunted by visions of a mushroom cloud, abruptly leaves her husband and son behind and travels to Nagasaki, where she embarks on an affair with a young half-Russian, half-Japanese man. Inspired by Marguerite Duras's script for Hiroshima, Mon Amour, this stunning, Yukio-Mishima-Award-winning novel of ideas unfolds in mesmerizingly precise prose fragments that plumb the depths of the main character's—and author's—reckoning with issues of historical trauma, gendered identity, and the quandary of existence itself.
Why translate it? Kashimada is a major figure in contemporary Japanese literature known for her experimental prose style and intellectual rigor. Japanese literature, and especially Japanese literature by women, is routinely stereotyped as insular and obsessed with autobiography, but Kashimada's allusive, outward-facing work insists on placing her fiction squarely within the context of world literature and thought. As a member of the Japanese Orthodox Church, Kashimada engages with issues of faith and transgression in ways that make her exceptional within not just Japanese women's writing but the global literary scene in general.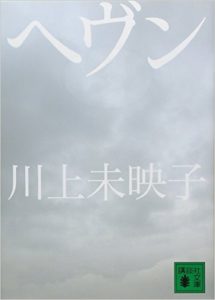 Heaven (ヘヴン) by Mieko Kawakami (川上未映子) (Kodansha, 2009)
The story of two misfits who are bullied at school and who find solace in each other's companionship.  Astonishing in its impact and overwhelmingly poignant, the novel delves into deeper questions of identity and the nature of persecution, of personal agency and responsibility.
Why translate it? Mieko Kawakami has written a complex philosophical novel—she counts Nietzsche among her influences—in deceptively straightforward terms.  Heaven's themes are universal, and the novel offers a touching and provocative treatment of a subject—bullying—that has become a severe problem in many countries.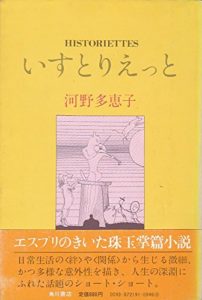 Tiny Stories (いすとりえっと) by Taeko Kono (河野多惠子) (Gakugei Shorin, 1989)
A miscellany of twelve vignettes, selected by the author from a longer series of short stories published in the 1970s. The vignettes vary in length, tone, and narrative voice, with a common thread being "surprise"—a sudden opening out, or dropping away, of narrative perspective. A writer who visits her doctor at home one evening to fact-check for a story suddenly finds herself in a nonsensical but ominous family situation. A wife witnesses instances of her husband's cruelty and callousness towards birds—only to become, a few years later, a "bird" herself. A young man goes to the city for university and feels a nameless and growing alienation as his studies progress. Then, when his city apartment burns down, he experiences a strange revival of interest in life's possibilities. Rather than linking in an obvious linear sense, these laconic episodes hang together in an arrangement of sharp fragments, challenging the reader to provide the connections.
Why translate it? Kono is one of the major writers in 20th-century Japanese literature, with a reputation for disrupting notions of normality and deviancy. Tiny Stories from the 1970s are light and dry, yet cutting, explorations of the unnerving and the uncanny, and suggest an ongoing preoccupation with the anxiety inherent in modern life.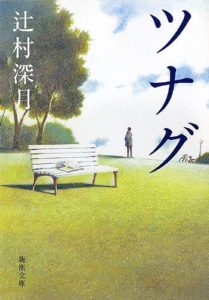 The Link (ツナグ) by Mizuki Tsujimura (辻村深月) (Shinchosha, 2010)
After his father killed his mother and committed suicide, Ayumi is brought up by his grandmother, Aiko. When he reaches high school, Aiko begins training him in the secret art of a spirit medium, facilitating one-off reunions between the living and the dead. This work brings Ayumi into contact with various people who have lost loved ones, forcing him to grow up in the process. And it prepares him for the truth about his parents' death.
Why translate it? A powerful work that examines life and death, loss, and relationships, it earned the author the Yoshikawa Eiji Prize for New Writers, and was made into a film in 2012 (English title, Until The Break of Dawn) directed by Yuichiro Hirakawa. Tsujimura has won a number of awards for her work, including the prestigious Naoki Prize in 2012.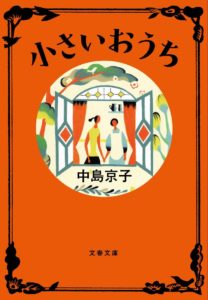 The Little House (小さいおうち) by Kyoko Nakajima (中島京子) (Bungeishunju, 2010)
Set in a little house with a red gabled roof in Tokyo during the early 1930s up to Japan's defeat in World War II, the narrative takes the form of a memoir penned by housekeeper Taki, who was sent to the city from the rural north at age 14 to work as a maid. When the lady of the house Tokiko is widowed, she takes Taki with her to her new marriage, where Taki stays until she evacuates back to the north near the end of the war. The two women grow as close as sisters, but while Tokiko secretly falls in love with a young artist employed in her husband's firm, Taki cannot suppress her own love for Tokiko.
Why translate it? Kyoko Nakajima demonstrates her attention to historical detail as she skillfully develops the intricate plot, describing family secrets against a backdrop of war with supreme sensitivity. This masterpiece earned her the coveted Naoki Prize in 2010, and in 2014 it was made into a hugely successful film directed by Yoji Yamada.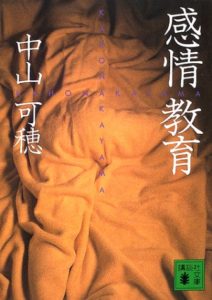 Sentimental Education (感情教育) by Kaho Nakayama (中山可穂) (Kodansha, 2000)
Sharing a title with Gustave Flaubert's novel, Kaho Nakayama's version describes the emotional development of two women, Nachi and Rio—their pain and loneliness in the years leading up to when their paths cross, and the blissful intimacy that they discover once they find each other.  Based loosely on one of the author's relationships but not necessarily autobiographical, Nakayama's lyrical prose quietly inhabits the lives and minds of these two characters.
Why translate it? The troubled and tender upbringings of each of these women, their sentimental idiosyncrasies, and the forces that bring them together and threaten to tear them apart, make for riveting reading in this star-crossed love story.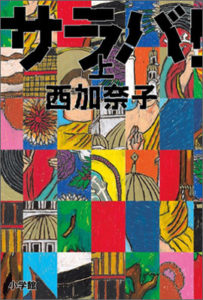 Saraba! (サラバ!) by Kanako Nishi (西加奈子) (Shogakukan, 2014)
A sprawling masterpiece that won the Naoki Prize in 2015 and went on to be one of the bestselling novels of the year in Japan. Like the author, the protagonist was born in Iran in 1977, returned to Osaka with his family when the revolution came, and then moved to Egypt for the formative years of seven to twelve. After the narrator grows up, goes away to university, and begins to work as a writer, ultimately his own isolation forces him to reckon with the breakup of his family and his utter lack of direction in life.
Why translate it? Kanako Nishi broke onto the literary scene over ten years ago—many of her books have been bestsellers and several have been made into films—and Saraba! is her most ambitious work to date.  She wrestles with religion, individualism, and society, encompassing the Tokyo sarin gas attacks, the earthquake disasters of 1995 and 2011—she even works in the Arab Spring.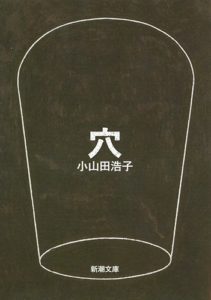 The Hole (穴) by Hiroko Oyamada (小山田浩子) (Shinchosha, 2014)
When 31-old Asahi Matsura's husband is transferred to a workplace near his family's rural home, the couple move into a house next door to his parents. One day, as Asahi runs an errand for her mother-in-law to the local convenience store, she comes across a strange creature and, following it, falls up to her chest in a deep hole. This is the beginning of a number of strange happenings, not least the discovery that her husband has an elder brother that nobody has ever mentioned to her before, and an increasing awareness of the oddness of the community surrounding her.
Why translate it? Hiroko Oyamada is another noteworthy young female writer with a distinctive voice. This masterful portrayal of how ordinary everyday life can so easily be disrupted and transformed into the extraordinary earned her the 2013 Akutagawa Prize.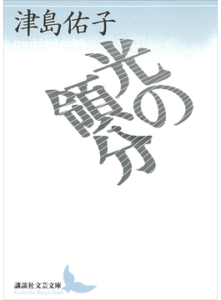 Territory of Light (光の領分) by Yuko Tsushima (津島佑子) (Kodansha, 1979)
Going through a divorce, the unnamed young narrator of Territory of Light rents a cheap and eccentric apartment for herself and her three-year-old daughter. The novel-in-stories follows their lives for a year. Yuko Tsushima broke new ground—not only for Japan—writing in 1979 about a single working mother's conflicts and failings, and her sharp quotidian realism still hasn't lost its edge, yet her fresh imagery and sense of the fantastic give Territory a luminous beauty.
Why translate it? It's the author's best-known book in Japan as well as France. And Tsushima's take on motherhood in this early short work shows the fearlessness she would bring to her far-ranging later themes.
---