10 Giant Translated Novels that Make a Mockery of "Subway Reading"
A Work-Out for Your Biceps and Your Mind
I have just one simple expectation for the novel as physical object: I expect it to be portable. I take for granted that any novel I wish to read will fit in my purse, that I can hold it aloft on the metro read from it without tiring my arm. I expect that I can pack it in my carry-on luggage and enjoy it on the plane, even in the reduced dimensions of economy class.
Generally speaking, the novels that I read have not defied these expectations. Even David Foster Wallace's Infinite Jest or William T. Vollmann's Europe Central has more or less been in compliance. But the soon-to-be released Bottom's Dream by Arno Schmidt will not be. In fact, it will do much, much more than merely defy my one simple expectation. It will shake me by the lapels and spit, You fool! How dare you expect to leave the house with me!
At 1,500 pages, 11 x 14 inches, and 13 pounds, it is one of those rare novels that one can only declare non-portable. That makes an absolute travesty of the idea of a "subway book."
Outlandish as it is on the outside, it is equally as bizarre on the inside: set in three columns according to a typography designed by the author just for this book, it follows Finnegans Wake in depicting a night's sleep in prose that is recondite to the point of impenetrability. John E. Woods, who has made the standard translations of Thomas Mann's major works, as well as dozens of other German-language classics, has brought a number of Schmidt's bizarre works into English. He spent well over a decade making an English edition of Bottom's Dream, and now it is here, published this month by the Dalkey Archive Press, if you dare.
In honor of its arrival, I would like to present a rundown of some of the most enormous recent novels-in-translation. For this list I am only choosing titles release as stand-alone volumes—so no Neapolitan Quartet by Elena Ferrante, nor Knausgaard's My Struggle, both of which would easily squish most other titles on this list. And to add a little challenge, I am only considering contemporary works, or older works that have only recently been translated for the first time.
In order to give a more accurate sense of each novel's size, I am including not only page count but also each book's dimensions and format. Larger hardcover volumes may contain as many as 500 words per page, whereas the smaller formats will generally hit in the mid to low 300s. As a reference point, the War and Peace Vintage Classics edition (including roughly 100 pages of back matter) comes in at 1,296 pages, paperback, 6 x 9.2 inches.
Parallel Stories by Peter Nádás (tr. Imre Goldstein), 2011
1,152 pages, hardcover, 6.4 x 9.6 in.
The only time I have ever traveled overseas with just one single, lonely book in my luggage was in 2011, when I went to Nicaragua with a galley of Parallel Stories in tow. How could you need more? Nearly 20 years in the writing, it is a mammoth distillation of Hungary's 20th century, including the Second World War and Holocaust, the failed uprising of 1956, and the confusing present day. It is also one of the filthiest, most sex-drenched books I have ever experienced, with exacting descriptions of genitals and lengthy encounters that can stretch on for dozens of pages. Some people loved this book (Francine Prose), some hated it (Ben Moser)—it is one of those mammoth works about which you must feel some way.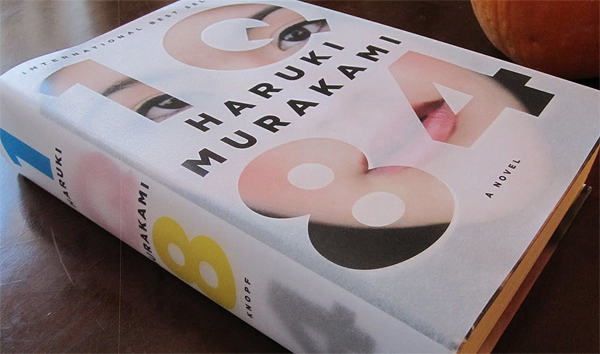 1Q84 by Haruki Murakami (tr. Jay Rubin, Philip Gabriel), 2011
994 pages, hardcover, 6.3 x 9.4 in.
When this was released in Japan in 2009-10 (where it was published in three installments), it was widely seen as Murakami's bid for the Nobel Prize—a mammoth volume to add a little historical and political weight to an extraordinary, but generally apolitical, career. Although it didn't net Murakmai the Nobel, it was a complete sensation in Japan, and it did pretty well in the States, too, when the English translation was released as a single volume in 2011. The title is a reference to Orwell's 1984, and the plot involves parallel worlds and a mysterious book titled Air Chrysalis.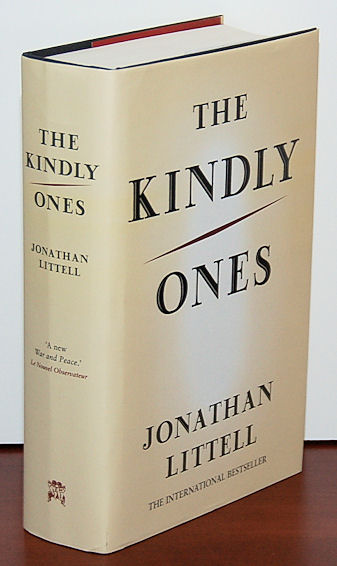 The Kindly Ones by Jonathan Littell (tr. Charlotte Mandell), 2009
992 pages, hardcover, 6.1 x 9 in.
Speaking of filthy, this novel is narrated by a former SS agent and Holocaust perpetrator who also happens to engage in some of the most bizarre and masochistic sex ever narrated in modern literature. Although an American, author Littell has lived in France for quite some time and wrote this book in French, where it received the prestigious Prix Goncourt in 2006 and became a bestseller. Despite attracting a widely discussed million-dollar advance from HarperCollins and selling extraordinarily well in France, The Kindly Ones received polarized reviews in America and the book became a flop.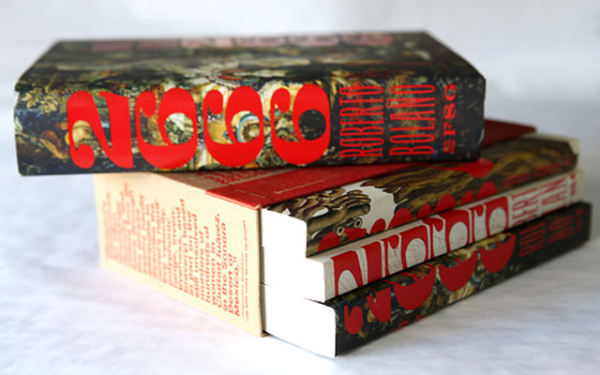 2666 by Roberto Bolano (tr. Natasha Wimmer), 2008
898 pages, hardcover, 6.4 x 9.3 in.
The legends surrounding this book and its author are legion, but the dramatic story of 2666's creation seems to be more or less true: dying of liver disease and hoping against fate for a transplant, Bolaño set to work on a mammoth, career-summing novel, the capstone to an extraordinary decade of productivity that had seen him give the world a number of future classics of Spanish-language literature. This labyrinthine book involves a reclusive writer named Archimboldi, the academics who write about him in his absence, the Mexican desert, and the horrific femicides that have occurred for years on the Mexican border in and around Ciudad Juárez. Released posthumously in Spanish in 2003, it received nearly universal adulation, which was much the case with the 2008 release of the English translation. Even today it's difficult to find anyone who will meet this book with anything other than awe.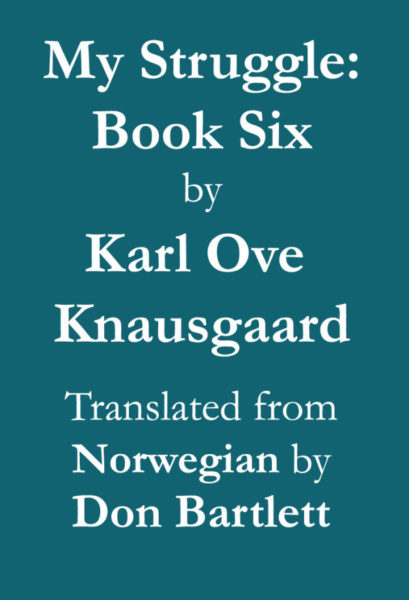 My Struggle: Book 6 by Karl Ove Knausgaard (tr. Don Bartlett) 2018?
900? pages, hardcover, 6.5? x 7.8? in.
The only forthcoming title on this list (and probably the one that took the shortest time to write), the final volume in Knausgaard's much-discussed My Struggle series is a mammoth conclusion to a massive, autobiographical sextet. Projected to be in the vicinity of 900 pages, and reportedly involves a 300-page digression/mini-novel about the Holocaust, volume six sees the Norwegian sensation delving into the struggles of his own success. In interviews Knausgaard has stated that the book's plot deals with the media spectacle surrounding the reception of My Struggle vols. 1 to 5 in Norway, and we further know that it ends with the famous last line "And I'm so happy that I'm no longer an author." We also know that this has proven to be false, as Knausgaard has already released an enormous project titled "Four Seasons" in Norwegian and has many plans for more work.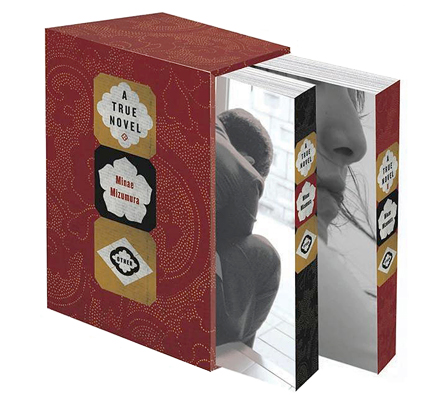 A True Novel by Minae Mizumura (tr. Juliet Winters Carpenter), 2013
880 pages, paperback, 5.6 x 8.7 in.
This transplantation of Emily Brontë's Wuthering Heights to postwar Japan became an immediate success upon its English translation in 2013, with the New York Times proclaiming it a "fascinating meditation on cultural borrowing and the dislocation of modernity." The book begins with a prologue featuring the author herself as the main character, and from there it becomes a love story, set amid an investigation into what happened to Japan's culture after the country was savaged in World War II. This book's arrival in the States marked the long overdue English-language debut for one of Japan's most interesting and prominent contemporary authors.
Celestial Harmonies by Péter Esterházy (tr. Judith Sollosy), 2004
864 pages, hardcover, 6.1 x 9.2 in.
Another mammoth Hungarian novel (the Hungarians seem to love writing them), this one took nine years to complete and is a family saga chronicling hundreds of years in Esterházy's own clan during the Austro-Hungarian empire. Notably, the book is strongly postmodern, drawing particularly on the work of the American short story writer Donald Barthelme, who, along with Borges, Sartre, and Wittgenstein, are major influences on Esterházy. Curiously, Esterházy followed this novel up with a revision of sorts titled "Revised Edition," which was declared an appendix to Celestial Harmonies and which deals with the author's discovery that his father (who is a major character) was an informer for the secret police during communism.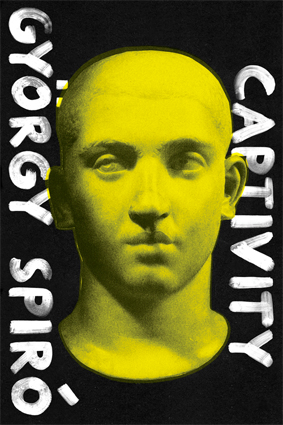 Captivity by György Spiró (tr. Tim Wilkinson), 2015
864 pages, hardcover, 6 x 9 in.
Wasn't I just saying how the Hungarians have got a thing for gigantic books? Well, here's another one, this one dubbed "Ben Hur but bigger and better" (thank you, Adam Kirsch). Indeed, Captivity is a mammoth retelling of the Roman Empire, and the notable thing about this one is that it's seen from a distinctly Jewish perspective. It is the first book of Spiró's to have ever been published in English, even though the author has been a major Hungarian novelist and playwright for some decades, both active and awarded since the 1980s. His subsequent 2007 novel, Messiások ("Messiahs") is also rather robust, clocking in at 648 pages in the Hungarian.
Martutene by Ramón Saizarbitoria (tr. Aritz Branton), 2016
816 pages, paperback, 6 x 9 in.
The Basque language is a notoriously weird one: nobody knows where it comes from, as it's not related to any of the other Western European languages, and it's generally suspected to pre-date them all, some weird vestige of a prehistoric time shrouded in mystery. Virtually no one writes in it, in part because virtually no one can read it, and very few can translate from it into other languages. So that makes it all rather singular that this monumental novel of Basque literature—many call Martutene the most important Basque novel ever—has somehow arrived in English. It is a Tolstoyan saga, dealing with the post-ETA era in the Basque lands, the challenges of modernizing and maintaining a Basque identity, and a Proustian inquiry into life. Author Saizarbitoria has been publishing since 1969, and this is his grand edifice.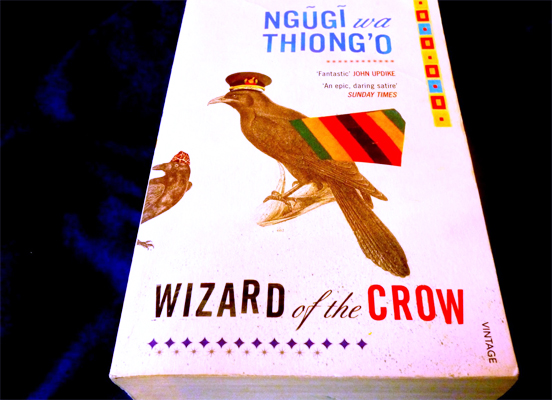 Wizard of the Crow by Ngũgĩ wa Thiong'o (self-translated), 2006
784 pages, hardcover, 6.4 x 9.6 inches.
Who needs Donald Trump when you can have Ngũgĩ's "Ruler," a guy reputed to take baths in his enemies' blood? And who needs that "beautiful wall" when you can have Marching to Heaven, a latter-day Tower of Babel? Twenty years in the making, Wizard of the Crow is the major work by one of Africa's greatest, and most persecuted, authors, all about how the Ruler dictatorially (mis)leads his nation. This is a complex and often extremely funny satire-cum-folktale that explores the history of Ngũgĩ's Kenya via a fictitious nation that could also stand in for the experience of many African countries in the post-colonial era. It's all sycophancy and personality cult, but Ngũgĩ does it with rare quantities of insight and good humor. He wrote it in the indigenous language Gikuyu and then self-translated it into English.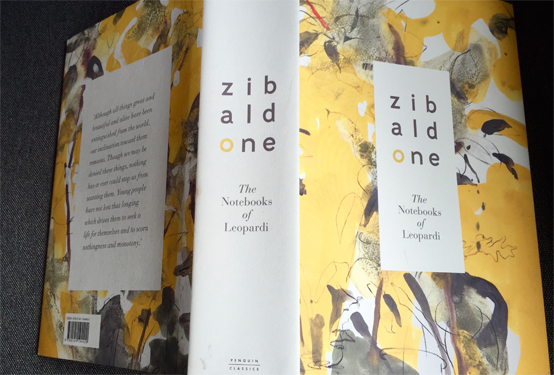 Special mention: Zibaldone by Giacomo Leopardi (tr. Kathleen Baldwin, Richard Dixon, David Gibbons, Ann Goldstein, Gerard Slowey, Martin Thom, Pamela Williams), 2013
2,592 pages, hardcover, 6.4 x 9.4 in.
Not a work of fiction, not even really a work of literature, but who can leave it off? "Zibaldone" simply means "notebook" in Italian, and this is basically an extraordinarily gigantic commonplace book kept by the incandescently brilliant, hunchbacked, graphomaniac master of 19th-century Italian literature, Giacomo Leopardi. Credited by Tim Parks as "one of the richest mines of reflection on the modern human condition ever written," and heralded by Schopenhauer, this enormous book was only published in full in Italy in 1900 (63 years after Leopardi's death), where it eventually became a mainstay of public education. It did not receive a full English-language release until a century more had passed, when in 2013 a team of seven translators finally completed the immense work of giving it to us.
And here are a few others, not quite so enormous, but still pretty enormous:
· Mexico: News from the Empire by Fernando del Paso (tr. Alfonso Gonzalez and Stella T Clark). 2009. 704 pages, paperback, 6 x 9 inches.
· Spain: In the Night of Time by Antonio Muñoz Molina (tr. Edith Grossman). 2013. 656 pages, hardcover, 6 x 9 inches.
· South Africa: Agaat by Marlene Van Niekerk (tr. Michiel Heyns). 2010. 630 pages, paperback, 5.5 x 8.5 inches.
· Turkey: A Strangeness in My Mind by Orhan Pamuk (tr. Ekin Oklap). 2015. 624 pages, hardcover, 6.4 x 9.4 inches.
· France: The Loop by Jacques Roubaud (tr. Jeff Fort). 2009. 566 pages, paperback, 6 x 9 inches.
---