10 Fictional Homes We Want to Live In
From the Cozy to the Cavernous
Literature, they say, opens doors. Which sounds like a good thing—but does anyone ever stop to ask exactly which doors are being opened? If they're the doors to the many great homes of literature (yes, sorry, we're continuing with this dumb joke), it'll be all right. From mansions to hovels, apartments to villas, houseboats to whatever the hell is going on in House of Leaves, below you'll find 10 of the homes from literature where the Lit Hub staff wouldn't mind kicking up their heels.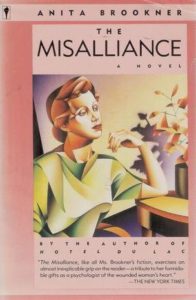 Blanche's apartment, The Misalliance, Anita Brookner
Sure, Blanche Vernon's London flat in Anita Brookner's The Misalliance may be haunted by the ghost of her failed marriage and all its attendant loneliness, but it sounds like a perfectly lovely place to live for someone with no particular trauma attached to the "tall windows . . . [and] pale walls of her large rooms." While there is much to appreciate in the stately manors and charmingly crumbling country estates dotted throughout literature, it's urban space that often feels the most miraculous—particularly urban space somehow containing an eat-in kitchen (with a refrigerator never not chilling several bottles of wine) and dining room, a garden view, and well-appointed bookshelves lined with antique classical dictionaries and all the works of Plato. Ultimately Blanche concludes that the flat is too dark— "perhaps it always had been" —but as the saying goes: one elegant divorcée's trash is another woman's treasure!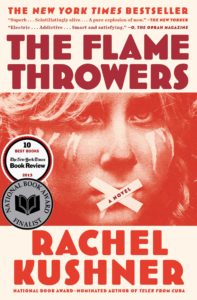 Villa Valera, The Flamethrowers, Rachel Kushner
No prospective mother-in-law is awful enough to ruin a hilltop Italian villa bordered by cypress trees and overlooking Lake Como—not even the imperious signora Valera in Rachel Kushner's The Flamethrowers, who rules her personal kingdom with a (dainty) iron fist. Her 17th century home gets plenty of light despite its six-feet-thick walls, and on the grounds there are "various patios and arbors . . . covered by trellises of grape and climbing roses, and underneath, marble furniture and patio swings and striped cushions." Villa Valera also has an outdoor fireplace and a heated pool, an old German phonograph and a seemingly endless supply of wine. It sounds like heaven, in other words, if only you didn't have to share it with a cruel old woman, a bloviating English novelist, and a pair of kissing cousins—one of whom happens to be your boyfriend.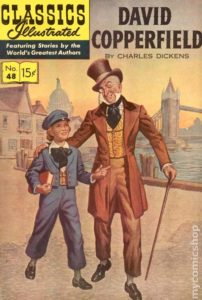 Peggoty's houseboat, David Copperfield, Charles Dickens
Prime waterfront real estate is hard to come by, and ever more precarious in this era of warming temperatures and rising seas. That's what makes a beached house converted into a boat such a perfect solution. The weather in Yarmouth, England leaves something to be desired no doubt, but what the climate lacks, the Peggoty family more than makes up for in warmth of hearth and affection. Plus, for shellfish enthusiasts, your daily feast is nearby and delicious, just a short walk down the mudflats.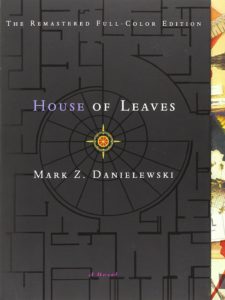 The Navidson House, House of Leaves, Mark Z. Danielewski
Who doesn't want a house with a lot of storage space? Sure, this one contains a nightmarish and possibly infinite labyrinth of rooms, passages and staircases that slowly drives its owner mad and compels him to embark on an ill-fated descent through both the cursed dwelling's innards and his own crumbling psyche, but just think of all the kayaks and bikes he could store down there!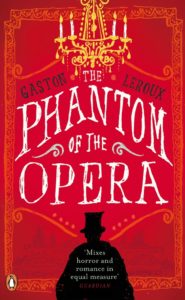 The Palais Garnier Opera House, The Phantom of the Opera, Gaston Leroux
You're never bored when your home is the Palais Garnier Opera House. First things first: construct a secret lair underneath the building and soundproof it just enough so that one or two easily ignored stage hands can still hear the faint sounds of your wailing/organ playing on quiet nights. Then, if opera is your bag, skulk around in the shadows and drink in your fill. If you grow to resent the monied Parisians who don't have to hide their faces from the world, maybe drop a gigantic chandelier on them during a performance. It's your house, you can do what you like.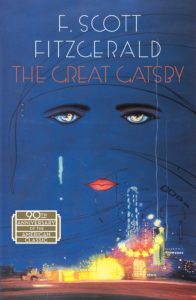 Gatsby's Mansion, The Great Gatsby, F. Scott Fitzgerald
Well, there's no escaping it. Everyone, at one point or another, has dreamed of living in Gatsby's gilded Barbie dream home, "a colossal affair by any standard—it was a factual imitation of some Hôtel de Ville in Normandy, with a tower on one side, spanking new under a thin beard of raw ivy, and a marble swimming pool, and more than forty acres of lawn and garden." Though of course it's not the architecture but the epic parties that are the real draw. Just stay away from the swimming pool.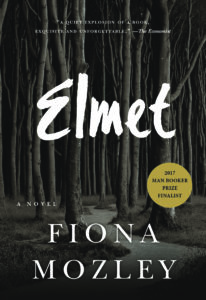 Cathy and Daniel and Daddy's house, Elmet, Fiona Mozley
The house in Elmet is about as far from Gatsby's mansion as it gets—consider the fantasies opposite but equal. It's small, this house, built by Daddy "with materials from the land here about. He chose for us a small ash copse two fields from the east coast main line, far enough not to be seen, close enough to know the trains well." A hidden idyll in the forest, Daniel thinks it much stronger, better-built and more beautiful than other houses he has seen. "The green mosses and ivies from the wood were more eager to grip at its sides, more ready to pull it back into the landscape. Every season the house looked older than it was and the longer it looked to have been there the longer we knew it would last. Like all real houses and all those that call them home."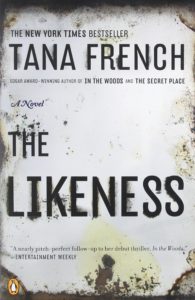 The House, The Likeness, Tana French
Tana French's The Likeness sends Cassie Maddox undercover to impersonate a missing woman who looks remarkably like her. She goes to live in a grand ruin of a mansion co-owned by several friends, and grows ever-more-embedded in their quiet, communal life. While Cassie's time in her communal paradise is limited by the nature of her involvement, we can all aspire to the level of cooperation and community enjoyed by the characters in The Likeness (at least at the start of the book).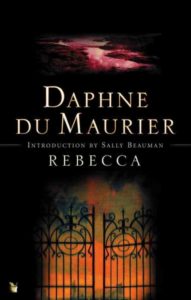 Manderley, Rebecca, Daphne du Maurier
"Last night I dreamt I went to Manderley again. . ." The vast estate, foreboding grounds, and haunted manor house of du Maurier's iconic tale has captured our imaginations in fiction and in film. Manderley is a stand-in for its former mistress, beautiful, haughty, and sensual, and a symbolic end to centuries of British belief in a country estate as the ultimate sign of success. instead, Manderlay is, to its 20th century owners, a burden—expensive to keep up, and brimming with secrets. One imagines that even if Manderley hadn't burned down, Mr. de Winter would have sold the estate and had it turned into a hotel. Manderley, like all country estates, is at its best in our imaginations, where there's no upkeep.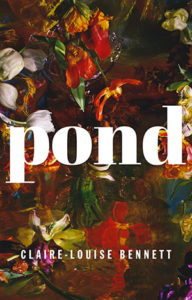 The cottage, Pond, Claire-Louise Bennett
The cottage itself may be bare and even a bit dingy—in one story, the narrator obsessed with fixing the broken knob on her oven—but it's Claire-Louise Bennet's poetic and moody voice that makes the space inviting. She spends her time fixating on minute details, such as how bowls rest on a table or an interaction with cows in the nearby pasture. It's extremely interior, and feels maddening at times, but the intent is to ensure "the world has some opportunity to make an impression on you." The space makes for a perfect, introspective getaway on the coast.
---