10 Diverting Reads for Difficult Days
For Those Occasions When It All Seems Too Much
The first thing I did on Wednesday—after I got home from a horrible day at the office, during which I cried in front of my coworkers, and wasn't the only one—was run a hot bath. I ran a hot bath and got into it with my copy of Tana French's The Trespasser. And then I stayed there. For me, part of dealing with the election of Donald Trump is distracting myself from it—at least for short periods, and at least for now, as we gather the energy and resolve to move forward. At this point, it's just too depressing and draining to think about all the time. So I've turned to the things that bring me joy: good books, and being immersed in scalding but very nice smelling water. If you too are craving some literary escape (for bath time reading or otherwise), here are a few suggestions to give your mind a brief vacation from reality.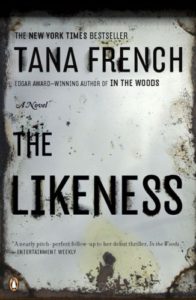 Tana French, The Likeness
Since I haven't actually finished The Trespasser yet, I'll put my favorite of French's earlier novels here. The Likeness is a Secret History-ish mystery about a detective who, when she discovers a murdered girl who looks just like her, goes undercover as the victim to find out which of her friends did the deed. French is a delightful writer and a master pacer, and I basically recommend the entire Dublin Murder Squad series. That should keep you going for a while.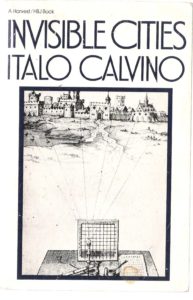 Italo Calvino, Invisible Cities
Unlike French's books, Calvino's classic doesn't have a murder mystery or even much narrative pull of any kind to keep you turning pages. It does, however, open worlds for your mind to wander into. I suggest sitting with each city for a while before turning the page. You can almost build an entire alternate reality that way.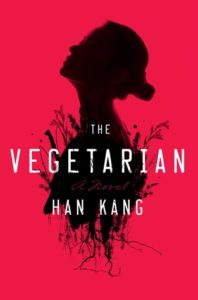 Han Kang, The Vegetarian
I was honestly blown away by this novel. I found myself gasping involuntarily as I read, and reading little sections out loud to my partner, or to myself, if I happened to be alone in the room. Told in three sections, each from a different point of view, the book follows the semi-surrealist unraveling of a South Korean woman's life when she decides—abruptly, it seems—to become a vegetarian. But that's only the starting place, because soon, things get weird. Very weird. This book is a study in how to take gorgeous language and use it to craft something perverse—and incredible.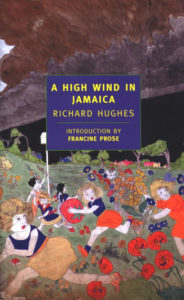 Richard Hughes, A High Wind in Jamaica
This is a deeply bizarre and sometimes hilarious novel about a bunch of kids who are quite blasé about the fact that they've more or less been kidnapped by pirates. Particularly diverting is the sly narrative voice, which keeps darting around and sneaking up on you. It's the perfect intellectual seafaring adventure.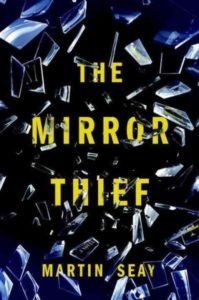 Martin Seay, The Mirror Thief
Seay's enormous debut will transport you from 16th-century Venice to 1950s Southern California to contemporary Las Vegas. If these places don't seem to go together, well, they don't—except for the fact that the seem to be connected by a mysterious, perhaps even magical, book of poems. Chase scenes and metaphysical mysteries abound here, and each of the storylines is compelling enough that there really never seems to be a good place to put the book down.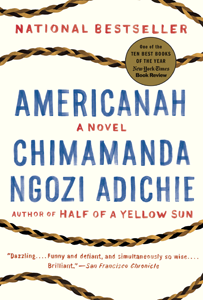 Chimamanda Ngozi Adichie, Americanah
I don't think people talk enough about how funny this book is, but I continually laughed out loud reading it, which is something I could use a little more of in these dark times. Adichie's writing is charming and witty, and takes a sharp but tender eye to America and its many social, racial, and political tangles. Plus, there's strife, struggle, and an epic love story to keep you interested.
Scarlett Thomas, The Seed Collectors
When a novel opens with a family tree—and ends with an amended version of that family tree—you know there's going to be a lot to dig into. Not only are there a lot of family members in The Seed Collectors (each with, ahem, various relationships to one another, but the novel itself is made up of cacophony of voices, both human and non-human, and including philosophical asides that seem to be from Thomas herself. There's so much going on that you'll forget some of your own worries—but even if not, with so many voices, at least you won't feel alone.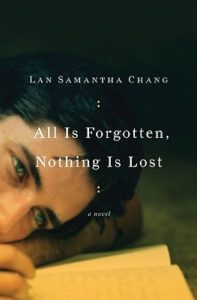 Lan Samantha Chang, All is Forgotten, Nothing is Lost
Everyone knows that this novel is basically literary writer porn. Which isn't a problem for me, because I can't think of much that's more pleasantly distracting on a cold November night.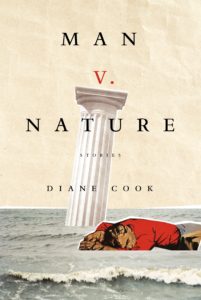 Diane Cook, Man vs. Nature
I find short stories to be particularly useful when I need distracting. There's something about the short form that seems to allow suspension of everything else—stories are meant to be read in a sitting, which means you can't get up and start doing something else quite as easily and thoughtlessly as you might in the middle of a huge novel. Plus, when the stories are short, it's easy to settle back for just one more. At any rate, this collection is one of my favorites—funny, surreal and intelligent, with a wry vision of the future both near and far. Be warned that you may look up from "just one more" and find that it's dark out and you've missed dinner.
Hilary Mantel, Wolf Hall
Sometimes all you need is to escape into another era and bury yourself there. Now, no one actually wants to go back to the early 16th century (if you do, read this book, I guess), but Mantel's engrossing portrayal of Thomas Cromwell will keep you far away from your own reality for a very long time. And you can't catch the sweating sickness from a book.
---