10 Dark Short Stories You Can Read Online to Escape Holiday Cheer
Under the table on your phone, if necessary
The holidays are magical, aren't they? They are so full of light and cheer and good food and fine wine and family. They are overrun with twinkle lights and roaring fires and chocolate chip cookies and kisses from grandmothers. They are frankly crammed with gifts and shiny decorations and sparkling snowflakes. It's all so wonderful. Except that after about two days, it's all so wildly, deeply, horrifyingly oppressive. All the cheer, I mean. Yuck. Don't you just want to get away from it? Well, you can't, because it's the holidays! Ha, ha. What you can do is find a few minutes to sneak off—whether physically or merely digitally; I mean using your phone, perhaps hidden under the table or between your legs—and find a really great and dark and not-at-all cheerful short story to transport you instantly to a refreshingly bad place. When you return, you just might be happy about the holidays again. If not, go on to the next story. Here are ten suggestions, of the many, many out there that might fit the bill—feel free to add more in the comments.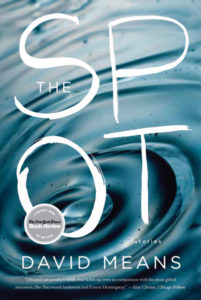 "The Spot," David Means
"Shank could just barely make out the shape of her face in the pale Ohio light. Go on. Go on, he said, and she said, Well, what do you want to hear? Give me the nitty-gritty, he said. Give me the sick parts that this country ain't ready for, the bits folks would never believe. He waited, listening to the engine shudder. Well, she said, his teeth popped out during the fight. His bridge, I guess you'd call it, the four front ones, and when I was done I popped them into my mouth and said, What's up, doc?"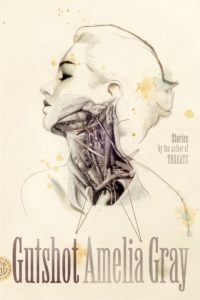 "House Heart," Amelia Gray
"It was my idea to purchase the girl. I had decided that would be a fine way to pass an afternoon and my partner agreed. He called a service and asked the receptionist if their business practices included the concept of fair trade. He said it was important to him as a consumer to have a sense of the origin of the products he used. He told her he realized that it was an issue of privilege, but that the least he could do was to utilize his privilege in a way that might benefit others, even in some small way."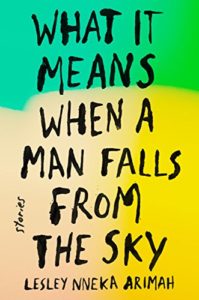 "Who Will Greet You at Home," Lesley Nneka Arimah
"There was a good reason for Ogechi not to lift the cloth and let Mama see the child. For one, it was made of items found in Mama's store, and even though they were trash, Mama would add this to her ledger of debts. Second, everybody knew how risky it was to make a child out of hair, infused with the identity of the person who had shed it. But a child of many hairs? Forbidden."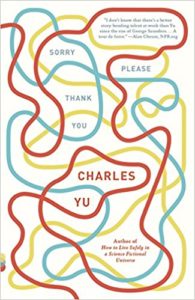 "Standard Loneliness Package," Charles Yu
"Root canal is one fifty, give or take, depending on who's doing it to you. A migraine is two hundred.
Not that I get the money. The company gets it. What I get is twelve dollars an hour, plus reimbursement for painkillers. Not that they work.
I feel pain for money. Other people's pain. Physical, emotional, you name it.
Pain is an illusion, I know, and so is time, I know, I know. I know. The shift manager never stops reminding us. Doesn't help, actually. Doesn't help when you are on your third broken leg of the day."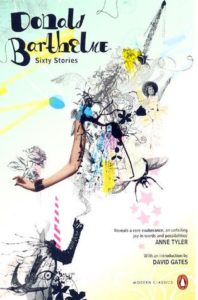 "The School," Donald Barthelme
"We had an extraordinary number of parents passing away, for instance. There were I think two heart attacks and two suicides, one drowning, and four killed together in a car accident. One stroke. And we had the usual heavy mortality rate among the grandparents, or maybe it was heavier this year, it seemed so. And finally the tragedy."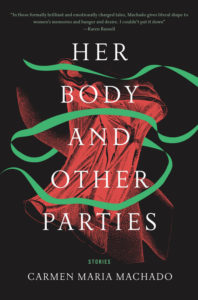 "The Husband Stitch," Carmen Maria Machado
"That may not be the version of the story you're familiar with. But I assure you, it's the one you need to know."
"The Other Place," Mary Gaitskill
"I never thought of killing Jenna. I didn't think about killing anyone I actually knew—not the girls I didn't like at school or the few I had sex with. The first times I had sex, I was so caught up in the feeling of it that I didn't even think about killing—I didn't think about anything at all. But I didn't have sex much. I was small, awkward, too quiet; I had that tremor. My expression must've been strange as I sat in class, feeling hidden in my other place, but outwardly visible to whoever looked—not that many did."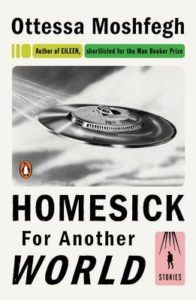 "A Better Place," Ottessa Moshfegh
"I come from some other place. It's not like a real place on Earth or something I could point to on a map, if I even had a map of this other place, which I don't. There's no map because the place isn't a place like something to be near or in or at. It's not somewhere or anywhere, but it's not nowhere either. There is no where about it. I don't know what it is. But it certainly isn't this place, here on Earth, with all you silly people. I wish I knew what it was, not because I think it would be great to tell you about it; I just miss it so much. If I knew what it was, maybe I could make something like it here on Earth. Waldemar says it's impossible. The only way to get there is to go.
"Waldemar," I say to my brother. "How do we get back to the place, to the thing, whatever?"
"Oh, you have to die. Or you have to kill the right person.""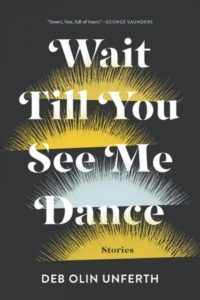 "Likeable," Deb Olin Unferth
"She could see she was becoming a thoroughly unlikable person. Each time she opened her mouth she said something ugly, and whoever was nearby liked her a little less."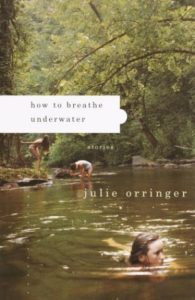 "Pilgrims," Julie Orringer
""Get some leaves and stuff," he said. "We have to cover her.""
---