11 Books You Should Read
This September
Recommended Reading from Lit Hub Staff and Contributors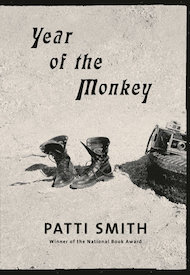 Patti Smith, Year of the Monkey
(Knopf)
It's a foggy New Year's Day in Santa Cruz when Patti Smith wakes up in the Dream Motel following up a three-day run at the Fillmore in San Francisco. The holiday marks the beginning of a strange year, one that would include political upheaval, natural disaster, and personal loss, to which Smith bears witness from the coast of California, New York's Atlantic Avenue, and other points along the year's wanderings—all while grappling with questions about friendship, loss, and the passage of time.
–Corinne Segal, Lit Hub senior editor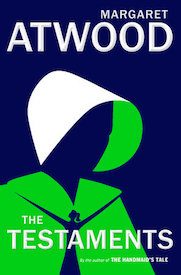 Margaret Atwood, The Testaments
(Nan A. Talese)
Even if the times weren't so hellbent on approximating a fourth season of The Handmaid's Tale, Atwood's sequel to her 1985 blockbuster would be the literary event of the fall. Very little is known about the new book, only that it picks up where the last left off. World publishers are keeping it under lock and key until September 10 (an admirable promise in a chatty industry). In England, the copies will go on sale at midnight as with the last big Murakami novel, that other spinner of imaginable horror. It's not that we're living in Atwood's world, it's just she uses narrative better than anyone to show us the bargains societies make, who they deem expendable. That Atwood can enchant us with such terrible tales of our true natures puts us right up there with one of the greats.
–John Freeman, Lit Hub executive editor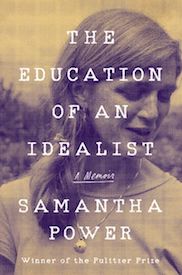 Samantha Power, The Education of an Idealist
(Dey Street Books)
It would be easy to talk about this book only as it relates to the political landscape of the late 20th and 21st centuries. I don't want to. Power's brilliance is undeniable, as is her willingness to anticipate and experience the political moment. What is surprising is the intensity of her self-doubt exhibited through panic attacks and a wild need to "fix" things in the moment. One of her strengths is that she is able to restrain that impulse. Her panic attacks have allowed for what I believe is a hyper-sense of humanity resulting in A Problem From Hell, a book everyone should read. That she has been excluded from the plethora of "HER-Story," "RAD WOMEN," etc… published for young women and girls is a blatant omission of one of the great women thinkers of our time. OK, yes, she is one of my idols.
–Lucy Kogler, Lit Hub columnist
Shira Erlichman, Odes to Lithium
(Alice James Books)
Odes To Lithium may be Shira Erlichman's poetry debut but, as both a musician and visual artist, it's far from the first of her artistic endeavors. Erlichman's honesty in reckoning with mental illness in this collection is engulfing. Her visceral language (accompanied by vivid drawings and collages) brings the reader through the rippling effects of bi-polar disorder and triumphantly emerges from the murky waters of stigma. 
–Melissa Ximena Golebiowski, Lit Hub national assigning editor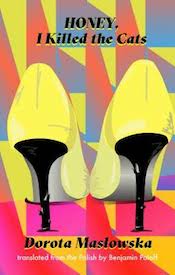 Dorota Masłowska, Honey, I KIlled the Cats
(Deep Vellum Publishing)
This month brings with it Dorota Masłowska's novel Honey, I KIlled the Cats, which was first published in 2012 and is now appearing in translation from the Polish. Masłowska's book tackles American consumerism full-on: it's set in a near-future United States, and its central characters enmesh themselves in emotional and cultural rivalries, pushing the satirical quotient higher with each page. It's a fascinating change of pace for a writer who's discussed the increasingly global concerns of Polish fiction.
–Tobias Carroll, Lit Hub contributor
Cathleen Schine, The Grammarians
(Sarah Crichton Books)
As babies, identical red-haired twins Laurel and Daphne Wolfe share a babbled language understood only by the two of them. By third grade they are obsessed with wordplay, collecting definitions, and existential questions ("What if the blue I see is different than the blue you see?") Their mother Sandy sees them as "vibrant and loquacious and cocksure" but worries they fit nowhere but with each other (they even have a double wedding). As one becomes a mother, the other a popular language columnist, there comes a Rift. (Arguments about The Chicago Manual and Fowler's Modern English Usage play a part.) The Grammarians is a joy to read, from its chapter headings of thematic words drawn from Samuel Johnson's dictionary to the final pages, when Sandy has the last word.
–Jane Ciabattari, Lit Hub columnist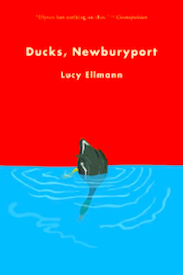 Lucy Ellmann, Ducks, Newburyport
(Biblioasis)
The "Great American Novel" only remains a salable concept because it's always being rewritten—not just one book, but many in conversation with one another—and Ducks, Newburyport is 2019's best nominee for inclusion in that exclusive club. Here, Lucy Ellmann, daughter of James Joyce biographer Richard Ellmann, gives us a Moby-Dick-sized epic of the kitchen centered around the stream-of-consciousness of a modern-day Ohioan Molly Bloom who bakes pies, worries about Trump, fears gun violence, sings little lyrics, analyzes literature and film, rummages through the entirety of American history, and lists and puns and rambles. Whatever else it might be, Ducks, Newburyport is certainly exhibit A in the case for a return to an exuberant modernism over the prevailing grey of staid realism.
–Tyler Malone, Lit Hub contributing editor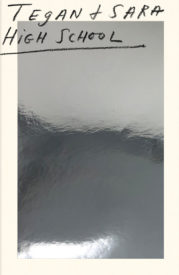 Sara Quin and Tegan Quin, High School
(MCD)
It's time to go back to school! High school that is—with beloved musical duo and iconic LGBTQ activists Tegan and Sara. The identical twin sisters have blessed us with a joint memoir about early loves, early lyrics, and growing up in Alberta, Canada. I'm not usually one to go for memoirs, but I've been listening to Tegan and Sara since I was in high school, so I'm pretty stoked about their tell-all. Chock full of charming anecdotes about sisterhood and told with their familiar, signature style (you've heard the songs), High School is sure to please the fans who've been asking: can you come a little closer?
–Katie Yee, Book Marks assistant editor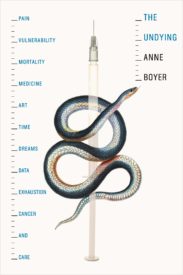 Anne Boyer, The Undying
(FSG)
At one of the many low points during treatment for an aggressive form of breast cancer, Anne Boyer asks how she can justify the costs—financial and environmental—she incurs in order to stay alive. "How many books, to pay back the world for my still existing, would I have to write?" The answer, if we were to humor this question, is one: The Undying. This memoir and meditation on her illness shines with the startling lines of a poet, the hard-won insight of a patient, and the deep awareness of the fragility and tenacity of our bodies. It deserves to be called a classic.
–Stephen Sparks, Lit Hub contributing editor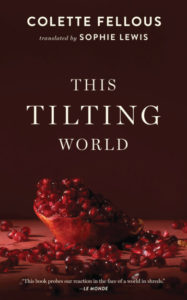 Colette Fellous (trans. Sophie Lewis), This Tilting World
(Two Lines Press)
This Tilting World is a fast-moving reflection on leaving Tunisia following the terrorist attack that killed thirty-eight tourists on the beach at Sousse. "So this is my life," Fellous writes. "I'm completely exhausted. I don't know what to do, I cant sleep, I'm mortally afraid, my life is shot to pieces. And my children know nothing of my past. I wanted to explain it in a little private book…. A book is precious; that's why I thought of you." A meditative nonfiction horror story on the North African coast, This Tilting World crashes over the reader in waves.
–Nate McNamara, Lit Hub contributor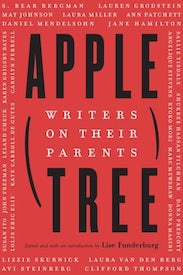 Edited by Lise Funderburg, Apple, Tree: Writers on Their Parents
(University of Nebraska Press)
The apple doesn't fall far from the tree, and sometimes, as in this anthology, the apple can't completely get out from the tree's shadow even if it wanted to. This exciting collection brings the voices of 25 writers together—including Laura van den Berg, John Freeman, and Ann Patchett—to reflect on their relationships with their parents and the characteristics they inherited, virtuous or not, be it table manners or good luck.
–Aaron Robertson, Lit Hub assistant editor
---