10 Books You Should Read
This November
Recommended Reading from Lit Hub Staff and Contributors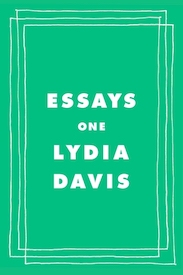 Lydia Davis, Essays One
(Farrar, Straus and Giroux)
Given Lydia Davis' tentacular intelligence, her absolute mastery of the English language, and her essentially curious nature, it should have been obvious before now that she has quietly become one of our best literary essayists. This first satisfyingly chunky volume of her collected essays ought to make that fact hard to miss. Drawing from a series of translation assignments, introductions and a variety of literary errands—to speak to influences, say, or to remember great artists in the forms she works in, the short story and translation—they feel like the work of a busy desk. Not once does this feel like a writer phoning it in. Davis has always been far more eccentric than she is given credit for being, an original thinker whose thought makes for an original style. Her essay on Proust is particularly sparkling, as is her study of John Ashbery's translations and what they taught her. This is the kind of book that every writer who reads widely will want on their desk for inspiration and pleasure—which Davis at her best proves are in fact the same thing.
–John Freeman, Lit Hub executive editor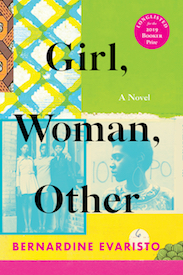 Bernardine Evaristo, Girl, Woman, Other
(Grove Press, Black Cat)
Here's a little something to celebrate: Bernardine Evaristo's Booker Prize-winning Girl, Woman, Other is coming out a month earlier than anticipated! The novel follows a large cast of characters, all in marvelously different walks of life (a 93-year-old woman living on a farm, a non-binary social media influencer, a successful investment banker, a disgruntled school teacher—we're just getting started!). Bernardine Evaristo is not only a novelist but also a poet, a critic, and a playwright. You can see this in the pages of Girl, Woman, Other. She is a master at parsing out individual voies while also collaging them together into a beautiful chorus, exploring the ways identities and people's lives intersect.
–Katie Yee, Book Marks assistant editor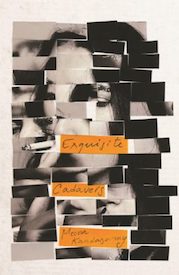 Meena Kandasamy, Exquisite Cadavers
(Atlantic Books)
Meena Kandasamy's 2017 When I Hit You: Or, Portrait of the Artist As a Young Wife was longlisted for a number of prizes, and no wonder. The author's poetry and activism as a woman, as a Dalit, and as a brown person pour into her prose, galvanizing daily life in cultures with a different class structure than this country's. I've eagerly awaited her new novel Exquisite Cadavers, and I'm pleased to say that it's wonderful, a different view of difference, if you will, with a couple at its center, but a couple divided less by class than by culture. But the best part, the innovative part, is that each page is divided, as well, between the story of English-born Maya and her Tunisian-born husband Karim—and Kandasamy's fury-stoked notes about her own creative process and the political horrors of her home country, and how both affect the novel. Towards the end the duality merges, giving meaning to both fiction and memoir, and making me even more eager to see how this young artist develops next.
–Bethanne Patrick, Lit Hub contributing editor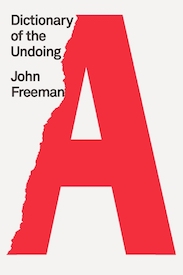 John Freeman, Dictionary of the Undoing
(MCD x FSG Originals)
This book had my full attention before I even opened it.There, on the cover, the word "undoing," adjacent to the letter A, whose apertures present as door and window offering a way "in" to language. And the bright red A… symbolizing adulterated language? The reader is led through a lexicon of insistent alphabetical pleas for us to recognize that "we are burying ourselves in awareness" via e-consumption of information which, while informing us, simultaneously immobilizes our instinct to dig ourselves out of lethargy and act. The critical directive to take away from this controlled hopeful rage is that we must undo the tyrannical through a purposeful reactivation of our humanity. Language, when written by someone who does the work of listening, adding the language of hope and spiritual yearning, gives direction to the rest of us. Let's follow this writer.
–Lucy Kogler, Lit Hub columnist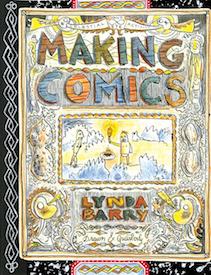 Lynda Barry, Making Comics
(Drawn & Quarterly)
MacArthur Genius Award-winning artist Lynda Barry is also a professor of art at the University of Wisconsin-Madison. Her new book Making Comics is both a tool kit of her comics-making exercises and a tender manifesto about how anyone can create. "Words and pictures together make something happen that is more than good or bad drawing," Lynda Barry writes. "You don't have to have any artistic skill to do this. You just need to be brave and sincere."
–Nate McNamara, Lit Hub contributor
Bernd Brunner, Winterlust
(Greystone Books)
In an age of climate change, any writing about the dazzling beauty of winter takes on a subdued—almost nostalgic—tenor. Such is the case with Bernd Brunner's slim, thoughtful meditation, Winterlust: Finding Beauty in the Fiercest Season. But the book isn't all elegy. On the contrary, it celebrates the rituals and customs of winter taking place right now, all the world over, from the Indigenous communities of the Arctic to the sunny villas of Brazil, where beachcombers lament their 75-degree winters wrapped in parkas and wool hats. Whereas most people find danger and darkness in the "fiercest season," Brunner finds beauty, even enchantment.
–Amy Brady, Lit Hub contributor
Jack Carneal, Destroy Your Safe and Happy Lives
(Rare Bird Books)
Some of the best memoirs by musicians are by recognizable names, whether they're internationally famous or cult heroes. The name Jack Carneal may not ring any bells, but if you've listed to enough records by Will Oldham or his brother Ned, you've probably heard his work. Carneal's new memoir Destroy Your Safe and Happy Lives provides an unexpected window on the life of a touring musician, as well as delving into some of the most singular music made in the last couple of decades.
–Tobias Carroll, Lit Hub contributor
Dexter Palmer, Mary Toft; or, The Rabbit Queen
(Random House)
I am currently in the middle of Dexter Palmer's latest, a work of historical fiction based on the true story of a farmer's wife who, one day, began giving birth to dead rabbits. (Obviously, it was a hoax…but how? I'm not finished yet, so no spoilers on this 300-year-old story please.) The novel, told primarily through the lens of the local surgeon's teenage apprentice (so far), is sharp, droll, and actually fairly profound in its observations about human experience, and the nature of belief. I can't wait for the work day to be over so I can get back to reading it.
–Emily Temple, Lit Hub senior editor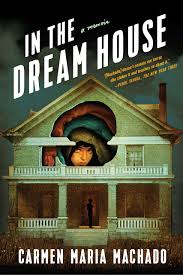 Carmen Maria Machado, In the Dream House
(Graywolf)
This is an elliptical memoir of abuse whose form will delight anyone who a) grew up reading fairy tales and choose your own adventure stories b) proceeded to get graduate degrees in literature c) has uncontainable, uncontrollable desires that sometimes threaten to overwhelm. I recognize that it is a little strange to even use the word "delight" in reference to a memoir about an abusive relationship, but this too is part of the book's magic: it allows for delight and pain in the same spaces, using each to shed light on the other. Machado is brilliant, brilliant, brilliant, and doing much needed work in telling her story—a kind of story, as she explains, too often kept hidden.
–Emily Temple, Lit Hub senior editor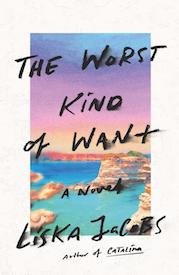 Liska Jacobs, The Worst Kind of Want
(MCD)
Jacobs's sophomore novel is an unconventional—and disastrous—love story, as death-steeped, sultry, and delicious as the ancient Italian cities in which it's set. A woman in her forties comes to Rome to watch over her wayward nice, but is rather seduced by all the youth and beauty around her. Yes, this is a euphemism. Imagine a more pessimistic, slightly sordid Call Me By Your Name and you'll be halfway there.
–Emily Temple, Lit Hub senior editor
---