10 Books to Read During the Women's Strike
Wear Red, Stay Home, March, and Read
Today, women across the globe are going on strike—not only to protest the policies of Donald Trump, but also in support of what the strike's organizers call "a new international feminist movement with an expanded agenda: at once anti-racist, anti-imperialist, anti-heterosexist and anti-neoliberal."
The goal of the strike, they explain, "is to mobilize women, including trans women, and all who support them in an international day of struggle—a day of striking, marching, blocking roads, bridges, and squares, abstaining from domestic, care and sex work, boycotting, calling out misogynistic politicians and companies, striking in educational institutions. These actions are aimed at making visible the needs and aspirations of those whom lean-in feminism ignored: women in the formal labor market, women working in the sphere of social reproduction and care, and unemployed and precarious working women."
If you're participating in the strike, you may have an extra hour or two to read today—or perhaps some time to go out and buy a book from your local female or minority-run small bookstore. You may even consider buying one for another woman—especially one who doesn't have the ability to strike today, or may not have disposable income for new books right now. Below, a list of suggested books for your strike-day reading list; read while wearing red, on your way to protest, or to reward yourself for yet another day of resistance.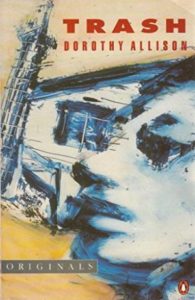 Dorothy Allison, Trash
Allison is one of the great chroniclers of the Southern working-class experience; her voice is like no other. In the preface to this grim but redemptive collection, she writes: "I put on the page a third look at what I've seen in life—the condensed and reinvented experience of a cross-eyed, working-class lesbian, addicted to violence, language, and hope, who has made the decision to live, is determined to live, on the page and on the street, for me and mine."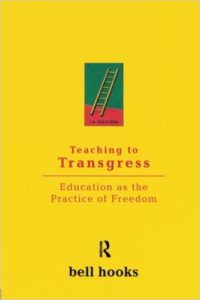 bell hooks, Teaching to Transgress
Part of why we strike—and protest, and speak out, and struggle for equality and recognition in all the big and small ways that we do—is to provide a better world for our children, and to show them how to fight back. After all, let's not forget that education is everything—universal, excellent education in America would solve a lot of our problems (it's no surprise that the most educated Americans are usually the most socially liberal). In this book, hooks speaks to education as "the practice of freedom" and offers ways to teach students to transgress the boundaries that so often divide and limit them. This is what we need to make these kinds of strikes unnecessary in the future: transgressive, free, and unafraid young people, who will become our transgressive, free, and unafraid leaders.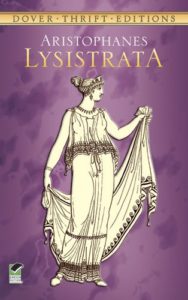 Aristophanes, Lysistrata
This classic Greek play is centered on what must be the most famous women's strike in literature—in which the women of Greece, fed up with war, go on strike from the bedroom, refusing to have sex with their husbands until they negotiate peace. It's a comedy, but sex strikes as a form of non-violent resistance have been used many times, even relatively recently. Fun fact: "Lysistrata" is Greek for "Army Disbander."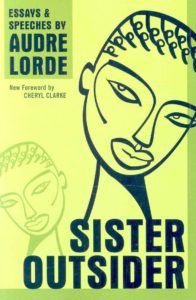 Audre Lorde, Sister, Outsider
This collection of essays and speeches from the legendary Lorde is an essential intersectional text in which she grapples with sexism, racism, class struggle, homophobia, and other forms of personal and institutional oppression. This is what we're striking for—the fact that the many of the issues in this 33-year-old book, and the anger Lorde feels, are still relevant and pressing (and being exacerbated by our government) in 2017.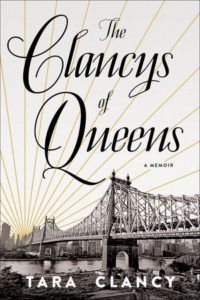 Tara Clancy, The Clancys of Queens
As writer and performer Clancy tells it, she realized she had to write this memoir about growing up poor in Bellerose, Queens when she discovered that "the last notable book written about women like me, by a woman like me"—that is, New York City-based working-class women—"was Betty Smith's A Tree Grows in Brooklyn … seventy-three years ago. In the coming weeks, I went around relaying this bonkers/bullshit/infuriating fact to anyone who'd listen, eventually adding the joke, 'So, looks like I'm gonna have to write a book about us borough girls my damn self! I'll call it, A Tree GREW in Brooklyn—a Long Fucking Time Ago!' Until finally, shocking no one more than myself, it started to occur to me that maybe this wasn't just a joke after all, maybe I should actually give it a shot. So, I did." Oh yes, in case you hadn't noticed, she's also quite funny.
Elizabeth Gaskell, North and South
For some thematic reading, try this classic novel of prejudice, class struggle, and the earliest organized strikes in industrializing England. It may be set in quite a different historical moment from ours, but some things—poverty, struggle, the desire to make a good life for one's family despite the way others see you—are timeless.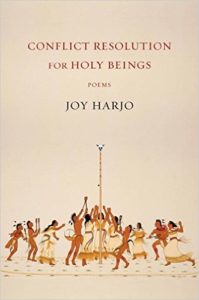 Joy Harjo, Conflict Resolution for Holy Beings
Harjo's collection begins with this dedication: "Bless the poets, the workers for justice, the dancers of ceremony, the singers of heartache, the visionaries, all makers and carriers of fresh meaning—we will all make it through, despite politics and wars, despite failures and misunderstandings. There is only love." The book is a balancing act, a celebration of hybridity and an argument for solidarity: between new and old, indigenous and immigrant, sacred and profane, human and human.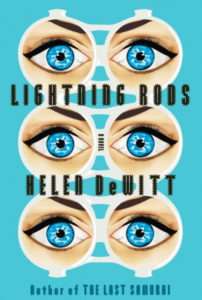 Helen DeWitt, Lightning Rods
You know who should strike? The women in Helen DeWitt's satirical, hilarious second novel. Both the eponymous ones, who are employed as human glory holes in order to keep the office men from sexually harassing their non-glory-hole-appointed female colleagues, and um, everyone else. It's all filthily tongue-in-cheek, but the book raises some real questions about men and women in the workplace—and the functionality of desire in general.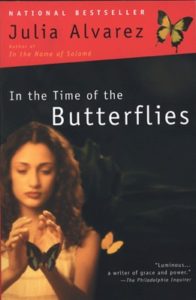 Julia Alvarez, In the Time of the Butterflies
If you need a little revolutionary inspiration, I recommend Alvarez's historical novel based on the lives of the three sisters who were assassinated by the Trujillo regime in 1960—and who became martyrs and rallying symbols for an oppressed people, known as Las Mariposas ("The Butterflies"). A riveting story of women fighting against tyranny.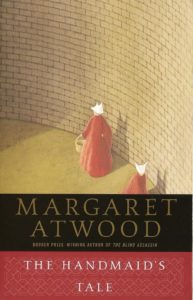 Margaret Atwood, The Handmaid's Tale
Always and forever. The organizers of the strike are asking participants to wear red today, as it is "the color signifying revolutionary love and sacrifice"—but I can't help thinking of the Handmaids, who wear red habits, red shoes, and red gloves to signal their place as working wombs in a dystopian society. We can wear red—and read this book—in solidarity with the specter of the Handmaiden, and in the hope that no woman should be treated as such a means to an end.
---