10 Books to Give to Dads Who Don't Read*
*And also dads who do read, and also to non-dads. Books are great.
This weekend, as you may have noticed from all the attendant internet content and television commercials, is Father's Day, a day to celebrate your Dad for being exactly who he is—or to secretly try to mold him to become more like you. After all, hasn't he been doing that to you basically your entire life? Turnabout is fair play, my friends. So if you happen to be a bookworm born to a father who isn't too keen on literature, here are a few books that might bring him into the fold—or at least entertain him for a little while, before he goes back to whittling, or whatever it is people who don't read do with their spare time.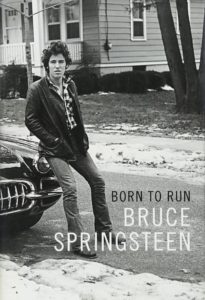 If he's a music fan: Bruce Springsteen, Born to Run
Listen: not all dads like to read, but many of them like Bruce Springsteen, who, as it turns out, can also write some pretty good prose. As Richard Ford put it in his review of the book for the Times, "I mean, you'd think a guy who wrote "Spanish Johnny drove in from the underworld last night / With bruised arms and broken rhythm and a beat-up old Buick . . ." could navigate his way around a complete and creditable American sentence. And you'd be right."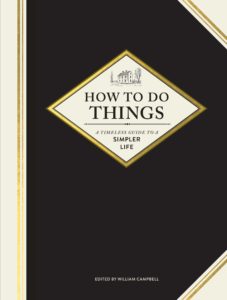 If he misses the simple life and/or fears the climate apocalypse: William Campbell, ed., How to Do Things
The original How to Do Things was published in 1919; this 100th-anniversary edition would make a fine gift for the dad who does not see the merit in Twitter, or in texting, for that matter. It includes important instructions on cheese making, pig wrangling, fence mending, dishwashing, and a host of other tasks big and small that will ensure he can build a top notch homestead. For you to all escape to in the apocalypse! Sorry.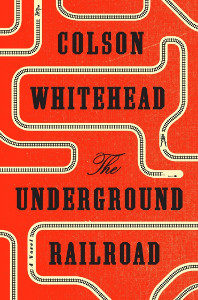 If you're secretly trying to trick him into becoming a die-hard reader: Colson Whitehead, The Underground Railroad
Look, everyone likes The Underground Railroad. It's a page-turner, it's culturally relevant, it's full of compelling characters, it's beautifully written—it could convince pretty much anyone that Books Are Great. Lots of people have read it, too, so if your dad likes to hang, you might encourage him to bring this book up at his next social gathering—he'll suddenly be a pretty popular guy.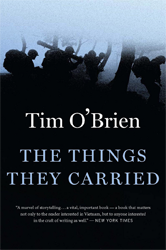 If he likes war movies (or served in the military): Tim O'Brien, The Things They Carried
It's a classic for a reason: it's a compelling Vietnam War narrative (or rather, a series of them), it's great literature, and it's not too challenging. It's a collection, so the two of you could even read through it together, story by story. Now that would be a very good Father's Day gift indeed.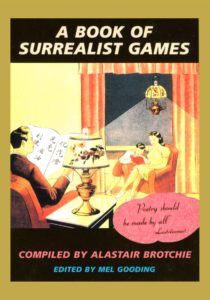 If he loves a good art party: Alastair Brotchie and Mel Gooding, eds., A Book of Surrealist Games
I'm cheating a little bit, because my own personal father gave me this book when I went to college. But that should only strengthen my point that Dads Love It—and honestly, who wouldn't enjoy this little book of word games and tricks invented and inspired by the likes of Rene Magritte, André Breton, and Max Ernst? I promise it will make any dad (or non-dad) a hit at parties.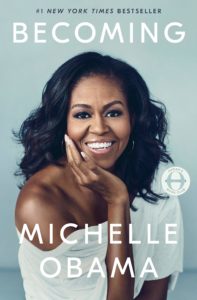 If he's glued to the news: Michelle Obama, Becoming
The news is bad for you—some channels are worse than others—but Michelle Obama's memoir can be a curative. It's still on topic for a dad that wants to stay eye-deep in politics, but it probably won't keep him up at night worrying, and it might even inspire him a little bit. Plus, he'll have that extra edge of in-depth knowledge about our future president next time he gets into an argument.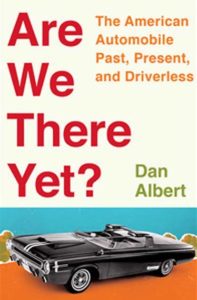 If his one true love is his car: Dan Albert, Are We There Yet?
If your dad can usually be found in the garage—or out on the street, buffing his baby where people can see him—he may be lured into his oft-ignored reading chair by this new history—and future—of the automobile, American car culture, and American culture in general.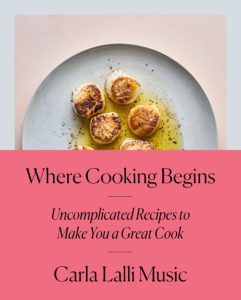 If he's learning to cook: Carla Lalli Music, Where Cooking Begins: Uncomplicated Recipes to Make You a Great Cook
If your dad is already a foodie, he probably has a house full of favorite cookbooks (I know mine does). But if he's just learning (or aspiring to learn), he may enjoy this recent starter kit from the food director of Bon Appétit. As a bonus, you'll probably have just that much more fun on your next visit to his house.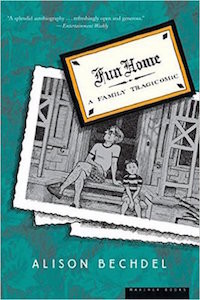 If he grew up on comics: Alison Bechdel, Fun Home
For the dad who grew up on—but says he outgrew—comics and comic books, you might try to whet his literary appetite with a graphic novel or memoir. It can be anything you choose, of course, and another good choice would be Alan Moore's Watchmen, but I love Bechdel's Fun Home, which is also on-brand for this occasion as it unpacks her complicated relationship with her father. Depending on your family, this may have the added value of starting a few necessary conversations.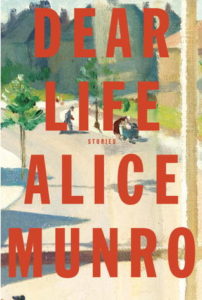 If you don't actually know him all that well, but you'd like to: Alice Munro, Dear Life
Literally everyone likes Alice Munro. All you have to do is convince him to try it.
---