10 Books By Arab Women Writers That Should Be Translated
Moving Beyond the "Saving Muslim Women" Memoirs
On your local bookshop shelves, you're not likely to find much literature translated from the original Arabic. You are likely to find what scholar Lila Abu-Lughod has called the "saving Muslim women" memoirs: titles characterized by themes of "coercion and lack of consent, absence of choice, and unfreedom." To jog your memory, their dust jackets often feature a niqab-clad beauty with only her kohl-rimmed eyes peeking out.
Abu-Lughod has referred to these persistent best-sellers as "literary trafficking," and it's easy to churn out more in this vein, particularly as they're usually written in English. Or we can get behind the boulder and push our readerships toward original creative work by Arab women.
In searching for great Arabophone work by women, we do run into another issue: Arab women writers get less institutional support. The International Prize for Arabic Fiction (IPAF)—like many other literary prizes around the world—has had problems celebrating the best books by women. In the same year that IPAF judges defended their "pure literary criteria," which largely excluded women, Basma Abdel Aziz's brilliant The Queue (2013) failed to make even the longlist. The next year, Hanan al-Shaykh's Virgins of Londonistan (2014) didn't make the longlist, either.
Of course, publishers can always do what al-Shaykh suggested in an interview with Literature Across Frontiers: "Go and look properly[!]" Below is your proper-ish start.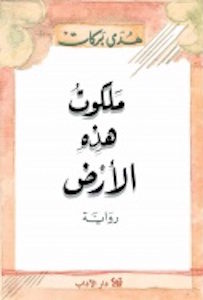 Malakut Hadhihi-l-Ard (Kingdom of This Earth), Hoda Barakat (Dar al-Adab, 2010)
Kingdom of This Earth is the latest novel by 2015 Man Booker International finalist Hoda Barakat, one of the freshest, most fearless and original writers working in Arabic. Kingdom of This Earth, Barakat's fifth, was longlisted for the International Prize for Arabic Fiction. It's set in a small Maronite community and begins in the 1920s and ends at the brink of the Lebanese civil war, in the 1970s. It's a meditation on the possibilities and impossibilities of human community: from family to neighborhood to sect to nation to humanity. Barakat's dense interleaving of landscape, voice, and the lives of two, Salma and Tannous, brings these issues sharply to life. Represented by Yasmina Jraissati at RAYA Agency.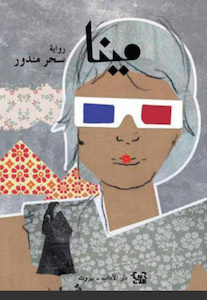 Mina (Mina), Sahar Mandour (Dar al-Adab, 2013)
Sahar Mandour is an exciting young Lebanese-Egyptian author, TV host, and the editor of the youth pages of the Lebanese newspaper Al Safer, and is one of the young writers most mentioned by other writers. Her 2010 novel, 32, which follows the life of a young woman, her four female friends, and a Sri Lankan domestic worker, is just out in translation from Syracuse University Press. Mina is about a thirty-something, award-winning gay actress living in Beirut who is outed in a local magazine and forced to leave Beirut, only to return a year later. Part of a growing body of literature in Lebanon exploring the lives of the LGBTQ.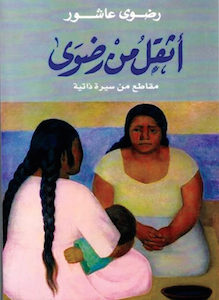 Athqal min Radwa (Heavier than Radwa) and Al-sarkha (The Scream), Radwa Ashour (Dar al-Shorouk, 2013 & 2015) 
Radwa Ashour's two-part autobiography Athqal min Radwa (Heavier than Radwa) and Al-sarkha (The Scream) is both a pivotal feminist work and an important contribution to memoir-writing in Arabic. Like her Spectres (trans. Barbara Romaine 2010), these two books have a masterful ability to link personal and national worries, asserting, "There is an option other than defeat… if we decide that we will not die before trying to live." Captivating and fast-paced, this memoir portrays her larger-than-life family stories, her struggles to deal with state intervention in her academic work, a marriage to Palestinian poet Mourid Barghouti who is forced to live in exile, a life-long concern for an Egypt burdened by endless socio-economic, cultural and political struggles, an activist life that culminates in witnessing the unfolding of the Arab Spring in between several cancer operations and treatments. Stylistically, the work marries poems and aphorisms to the fabric of life in a memoir that can be read as a novel. Rights with Mourid Barghouti.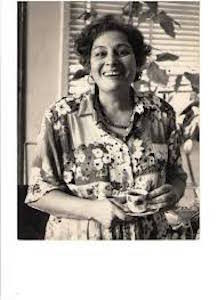 Al-Rihla (The Journey: An Egyptian Student's American Memoirs), Radwa Ashour (Dar al Adab, 1983)
These are Ashour's memoirs of 1973-1975, her years doing a PhD in Massachusetts on African-American Literature, and they work to tie together struggles in the US, Palestine, and Egypt, much like Angela Davis's Freedom is a Constant Struggle: Ferguson, Palestine, and the Foundations of a Movement does from a US vantage. A pioneering look at the United States through the eyes of one of Egypt's major writers. Rights with Mourid Barghouti; contact translator Michelle Hartman.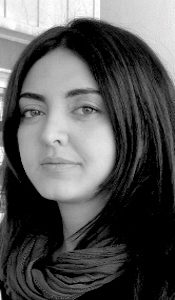 Mulakhas ma jara (The Gist of It), Rasha Abbas (Dar al-Mutwasit, 2016) 
Abbas is a Syrian short-story writer who currently lives in Berlin. Her stories fall apart, explode, turn themselves inside out, howl, and force language in new directions in order to echo the lives broken in a ripping, broken, wailing war. Eclectic, intense, and often psychedelic, many of Abbas's stories are dreamscapes that slide or plunge into haunting hyper-realism, operating within what translator Alice Guthrie calls "a punk aesthetic." Guthrie has put together a reader's report on Abbas's short fiction for PEN.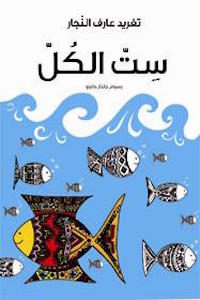 Sitt al-kol (Against the Tide), Taghreed al-Najjar (Dar al-Salwa, 2012) 
Al-Najjar's debut YA novel, shortlisted for the Etisalat Prize for Arabic Children's Literature, and soon to appear in Italian, was inspired by the real life of Madeleine Kulab, a girl in Gaza who took over her father's fishing vessel to support her family. Sitt al-Kol is a story of a resilient Gazan girl whose father is both a burden and a support. It follows her as she struggles to find her way forward in a world where she is blocked by community expectations, Israeli fishing restrictions and soldiers, and more. Although it necessarily makes its way through heavy political territory, al-Najjar has a light touch. Rights Dar al-Salwa.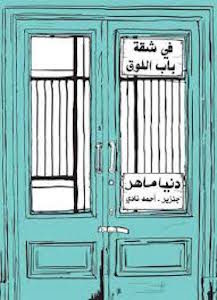 Fi shaqa bab el-louk (The Apartment in Bab el-Louk), Donia Maher (Dar Merit, 2013)
With art by Ahmed Nady
Cairo is one of the great spaces of contemporary graphic-novel experimentation (along with Beirut and Algiers), and the inaugural "CairoComix" awards, in October 2015, were dominated by female winners from Egypt and beyond. The Best Graphic Novel award, for instance, went to Egyptian artist Hanan al-Karargy for her graphic novelization of popular SF novelist Ahmed Khaled Tawfik's Locust Effect. The inaugural Mahmoud Kahil awards, given out this January in Beirut, awarded its graphic-novel prize to Maher's The Apartment in Bab el-Louk, a work that neither follows the rules of a traditional novel nor of a traditional graphic novel. It's much more like a fabulous noir poem about Cairo, or a video installation, moving across time and space in surprising ways. Elisabeth Jaquette translated an excerpt for Words Without Borders and would love to translate the rest of the book.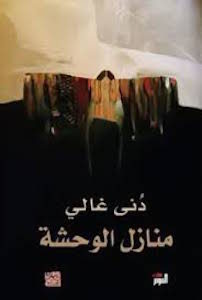 Manazil al-wahsha (Orbits of Loneliness), Duna Ghali (Dar al-Taweer, 2013)
Duna Ghali's Orbits of Loneliness is a novel that reveals the precarious relationship between mother and child during a time of war and siege in Iraq, both before and after the US military invasion. Although there have been Iraqi men's fictional works translated about post-2003 Iraq (Sinan Antoon, Hassan Blasim), there have been none by women. This novel describes the complex relationship between a mother and her son, the loneliness and togetherness, the fears and harsh life under siege. It is a feminist novel that is incisive in its psychological complexity. An excerpt from the book, trans. Maia Tabet, is available on the Banipal website. It was also one of novelist Ibrahim Farghali's choices for his two "favorites of 2013."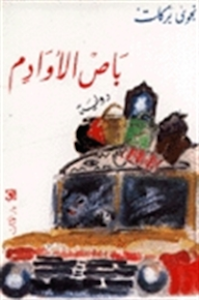 Baass al-awadem (Bus of Good People), Najwa Barakat (Dar al-Adab, 1996)
Bus of Good People is set in an unidentified Arab town. An old bus parked in the central square, luggage precariously perched atop, is boarding passengers for a night-long journey. The passengers and their driver are an unlikely collection of people. As the bus hurtles along the one and only road out of town, confidences are exchanged, stories of misery are told, and relationships forged. Deep in the night, the journey becomes more perilous, both literally and figuratively, as the bus runs into a storm and violence breaks out among the passengers. Although Barakat is an important writer in post-Civil War Lebanon, only one of her novels—translated as Oh, Salaam! by Luke Leafgren—has appeared in English. Barakat is fearless in her pursuit of characters through the storm of community violence.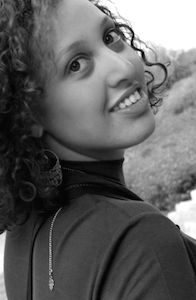 Al-Hujurat wa qisas ukhra (Rooms and Other Stories), Eman Abd Al-Rahim (Kotob Khan, 2013)
Abd al-Rahim was born in 1983 and began her writing career as a blogger. This debut novel, recommended by award-winning translator Samah Selim, was one of the achievements of a creative writing workshop sponsored by Kotob Khan, run by leading Egyptian novelist and poet Youssef Rakha.
5 more classics by women that haven't been translated into English:
Nazik al-Malaika, collected poetry. There are no collected works of this pioneering Iraqi poet.
Safinaz Kazem's Romantikayyet (1970), an account of Kazem's years in America as a young student.
Samira Azzam's short story collection Al-Sa'aa w al-insaan (The Clock and the Man) (1963) 
Sahar Khalifeh's Bab el-Saha (The Door to the Courtyard) (1990)
Aisha Abd al-Rahman's Alaa al-Jisr (1986). Abd al-Rahman is also known as Bint al-Shati.
---