Why Literature and Pop Culture Still Can't Get the Midwest Right
On Representations of a Region That Has Never Truly Known Itself
When they ask, I tell people that I'm from the Midwest. Indiana, I'll say with a playful, nasal intonation if badgered further, though I don't typically expect a follow-up question. Only on the rare occasions when explicitly asked "but what city?" will I offer up my hometown: Fort Wayne, which I describe as a small place where "there's not too much," despite it being the second largest city in the state. I'll say I've seen Unbreakable Kimmy Schmidt, but that I don't love the teasing nature of their implication; I'll say Fargo is one of my favorite movies, though Indiana and Minnesota aren't totally the same; I'll say, yes, I know more than a handful of people who voted for Trump, though Thomas Frank's What's the Matter with Kansas? will do a better job at explaining how conservatism enchanted a region of 65 million people to vote largely against their own economic interests better than I ever could.
But the script is always the same—when people find out that I come from a place known as the Heartland, I know I can expect one of two responses: That I'm so lucky to have escaped such a conservative place, or that people from the Midwest are so nice. Neither of these statements are necessarily false, though neither convince me that the speaker has a nuanced understanding of the region: something that mainstream pop culture and literature have done little to subvert.
Oversimplifying any part of the United States can be irresponsible and, in some cases, discriminatory, though most regions have come to be defined by certain broad traits: New England is steeped in Puritanism, the Southwest has Spanish-Catholic and Indigenous traditions, and the South is bound by its Confederate past. But then there's the Midwest, where not even those born and raised in the area can offer up a consistent response as to which states belong and which ones do not. The region is overwhelmingly white, though ethnically heterogeneous; early settlers came not only from surrounding domestic regions, but also Germany, Scandinavia, Ireland, and Poland. There are the major cities likes Detroit, Chicago, and St. Louis, but as Hanif Willis-Abdurraqib writes in The Baffler, "the divide between its rural and urban constituencies is . . . sharp, [and] ten miles outside of a city there's often a rural area that feels like an entirely different world." There is no defining Midwestern accent; the phrase "Midwestern music" is meaningless.
Perhaps what ultimately binds the Heartland together is not so much what really happens within them, but how they are perceived: as a land where Midwest Nice is the widespread temperament, evangelism is woven into everyday discourse, where angry people in historic manufacturing cities voted for a racist populist, and where things in general move just a bit more slowly.
It is a region that today suffers to assert its identity amid the resurgence of the Midwest in popular political discourse: the "white working class" and "flyover states" are once again familiar talking points for everyone. As a writer, I've found myself frustrated by the lack of writing—fictional and otherwise—that examines the region's complexities. Of the examples that do exist, few receive enough acclaim to interest readers from outside the region. But if the Midwest has been historically misunderstood, perhaps it has also never truly known itself.
*
In The New Midwest, a "guide to the contemporary fiction of the Great Lakes, Great Plains, and Rust Belt," Mark Athitakis, who writes about Midwestern literature for Belt Magazine and various other national publications, attempts to illustrate the variations within the region's literature in just under 100 pages. He delves into how writers have yet to really interrogate the region's modern-day relationship with issues surrounding social class, place, and race. This lack has resulted in a reading public that has difficulty imagining Midwestern literature—and therefore, the region in general—beyond Protestant work ethic, American dream-chasing, and the hardworking immigrants of the early 20th century. Athitakis's project seeks to answer one main question: "Why were writers considering the Midwest as a place where things happened, but no longer did?"
When we spoke, Athitakis revealed that despite having written about the region's literature for years, he, too, struggled when forced to define what makes a book "Midwestern." (In both his book and this argument, the term applies to both fictionalized and nonfiction representations of the region in pop culture). He divided the book into various tropes and themes associated with the region, such as the virtue of hard work (or its absence), the "stranger comes to town" narratives about immigrants and pioneers, and religion. In each section, Athitakis offers up examples of books that not only play into the common perceptions of what it's like to live in a flyover state, but also those which satirize and subvert these stereotypes.
But, he argues, so much of the latter ultimately gets lost, especially to those readers not already familiar with the region. To an outsider, the Midwest remains a land of wholesomeness and evangelism—but, crucially, the Midwest itself has been complicit in creating its oversimplified reputation.
Though not the sole factor, the dearth of nuanced understanding of the Midwest results from its failure to arrive at wholly truthful or enduring cultural distinction. In a 1998 essay titled "The Heartland's Role in US Culture: It's Main Street," University of Kansas professor James R. Shortridge traces the region's relative undefinability, starting with the first geographical reference of the "Middle West" in the 1880s. at the time, the phrase referred only to Kansas and Nebraska, and by nature of its small scope, the cultural tropes and mannerisms associated with the region were more universal: the people there were kind and moral, idealists; they were pragmatic and hard-working, but also humble. It was very Little House on the Prairie, Laura Ingalls Wilder's series based on her childhood in the Midwest during the 1870s and 1880s—happiness is a piece of maple candy, manual labor is an integral part of your character.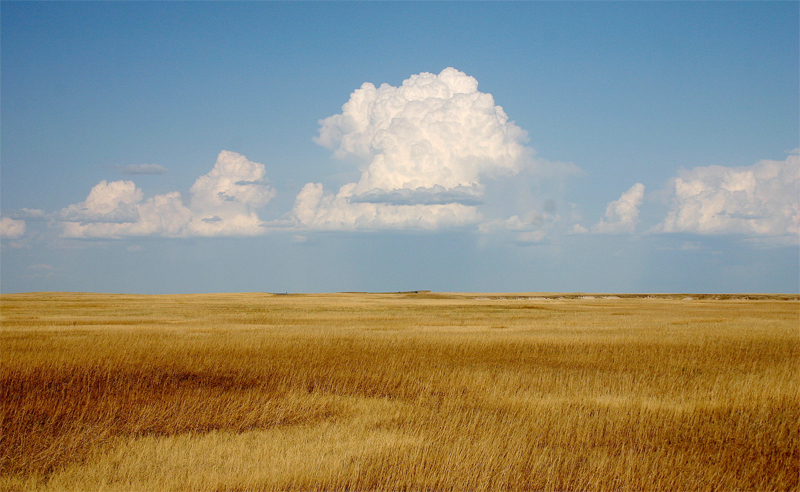 But by the turn of the century, "the Midwest was America," Shortridge writes, as multiple industries in the region (notably Detroit's automobile industry) were proof of industrialization's success, and immigrants were finding opportunities in states that were thought to know the meaning of hard work. However, it was this very industrialization that would cause the heart of the country to suffer its first crisis of identity. The urbanization of cities like Chicago and Detroit did not coincide with the area's reputation for Christian morality, pastoralism, and agriculture. And, at least colloquially, many people within the region attempted to disassociate themselves from what they saw as centers of depravity, which is reflected in what we today consider "Midwestern." As Athitakis said, "We change both the borders and the definition of Midwest to accommodate the visions most close to religion and the nuclear family."
The Midwestern literature of the early 20th century reflected the region's new uncomfortable duality. With The Jungle (1906), for example, muckraker Upton Sinclair sought to expose the harsh working conditions in Chicago's meatpacking industry and argue the benefits of socialism. On the other hand, there was Sinclair Lewis' satirical Main Street (1920) about a liberal-leaning woman who follows love to a small town in Minnesota where her close friend tells her that she "must live up to popular code if [she believes] in it; but if [she doesn't] believe in it, then [she] must live up to it."
In other words, Middle America found itself stuck. As the East Coast asserted itself in both culture and material reality as a center of modernity, the Midwest could not grasp the same identity; it was left to associate itself more with Lewis's Main Street than Carl Sandburg's poem "Chicago." But the opposite of modernity is at best stagnation, and at worst backwardness. As such, it wasn't until the mid-1960s, a time when a collective nostalgia for the past settled over America, that there was once again value ascribed to the unpretentious people living in what Shortridge described as "America's collective hometown."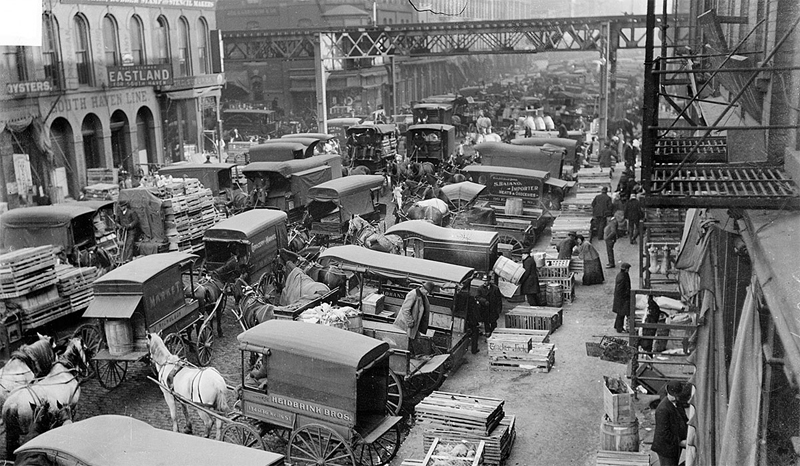 Shortridge ends his essay with that assertion that while the Midwest can't be considered the "keeper of the nation's values," it remains "a place where people can still leave their doors unlocked and in which governors will occasionally answer their own telephone."
If not always rural, the Midwest is nonetheless "indelibly marked by rural values," Athitakis writes in the intro to his book. Historically, when these values have been threatened, the Midwest has disassociated itself from those areas. In the 1960s, just as the Heartland began to reclaim its national esteem, it saw grand outbursts of racial and economic decline that devastated parts of the region, primarily the central cities of large metropolitan areas. In Chicago, business in the railroad stockyards sharply declined, and the meatpacking industry, which had been decentralizing since the turn of the century, barely maintained a presence in the city. Detroit, torn apart by deindustrialization, saw the peak of its racial conflict in the 1960s and 1970s; in the summer of 1967, instigated by policy brutality but also as a larger response to underlying issues like segregation, redlining, and unemployment, Detroit's infamous Race Riot broke out.
These tensions were at odds with Midwestern ideals. So, the public responded as they saw fit: to push away cities like Cleveland and Detroit, turn Ohio and Michigan into "Rust Belt" states, and pick up Iowa, with its "utopian gleam," in their stead.
Interestingly, it wasn't until 1984 that the US Census Bureau officially adopted the term "Midwest."
*
Over the past 20 years, Atihtakis argues, a good handful of writers have sought to drill into the "hearty, churchy, white-bread vision" of the region that's been projected through literature popular culture. But a specific region or issue must first become newly relevant for it to merit such a meditation. Athitakis brings up Detroit, a city crippled by decades of white flight, falling home prices, and the collapse of the automobile industry, which left it in an exceptionally poor state after the Great Recession. In 2013, Detroit filed the largest municipal bankruptcy case in US history and quickly became the national media's favorite example of economic collapse and urban struggle. It was only after this, Athitakis says, that people outside of the region were ready to read about the Motor City.
Last year, Angela Flournoy published to well-deserved acclaim her debut novel The Turner House, in which Detroit's houses are characters as much as the families who live in them during the 2008 recession. Detroiters, a television series about two best friends attempting to build a local advertising empire, premiered in February on Comedy Central. "Detroit has been in the spotlight lately . . . and through [the highest highs and the lowest lows], it's been a vibrant city full of character and life," reads the subhead to a 2014 article on The Daily Beast, which goes on to suggest the books about the city that are most worth reading.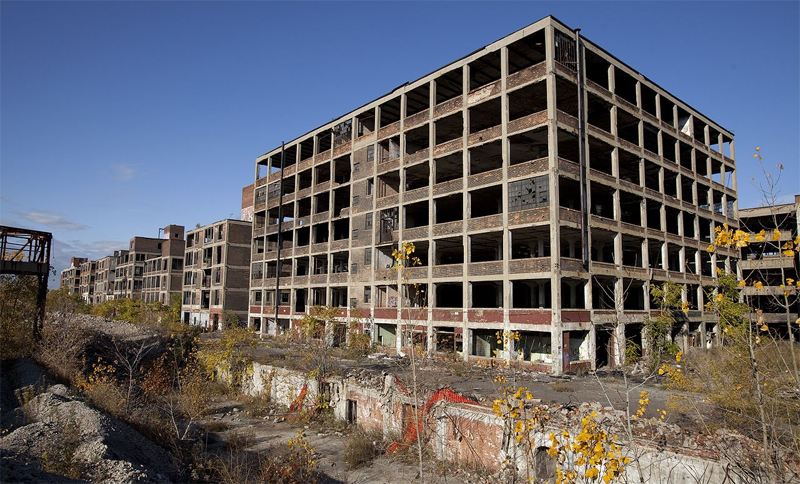 Due to Trump's obsession with tweeting impetuous and decontextualized (or "alternative") facts about Chicago's crime rate, it's foreseeable that authors and publishers will soon find the incentive to produce and promote culture, fictionalized or otherwise, about a city that's found itself in a new national spotlight.
"[Readers, writers, and publishers] chase trends," Athitakis says. When something becomes relevant on the East Coast, you'll likely see the Big Five, the largest English-language book publishing companies, capitalize on what is du jour. Supply and demand is a powerful force, and a piece of mainstream culture is no less a piece of capital than Adidas sneakers or a Honda Accord.
Ultimately, there remains a disconnect between the majority of the flyover states and those on the coasts. "There's a conversation that needs to be had between them," Athitakis says, though that would require an effort not only on the part of writers and artists to illuminate the region, but from publishers to take a chance on these books, and from consumers to shed their preconceived notions. After an election that illustrated not only how divided the American people are, but also how little we know of one another, to ignore this impetus could spell disaster. In order to criticize the Midwest and hold it to the same standards as any other region in the country, we must first try to understand it.
---