When the Muses Step Out of the Shadows: Reading the Women Who Enabled Greatness
Sophie Haydock Recommends Naomi Wood, Elizabeth Lowry, and More
It all began when I read Girl with a Pearl Earring as a teenager. The Dutch artist Johannes Vermeer painted the portrait of the enigmatic young woman, her lips parted, eyes startled and turned on the viewer, that earring glistening; but it was the writer Tracy Chevalier who brought her to life as Griet, painting that unknown model vividly in fiction in a way that I'd never known was possible before. Wow, you're allowed to do that?! I remember thinking, turning the page as the delicate relationship between the artist and muse blossomed, Griet's voice emerging unflinchingly as she stepped out of the shadow of anonymity and the shadow of the artist.
Two decades later, my own novel about an artist and his muses was published. The Flames is the previously untold stories of the four women who inspired the controversial and charismatic young Austrian artist Egon Schiele in Vienna at the turn of the twentieth century.
As a student, I'd had a postcard—sent by my mother—of Schiele's artwork taped to my bedroom wall at Leeds University, and I must have looked at the model—sitting in her green chemise and stockings, her legs spread, her head angled seductively—every day as I studied for my final exams. Shamefully, I never thought to ask myself what her name was, nor what her relationship to the artist might have been.
It was at an exhibition of Schiele's work a decade later that I discovered that the woman in the artwork was Adele Harms—the artist's sister-in-law. Instantly, I wondered why she was posing for her sister's handsome husband in her underwear? And why did her eyes carry such a look of regret and longing? This was the starting point for a novel that would weave together these women's stories, allowing them to paint a portrait of the artist and themselves for the first time.
I've always been fascinated with novels that explore this theme: of shining a light on the women who are often overshadowed by their more famous male partners—romantic or otherwise—whose stories may be lost to history, and whose voices are found again through fiction.
These are my favorites:
*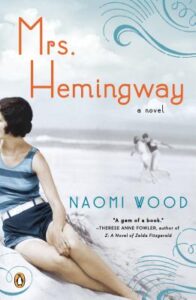 Mrs. Hemingway by Naomi Wood
The structure of this novel directly influenced how I approached The Flames. It tells the tale of four women who orbited the troubled writer Ernest Hemingway and, in time, became his wife—with much overlap in between. I found this such an intriguing way to present the facts, our loyalties shifting as we get the next woman's point of view. We see events from the perspective of his adoring first wife (Hadley Richardson), his flirtatious second (Pauline Pfeiffer), talented third (Martha Gellhorn), and selfless fourth (Mary Welsh). As in The Flames, as the novel progresses, our sympathies for the man shifts as we see him in new lights.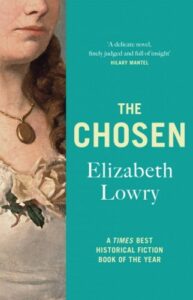 The Chosen by Elizabeth Lowry
I read this novel last year, as I was on a panel at Ilkley Literature Festival with the author and its premise seduced me. The novel's focus is Emma Hardy, the long-suffering wife of the famous writer, Thomas (whose Tess of the d'Urbervilles was published in 1891). It chronicles the aftermath of her death, as he grieves the woman he realizes he never fully knew, a feeling amplified by his discovery of damning diaries she'd kept on him over forty years. I loved the insights we get into Emma—as an unsatisfied wife and unfilled writer—and how this information reshapes the image I carried of Hardy the author and the works he created.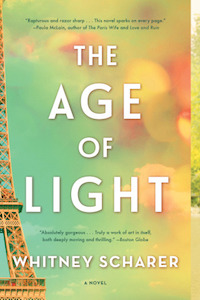 The Age of Light by Whitney Scharer
As a student, I was hooked on the photographs of the American war photojournalist Lee Miller (who famously bathed and was photographed in Hitler's bathtub in Munich 1945—the day he took his own life). She was ground-breaking in her reportage, and a model before she moved to France in the 1920s. Miller's incredible achievements are often overlooked because of the high-octane men she worked alongside, such as Pablo Picasso and the Surrealist artist Man Ray, alongside whom she was instrumental in inventing a new photographic technique, solarization, which is often solely attributed to him.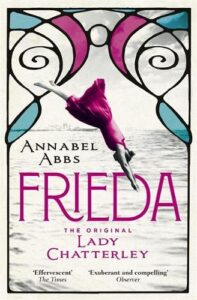 Frieda by Annabel Abbs
This novel explores the bohemian life of the aristocratic lover of DH Lawrence, a unconventional woman who inspired the controversial novel Lady Chatterley's Lover, which became the focus of an infamous obscenity trial due to its explicit descriptions of sex and female pleasure. Lawrence drew his inspiration from the sexually liberated Frieda Weekley, in particular, from an extramarital affair she'd had with an Italian infantryman. I wasn't surprised to learn more about her aristocratic background, given the themes of Lady Chatterley, but I was surprised to learn how Frieda and Lawrence had tormented one another.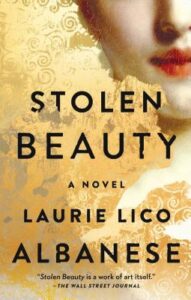 Stolen Beauty by Laurie Lico Albanese
This novel tells the story of Adele Bloch-Bauer, a prominent member of Viennese society and subject of two portraits painted by the Austrian artist Gustav Klimt (creator of The Kiss), who was also a mentor to the much younger Egon Schiele. Some of the storyline is set in the same decadent milieu as The Flames—that fin-de-siècle period that brimmed with Secessionist art, Mozart's music, daring architecture, intellectual debates in coffeehouses, and Freud's theories on sexuality. It was all about to come to an abrupt end—the Hapsburg Empire, which ruled for 400 years, would crumble during the First World War. And Klimt and Schiele would tragically lose their lives during the 1918 influenza pandemic.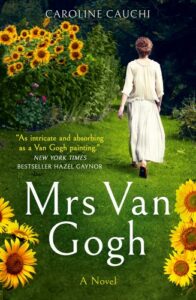 Mrs. Van Gogh by Caroline Cauchi
This recently published book is another brilliantly fictionalized account of the life of a woman who the world needs to know better: Johanna van Gogh-Bonger, wife of Theo van Gogh and sister-in-law of Vincent. She was instrumental to the nurturing of Vincent's talent and did everything within her power so his work wouldn't be forgotten after his untimely death at the age of 37. In his lifetime, Vincent was penniless and unknown, but Joanna turned things around by posthumously selling 195 of his paintings and 55 drawings, including his Sunflowers, to the National Gallery in London. Eleven years later, Vincent's work was exhibited around the world and his reputation as a great artist was cemented.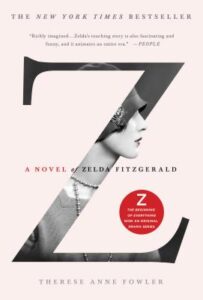 Z: A Novel of Zelda Fitzgerald by Therese Anne Fowler
Fowler brings the wife of F. Scott Fitzgerald to the foreground—all her jealousies, insecurities and well-documented bipolar disorder are placed on the table and explored sympathetically. The resulting novel reclaims Zelda from the blinding dazzle of her more famous husband, who wrote that epoch-making novel of the hedonistic Roaring Twenties—The Great Gatsby. A muse to her husband during their troubled marriage, Zelda was a writer too (she wrote Save Me the Waltz during her stay in hospital while being treated for hysteria) and she helped Scott navigate his talent, before they suffered tragic ends to their lives.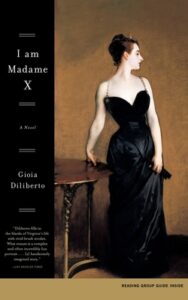 I Am Madame X by Gioia Diliberto
John Singer Sargent's portrait of American beauty Virginie Gautreau—posing provocatively, dressed in a plunging black dress, her cleavage on full view—shocked audiences at the 1884 Paris Salon, damaging the reputations of both artist and subject and shattering their hopes and aspirations in the process. This novel tells Virginie's side of the story and attaches a vibrant, authentic personality to the memorable but mute woman trapped in the portrait under layers of Sargent's paint—a model who was once dismissed for her "promiscuity". Giving a voice to women who are seen explicitly but not heard was a motivating factor in The Flames.
_____________________________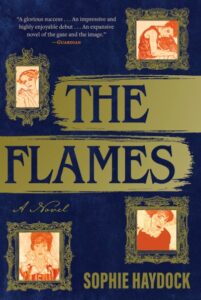 The Flames by Sophie Haydock is available from Abrams Books.
---