When Cultures Collide: In Praise of Transnational Literature
Elizabeth Shick Recommends Imbolo Mbue, Min Jin Lee, Mohsin Hamid, and More
The best fiction transforms us, if only briefly, by a sense of connection and renewal. It expands our hearts and minds, making us reconsider preconceived ideas and find new ways of moving in the world. This is especially true when the characters we grow to love have different beliefs, rituals, and life experiences than we have. Stories about other cultures help us to appreciate the richness and complexity of foreign lands, to think more deeply about people who might look and sound different from ourselves, and to see beyond those differences to what brings us together.
As an American author abroad, I'm especially drawn to novels set at the intersection of two or more cultures—stories about travel and migration, what happens when people leave their country for a foreign land and how that experience changes them; the interplay of time, memory and distance; and the complicated feelings of identity, belonging and displacement that often surface. These are some of the themes I explore in my debut novel, The Golden Land, and also the themes I seek out as reader.
A woman journeys to another country. A stranger arrives from overseas. An immigrant struggles to reconcile her new culture with that of her homeland. Bringing together different cultures from Africa, Asia, the Middle East, and the Americas, the seven novels below explore what happens when two cultures rub up against each other, that spark of insight that shines a light on the human condition, reminding us what it means to be alive, to exist alongside others in this big, chaotic world.
*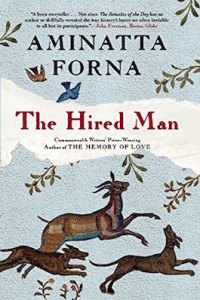 The Hired Man by Aminatta Forna
Set in the fictional village of Gost in central Croatia, this powerful novel chronicles one man's struggle to come to terms with the painful memories of his and his country's past. Duro Kolak lives as a quasi-recluse in the village of his childhood, numbing himself with rakija and physical labor as he stews over past injustices against him and his loved ones. Laura is a hopeful, if somewhat lost Englishwoman, who carts her two teenage children to Gost to renovate the old farmhouse at the center of Duro's memories.
Oblivious to the ethnic and personal tensions that hover over the town, Laura hires Duro as a handyman, jolting him out of his stupor and setting in motion a chain of events that threaten the status quo. "Laura arrived and took over the blue house and things began to change. In a very short time it seemed certain people forgot what had been agreed for so long, or perhaps they thought it no longer applied, or no longer applied to them, that the pact we had held to for sixteen years was somehow over."
The combination of Laura's innocent questions and Duro's proximity to the setting of so many of his memories force him to confront what he has been unwilling to face for almost two decades. "My mind had been running along all sorts of lines it hadn't run on for years. Most of these memories I'd put safely away, as we all had, then something or someone comes along, like a plough through a fallow field in which all kinds of things lie buried under the crust of earth." A classic 'stranger comes to town' story, The Hired Man shows what we can learn about ourselves when we take a step back to view the world from different perspective.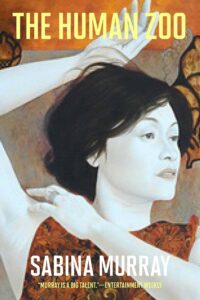 The Human Zoo by Sabina Murray
This suspense-filled novel set in the Philippines and the USA is both a social critique and an exploration of one woman's search for identity and belonging. Fleeing the pain of a broken marriage and a waning career, Ting makes an impulsive decision to return to the Manila of her youth to complete her research on Timicheg, a member of the Bontoc ethnic group exhibited in the West in the early 1900s as part of a human zoo. Moving into her aunt's villa, she quickly resumes old relationships with family and friends, including a former lover. But just as Ting has changed since her last visit, so has the country; a new autocratic regime has taken hold of the Philippines, clamping down on dissent and violating basic human rights.
With each day that passes, Ting becomes slowly more aware, both of the world around her and her place in it. "Inchoy watched me watching the children, and I felt my perspective slowly shift from mine to his: from my joy at the beauty of the children to Inchoy's perception of forced child labor. He flicked his eyebrows at me to drive home the point." The combination of her research into the past and the suffering she observes in the present serve as a springboard for exploring Ting's own conflicted feelings of identity and belonging. "What is it to be other? If one is other, what is the thing that is not?" Ting jots down in her notebook. With its steady prose and keen insights, The Human Zoo asks us to consider the role that history and politics play on culture, identity and belonging.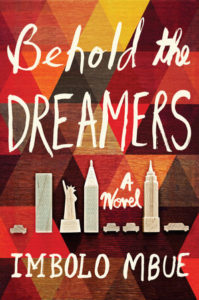 Behold the Dreamers by Imbolo Mbue
This tender novel about a Cameroonian family's pursuit of the American dream captures the misunderstandings that occur when two cultures meet as well as the unexpected moments of beauty and connection. Like many immigrants, Neni and Jende Jonga are prepared to give up everything they know and cherish for a chance at the American Dream. By contrast, Wall Street exec Clark Edwards and his wife Cindy seem to have it all—a posh Manhattan apartment, a glamorous lifestyle, and more money than they know what to do with. When Jende gets a job chauffeuring Clark, and Neni is hired by Cindy, the Jongas believe their prayers have been answered.
At first, they hardly understand each other. "Why did you come to America if your town is so beautiful?" asks Clark when Jende gushes about his hometown of Limbe. "Because America is America," replies a baffled Jende. But as the two families become increasingly interdependent, the impact they each have on the worldview of the other becomes more and more apparent. "At [my son's] age, all I wanted was the life that I have right now. This exact life, this was what I wanted," Clark confesses somewhat despondently later on. The more time Clark spends with Jende, the more he sees that his own life is missing something vital, something the Jendes seem to possess despite the difficulty of their circumstances.
Meanwhile Neni and Jende must decide just how much hardship they are willing to put up with in order to stay in America. "For the first time in a long love affair, she was afraid he would beat her. She was almost certain he would beat her. And if he had, she would have known that it was not her Jende who was beating her but a grotesque being created by the sufferings of an American immigrant life." With her dazzling prose and keen observation, Imbolo Mbue asks us to reconsider how we define happiness and what it means to live a full and authentic life.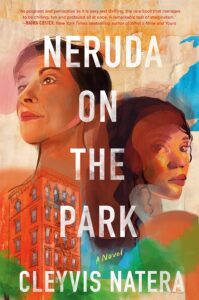 Neruda on the Park by Cleyvis Natera
Set in New York City with memories of the Dominican Republic, this heartfelt debut asks what is gained and what is lost when we leave the home of our ancestors for a foreign land. Luz Guerrero is a rising young attorney who dreams of escaping the Dominican neighborhood where she still lives with her parents. Her mother, Eusebia de Guerrero, has spent her adult life catering to the hopes and needs of everyone but herself. When the abandoned building next-door is demolished to make room for a swanky new apartment complex, and Luz is fired from her prestigious job, mother and daughter clash over the best way forward.
With alternating chapters devoted to mother and daughter and occasional interludes by an unnamed group of women referred to as "The Tongues," Neruda on the Park explores the complicated and amorphous feelings of loss, longing and displacement that many immigrants experience. "That yearning she'd had, the sadness she often carried, [Luz] wondered, aloud to him, if it had to do with the land itself, the earth she used to eat by the handful as a child… She could taste so much sweetness surging from her past, making way like a great dam fallen apart." As Luz and her mother grapple with the meaning of home and community, Natera reminds us that the places we've lived and people we've loved remain with us, no matter how much we may sometimes wish to leave them behind.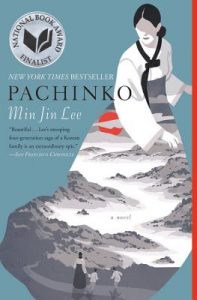 Pachinko by Min Jin Lee
This sweeping, multigenerational novel about love, identity and belonging in the face of discrimination follows one family's journey from Japanese-controlled Korea to modern-day Japan. Born and raised in a poor fishing village in Korea, fiercely independent Sunja makes an ill-fated decision which transforms the trajectory of her life. To avoid disgrace, she marries a minister named Isak, and they emigrate to Japan, leaving behind family and their sense of belonging in hope of a better life. Moving in with Isak's brother and sister-in-law in Osaka, Sunja soon learns that Koreans in Japan are considered second-class citizens, forced to live in harsh conditions with few opportunities for advancement.
As the novel moves through the 20th century, the bigotry the Korean community experiences in Japan becomes a central theme that impacts each member of Sunja's family in different ways. "You are very brave, Noa. Much, much braver than me. Living every day in the presence of those who refuse to acknowledge your humanity takes great courage." Isak tells their son Noa. Like many immigrants, they are pulled in different directions, wishing they had access to the same opportunities as the Japanese but reluctant to forsake their Korean culture and identity. The reality, as Sunja's second son, Mosazu, points out, is that they are no longer fully accepted in either culture. "In Seoul, people like me get called Japanese bastards, and in Japan, I'm just another dirty Korean no matter how much money I make or how nice I am. So what the fuck?" Expertly crafted and keenly observed, Pachinko demonstrates how history, politics, and immigration can the shape the lives of ordinary people for generations to come.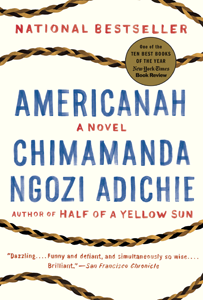 Americanah by Chimamanda Ngozi Adichie
Moving back and forth in time and place, this unflinching novel set in Nigeria and the USA explores questions of belonging and identity that so often surface when leaving one's country for another. Ifemulu and Obinze meet in secondary school in the 1990s, forming a deep attachment that continues into university. Political instability caused by the military-backed government soon disrupts their education, compelling Ifemulu to leave for the US and Obinze for the UK. Although the separation is meant to be temporary, the unexpected hardships and indignities of immigrant life create a chasm between them that feels insurmountable.
As Ifemulu adjusts to her new life in America, her outlook on the world and herself begins to evolve. "Only after she hung up did she begin to feel the stain of a burgeoning shame spreading all over her, for thanking him, for crafting his words 'You sound American' into a garland that she hung around her own neck. Why was it a compliment, an accomplishment, to sound American?" The longer she stays away from Nigeria, the more she struggles to contain her grief, not only for her lost relationship but for her sense of self, for the community she left behind, and for her country. "Each memory stunned her with its blinding luminosity. Each brought with it a sense of unassailable loss, a great burden hurtling towards her, and she wished she could duck, lower herself so that it would bypass her, so that she would save herself. Love was a kind of grief." In Americanah, Adichie sheds light on the complicated but inextricable link between culture, identity and belonging.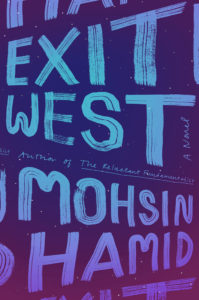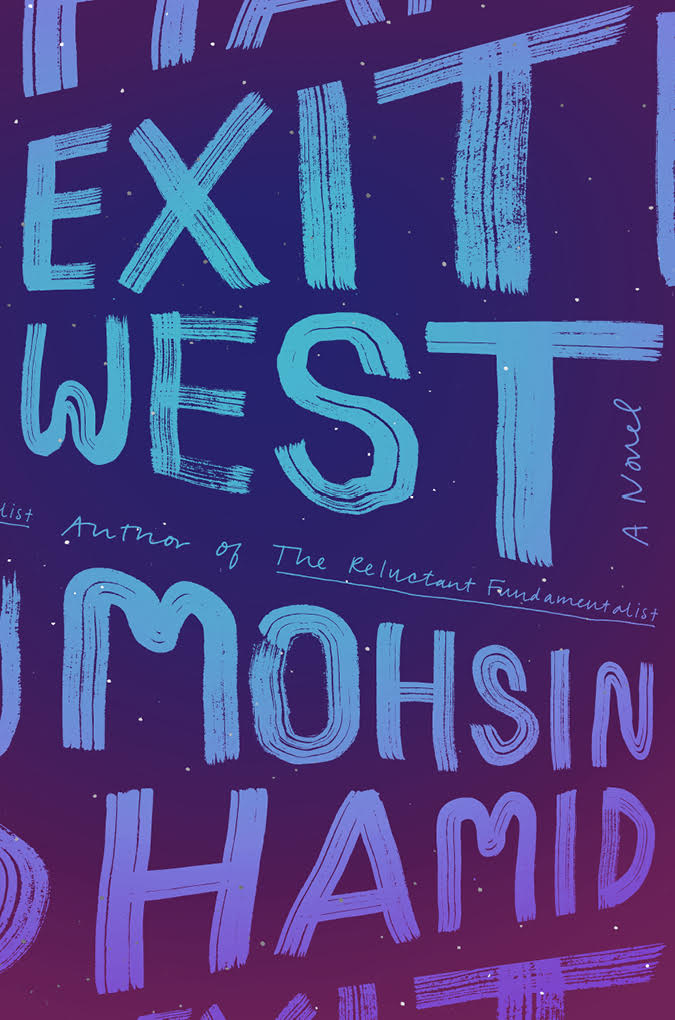 Exit West by Mohsin Hamid
This unusual, genre-bending novel employs elements of surrealism to expose the complexity of war, immigration, and identity in today's world. Saeed and Nadia have just begun dating when civil war breaks out in the unnamed, presumably Middle Eastern country where they live. As fighting intensifies, they decide to leave, abandoning everyone and everything they know and love. Nadia has few regrets, while Saeed take a more nostalgic view what he is leaving behind: "Saeed desperately wanted to leave his city, in a sense he always had, but in his imagination he had thought he would leave it only temporarily, intermittently, never once and for all, and this looming potential departure was altogether different, for he doubted he would come back, and the scattering of his extended family and his circle of friends and acquaintances, forever, struck him as deeply sad, as amounting to the loss of a home, no less, of his home."
As Saeed and Nadia journey from one place of refuge to another through the use of magic doors, their relationship evolves in unexpected ways. Exposure to new cultures and different ways of viewing the world combine with the stress of their itinerant lifestyle to alter how they view themselves and each other. "In the morning they heard in the distance someone making a call to prayer, at dawn, perhaps over a commandeered karaoke machine, and Nadia was alarmed, waking from a dream and thinking for a second that she was back home in their own city, with the militants, before recalling where she really was, and then she watched, a bit surprised, as Saeed got out of bed and prayed."
In Exit West, Mohsin Hamid reflects on the phenomenon of migration and the arbitrariness of borders, asking us to rethink where one culture ends and another begins. As the narrator remarks towards the end of the novel, "when she went out it seemed to her that she too had migrated, that everyone migrates, even if we stay in the same houses our whole lives, because we can't help it. We are all migrants through time."
__________________________________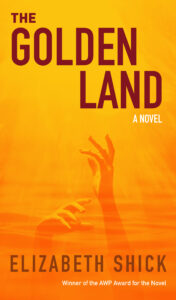 The Golden Land by Elizabeth Shick is available from University of Chicago Press.
---