Books to Immerse Yourself in the Bookselling Life
Andrea Lawlor Recommends Some Essential Bookselling Reads
A few years ago, people were passing around one of those Facebook games where you list your first seven jobs. I read the lists eagerly, those of friends and acquaintances alike. I was confounded by the number of people my age whose first seven jobs included their current job (largely academics). I started my own list and hit seven before high school graduation, so I kept going and, in my scrupulosity, managed to miss the moment. Everyone was on to the next funny thing, while I was still adding to the 50+ jobs I could remember.
Of these jobs, the ones I loved most (before teaching) were bookselling. I worked at the University of Iowa Campus Bookstore (Iowa City), Now Voyager and the Third Eye (Provincetown), Robin's (Philly), and, most formatively for me, Dog Eared Books (San Francisco, where I worked with lots of writers and artists, including Alvin Orloff, Veronica De Jesus, and Ari Banias (who also worked across the street at Modern Times, with Tisa Bryant). At Dog Eared, I learned from Alvin that you could have a career as a writer alongside a career as a bookseller; he completed his second or third book while we worked together, and has gone on to publish many more, including the upcoming Disasterama! about his time in the queer punk scene in SF.
Many other well-known writers have also tarried in the fields of shelving—writers like Justin Torres, Leah Lakshmi Piepzna-Samarasinha, Garth Greenwell, and CAConrad. Kelly Link and Gavin Grant met while working at Avenue Victor Hugo Books in Boston. (Ship that, fans!) Just this week, in fact, former bookseller Xuan Juliana Wang's Home Remedies dropped, to widespread critical acclaim. And many current booksellers I know are hard at work right now on their own books, like Ruth Antoinette Rodriguez (Antidote Books), Cal Angus (ex-Odyssey), and ER Anderson (Charis Books & More).
You can never really leave bookselling; I often find myself gratuitously hand-selling books to strangers in strange bookstores. As a creative writing professor, my pedagogy is largely "You have to read this!" I blame the craze for listicles (such as the one you're reading right now) on this compulsion to persuade others to love what you love. It's the essence of fandom. I even wrote bookselling into my first novel, Paul Takes the Form of a Mortal Girl, as a way—let's be real—to relive those glory days.
And I'm not the only one. Some of my favorite writers have written about bookselling and, perhaps not coincidentally, urban queer life. Below, a few choice examples: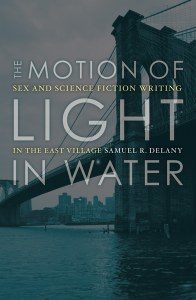 Samuel R. Delany, The Motion of Light in Water
Delany writes about his years at the original Barnes and Noble (on 5th & 18th) in NYC in this 1988 memoir of queer sex and art making in the East Village in the early 1960s.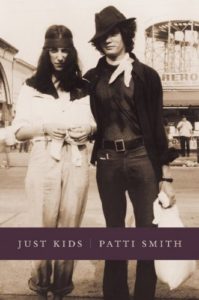 Patti Smith, Just Kids
Smith recounts how, in the late 1960s, she worked at the uptown branch of Brentano's, a now-shuttered New York City bookstore, while her BFF Robert Mapplethorpe worked at the downtown branch—until he got laid off and she got fired.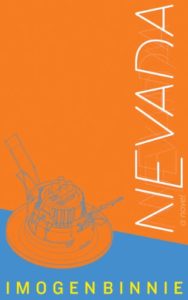 Imogen Binnie, Nevada
Binnie's narrator, Maria, works at a bookstore that may or may not be based on Binnie's own time at the Strand, in a deeply satisfying portrayal of the bookselling life. Many other Strand alum are writers, including Alex DiFranscesco (All City).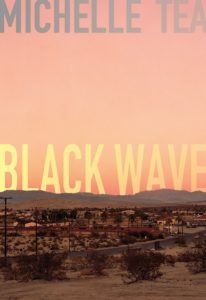 Michelle Tea, Black Wave
The character "Michelle" lives in an abandoned bookstore while dating Matt Dillon; it's the ultimate bookstore-themed queer speculative autofiction!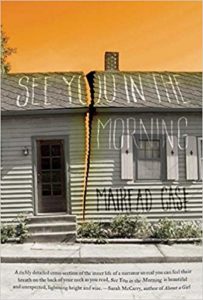 Mairead Case, See You in the Morning
In this lyrical and sweet coming-of-age tale, the unnamed (and ungendered) narrator works at Chapters, a big-box store—likely informed by Case's own time at Barnes & Noble.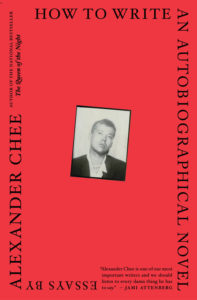 Alexander Chee, How to Write an Autobiographical Novel
In "After Peter," Chee writes about his time working at the legendary gay and lesbian bookstore, A Different Light, in San Francisco—a formative experience in a literary life. Other ADL alums include DL Alverez, Emanuel Xavier Berger, and Xylor Jane.
________________________________________________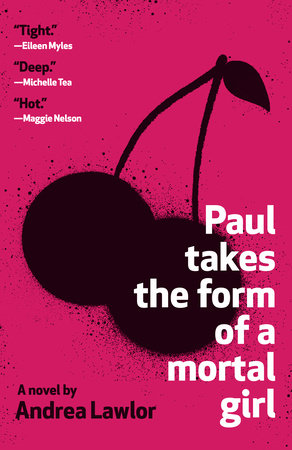 Andrea Lawlor's Paul Takes the Form of a Mortal Girl is out now from Vintage.
---