What We Loved This Week
The Lit Hub Staff on Cults, Scream Queens, Havana Mysteries, and more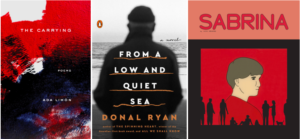 On my way through London I picked up a few of the long listed Booker titles at my local bookshop and fell into two as if they were uncovered wells. Donal Ryan's new novel, From a Low and Quiet Sea, begins with a terrifyingly realistic depiction of fleeing a war zone, then suddenly you're in Ireland and the story has shifted dramatically. Soon as you've adapted to that story, the book jumps again. It's a feat of a narrative magician who can make you feel faster than most writers alive. A similar intensity gusts through Sabrina, Nick Drnaso's graphic novel about a missing woman and a friendship of sorts that develops between a US airman and an old classmate broken by the woman's disappearance. Meantime Sabrina's sister is undone by her sister's vanishing. The book is a tone poem to dislocation, yet somehow these very still frames and planed down dialogue build an undercurrent of terror, too. It's a very disturbing book that captures how paranoia is an associative leap away in our times. Finally, I've also been loving Ada Limon's new poems, The Carrying. They are like a winter garden—somber, full of grief and patience, suddenly visible lines from here to there. To watch a poet in full possession of her power tending the earth with this kind of care feels like an inspiration that comes with a chastened edge: time, they remind, is all we have.
–John Freeman, Executive Editor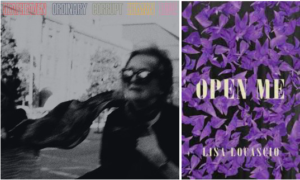 It's been an unremarkable week in terms of the books I've been reading, but I've managed to love some Things regardless. The first is Deafheaven's new album, Ordinary Corrupt Human Love. I saw them in concert years ago and spent the next couple of weeks listening feverishly to their third album New Bermuda, swimming around in a sea of emotion, fuzzy guitars, and black metal howls. Ordinary Corrupt Human Love is more of the same, but prettier and more melancholic—this review says everything I have to say about the album, but better.
I also discovered "Byzantium," Lisa Locascio's 2017 essay on obsession, vampires, Caleb Landry Jones, and other unsettling things. For various reasons, the essay hit me like a punch in the face—obviously, I can't recommend it enough. I now can't wait to get my hands on her newly released novel, Open Me, and I may have a tiny crush on Caleb Landry Jones
–Miriam Kumaradoss, Editorial Fellow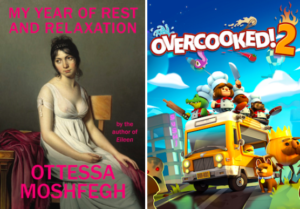 I'm always the last one on the band wagon, so I'm going to echo what everybody else on the Internet has been saying: this week, I loved Ottessa Moshfegh's My Year of Rest and Relaxation. It's just as consuming and fascinating and funny as they say it is. Sleep and suppressed grief has never been so enjoyable! Something I've not been sleeping on, though, is Overcooked 2, the Nintendo game that came out this week about cooking and cooperation. You and your friends work together to make pizza, burritos, sushi, etc. and you have to complete the orders before the time runs out. The higher the level, the more complicated the kitchen is (at some point, there are rats that steal food, for example). In this sequel, you have to cook to keep the zombies at bay… the "unbread."
–Katie Yee, Book Marks Assistant Editor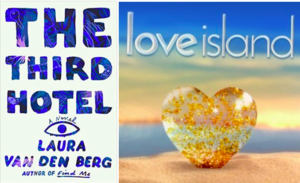 This week, like many of you (I imagine), I've been reading Laura van den Berg's The Third Hotel. While it is quite short, I find I need to read it slowly; it gives me the sense of hanging on to a dream. Anyway, it's wonderful; someone finally really nailed that dissolute female narrator who's been cropping up in novels for the past few years. Or at least I like this one the best so far. Also, now that Love Island is over, I've decided to go back and watch last year's season. So far, I dislike everyone (except Camilla) a lot, which makes me . . . ravenous to watch! What's wrong with people today etc., etc., etc.
–Emily Temple, Senior Editor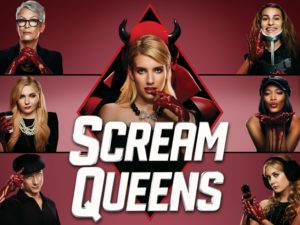 This week, I've been watching Scream Queens, in my eternal quest to enjoy each and every one of Ryan Murphy's impossible-to-define and easy-to-enjoy productions. Chanel #3 is by far the best character, and I really hope the romantic subplot in the second season doesn't ruin her deadpan delivery by making her "happy." This is a great show for viewers who want something just a little less terrifying than American Horror Story, but just as campy. Since my internet's been slow, and no ads seem to be able to load during Hulu's four minute long commercial breaks, I spent the interminably long commercial breaks reading about the most dissolute Roman emperors on wikipedia. I thought Ryan Murphy would approve of the juxtaposition.
–Molly Odintz, CrimeReads Associate Editor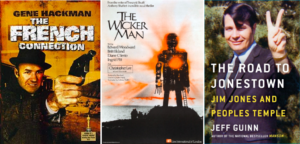 I travelled all the way back to disco days of the 1970s with my reading and watching choices this week. First up was The French Connection, in which hard-nosed, bigoted New York detective Popeye Doyle (Gene Hackman)—with the help of the police chief from Jaws—tries to smoke out a syndicate of French drug smugglers by harassing local black people, driving super erratically around Brooklyn, and putting in more pissed-off stakeout minutes I've ever seen committed to film. Next came 1973 British mystery horror cult classic The Wicker Man, in which a sexually repressed killjoy detective comes to Christopher Lee's island of free-lovin' Scottish pagans to investigate the disappearance of a teenage girl/call everyone heathens for getting it on in the fields and jumping naked over bonfires. I also re-read Jeff Guinn's superb history of Jim Jones and the Peoples Temple, The Road to Jonestown, which details the cult leader's rise from socially conscious youth minister to orchestrator of the most notorious murder suicide in modern history. It's grim but compelling stuff.
–Dan Sheehan, Book Marks Editor
---