What Was the First Book You Fell in Love With?
The Center for Fiction's First Novel Prize Short Listers Think Back to Childhood
The Center for Fiction's First Novel Prize is awarded to the best debut novel published between January 1st and December 31st of the award year. The author of the winning book is awarded $10,000 and each shortlisted author receives $1,000.
This year's judges—Viet Thanh Nguyen (2015 winner for The Sympathizer), Chris Abani, Kate Christensen, Rivka Galchen, and Kate Walbert—have chosen an outstanding shortlist: The Castle Cross the Magnet Carter by Kia Corthron, The Girls by Emma Cline, Here Comes the Sun by Nicole Dennis-Benn, Homegoing by Yaa Gyasi, How I Became a North Korean by Krys Lee, We Love You, Charlie Freeman by Kaitlyn Greenidge, and What Belongs to You by Garth Greenwell.
On December 5th, the finalists will read from their shortlisted novels at the First Novel Fete (there will be food and drink!). Proceeds from the First Novel Fete support our KidsRead/Books for NYC Schools program, supporting literacy and literary engagement in schoolchildren. The theme of this year's Fete is Storytime, so finalists were invited finalists to share the books that inspired them as children…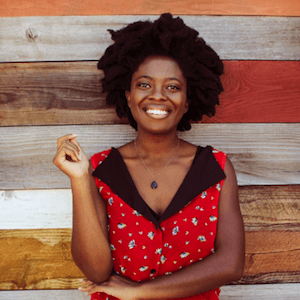 Yaa Gyasi
Hitty, Her First Hundred Years, Rachel Field
When I was a child I read all of the well-loved classics for little girls. I wore out my copy of The Secret Garden. I spent weeks declaring to anyone who would listen that I was Jo from Little Women. I read and re-read all of the Anne of Green Gables books, especially Anne of the Island, which I felt to be the best one because Gilbert and Anne finally got together, proving, in my 8-year-old's logic, that there was some kind of order and justice in the world. But the book I loved the best, the one that worked a kind of magic on my budding writer's brain, was Hitty, Her First Hundred Years by Rachel Field.
Unlike the other novels I've mentioned, Hitty hardly ever comes up any more. If you search for the book in stores you'll be hard pressed to find a copy. Though Field won the Newbery Medal in 1930 for her work, hers is not a household name. Still, how I loved Hitty! In the book, a doll named Mehitabel, Hitty for short, is hand-carved out of mountain-ash wood for a little girl named Phoebe. We then follow Hitty as she is passed from owner to owner, country to country, for the first hundred years of her life. The book was so intrepid, so expansive and multilayered, introducing so many characters and voices and locations that I felt, even as a small child, that truly anything was possible through fiction. I had always loved the intimacy of Pride and Prejudice but I wanted the adventure of Moby Dick, and though I didn't yet fully grasp this, I was starting to understand that women were rarely ever allowed both. Hitty, Her First Hundred Years was both, everything, all at once.
I'd almost forgotten about Hitty years later, after my first novel, Homegoing, a book that spans two continents and three centuries was published, until I read a passage in Margo Jefferson's Negroland about Little Women's profound effect on her as a child, and recalled the book that had had a similar effect on me. Without realizing it, I'd taken Hitty with me.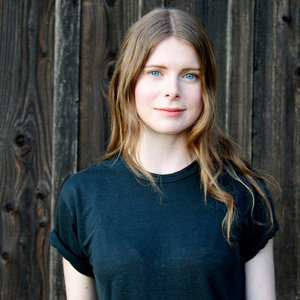 Emma Cline
Betsy, Tacy and Tib (series), Maud Hart Lovelace

The first books I remember loving were the Betsy, Tacy and Tib series by Maud Hart Lovelace. The nine books are set around the turn of the century in a fictional Deep Valley, Minnesota, and follow Betsy Ray from childhood to adulthood, ending with her marriage and the beginning of World War I.
I loved these books partially for their vivid, sentimental world—the horseless carriages, the socials and sleigh rides—but beyond the nostalgic Americana, I was most fascinated by Betsy's ambition to be a writer. I loved the details: the steamer trunk she fashioned into a writing desk and filled with foolscap and inkwells and pens, the dime novels she secrets away from her parents. In a later book, Betsy is allowed to visit the public library by herself—her descriptions of the contentment of Saturdays spent in the Children's Room were mesmerizing to me, the circles of lamplight on her books and the snow beyond the window.
I think reading about Betsy was the first time I understood what a life centered around writing might look like, and the first time I understood that being a writer was even a possibility. Betsy was modeling a kind of internal world I didn't know yet how to name—the world of books and writing and solitude. She showed me how you might cultivate the company you kept for yourself.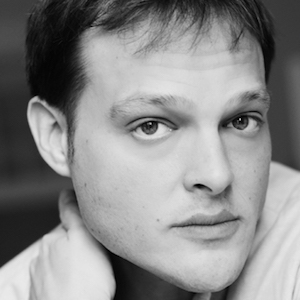 Garth Greenwell
Harold and the Purple Crayon, Crockett Johnson
I don't have any of the books that were read to me as a child, though I know my mother did read to me, and I don't remember which ones I might have loved or asked to have read to me again and again. But I do remember the first book I loved that I read on my own, which was Crockett Johnson's Harold and the Purple Crayon. I don't have my childhood copy of that book, either, but I just picked up a copy at Prairie Lights, feeling a little fearful as I always do about reading a book an earlier self loved.
But re-reading Harold and the Purple Crayon is pure joy. I can imagine the delight I must have taken from it decades ago, but now, after twenty years of working with my own less magical crayons, it strikes me as much more than merely delightful. The book is a masterpiece, I think, the real thing; I'm not sure I know any more profound story about the imagination, its pleasures and perils, the work it can do.
"One evening," the book begins, "after thinking it over for a long time, Harold decided to go for a walk in the moonlight." We don't know who Harold is, or where; a child stands on a blank page, holding a purple crayon. To take a walk in the moonlight, then, Harold has to draw the path he'll follow, and the moon to light his way; in the pages that follow he'll draw everything he encounters.
My favorite sequence happens early in the book. Having first made his path straight so that he won't get lost, Harold quickly gets bored and turns off it, finding himself in "a place where Harold thought a forest should be." But he's still scared of getting lost, and so he draws a single tree, which "turns out"—since the joy of the imagination lies in how it surprises us—to be an apple tree. It's here that Harold's imagination meets external constraint: his only crayon is the wrong color, his apples can only be outlines. No matter, he decides, this is just a pleasure deferred: "The apples would be very tasty, Harold thought, when they got red."
To this point, the world Harold has made is scaled to his comfort (a single path, a single tree); it makes him feel safe. But the imagination isn't so easily ruled. Deciding that his apples need a guardian, he draws a dragon, then finds himself terrified by his own creation. Backing away, the hand holding the crayon trembles, making a wavy line—and suddenly Harold finds himself sinking in an ocean he didn't intend.
That feeling—vertiginous, disconcerting—of finding yourself in a world you didn't intend to make is a sign of real writing, I think; the challenge is to press forward despite fear, to trust that something (ingenuity, craft, endurance) will bear you through. Harold rescues himself from the dangers of the imagination by using it further: he draws a boat to cross the ocean, a balloon to cross the sky.
By the end of the book, Harold has learned that any act of the imagination is an act of risk-taking. For all his precautions he does get lost, and realizes that to find his home again he has to draw it: his bed, his blanket, his window framing the moon. The final page shows Harold asleep, his purple crayon on the floor beside him. It's almost unbearably moving, an image of labor's happy end, the imagination delivering the artist to a place of safety and rest.
But it's a deceptive image. Harold will wake in the morning, of course, and pick up his crayon, and imagine himself into new adventures. Which is the book's final lesson: who, having tasted the pleasures and perils of art, doesn't crave them again and again?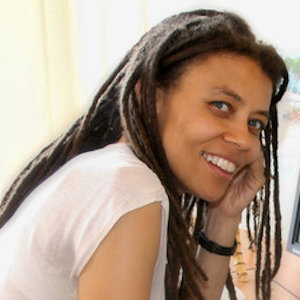 Kia Corthron
In praise of the library…
For most of us (I hope), childhood was a relatively carefree time, when we didn't need a reason to read a book. No need for a recommendation by a friend or critic or bookseller, no lure by a prestigious prize cover seal, no sense of "Too many books, too little time." Rather, we picked up a volume because it looked interesting and because it was there. When I was very young, my family's tight budget meant there were no children's books at home, so there signified the shelves of the public library.
Thus when a large box of kids' chapter books appeared in the bedroom I shared with my older sister Kim—we must have been around ten and eleven—we didn't think about the yellowed, dusty pages nor did we parse the titles for literary or social value. The windfall was a gift from Miss McIntyre, an elder who was sort of related to us and for whom my mother cleaned house a few mornings a week. The books had once been the property of Carver School, the segregated black public institution my mother had attended until Brown v. Board, and where Miss McIntyre had taught in the primary grades. My Maryland Appalachian valley hometown was/is a good 95 percent white, overwhelmingly working class. So it never occurred to my sister and me to question that none of the titles dated past the 1930s and that they were all unapologetically Caucasian. A box stuffed with children's hardbacks to keep was definitively a treasure chest.
First picks: Kim chose The Happy Hollisters, a series about a family with five kids who laughed in a merry way with their eyes closed (the illustrations cracked Kim up) and who solved criminal mysteries; and I was drawn to Pollyanna. I'd never heard of it but something attracted me and I was quickly hooked. Sweet orphan Pollyanna bringing cheer to all the cynical, bitter adults around her with her marvelous glad game! But tragedy strikes: Pollyanna is hit by a car and paralyzed! (She falls from a tree in the Disney movie.) Then, a miracle: Pollyanna is sent away to a special facility for special therapy—and begins to walk again! And here I am, page 309, Chapter 33: "WHICH IS A LETTER FROM POLLYANNA"—the final page and a half, and at long last a person of color appears. Our girl unsurprisingly has charmed everyone at the clinic as they weep with joy to witness her first steps.
Even Black Tilly who washes the floor, looked through the piazza window and called me 'Honey, child' when she wasn't crying too much to call me anything.
There certainly had been issues of class and stereotyped ethnicity (the condescending folksiness of Irish maid Nancy), but no other character had felt so vapid and obsequious. This was the book I'd torn through? Given my heart to? As an adult I've at times shared the incident as a semi-amusing anecdote, but to ten-year-old me the betrayal was devastating. For the first time, I realized reading was something to approach with caution.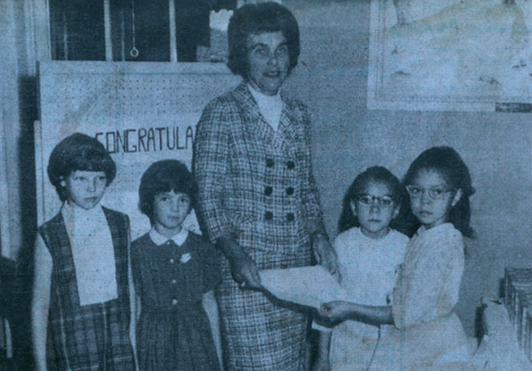 Prior to that, however, I don't remember my dearth of African-American stories to have had any deleterious effect—other than the obvious knowledge, no matter how much I suppressed it in those days of often being the only black kid in the class, that these characters and I would never quite share the same experiences. (The little girls in the pages, for example, weren't ever forbidden to go out in the rain for fear their processed hair would return to its dreaded natural state.) My earliest readers featured animals or the imaginative creatures of Dr. Seuss, narratives where the white kids appeared only occasionally in supporting roles. The two books my sister and I borrowed from the library repeatedly were The Five Chinese Brothers (a wonderful folktale complicated by Western adaptation that would have raised the eyebrows of my adult self); and, even more frequently, Bemelmans' Madeleine, which in its seeming foreignness (set in Paris) may have felt less white. We pronounced it MAD-A-LYNN. It's referenced recurrently in my novel.
To this day, with too many books hoarded in my possession, I still most cherish library checkouts. Perhaps it's the excitement of diving into them immediately, given the clock-ticking due date. Or maybe they seem more precious as a trust, my having been deemed worthy of the loan. Or it might just be nostalgia for the time when all my sister's books and mine were temporary gifts of the county institution. The picture above was from the local newspaper, Kim far right and me beside her. We're receiving certificates for having read 50-plus books in the library summer club. My proud mother straightened our hair and dressed us up, but I don't think Kim and I understood the significance. All that mattered to us was that, though the club was over and school would soon resume, the library would always be there and we always could, and would, come back.
Nicole Dennis-Benn
Storytime: The Legacy of Miss Lou
Before I could read, I listened. It was the early 1980s. I was growing up in Kingston, Jamaica in a place called Vineyard Town. My parents' generation—the toddlers seen in grainy black-and-white clips of Jamaica's first independence, holding up flags as the Queen of England gave us her blessing as a country—were now young adults in their twenties. They were still adjusting to the country's independence; still grappling with post-colonial identities. They taught us to recite an anthem taught to them; they made sure to smooth kinks of a so-called "broken language" from our tongues with rulers; they instructed us to brace our shoulders to fit into uniforms too hot and stiff for our island's warmth; they worked hard to send us to schools that taught us books written by British authors and texts that told us that our little island was "discovered" by Christopher Columbus. So, imagine when I was introduced to the stories of Louise Bennett—Miss Lou, for short—a Jamaican poet, who maintained our oral tradition of storytelling and folklore, using Jamaican Patois.
My first introduction to Jamaican culture was through the stories of Miss Lou. While the grown-ups scrambled to match the height of England's upturned nose, Miss Lou reminded us of who we are as a people and not to be ashamed of our roots, our culture, our language. Miss Lou's cackling laughter, "Yes, m'dear!" permeated the Jamaican airwaves during Storytime—a special on local television, which might have been re-runs—seemingly mocking the influence of the British on our island and those who adhered too firmly to it. "Come mek me hol' yuh hand!" Miss Lou said with her stories, which were true to our lives as people on a small island, grappling with the aftermath of colonization. "Come mek me tell yuh 'bout yuh self, gyal. Yuh roots," she seemed to imply, weaving our scars, our pains, our insecurities as a young nation, into stories that spoke to us, made us laugh. She gave my parents' generation permission to pass down these stories to us by telling, by singing, by holding hands, and chanting, "Storytime!"
Because we were discouraged to speak Patois in schools, loathing it as much as we were socialized to loathe our African features and dark skin and thick hair, many Jamaicans grew up wary, self-conscious, and ashamed of the language. Therefore, Miss Lou's defiance to speak Patois, and tell our stories using it, was groundbreaking. She made us aware that our language is an essential part of our identity; that to not speak it, is a way to annihilate our voice and deny a whole new generation of the richness of our stories and folklore. Before Zora Neale Hurston, Junot Diaz, and Toni Morrison—authors who taught me the importance of maintaining characters' authenticity by using their dialect; before I considered myself a writer, a storyteller; before I left Jamaica in search of more; before I wheeled around and came back to my roots, digging deep for treasures I'd been robbed when I bought into the ignorance inherent in shame; before all that, I was six years old, listening to Louise Bennett. Miss Lou reminded Jamaicans, and continues to remind us through her legacy, that while we were robbed of many things as a country, and as a people, the one thing that no one can take from us, is our voice.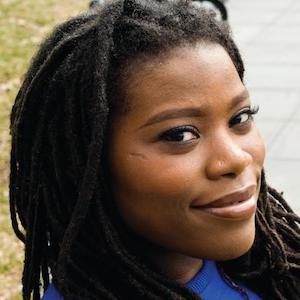 Kaitlyn Greenidge
Through the Looking Glass, Lewis Carroll
When I was a child, like most children who like books, I wanted to believe that there was something more than this world. That there was another world, maybe just sitting above the surface of our own. I felt it in my bones but I didn't know yet how to describe it. We were only a semi-religious family, though my mother had been partially raised by nuns and my father's side were a version of holy that rolled in the aisles of church. But religion, alone, did not explain what I felt. I tried to understand it through metaphysics—or a child's version of it. I imagined that there was, somewhere, another girl, also named Kaitlyn, who started life exactly as I did, but each decision, large and small, that I made or was made for me, was remade for her, in that other world, in the opposite direction. Baby pessimisist that I was, in my imagination, that other girl had a better life than me.
So I think that's why I was so taken with Alice Through the Looking Glass and Alice in Wonderland. I had two lushly illustrated versions, with wide, sweeping pages as big as dinner plates. Wonderland was always easier to get through as a kid—Wonderland felt playful and cheerful. There was Alice, swimming through her own tears, a mouse by her side. Through the Looking Glass is darker. There is not much Alice can do in that landscape—it's through the looking glass where Alice is literally hunted by a blood-thirsty Red Knight, who can only see her as the pawn, and it's there that her rescuers and leaders inspire no courage in Alice. The only thing that wakes her from her dream is rushing forward and toppling the Queen.
Even as a child, I knew that there was a logic in these fantastical imaginings—a logic I didn't spend a lot of time trying to figure out, but it comforted me just to know that it was there. It felt like this was a map, an architecture of the world around us that we could all feel but couldn't see. And that's what a great book is, is it not? A design of the invisible world of consciousness and emotion that governs all of us, suddenly made visible by the writer for all to see.
Krys Lee
Story hour at the library
A room of one's own. What all writers want. The lack of a studio space has led me to write in cafes, subways, and most recently, in a small children's library near my home in Seoul. Despite a regular stream of young visitors, it was often a quiet space where I claimed a corner desk overlooking a square of trees. One day, I had just unpacked my books and laptop and was readying to work, when a woman tapped me on the shoulder and warned me, "You'll want to move to the other side of the room. The children will be coming soon."
"That's okay," I said. "I can work through most noise." At most I imagined it would be an hour of sniffles, jostling bodies, and a last-minute scramble of noise.
"No," she said. "You don't understand. You'll interrupt their concentration."
When were five-year-olds able to concentrate? I had seen them in the library tumbling across the wooden floors and pulling books off shelves, one which would inevitably fall onto another child's head. The first time, a wistful-eyed boy had looked up stunned, assessed his alarmed mother's reaction, then began wailing. The average concentration of a five-year-old seemed to last about thirty seconds. But I was a guest at best, and intruder at worst, so I immediately moved.
The teacher knew her students well. Once she flipped the first page open to a storybook, the crowd of bodies fell into complete silence. Her voice rang and fell as she became a bear marveling at a tower of poo on his friend's head. When the tower teetered, all squirming stopped. The children sat for nearly thirty minutes through several storybooks, occasionally gasping. I continued to sneak looks at them, especially at one girl whose mouth hung open whenever she was entranced or worried about the fate of imaginary people and creatures. Each time the teacher said, "Should we play now, or do you want to hear more?" the children said, "More!" They were fully immersed in another world.
I was struck. I remembered when story had once carried me away completely, before, like all of us, the daily duties of work, errands, social commitments and family obligations carved away at my time. When in fifth grade, I walked around the house holding a book in my hand, leaving the traces of the day in the pages I read. Chocolate smears. Kimchi stains. Dribbles of toothpaste. When I was certain that story was the world. One steaming desert summer day, sixth grade friends Kim and Camaryn showed up at my door and asked me if I wanted to play. I longed to be a part of them, and struggled to find a plausible excuse for staying in while keeping our friendship intact. I was in the middle of a book, and they had interrupted.
But stories were also what connected me to others. As an immigrant child learning a new language and culture, stories helped me to understand the new country. Stories were the wardrobe door into new worlds; they taught—and still teach me—about our secret selves, the infinite mystery of people.
In that sense, stories are the bridges and not the invisible and literal walls being constructed between China and North Korea, the United States and Mexico, and beyond. Joseph Campbell said that the Native Americans "addressed all of life as a 'thou'—the trees, the stones, everything. You can address anything as a 'thou,' and if you do it, you can feel the change in your own psychology. The ego that sees a 'thou' is not the same ego that sees an 'it.' and when you go to war with people, the problem of the newspapers is to turn those people into 'its.'" I am heartened by those in the United States protesting and refusing to allow politicians to decide who is a part of "us" or a part of "them." Instead, they are creating another story.
I'm back in my habitual corner of the children's library, now populated by a few parents and what looks like half a dozen girls with short-to-long pigtails. One girl in a puffy lavender jacket bargains with her mother. She wants to check out three books but her mother urges her to pick two, reasoning, "You've already read that third book over twenty times."
Her daughter says, "But Eomma, don't you see? It's different each time!"
It can and will be different each time. It depends on the stories that we tell ourselves and each other.
---