Whales, Rust, Souvenirs, Luggage: The Latest Beautiful Object Lessons Covers
The Beloved Series That Asks: 'But Can You Use Them in One Sentence?'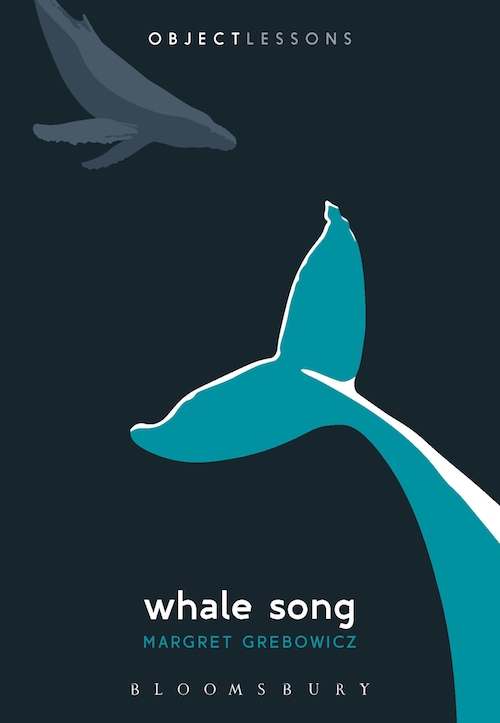 WHALE SONG
Margret Grebowicz
The sapiens of the sea, whales are the other most intelligent, social, and loquacious animals on Earth. So why do they seem to swim away, the more we chase after them in our efforts to communicate and connect? How does the meaning of their mesmerizing songs continue to elude us? Focused on the history of cetacean communication experiments, Margret Grebowicz's Whale Song is a speculative, playful meditation on serious environmental and social loss. Pondering the problems facing ocean ecosystems as well as the challenges to social life, intimacy, and connection in the digital age, Whale Song explores the collectivities of whales, humans, and whales and humans together. Coming September 2017.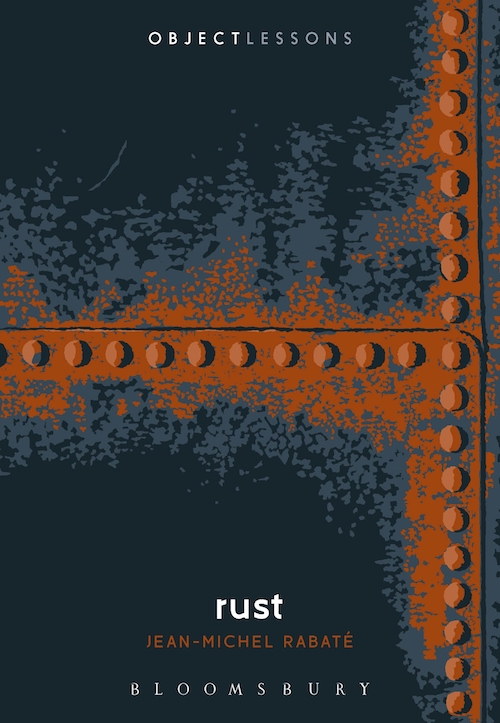 RUST
Jean-Michel Rabaté
Rust: it's happening all the time, all around us. We cover it up. We ignore it. Jean-Michel Rabaté's Rust takes on the multitudinous meanings that this oxidized substance can hold, and shows how technology can bleed into biology and ecology. Rust blends eco-criticism with a post-Benjaminian allegorization of technology, ranging across art, autobiography, and science studies to explore the author's own fascination for peeling paints and rusty metal sheets as the interpenetration between the organic and the inorganic. Coming March 2018.
SOUVENIR
Rolf Potts
For as long as people have traveled to distant lands, they have brought home objects to certify the journey. More than mere merchandise, travel souvenirs take on a personal and cultural meaning that goes beyond the object itself. Drawing on several millennia of examples—from the relic-driven quests of early Christians, to the mass-produced tchotchkes that line the shelves of a Disney gift shop—travel writer Rolf Potts delves into a complicated history that explores issues of authenticity, cultural obligation, empire, market forces, and self-presentation. More than just objects, Souvenir shows how these things are a personalized form of folk storytelling that enables us to make sense of the world and our place in it. Coming March 2018.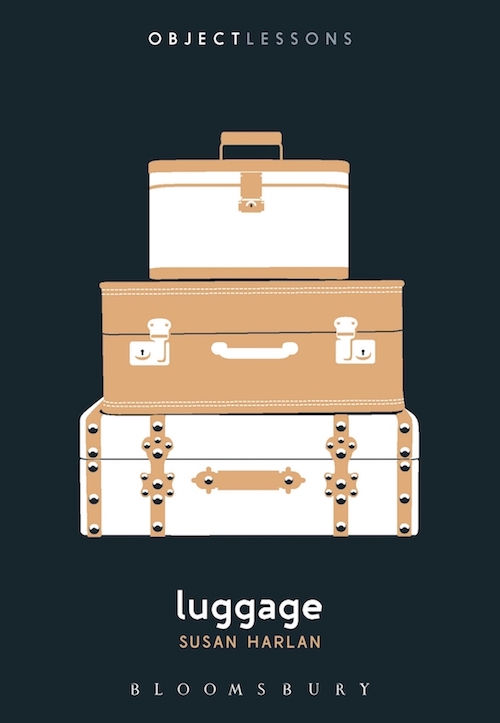 LUGGAGE
Susan Harlan
You can't think about travel without thinking about luggage. And baggage has baggage. Susan Harlan's Luggage takes readers on a journey with the suitcases that support, accessorize, and tour with our globalized lives. The materials of travel—the suitcases, carry-on bags, totes, trunks, and train cases of the past and present—tell stories about displacement, home, gender, class, consumption, and labor. Luggage shapes travel, and the way it has shaped travel has changed over time. This book is an inquiry into bags as carefully curated microcosms of our domestic and professional lives.  A suitcase contains more than you might think. Coming March 2018.
Also, coming soon:
FAT, Hanne Blank
Public enemy. Crucial macronutrient. Health risk. Punchline. Moneymaker. Epidemic. Sexual fetish. Moral failing. Necessary bodily organ. Conveyor of flavor. Freak-show spectacle. Never mind the stereotype, fat is never sedentary: its definitions, identities, and meanings are manifold and in constant motion. In a culture in which fat is demonized in medicine and public policy, adored by chefs and nutritional faddists (and let's face it, most of us who eat), simultaneously desired and abhorred when it comes to sex, and continually courted by a multi-billion-dollar fitness and weight-loss industry, it's ironic that for so many people, "fat" is nothing more than an insult or a wail of despair. In Hanne Blank's book we find fat as state, as possession, as metaphor, as symptom, as object of desire, intellectual and carnal. Here, "feeling fat" and literal fat merge, blurring the boundaries and infusing one another with richer, fattier meanings.
FOG, Stephen Sparks
Fog, a cloud that touches the ground, marks the fuzzy and shifting boundary of just how much (or little) we are willing to tolerate the natural world. Viewed from beyond the fog line, it is picturesque, the stuff of postcards and viral videos; yet from within it is a menace, responsible for travel delays, accidents—including the deadliest airline disaster in history—and is a vessel of terror and contagion. Stephen Sparks traces the brief history of fog from the mid-19th century, when Oscar Wilde claimed that fog was invented, to the 21st century Pacific coast, where scientists believe fog may be going extinct, to reveal a history of our conflicting desires to eliminate and appreciate fog.
TRAIN, A. N. Devers
Triggering severe nostalgia and denoting adventure, mystery, and glamour, the passenger train is still portrayed as the most romantic mode of transportation in history. But what does long-distance travel by train really add up to today? In 2005, after quitting not only a successful museum job, but a profession, writer A. N. Devers bought a 30-day rail pass and circumnavigated the United States (and a bit of Canada), disembarking and visiting over a dozen towns and cities, finding that the passenger car was at once adventure and a nightmare – the promise of self-discovery and renewal via train trip was only a daydream. Instead she emerged from her 8,111-mile journey with a close view of the America's crumbling infrastructure and a decaying communities alongside the tracks. The train, it turns out, is a portal, to what might have existed if the America's rails hadn't been sold off and bought out.
PIXEL, Ian Epstein
The logic of the pixel existed millenia before the technology to light it up. That logic is simple: dots arranged carefully can produce a picture. Need a clearer picture? Add more dots. Need color? Add more dots! Need the picture to move? Well, that's where things get interesting . . . From ancient mosaics to smartphone screens, Ian Epstein's book traces the long history behind the little lights we increasingly use to look at and interact with the world.
---