The Study of Economics Could Learn a Lot From Science Fiction
From Leaf Currencies to Gift Economies: A Reading List
Mainstream economics is suffering an identity crisis, which began with The Great Recession and has reemerged during the current pandemic. In response, a growing collection of voices has advocated looking beyond the field—in particular, to science fiction—as a way to imagine it anew.
Although science fiction writers have a long history of tackling economic concepts, from the gig economy to post-scarcity, economists have rarely turned to science fiction for inspiration. (Nobel Prize winner Paul Krugman's semi-serious paper, "The Theory of Interstellar Trade" and Trekenomics (2016), about the economics of Star Trek, are fun, lone exceptions.)
Scholars across disciplines argue that this is a missed opportunity because the two fields share a common core: the economy consists of collectively-endorsed fictions (like money), requires speculating about the future (like in the oil futures market), and builds imaginary worlds (consult the flowery language of any IPO prospectus).
If economies are built using the tools of fiction, then they can be reimagined using those same tools. Science fiction can remake the realm of economic possibility, whether by dreaming up new currencies or experimenting with radically different systems of exchange. The books on this list all engage in this kind of narrative speculation and offer glimpses of a more sustainable and just society.
*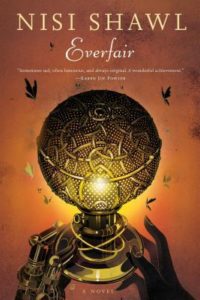 Nisi Shawl, Everfair
(Tor Books)
Like much of science fiction, Everfair opens with a map of an imaginary land. Unlike it, this fictional world is nestled within Africa, specifically the contours of 19th-century Congo. The map serves as the jumping off point for an alternate history of the Congo in which British socialists buy land from the King of Belgium and help refugees build an independent socialist country. Called Everfair, this endeavor to build a society free of class exploitation and colonialism brings together diverse characters, from Chinese immigrants to African American missionaries.
Shawl's epic sweeps across continents and decades to chronicle how differing visions for a socialist utopia inevitably clash. By imagining an attempt to build a more fair society in the past, she offers a blueprint for the future.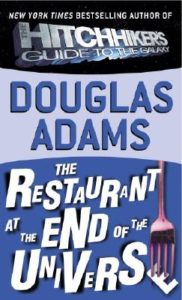 Douglas Adams, The Restaurant at the End of the Universe
(Pan Books)
In this sequel to The Hitchhiker's Guide to the Galaxy, Adams continues to follow Hitchhiker's eccentric cast as they become unwilling participants in a space chase.
They eventually crash land on prehistoric Earth, at which point Adams presents an alternative origin story for humans: as descendants of aliens banished from their home planet because they were of no use, holding pointless jobs like telephone sanitizers and management consultants. When the exiles landed on Earth, they decided to use leaves as currency—showing that money can, in fact, grow on trees. Predictably, after "run[ning] into a small inflation problem on account of the high level of leaf availability," they were forced to "burn down all the forests."
Restaurant is peppered with more currency speculation in Adams' characteristically satirical tone, all of which delightfully expose the fiction of money in our own society.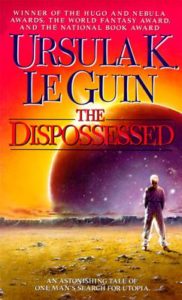 Ursula K. Le Guin, The Dispossessed
(HarperTrophy)
On a desert world called Anarres, there is no currency or even private property. All decisions are made collectively instead of by a central authority.
But LeGuin is not a blind advocate for Anarres's anarchist society; The book's subtitle, after all, is "an ambiguous utopia." LeGuin contrasts Anarres's economy with that of its parent planet, Urras, which looks a lot more like our own, with a plutocratic government that has made healthcare unaffordable and violently represses any protests.
The book follows Shevek, a physicist disillusioned with Anarres who travels to Urras, only to be disappointed again. The narrative alternates between past and present, so Shevek's disenchantment with each society unfolds alongside the other. Through Shevek's eyes, LeGuin stages both the left's and right's ultimate visions for society with such nuance that The Dispossessed feels just as relevant as it did 45 years ago.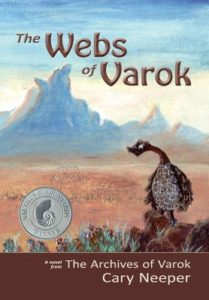 Cary Neeper, Webs of Varok
(Penscript Publishing House)
Neeper imagines an alternate 21st-century solar system, populated both by humans and the alien Varoks. The book begins with Tandra, the first human to learn of the Varok's existence, after she has left the over-populated and war-torn Earth for the Varok planet, a hidden moon orbiting Jupiter.
The Varoks operate a zero-growth economy—in which the level of economic activity is constant over time—in order to maintain an equitable and sustainable standard of living across generations. There is no interest or inflation thanks to policies that would seem backwards to most contemporary economists: The money supply is held constant, resources are only used below or at the rate that they can regenerate, and banks are required to operate at 100 percent collateral.
Neeper offers a rare depiction of a steady-state economy in action, a counterpoint to the mantra of endless growth in mainstream economics.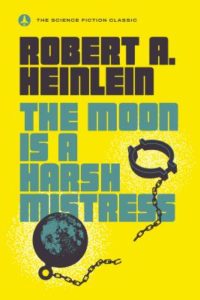 Robert A. Heinlein, The Moon is a Harsh Mistress
(Ace Books)
The Moon is a Harsh Mistress is an artifact of a time when centrally planned economies run by computers seemed imminent. The computer Heinlein imagines, however, is far more powerful than the ones that Russian and Chilean economists attempted to use to replace markets in the mid-20th century.
It is an AI that runs a penal colony on the Moon, deciding who works where and how resources are distributed. Heinlein puts the reader into the AI's shoes as it becomes sentient and leads the effort to gain independence from Earth. It's a unique spin on the impact of AI, imagining it as something that can instigate economic revolution when humans are unable to.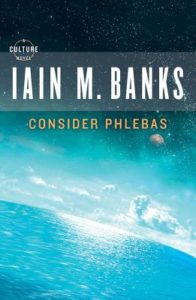 Iain M. Banks, Consider Phlebas
(Orbit)
Consider Phlebas is the first in Banks' seminal space operatic Culture series. Its legacy continues today in the highest echelons of Silicon Valley: SpaceX founder Elon Musk paid homage to Banks by naming two drone ships after star ships from the series.
What is less easily transportable to the present is Culture's post-scarcity economy. Banks imagines a futuristic society in which there is more than enough for everyone without any need for human labor. This is thanks to automated production and planning done by advanced AIs called Minds.
Post-scarcity is a pillar of science fiction—replicators famously enable the USS Enterprise's adventures in Star Trek—but the Culture series is easily one of the most fleshed out versions of that possibility.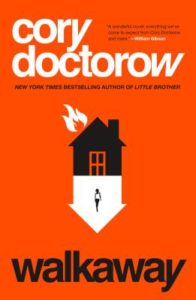 Cory Doctorow, Walkaway
(Tor Books)
Set in the recent future, Doctorow's spin on the post-scarcity tradition hits closer to home that most. The need to work has been eliminated thanks to 3D printers that can produce all essentials, but global ecological catastrophe has created refugee crises and extreme inequality. The title refers to those who abandon mainstream society, known as "Default"—a clever play on words both in the economic sense and as a reminder that the world as given is not the only possible one.
The novel follows three such walkaways who build a small-scale society in rural Canada. They develop a gift-based economy in which everything is freely given instead of being exchanged or valued at a set price. Their existence threatens the urban elites, who don't take kindly to the alternative to markets that the walkaways' way of life represents.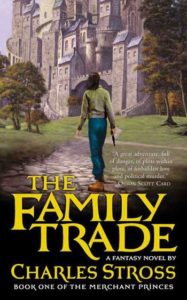 Charles Stross, The Family Trade
(Pan Macmillan)
The titular family has the power to travel between worlds that represent alternate versions of 21st-century Earth. Although their world is still trapped in a medieval age, members of the family are able to access and transport technology from a world that hews closely to our own.
Stross uses this premise to explore the fun possibilities of modern-day technology in feudal society, like accelerated package delivery thanks to FedEx. He also uses it to reflect the inequality in our own society: Even with access to modern tools, The Family Trade's economy remains rudimentary, as only the elite has access to the imported luxuries.
Unlike science fiction authors that use black box technologies to sweep away contemporary resource constraints, Stross sticks to present-day technology. By doing so, he reveals how we, like The Family Trade's society, tolerate great inequality even while possessing the means to better the lives of many.
---