The Spinster Hall of Fame
Yes, Cut-out dolls of five pioneering women writers
In honor or Kate Bolick's new books Spinster, Crown has created what everyone needs on a Friday afternoon: spinster cut out dolls.
NEITH BOYCE (MARCH 21, 1872–DECEMBER 2, 1951)
"Talk, like wine, was served in little shallow glasses and you had to be careful of them; you mustn't be excited by an idea or an emotion, or you might spill your wine," wrote novelist and playwright Boyce about the Manhattan literary scene. In 1898 she penned a column for Vogue called "The Bachelor Girl" about her life as a happily unmarried woman.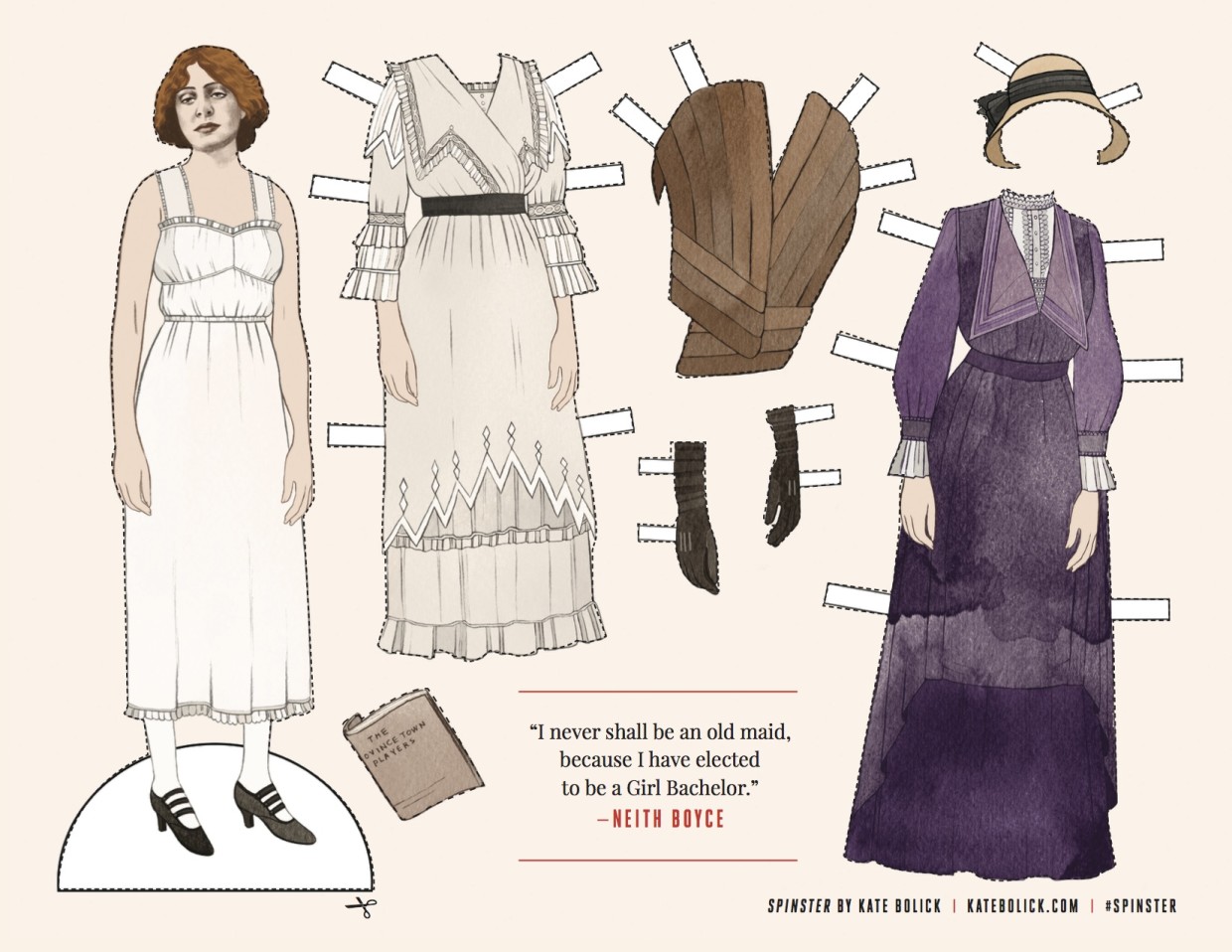 EDITH WHARTON (JANUARY 24, 1862–AUGUST 11, 1937)
Wharton was born to the affluent class she chronicled (and brilliantly satirized) in The Age of Innocence and The House of Mirth.  Both works offer a heartbreaking commentary on unwed women and the destructive power of tradition. An architectural designer as well as an author, Wharton's estate, The Mount, operates today as a museum and testament to her legacy.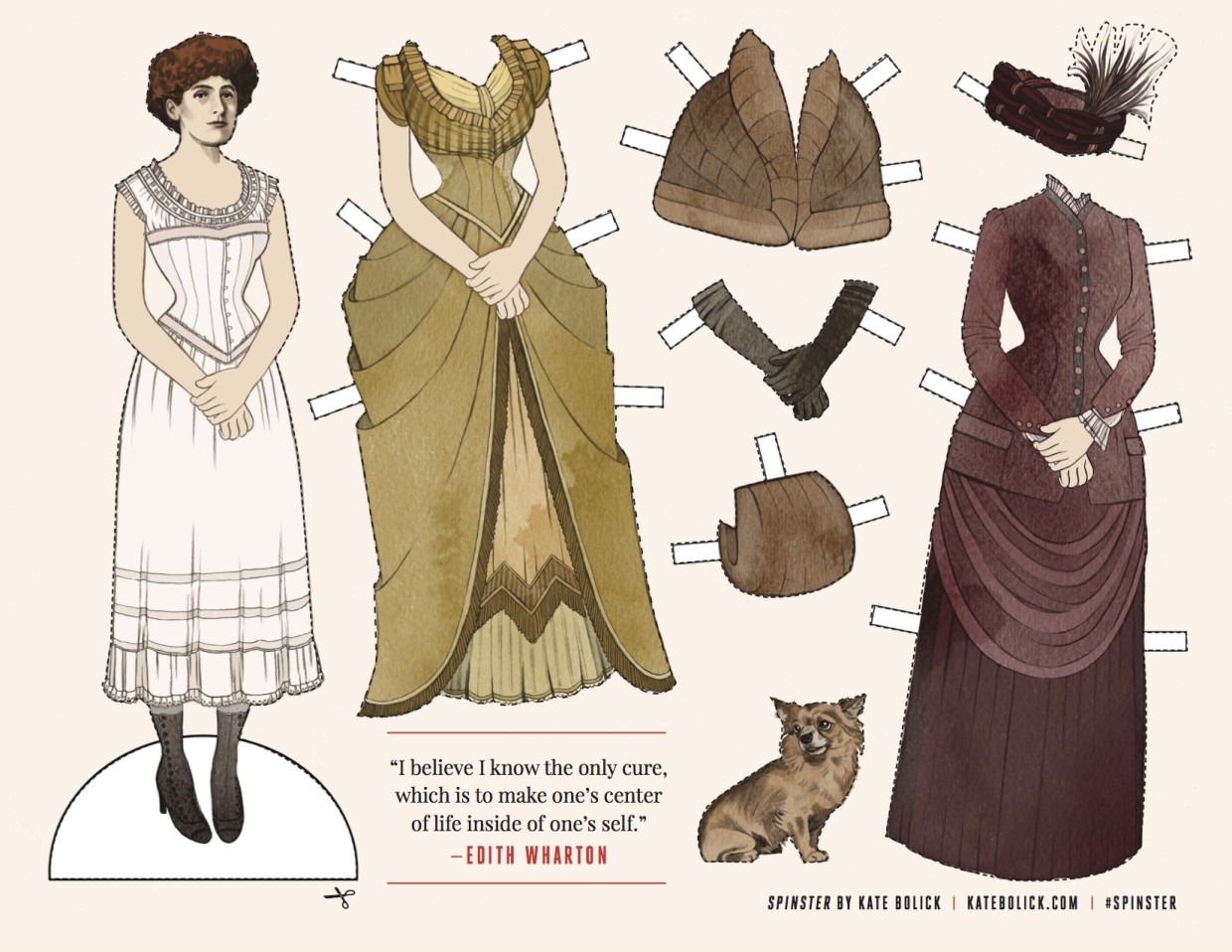 CHARLOTTE PERKINS GILMAN (JULY 3, 1860–AUGUST 17, 1935)
Prominent feminist Charlotte Perkins Gilman took down the popular (and ill-conceived) "rest cure" with her haunting short story "The Yellow Wallpaper," which made her instantly famous. Gilman was once known as the intellectual force behind the women's movement, and her work paved the way for economic progress across the country.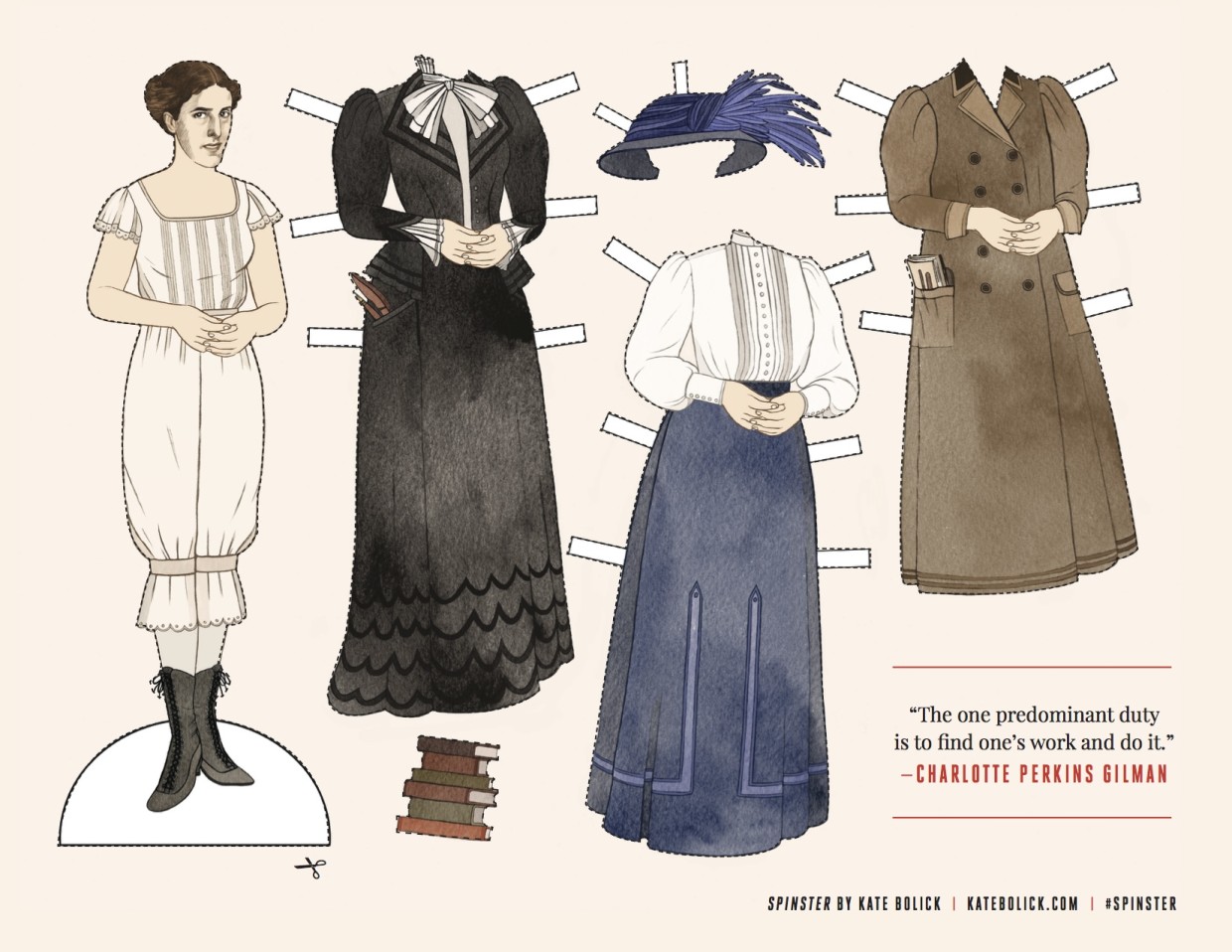 EDNA ST. VINCENT MILLAY (FEBRUARY 22, 1892–OCTOBER 19, 1950)
"My candle burns at both ends, it will not last the night…" America's first rock-star poetess, Edna St. Vincent Millay toured the country after winning the Pulitzer Prize for Poetry in 1923, bringing her revolutionary lyrics and bohemian lifestyle to the masses. Millay's work, including the poem "First Fig," was definitive and revolutionary for her generation, yet her lyrical voice is timeless.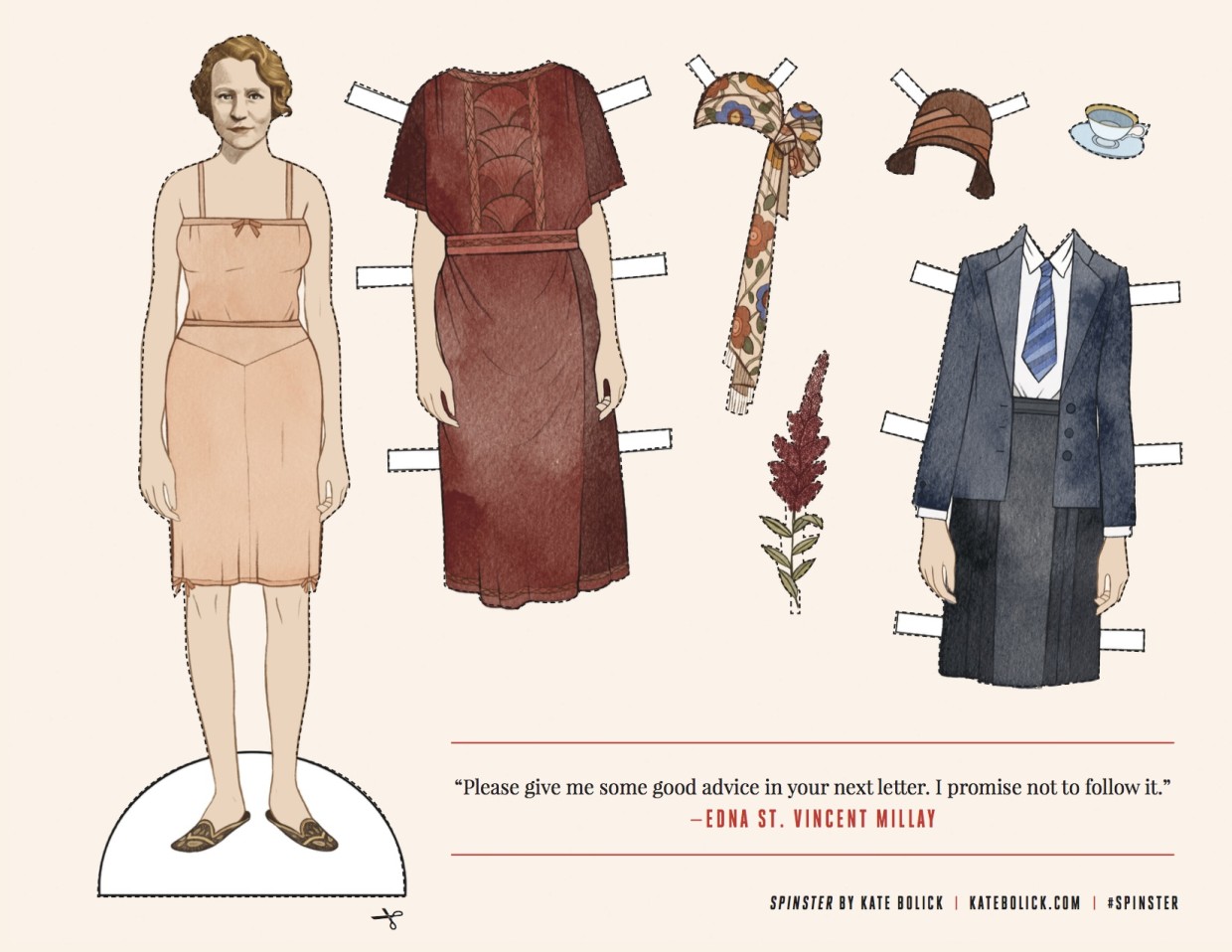 MAEVE BRENNAN (JANUARY 6, 1917–NOVEMBER 1, 1993)
A glamorous Irish ex-pat and longtime staff writer for The New Yorker, Maeve Brennan's first-person column about life in Manhattan, "The Long-Winded Lady," inspired Kate Bolick and countless other women to live alone in the city (or at least dream of it).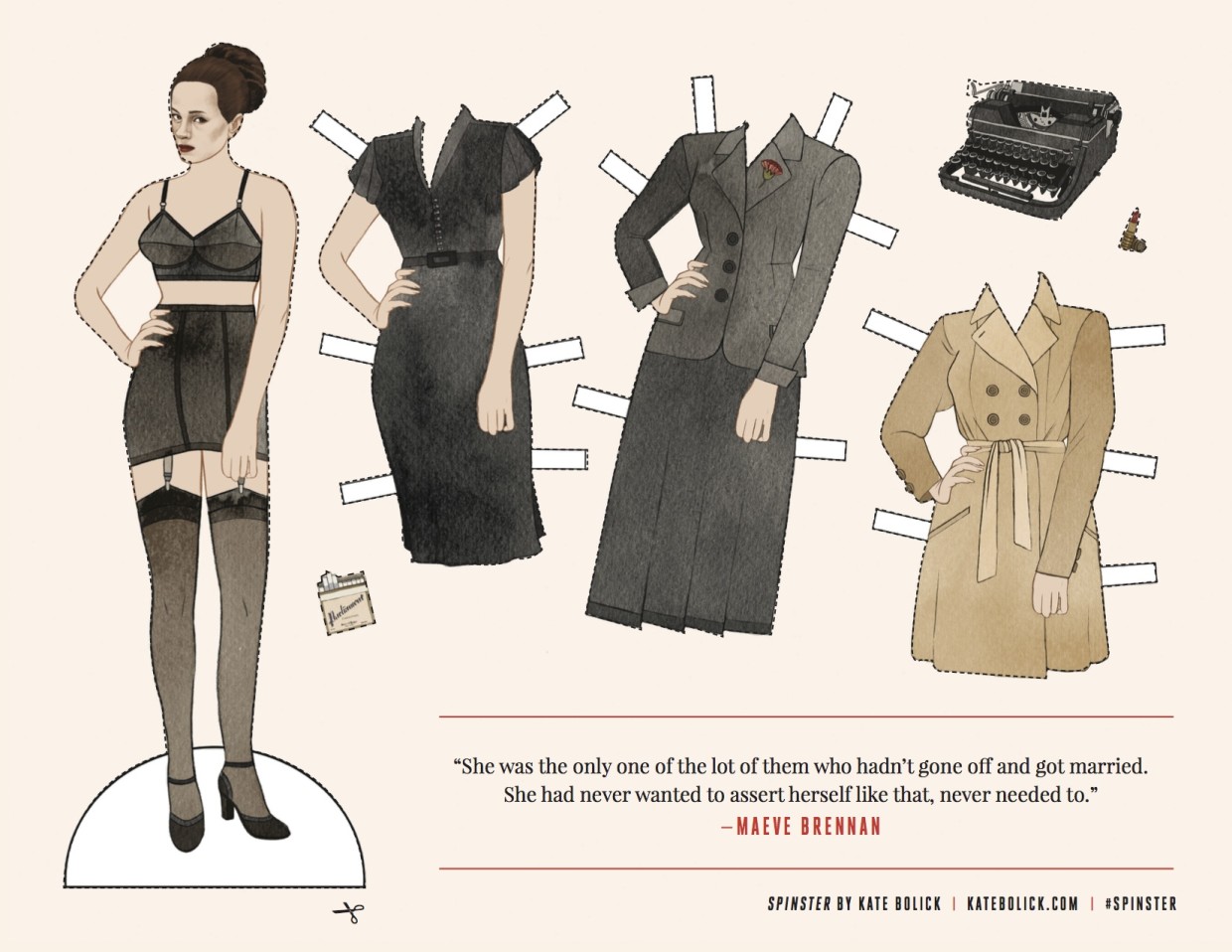 ---