The Real-Life Heroines of an Outrageous Era: A Gilded Age Reading List
Maya Rodale on Boundary-Breaking Women from Nellie Bly to Ida B. Wells
The Gilded Age is famous for high society rivalries, for robber barons, suffragists and a clash of fortunes and tremendous poverty, all within the confines of one city. There were strikes, protest parades and parties so outrageously decadent the hosts had to leave the country after—and a vibrant Press detailing all of it. And there were many, many larger than life personalities.
In short, it's an era that wants to be written about.
My obsession with the Gilded Age began with romance novels—I wanted to set a series in old New York in the world of Mrs. Astor's ballroom and dollar Princesses, which felt like an updated version of the Regency Era. But in researching the time period I discovered that the best stories weren't just uptown in Fifth Avenue mansions—they were everywhere. I also discovered that the Gilded Age was a golden age for independent, ambitious, boundary breaking real life heroines.
One of my favorites is Nellie Bly.
Nellie Bly is one of those fascinating and delightful Gilded Age personalities—fearless, charming, and unstoppable. She started out a small town Pennsylvania girl before running off to New York to make it on Newspaper Row, which she did in spectacular fashion. She was the first and most daring of the stunt girl reporters, who found fame and success by going undercover to report stories that detailed women's experiences as factory girls, or getting abortions, or learning ballet.
Nellie's first big story (and the subject of my novel The Mad Girls of New York) was to feign insanity and get herself committed to the notorious Blackwell's Island Insane Asylum. Her story of the experience—detailing both the cruel, inhumane treatment and the handsomeness of her doctors—sparked outrage and led to reforms. This was the sort of thing people were doing in the Gilded Age—committing each other to madhouses, creating a sensation in the press, championing change.
Nellie Bly was "the best reporter in America" and in addition to her investigative reporting and her legendary solo race around the world,  she was a talented interviewer who profiled the most important, influential women of the day (yes, there were many). She went on to write bad novels, marry a millionaire tycoon, take over the business after his death, and carry on writing front page stories until the end.
She was just one of many characters in this vibrant, outrageous era. Below is a list of some of my favorite books that illuminate this moment in time.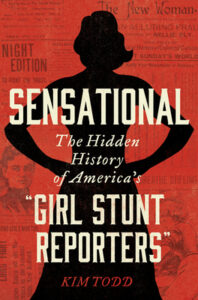 Kim Todd, Sensational: The Hidden History of America's Girl Stunt Reporters 
This is a smart, effervescent book about Nellie Bly and the other stunt girl reporters who dominated the newspaper pages with all their daring undercover investigations to expose factory conditions, medical treatments, prisons and other aspects of working women's lives. Todd examines the lives of these boundary-busting reporters and makes a compelling case for the significance of their work, which pioneered investigative reporting and put women on the front page of newspapers. This book, and these women, were indeed sensational.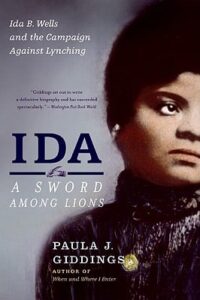 Paula J. Giddings, Ida: a Sword Among Lions: Ida B Wells and the Campaign Against Lynching  
This is a tremendous biography about the life of a pioneering journalist who shined a light on the horrors of lynching. Ida demonstrated the power of Black women on the political system through her community organizing in Chicago, and Ida famously claimed space for Black women in the (too white) suffrage movement. Her biography illuminates American history and life for Black Americans through the lens of Ida's life, from 1862 to 1931.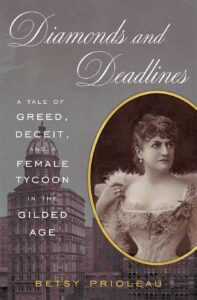 Betsy Prioleau, Diamonds and Deadlines: a Tale of Greed, Deceit, and a Female Tycoon in the Gilded Age 
Mrs. Frank Leslie is one of the most fascinating forgotten women of the Gilded Age and long overdue for a  comprehensive biography, such as this newly released one. She was the "Queen of Newspapers" with her own publishing empire and a talented command over her image as a proper Victorian woman (while in fact being thrice divorced, with numerous lovers and a keen business sense). She was also an "unsung heroine of feminism" and left her enormous fortune to the women's suffrage movement.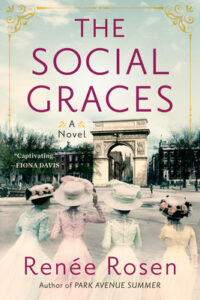 Renée Rosen, The Social Graces 
This character-driven novel delves deeply into the rivalry between reigning queen of society Caroline Astor and socially ambitious upstart Alva Vanderbilt Belmont, who craves Mrs. Astor's stamp of approval and will spend any amount of money to get it. Fans of the show Gilded Age will recognize the maneuvers of Mrs. Russell as she tries to gain favor from Mrs. Astor.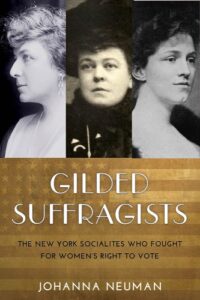 Johanna Neuman, Gilded Suffragists: The New York Socialites Who Fought For Women's Right to Vote 
By the 1890s, the movement to get women the right to vote was famously in a slump: ""it bored its adherents and repelled its opponents," said Harriot Stanton Blatch, daughter of Elizabeth Cady Stanton who is credited with starting it all. That is, until the rich Gilded Age socialites realized that for all their social prominence they were politically insignificant and legally non-existent. Their money and glamour brought the attention of the press and revitalized the movement.
Carla L. Peterson, Black Gotham: A Family History of African Americans in Nineteenth-Century New York City 
This award winning book is a family memoir that also unearths the Black elite of Manhattan and Brooklyn that thrived in the 19th century. A fascinating and important read for anyone who prizes historical accuracy and representation in history. Fun fact: this book was used as inspiration and research for the character of Peggy in the show Gilded Age.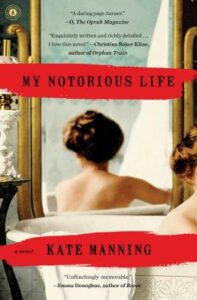 Kate Manning, My Notorious Life: A Novel
A fictionalized account of one of the Gilded Age's most polarizing figures, this novel is loosely based on the life of "Madame Restell" otherwise known as the "Abortionist of Fifth Avenue." She started a mail order pill business at home and it turned it into a thriving practice helping women of all classes end unwanted pregnancies, eventually basing it in her palatial home among the mansions on Fifth Avenue. And then it was brought to an end by legendary (real life) buzzkill Anthony Comstock.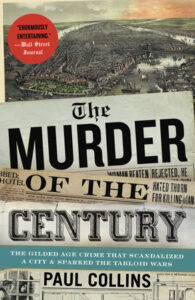 Paul Collins, The Murder of the Century: the Gilded Age Crime that Scandalized a City and Sparked The Tabloid Wars 
It's not all glitter and gold; the gilded age had a grittier side. This page-turning, true crime story recounts a gruesome murder (body parts are found all over town), the quest to solve it and the war between the newspapers to report all the salacious details. Fans of The Alienist, another gritty gilded age murder mystery, will enjoy this one.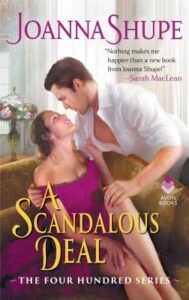 Joanna Shupe, A Scandalous Deal 
To end on a happier note, a romance novel. All of Joanna Shupe's Gilded Age romances are delightful ways to immerse yourself in this world, and this is one of my favorites. It features a heroine with ambitions to be an architect and the hotel tycoon who hires her to oversee his project—romance and luxury real estate is such a New York City combination in any era.
_______________________________________________________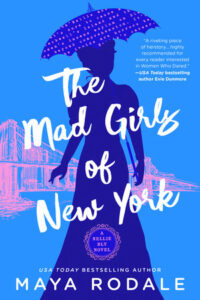 Maya Rodale's The Mad Girls of New York is available now via Berkley. 
---