The New Vanguard of Climate Fiction
Cli-Fi: An Introductory Reading List
Climate change is not fiction, but some of today's most compelling writing about it is. 
"Cli-fi" was coined by former journalist and English teacher Dan Bloom in the mid-2000s for fiction that explores the consequences of climate change, and the formerly-niche designation has taken on a new popularity. To the surprise of exactly no one who has read a newspaper in the past decade or so, cli-fi has emerged as a robust, exciting movement in modern fiction.
Amy Brady at the Chicago Review of Books runs a thoughtful and wide-ranging monthly column, Burning Worlds, highlighting the best in new climate change fiction. In Brady's recent interview with io9 founding editor and bestselling author Annalee Newitz, Newitz points out, quite fairly, that within the next few decades all fiction is poised to become climate change fiction. As Newitz says, "Any story about the future that's at least a century out has to include a dramatic picture of climate change." Cli-fi is not speculative fiction any longer. Small wonder then, that bestselling authors from Barbara Kingsolver (Flight Behavior) to David Mitchell (The Bone Clocks) have picked up the thread.
If you're aware of climate change in fiction as an emergent theme, then you've probably also heard of some of the best-known novels that capture climate change in bold strokes: Margaret Atwood's Maddaddam trilogy including The Year of the Flood, Octavia Butler's Parable novels including Parable of the Talents, the widely-praised work of novelists Paolo Baciagalupi and Kim Stanley Robinson, and the 1962 J.G. Ballard novel The Drowned World, quite possibly the grandaddy of modern cli-fi—or at least its voluble great-uncle. 
The books below are part of the new vanguard of fiction taking climate change seriously, addressing its impact on the stories we tell now, and the stories we may tell about ourselves in the coming decades.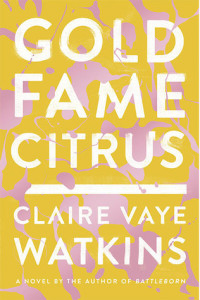 Claire Vaye Watkins, Gold Fame Citrus
Watkins' mesmerizing vision of a West without water takes dystopian near-future fiction one step further into evolutionary science, with an embedded field guide to the fauna and flora that have adapted to survive in an imaginative world where massive sand dunes have swallowed the Rocky Mountains. But the heart of the story is a woman's search for family and safe haven, and the near impossibility of both in this radically changed climate.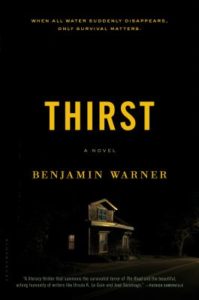 Benjamin Warner, Thirst
A mysterious disaster has somehow burned away all the water, and while waiting for news of what's next—and what's behind the water's sudden disappearance—the residents of a suburban community are driven to formerly unthinkable compromises in order to survive. Tense and character-driven, this story is how Alfred Hitchcock might have approached climate change.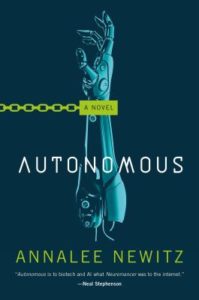 Annalee Newitz, Autonomous
Climate change is the just-barely-audible engine driving the technology, the economy, and the plot of Newitz's novel, a page-turner that sweeps from a melted Arctic circle to a domed-in Las Vegas. The novel's action tracks a woman's race against time to beat the new Big Pharma to market with the antidote to the new drug of choice, a productivity enhancer that could accelerate humankind's self-destruction.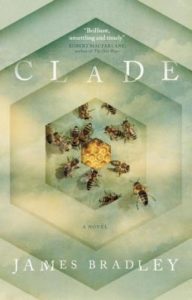 James Bradley, Clade
Like Richard Powers's masterful The Overstory, James Bradley's Clade is a cross-generational novel that examines the impact of time on our understanding of climate change. The natural world is changing all around us, both rapidly and yet also at the ungraspably slow pace of evolution itself. Bradley's family drama is designed to show us that all of our human-scale problems are playing out on a planet-sized stage . . . and the stage is collapsing under our feet.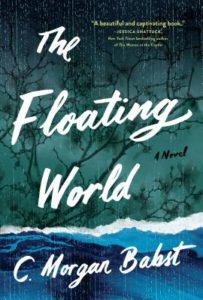 C. Morgan Babst, The Floating World
If Jesmyn Ward's Salvage the Bones was the first great novel about Hurricane Katrina, with its tense, heartbreaking depiction of a pregnant teenager in the days before the storm, The Floating World is the next, in its powerful rendering of the city in the days after its devastation. In tracing the immediate aftereffects of Katrina on one multiracial family, the Boisdores, Babst proves anew that New Orleans is a city of indelible human stories—and, since Hurricane Katrina, also a potent, city-sized symbol of how climate change puts urban life at risk.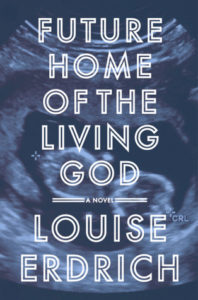 Louise Erdrich, Future Home of the Living God
American master Louise Erdrich is certainly the best-known author on this list, which is mostly otherwise full of first- or second-time novelists, but her most recent novel is an under-appreciated cli-fi page-turner. In a world in which seasons have all but disappeared and natural evolution has begun to run in reverse, a pregnant young woman finds herself on the run, finding uncertain sanctuary on the reservation where her birth family lives. It can't be a coincidence that so much fiction about "Mother Earth" is also equally about motherhood, but in Erdrich's hands the expected becomes wonderfully unexpected.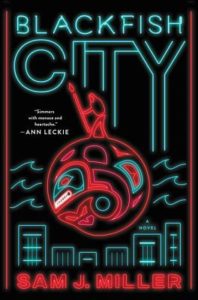 Sam J. Miller, Blackfish City
The last great human city on Earth is in the ice-free Arctic Circle in Miller's novel, but like the great cities of today's world, entrenched inequality guarantees privileges for only a few. Enter a woman who may have the power to disrupt this stratified society, and the drowned world seems bound for an even greater change.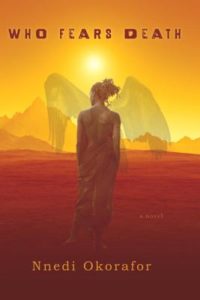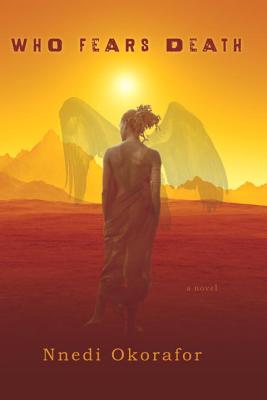 Nnedi Okorafor, Who Fears Death
A vivid reminder that the people most impacted by climate change are often the most vulnerable, with the least access to political power, Okorafor's novel set in post-apocalypse Africa is a gorgeous mix of politics and poetry, cli-fi and fantasy. The title character, Onyesonwu, whose name means "Who Fears Death," comes into her own powers in an annihilated world, while seeking to solve the mystery of who, or what, is trying to destroy her. George R.R. Martin, no slouch at detailed world-building himself, optioned this novel for an HBO series.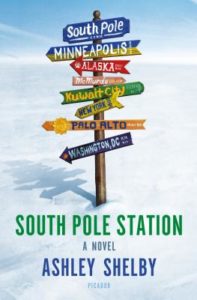 Ashley Shelby, South Pole Station
Deeply funny and wonderfully nerdy, this debut novel by an environmental journalist about climate scientists in the Antarctic reinforces that there's no hope without science—and no more stark reminder of our own humanity than a landscape so hostile to human life, one that's nevertheless being irreversibly damaged by our influence.
---