The Inner Lives of Black Women: On Novels That Break the Chains of Trauma
Dr. Inger Burnett-Zeigler Recommends Candice Carty-Williams, Jacqueline Woodson, and More
Three years ago, I wrote an op-ed entitled Strong and Stressed Black Woman where I discussed the strong Black woman as a cultural icon who is resilient in the face of oppression while also silently suffering with trauma and deep emotional pain. This essay was the seed for my forthcoming book Nobody Knows the Trouble I've Seen: The Emotional Lives of Black Women.
In Nobody Knows the Trouble I've Seen, I shine a light on how strength has been essential for Black women's survival in a racist, sexist world where we are repeatedly undermined, discounted, and disregarded. However, this strength also has its consequences in that it prevents us from acknowledging the true impact of trauma, and when left unaddressed, can lead to mental health problems like depression and anxiety and physical problems like heart disease.
As a clinical psychologist, mental health disparities researcher, and a Black woman, I know far too well the individual, familial and socio-cultural factors that contribute to mental health challenges among Black women. The data is clear: Black women experience more stress and trauma than other race/gender groups. The genetic predisposition to traumatic stress is inherited and the behavioral manifestations of trauma are modeled in our families. Culturally, we aren't encouraged to speak openly about our pain, which leaves us wrestling with shame, isolation, and without the support that we need. Therapy is an option that is affordable, available, and acceptable to only a select few.
In Nobody Knows the Trouble I've Seen I set out to talk about all of the things that impact the mental health of Black women through the stories of real women that I have known as clients, friends, or family members. It was my intention to bring the data, and the black box of the therapist's office, to life. The women in the book are everyday women who might remind you of someone you know or whom you relate to yourself. I wanted to let Black women know that although you may look around and it seems like everybody is keeping it together and making it, there are a whole lot more people out there suffering than you realize. You are not alone.
In my writing journey, I immersed myself in the works of Black women fiction writers who were telling stories about the Black female experience. Fiction writers know how to make you see and feel in a way that academics are less inclined. In Nobody Knows, I wanted to integrate science with story. The books that follow, tell stories about the emotional lives of Black women, intergenerational cycles of trauma, and how we have learned to deal with pain and suffering.
*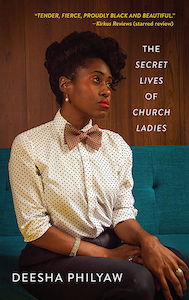 Deesha Philyaw, The Secret Lives of Church Ladies
Deesha Philyaw's The Secret Lives of Church Ladies is a brilliant, honest, and often funny collection of essays that explores the other side of what Black women show the outside world. She tells stories of intimacy, sexual desire, and betrayal. She shows us what it feels like for the object of your desire to be just beyond arms reach and feel the devastation of disappointment—a feeling that all Black women are all too familiar with.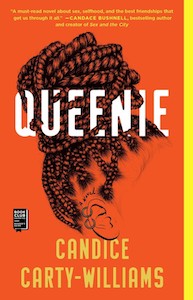 Candice Carty-Williams, Queenie
After Queenie's boyfriend asks her for a break, and to move out of their apartment, things begin to unravel. She is unfocused at work, engaging in risky dating behavior with men, and showing all of the signs of depression and anxiety. Queenie has the essentials of food, shelter, and unfiltered advice provided by her grandparents, but they don't understand her additional need for therapy. This beautiful coming-of-age story shows how unresolved family issues can show up in harmful ways, and powerfully, how one person can be the start of breaking the cycle.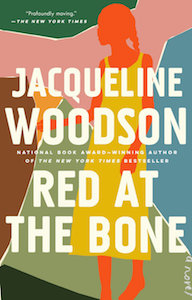 Jacqueline Woodson, Red at the Bone
In Red at the Bone, Jacqueline Woodson shows us what it feels like to carry the weight of family expectations, have a vision for what your life will look like, and ultimately change course. Not long into motherhood, Iris begins to feel the strong pull to explore limitless possibility and leave the more familiar behind, something her family finds hard to understand. Iris defies what others say she "should do" and decides to just be—a freedom Black women rarely embrace.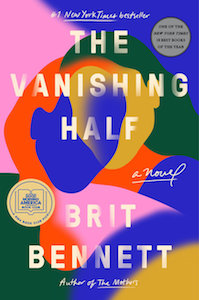 Brit Bennett, The Vanishing Half
Brit Bennett's The Vanishing Half tells the story of twin girls who want to escape the life that they were born into, ripe with racism, colorism, and trauma, even if that means "abandoning" family. One sister finds herself caught up in the cycle of intergenerational trauma which she was trying to get away from, and ultimately returns back home to live out the life that she'd hoped to avoid. The other sister manages to stay away, and though she tries to avoid confronting the pain of her past, it keeps showing up.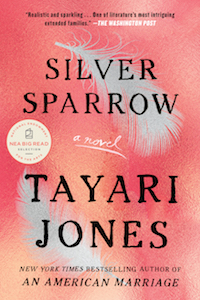 Tayari Jones, Silver Sparrow
In Silver Sparrow, Tayari Jones shows us the role that secrets play in families, whereby some are blissfully ignorant of the factors that are operating in their background, and others anxiously aware, searching to make meaning and fill in the blanks. This is the story of two sisters who share the same father and live completely separate lives. One is aware that the other exists and the other isn't. This rich and beautiful story uncovers what it means to be seen, or unseen, and the pain that can come with knowing the "truth."
__________________________________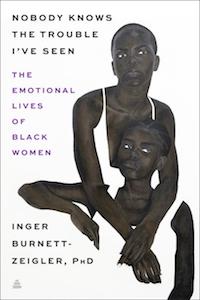 Nobody Knows the Trouble I've Seen: The Emotional Lives of Black Women is available from Amistad, an imprint of HarperCollins Publishers. Copyright © 2021 by Inger Burnett-Zeigler, PhD.
---