The Hidden Genre Genius of 20 Books
A Reading List of the Unexpected
Something unexpected can be good, or bad. The word itself confers no judgment. However, we often consider it a negative when we expect one thing and get another, particularly if we were very much looking forward to the first. A glossy apple holds a worm. A sparkling glass of wine has turned.
When it comes to books, if you're sitting down with a cozy mystery featuring a lady detective of a certain age, but find the pages contain more gore than angora, that's the bad kind of unexpected. No one wants anticipation to veer into disappointment.
But there's a flip side to literary unexpectedness, when you're perfectly happy with the book you've picked up, for any reason—you love the author, the cover intrigues you, a reviewer praised it to the skies—and you find out that it contains so much more.
Jennifer Steil's newly released novel The Ambassador's Wife inspired this list. Its elegant cover shows a woman with upswept hair and in an evening dress, turned away towards minarets in the background, all awash in mustard, ochre, and gray. This cover promises a sweeping, slightly mysterious, romantic novel (something for the beach, perhaps). But Steil's story has less to do with formal wear and erotic intrigue than it does with desert gear and kidnapping.
Yes, sometimes publishers don't put the right jackets on books—but that is not the case with The Ambassador's Wife. The striking art doesn't promise a light read, it simply doesn't tell the whole story. Is that such a terrible thing? Sometimes a book holds so much than its cover, or jacket copy, or even its reviews reveal. Genre can show up in the most unexpected places…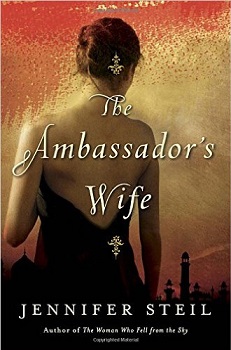 The Unexpected Thriller: The Ambassador's Wife by Jennifer Steil
Who wouldn't want to meet and marry a handsome British ambassador? When Miranda, a footloose American painter, meets Finn at a party in a Middle Eastern country where she's set down some tentative roots, her life feels stiff and strange—but that's nothing compared to what happens when she's taken hostage by a terrorist group and forced to consider the consequences of her every action. A gritty and ground-level thriller by an author who is herself the wife of a diplomat.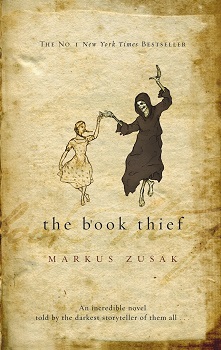 The Unexpected Allegory: The Book Thief by Markus Zusak
By now, so many people have read Zusak's stunning U.S. debut that I hope its original label as YA literature has worn off like pencil marks on Scotch tape. But just because you've read it doesn't mean you've caught it all: Liesel Meminger's secret reading and writing lessons take place during the Holocaust and have much to do with that era's horrors, but each character—Liesel, her foster parents, her tutor Max, and others—stands for more. As the narrator Death would tell you.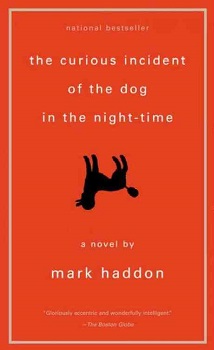 The Unexpected YA Novel: The Curious Incident of the Dog in the Night-Time by Mark Haddon
Haddon's story about a boy who's different and his attempts to discover who killed a neighbor's dog might sound a bit thin if summarized. Thanks to his artistic perspective, it's anything but, and although narrator Christopher's unstated troubles (probably on the autism spectrum) are severe, his voice is unforgettable—and you, great adult that you are, will want to pass this on immediately to any adolescent you know, even those who might seem to be perfectly normal. We none of us are.
The Unexpected Romance: The English Patient by Michael Ondaatje
Well, perhaps not unexpected if you've seen the movie, but who would dream that a makeshift hospital in an Italian villa during World War II might do for an injured and amnesiac Hungarian nobleman to recount his great love affair, Scheherezade-like, to a British Sikh officer and a Canadian Army nurse? From the setting to the differences among the trio, Ondaatje pulls out a lot of stops—but your smirk will stop when you gasp at some lyrical passage about how memories feed our souls.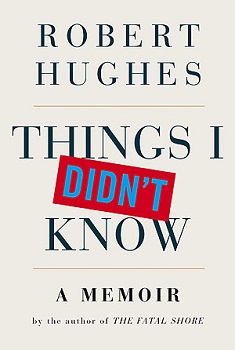 The Unexpected Memoir: Things I Didn't Know by Robert Hughes
If you're at all familiar with art critic Robert Hughes (The Fatal Shore), you'll know that his views are often unexpected. But in this memoir of rebellion against a stultifyingly correct upbringing in Sydney's Catholic community, you'll find out how he made sure that he'd learn about and have access to the unexpected, even if it meant bad trips, bad travel, and bad romances. Most reminiscences of "how I became a critic" would be more stultifying than living with the Hughes family down under; this one is as entertaining as a good Anthony Lane column.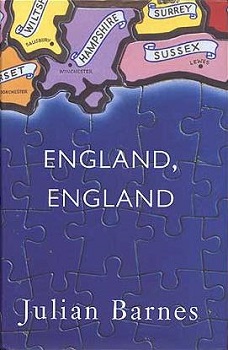 The Unexpected Fantasy: England, England by Julian Barnes
Julian Barnes may be superficially known as the rival of Martin Amis. Do remove your mind from literary gossip for a moment and remember that Barnes has been nominated three times for the Booker (well, four, but last time he won), once for this wonderfully weird meditation on what might happen if the English penchant for nostalgia were allowed to run amok. You buy it for Barnes's unimpeachable po-mo cred; you read it because it's a perfectly modulated near-future fantasy.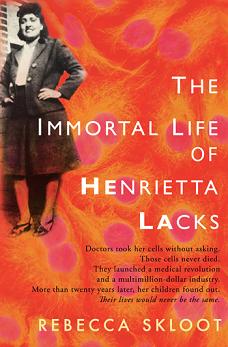 The Unexpected Classic: The Immortal Life of Henrietta Lacks by Rebecca Skloot
Many already know a lot about this important book, which is the result of Skloot's ten-year investigation into how a poor African-American woman from Baltimore became the source for millions of tons of genetic material that saves lives around the world many decades after her death. But the reason I call it an "unexpected classic" has less to do with content than with craft. Skloot has taken an important subject and used the finest, finest writing to make it a story for the ages.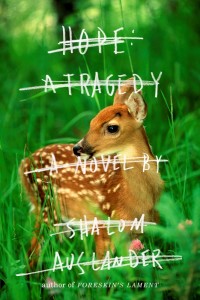 The Unexpected Comedy: Hope: A Tragedy by Shalom Auslander
Ho-hum, we know Auslander's a comic writer. Yes! He is! But did you know that ANYONE, even Auslander, could plot a novel around finding a crabbed, feral Anne Frank alive in the attic of an upstate farmhouse, and not only make you laugh, but make you howl? There are many novels about the Holocaust. There are very few comic novels about the Holocaust, and there is only one, this one, that I consider truly successful both as a comedy and as a novel. Read it and weep. Then giggle.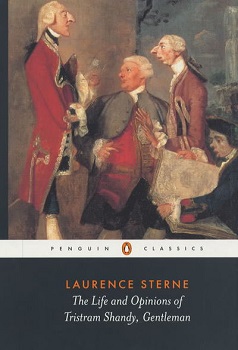 The Unexpected Experimental: Tristram Shandy by Laurence Sterne
Those who encountered Sterne in graduate school may think they understand, but those of who have simply picked up The Life and Opinions of Tristram Shandy, Gentleman probably have a better feel for what makes this 18th-century classic so revolutionary. The chapter divisions! The stream of consciousness! The completely unreliable narrator! The sleight of hand! The sheer silly audacity of spending so much foolscap on so unimportant a person, who is now completely unforgettable.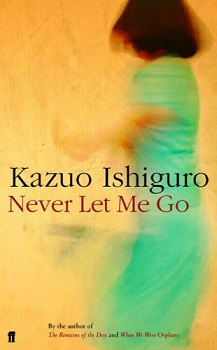 The Unexpected Tearjerker: Never Let Me Go by Kazuo Ishiguro
Ishiguro painstakingly builds complicated sand mandalas of character, emotion, and place—then blows them up with unexpected ideas and force. Even if you start out thinking this novel is poignant, nothing will prepare you for the consciousness-altering realizations at the end, nothing except reading the entire book and living through one of the most brutal examinations of why we exist, what we owe to others, and individual rights that you will ever cover with your snot and tears.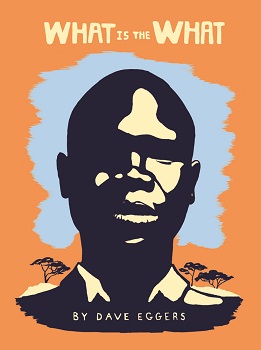 The Unexpected Biography: What Is the What by Dave Eggers
This one is clearly labeled as a novel, but it's also clearly a novel about a real person, Valentino Achak Deng, one of the Sudanese "Lost Boys" whose cruel, tragic lives can, as Dave Eggers realized, only be summed up properly by focusing narrowly on one of their sadly large number. The biographical unexpectedness rests in its simple, straightforward, and therefore gutwrenching portrait, a far cry from the usual Eggers pyrotechnics on the page. A book that shows the author being the change.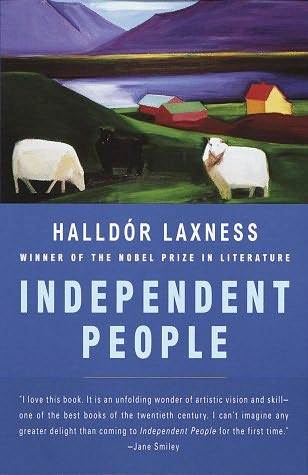 The Unexpected Satire: Independent People by Halldor Laxness
How I envy you if you haven't read Laxness yet. Most people say that about authors like Austen, Wodehouse, Pym. Trust me, even though he won the Nobel Prize in 1955, Laxness doesn't have the readership he deserves; maybe that's because elegant satiric writing has slipped a few rungs in our modern age of tricky voice and style. This gimlet-eyed (hell, it's more like bottom-of-the-shaker-eyed) view of Icelandic sheep farmers is so biting it will leave teeth marks on your fingers.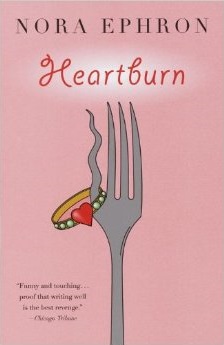 The Unexpected Cookbook: Heartburn by Nora Ephron
Pot roast. Vinaigrette. Key Lime pie. These recipes and others are woven into Ephron's 1983 novel about a woman whose famous journalist husband cheats on her while she's pregnant. That plot was plucked from life like one of the peaches in the pie recipe on page 109: Ephron's marriage to Carl Bernstein ended the same way, in 1979. Revenge is a dish best served cold, and this chilled froth of a novel helped Ephron steal the show and launch her career as screenwriter and director.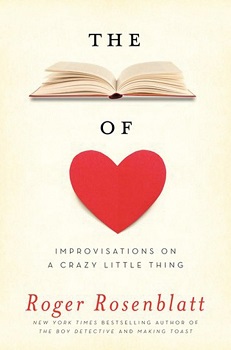 The Unexpected Poetry: The Book of Love by Roger Rosenblatt
Rosenblatt's Making Toast and Kayak Mornings are two of the finest books on grief, mourning, and parenting you'll ever read, books in which Rosenblatt's lyrical use of language is evident. However, with this year's The Book of Love, he proves that he's not just capable of poetry, but of the sort of improvisation that has more in common with jazz than literature. Although there's plenty of deep thinking in evidence, Rosenblatt's fast, smart be-bop verse shows him having a lot of fun.
The Unexpected Travelogue: Black Lamb and Grey Falcon by Rebecca West
Today, I wouldn't be surprised if Elon Musk managed to take a spaceship back in time and prevent Hitler being conceived (and no, that's not the plot of a new Kate Atkinson novel), but I am always surprised by travel writing that manages to convey the narrator's intrepid spirit while keeping that spirit from overwhelming the place described. West's 1941 tribute to Yugoslavia has such immediacy that its power is eclipsed only by a sad finish: Publication coincided with Nazi invasion.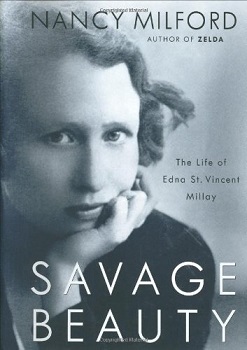 The Unexpected Tell-All: Savage Beauty: The Life of Edna St. Vincent Millay by Nancy Milford
Although we now know that "Vincent" (as her friends called her) was a wild woman, we didn't know that in full until biographer Milford (who also wrote "Zelda") did her research and revealed Miss Millay as a gorgeous, reckless, bisexual bohemian poetic genius who refused to conform, and whose closest relationships (especially with her mother and sisters) both wrecked her emotionally and fed her startlingly original work. Find a candle that will burn at both ends, or a good reading lamp, and dig in.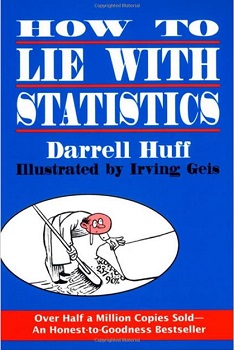 The Unexpected How-To: How to Lie with Statistics by Darrell Huff
First released in 1954, this quirky book contains time-honored wisdom ("…allow yourself some degree of skepticism about the results as long as there is a possibility of bias somewhere. There always is." Get it, "Masters of Sex?") and a message for our web-metrics-obsessed age, which is "If you can't dazzle them with brilliance, baffle them with bullshit." Huff's lighthearted analysis of numbers games may help you cope with last week's pageviews and click-throughs.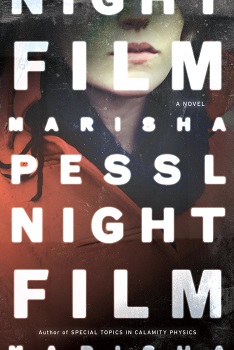 The Unexpected Mystery: Night Film by Marisha Pessl
Nothing in Pessl's debut novel Special Topics in Calamity Physics would have prepared me for her second; that's the first unexpected thing. She chose to concoct a suspense thriller about the death of a famed director's daughter from paper and digital ephemera—screen shots, magazine clippings, police reports, emails, photographs, film stills—that comes as close as I've ever experienced to combining the intensity of close reading with the heightened sense of cinema-going.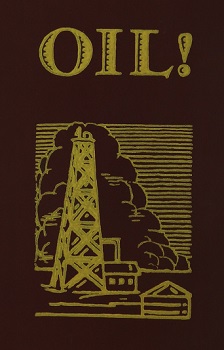 The Unexpected Polemic: Oil! by Upton Sinclair
Some of you already know There Will Be Blood, the sinister 2007 movie with Daniel Day-Lewis, based on Upton Sinclair's 1927 novel. Some of you may also know about the "fig-leaf edition" sold in priggish Boston that had a nine-page scene blacked out due to sexual content. But the book is old-fashioned enough that we all sometimes forget how thoroughly Sinclair managed to skewer not just fossil fuel, but the system that distributes it, promotes it, and keeps it important.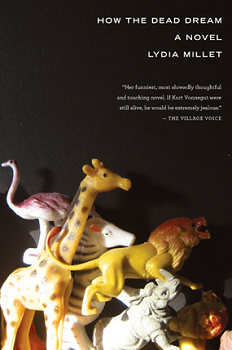 The Unexpected Sci-Fi: How the Dead Dream by Lydia Millet
Millet writes unexpected books, period. This one, from 2008, may not even be her best, but even Lydia Millet's worst book is more interesting than most of what you're reading. How the Dead Dream contains a lot of social commentary. Just when you've had it up to here with T., a 21st-century Huckster Finn, he sustains a loss that leads him to an obsession with caged animals—and then to a jungle encounter that may or may not work, but certainly worked for me. I hope for you, as well.
---