The Best Reviewed Memoirs and Biographies of 2022
Featuring Buster Keaton, Jean Rhys, Bernardine Evaristo, Kate Beaton, and More


We've come to the end of another bountiful literary year, and for all of us review rabbits here at Book Marks, that can mean only one thing: basic math, and lots of it.
Yes, using reviews drawn from more than 150 publications, over the next two weeks we'll be calculating and revealing the most critically-acclaimed books of 2022, in the categories of (deep breath): Fiction; Nonfiction; Memoir and Biography; Sci-Fi, Fantasy, and Horror; Short Story Collections; Essay Collections; Poetry; Mystery and Crime; Graphic Literature; and Literature in Translation.
Today's installment: Memoir and Biography.
Brought to you by Book Marks, Lit Hub's "Rotten Tomatoes for books."
*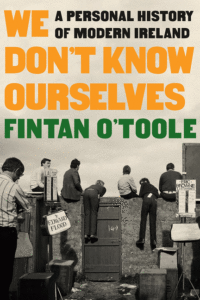 1. We Don't Know Ourselves by Fintan O'Toole
(Liveright)
17 Rave • 4 Positive • 1 Mixed • 1 Pan
"One of the many triumphs of Fintan O'Toole's We Don't Know Ourselves is that he manages to find a form that accommodates the spectacular changes that have occurred in Ireland over the past six decades, which happens to be his life span … it is not a memoir, nor is it an absolute history, nor is it entirely a personal reflection or a crepuscular credo. It is, in fact, all of these things helixed together: his life, his country, his thoughts, his misgivings, his anger, his pride, his doubt, all of them belonging, eventually, to us … O'Toole, an agile cultural commentator, considers himself to be a representative of the blank slate on which the experiment of change was undertaken, but it's a tribute to him that he maintains his humility, his sharpness and his enlightened distrust …
O'Toole writes brilliantly and compellingly of the dark times, but he is graceful enough to know that there is humor and light in the cracks. There is a touch of Eduardo Galeano in the way he can settle on a telling phrase … But the real accomplishment of this book is that it achieves a conscious form of history-telling, a personal hybrid that feels distinctly honest and humble at the same time. O'Toole has not invented the form, but he comes close to perfecting it. He embraces the contradictions and the confusion. In the process, he weaves the flag rather than waving it."
–Colum McCann (The New York Times Book Review)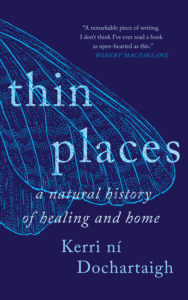 2. Thin Places: A Natural History of Healing and Home by Kerri Ní Dochartaigh
(Milkweed)
12 Rave • 7 Positive • 2 Mixed
"Assured and affecting … A powerful and bracing memoir … This is a book that will make you see the world differently: it asks you to reconsider the animals and insects we often view as pests – the rat, for example, and the moth. It asks you to look at the sea and the sky and the trees anew; to wonder, when you are somewhere beautiful, whether you might be in a thin place, and what your responsibilities are to your location.It asks you to show compassion for people you think are difficult, to cultivate empathy, to try to understand the trauma that made them the way they are."
–Lynn Enright (The Irish Times)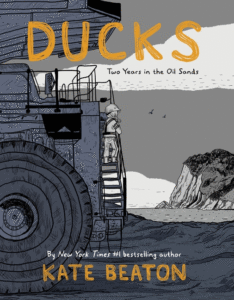 3. Ducks: Two Years in the Oil Sands by Kate Beaton
(Drawn & Quarterly)
14 Rave • 4 Positive
"It could hardly be more different in tone from [Beaton's] popular larky strip Hark! A Vagrant … Yes, it's funny at moments; Beaton's low-key wryness is present and correct, and her drawings of people are as charming and as expressive as ever. But its mood overall is deeply melancholic. Her story, which runs to more than 400 pages, encompasses not only such thorny matters as social class and environmental destruction; it may be the best book I have ever read about sexual harassment …
There are some gorgeous drawings in Ducksof the snow and the starry sky at night. But the human terrain, in her hands, is never only black and white … And it's this that gives her story not only its richness and depth, but also its astonishing grace. Life is complex, she tell us, quietly, and we are all in it together; each one of us is only trying to survive. What a difficult, gorgeous and abidingly humane book. It really does deserve to win all the prizes."
–Rachel Cooke (The Guardian)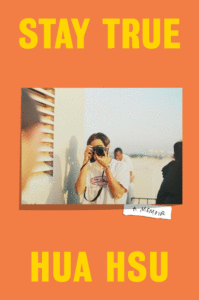 4. Stay True by Hua Hsu
(Doubleday)
14 Rave • 3 Positive
"… quietly wrenching … To say that this book is about grief or coming-of-age doesn't quite do it justice; nor is it mainly about being Asian American, even though there are glimmers of that too. Hsu captures the past by conveying both its mood and specificity … This is a memoir that gathers power through accretion—all those moments and gestures that constitute experience, the bits and pieces that coalesce into a life … Hsu is a subtle writer, not a showy one; the joy of Stay True sneaks up on you, and the wry jokes are threaded seamlessly throughout."
–Jennifer Szalai (The New York Times)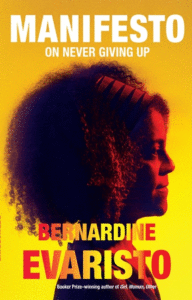 5. Manifesto: On Never Giving Up by Bernardine Evaristo
(Grove)
13 Rave • 4 Positive
"Part coming-of-age story and part how-to manual, the book is, above all, one of the most down-to-earth and least self-aggrandizing works of self-reflection you could hope to read. Evaristo's guilelessness is refreshing, even unsettling … With ribald humour and admirable candour, Evaristo takes us on a tour of her sexual history … Characterized by the resilience of its author, it is replete with stories about the communities and connections Evaristo has cultivated over forty years … Invigoratingly disruptive as an artist, Evaristo is a bridge-builder as a human being."
–Emily Bernard (The Times Literary Supplement)
*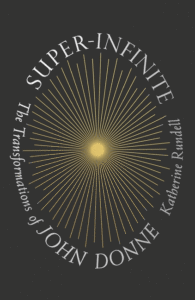 1. Super-Infinite: The Transformations of John Donne by Katherine Rundell
(Farrar, Straus and Giroux)
14 Rave • 4 Positive • 1 Mixed
"Rundell is right that Donne…must never be forgotten, and she is the ideal person to evangelise him for our age. She shares his linguistic dexterity, his pleasure in what TS Eliot called 'felt thought', his ability to bestow physicality on the abstract … It's a biography filled with gaps and Rundell brings a zest for imaginative speculation to these. We know so little about Donne's wife, but Rundell brings her alive as never before … Rundell confronts the difficult issue of Donne's misogyny head-on … This is a determinedly deft book, and I would have liked it to billow a little more, making room for more extensive readings of the poems and larger arguments about the Renaissance. But if there is an overarching argument, then it's about Donne as an 'infinity merchant' … To read Donne is to grapple with a vision of the eternal that is startlingly reinvented in the here and now, and Rundell captures this vision alive in all its power, eloquence and strangeness"
–Laura Feigel (The Guardian)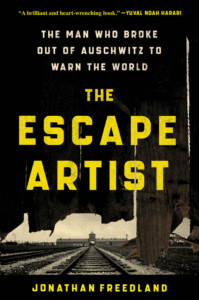 2. The Escape Artist: The Man Who Broke Out of Auschwitz to Warn the World by Jonathan Freedland
(Harper)
12 Rave • 3 Positive
"Compelling … We know about Auschwitz. We know what happened there. But Freedland, with his strong, clear prose and vivid details, makes us feel it, and the first half of this book is not an easy read. The chillingly efficient mass murder of thousands of people is harrowing enough, but Freedland tells us stories of individual evils as well that are almost harder to take … His matter-of-fact tone makes it bearable for us to continue to read … The Escape Artist is riveting history, eloquently written and scrupulously researched. Rosenberg's brilliance, courage and fortitude are nothing short of amazing."
–Laurie Hertzel (The Star Tribune)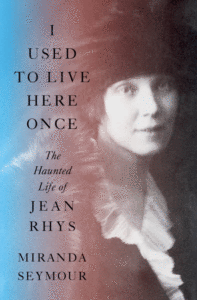 3. I Used to Live Here Once: The Haunted Life of Jean Rhys by Miranda Seymour
(W. W. Norton & Company)
11 Rave • 4 Positive • 1 Pan
"…illuminating and meticulously researched … paints a deft portrait of a flawed, complex, yet endlessly fascinating woman who, though repeatedly bowed, refused to be broken … Following dismal reviews of her fourth novel, Rhys drifted into obscurity. Ms. Seymour's book could have lost momentum here. Instead, it compellingly charts turbulent, drink-fueled years of wild moods and reckless acts before building to a cathartic climax with Rhys's rescue, renewed lease on life and late-career triumph … is at its most powerful when Ms. Seymour, clear-eyed but also with empathy, elaborates on Rhys's woes …
Ms. Seymour is less convincing with her bold claim that Rhys was 'perhaps the finest English woman novelist of the twentieth century.' However, she does expertly demonstrate that Rhys led a challenging yet remarkable life and that her slim but substantial novels about beleaguered women were ahead of their time … This insightful biography brilliantly shows how her many battles were lost and won."
–Malcolm Forbes (The Wall Street Journal)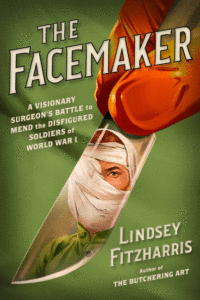 4. The Facemaker: A Visionary Surgeon's Battle to Mend the Disfigured Soldiers of World War I by Lindsey Fitzharris
(Farrar, Straus and Giroux)
9 Rave • 5 Positive • 1 Mixed
"Grisly yet inspiring … Fitzharris depicts her hero as irrepressibly dedicated and unfailingly likable. The suspense of her narrative comes not from any interpersonal drama but from the formidable challenges posed by the physical world … The Facemaker is mostly a story of medical progress and extraordinary achievement, but as Gillies himself well knew—grappling daily with the unbearable suffering that people willingly inflicted on one another—failure was never far behind."
–Jennifer Szalai (The New York Times)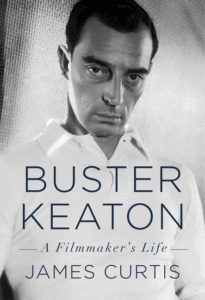 5. Buster Keaton: A Filmmaker's Life by James Curtis
(Knopf)
8 Rave • 6 Positive • 1 Mixed
"Keaton fans have often complained that nearly all biographies of him suffer from a questionable slant or a cursory treatment of key events. With Buster Keaton: A Filmmaker's Life—at more than 800 pages dense with research and facts—Mr. Curtis rectifies that situation, and how. He digs deep into Keaton's process and shows how something like the brilliant two-reeler Cops went from a storyline conceived from necessity—construction on the movie lot encouraged shooting outdoors—to a masterpiece … This will doubtless be the primary reference on Keaton's life for a long time to come … the worse Keaton's life gets, the more engrossing Mr. Curtis's book becomes."
–Farran Smith Nehme (The Wall Street Journal)
*
Our System:
RAVE = 5 points • POSITIVE = 3 points • MIXED = 1 point • PAN = -5 points
---