The Best Audiobooks of 2022
The Year in Literary Listening

Each month, for your literary listening pleasure, our friends at AudioFile Magazine bring us the cream of the audiobook crop.
Now, at the year draws to a close, they've rounded up the very best audiobooks of 2022.
Happy listening and happy holidays!
*
FICTION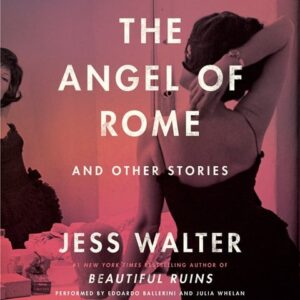 The Angel of Rome: And Other Stories by Jess Walter | Read by Edoardo Ballerini, Julia Whelan
AudioFile Earphones Award
[Harper Audio | 8 hrs.]
Golden Voice narrators Edoardo Ballerini and Julia Whelan narrate these empathic, witty, and finely wrought short stories that make the ordinary extraordinary.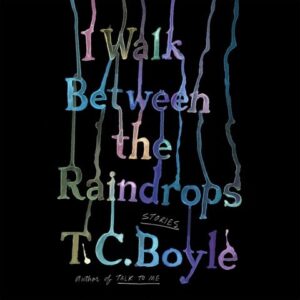 I Walk Between Raindrops: Stories by T.C. Boyle | Read by T.C. Boyle, Cheryl Smith, Jason Culp, Derek Perkins, Jeremy Arthur, Stephen Mendel, Johnathan McClain, Ewan Chung, Pete Simonelli, David de Vries, Nan McNamara, Rex Anderson
AudioFile Earphones Award
[Harper Audio | 8.75 hrs.]
This audiobook, narrated by the author and a talented cast, offers a cornucopia of Boyle's vivid imaginings. His poignant stories paired with memorable narrations create a satisfying listening experience.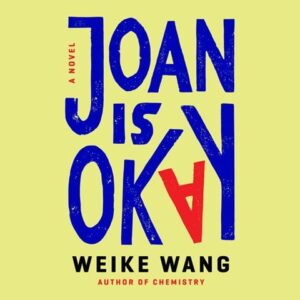 Joan is Okay by Weike Wang | Read by Catherine Ho
AudioFile Earphones Award
[Random House Audio | 6.5 hrs.]
Narrator Catherine Ho gives a superb performance as she perfectly inhabits Joan, a first-generation Chinese American ICU physician. Ho's skillful approach pairs beautifully with Wang's penetrating writing to draw listeners into Joan's insightful journey toward self-realization.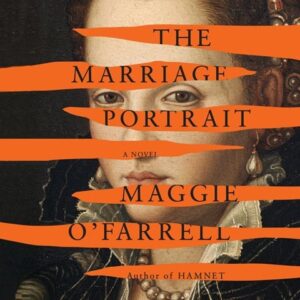 The Marriage Portrait by Maggie O'Farrell | Read by Genevieve Gaunt, Maggie O'Farrell [Afterword]
AudioFile Earphones Award
[Random House Audio | 13.5 hrs.]
Genevieve Gaunt's captivating performance illuminates this gripping historical novel set in Renaissance Italy like gold leaf on a beautiful manuscript. Hear the story of Lucrezia de' Medici of Florence, who married Duke Alfonso d'Este of Ferrara in 1559.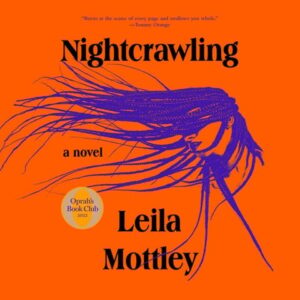 Nightcrawling by Leila Mottley | Read by Joniece Abbott-Pratt
AudioFile Earphones Award
[Random House Audio | 10.75 hrs.]
With Joniece Abbott-Pratt's empathetic understanding of this novel's complex characters, especially in the dialogue she performs, she creates one of the most moving and emotionally intimate audiobooks of the year.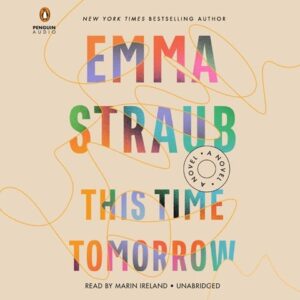 This Time Tomorrow by Emma Straub | Read by Marin Ireland
AudioFile Earphones Award
[Penguin Audio | 8.5 hrs.]
Marin Ireland offers an adroit and heartfelt performance of Emma Straub's clever time-travel novel that explores what makes life meaningful. Ireland's welcoming voice and deft pacing keep listeners fully engaged in the insightful, generous plot.
**
NONFICTION & CULTURE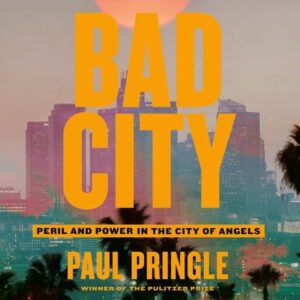 Bad City: Peril and Power in the City of Angels by Paul Pringle | Read by Robert Petkoff
AudioFile Earphones Award
[Macmillan Audio | 9.75 hrs.]
Robert Petkoff narrates L.A. Times reporter Pringle's painstaking multi-year investigation into corruption that makes for a true-crime story as compelling as any novel. Petkoff conveys all of the author's passion, indignation, and abiding sense of justice.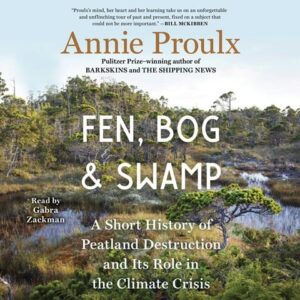 Fen, Bog & Swamp: A Short History of Peatland Destruction and Its Role in the Climate Crisis by Annie Proulx | Read by Gabra Zackman
AudioFile Earphones Award
[Simon & Schuster Audio | 5 hrs.]
As Gabra Zackman narrates with exquisite timing and thoughtful pacing, listeners learn much from Proulx's longtime focus on the wetter world. Proulx's prose sparkles, and Zackman's intelligent performance encourages listeners to absorb its powerful message.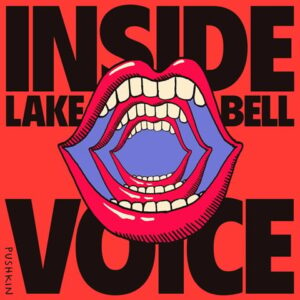 Inside Voice: My Obsession With How We Sound by Lake Bell | Read by Lake Bell et al.
[Pushkin Industries | 6 hrs.]
Film director Lake Bell says she is "obsessed with voices." In this direct-to-audio book full of wide-ranging material, she considers matters anatomical, social, political, and historical as they relate to people's voices.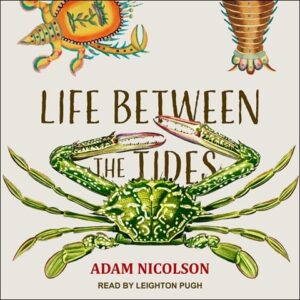 Life Between the Tides by Adam Nicolson | Read by Leighton Pugh
AudioFile Earphones Award
[Tantor Media | 10 hrs.]
English actor Leighton Pugh's engaging voice, which is both crisp and warm, is the perfect accompaniment to Adam Nicolson's consideration of life in intertidal rock pools. A tender ode to nature.
The Philosophy of Modern Song by Bob Dylan | Read by Bob Dylan, Jeff Bridges, Steve Buscemi, John Goodman, Oscar Isaac, Helen Mirren, Rita Moreno, Sissy Spacek, Alfre Woodard, Jeffrey Wright, Renée Zellweger
AudioFile Earphones Award
[Simon & Schuster Audio | 6.5 hrs.]
This momentous work takes listeners deep inside the emotional narratives and cultural ethos behind seven decades of pop songs. It's a moving experience to hear Dylan's takes on iconic songs, and other remarkable cast members all narrate with engagement and charisma.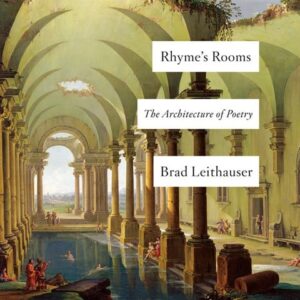 Rhyme's Rooms: The Architecture of Poetry by Brad Leithauser | Read by Kevin R. Free
AudioFile Earphones Award
[Random House Audio | 11.25 hrs.]
---