The Astrology Book Club: What to Read This Month, Based on Your Sign
12 New Books to Round Out Your Summer Reading
With all the good books that come out each month, it can be hard to decide what to read (or, if you're anything like the people erstwhile of the Literary Hub office, now of our homes and Slack, what to read first). There are lots of good reasons to pick one book over another, but one we've never really explored before here at Lit Hub is . . . astrology. Hence, this "book club," which is actually just a a literary horoscope guaranteed to come true: a good book to read, based (sort of) on your zodiac sign. As we enter yet another month of this pandemic, your blanket horoscope has not changed: stay at home (or maybe on a nice, socially distanced patch of grass outside) and read. But which new book should you order from Bookshop or your local indie ? My predictions/recommendations for August are below.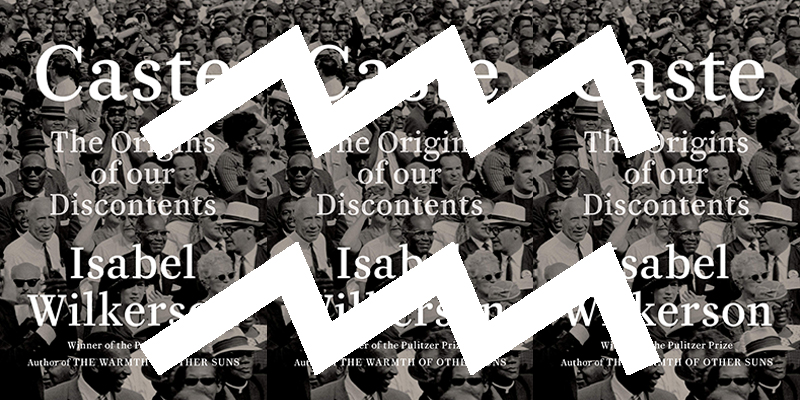 AQUARIUS
Isabel Wilkerson, Caste
My revolutionaries: you probably already know all about Isabel Wilkerson—but don't sleep on her latest book, which brings America's hidden (or at least undiscussed) caste system to light. The first thing you need to do to change something is to see it clearly, which is what Wilkerson helps us do, so all of you rebellious, big-thinking Aquarians should run to pick it up.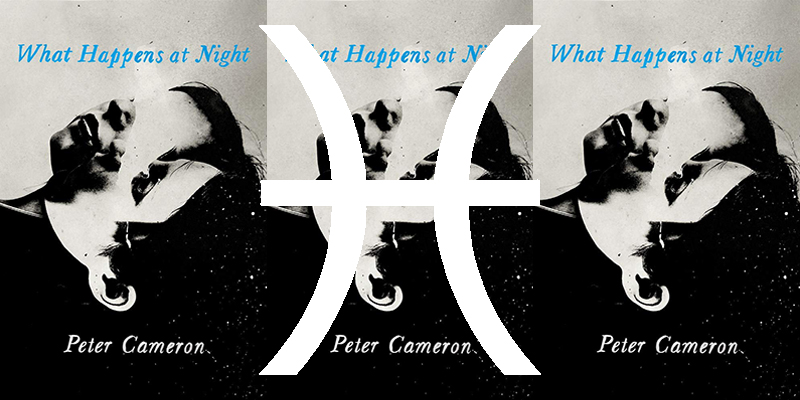 PISCES
Peter Cameron, What Happens At Night
Pisces is symbolized by two fish, swimming in opposite directions—one into fantasy, one into reality. That's also how it feels to read this novel, a strange and wonderful book about two people who travel to a very far-flung land to adopt a child, and wind up in a semi-surrealist landscape populated by a series of odd characters, each more perplexing than the next. But I expect that you intuitive Pisces will understand it all.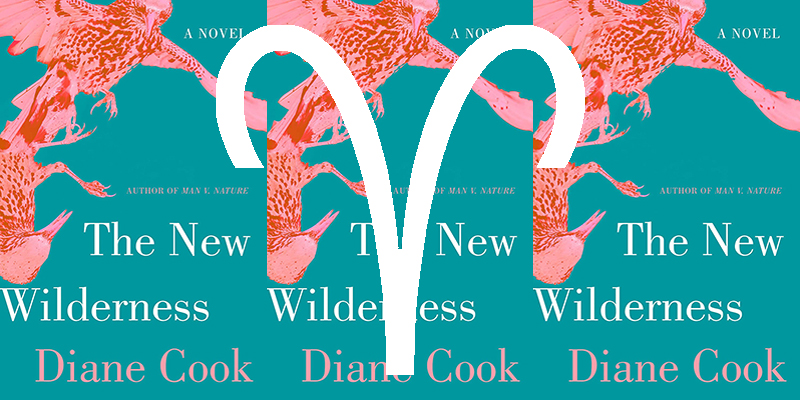 ARIES
Diane Cook, The New Wilderness
Would you jump at an experimental program to live outside the city in a time when such a thing is basically inconceivable to those around you? Could you lead a band of civilians through the wilderness—for years? If the answer to these questions is yes, you may be an Aries, and you are also likely to enjoy this novel. (Though to be fair, you are likely to enjoy this novel if the answer to these questions is no, too—just in a different way.)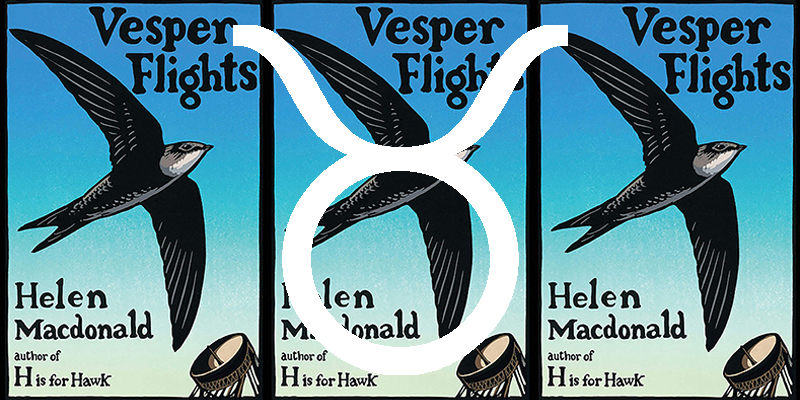 TAURUS
Helen Macdonald, Vesper Flights
The zodiac sign most likely to be a committed birdwatcher? Taurus, of course—after all, your typical Taurus loves to be surrounded by nature and beauty, and is patient, willing to wait hours for satisfaction. Taurus being also quite practical, not exactly taken by flights of fancy (only actual flights), they will enjoy these masterful essays on nature and humanity by the brilliant Helen Macdonald.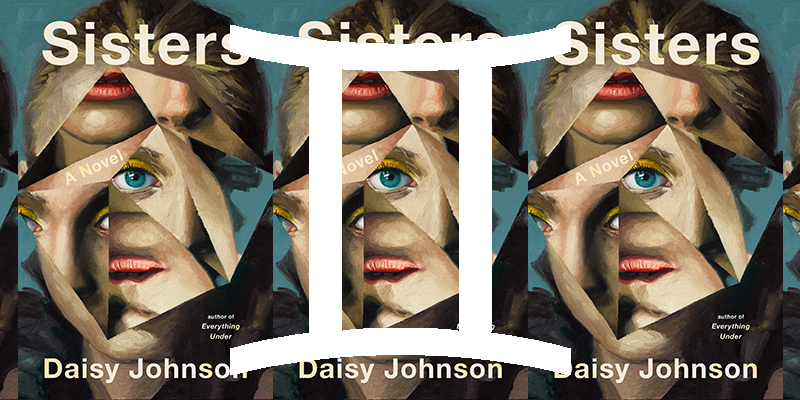 GEMINI
Daisy Johnson, Sisters
For the twins, a novel about sisters—September and July, born 10 months apart—and about secrets, and reality, and about the boundaries between all of these (sisters, secrets, reality) beginning to blur.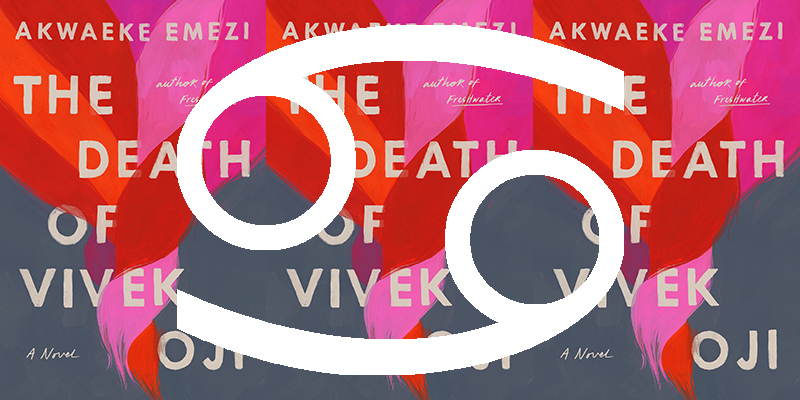 CANCER
Akwaeke Emezi, The Death of Vivek Oji
If anyone will instantly recognize the truth and force of a dead boy watching his family from beyond the grave, it's the intuitive, sentimental, and family-oriented Cancers among you. Ultimately, this is a novel about trying to understand one another, which is after all, the Cancer's most cherished desire.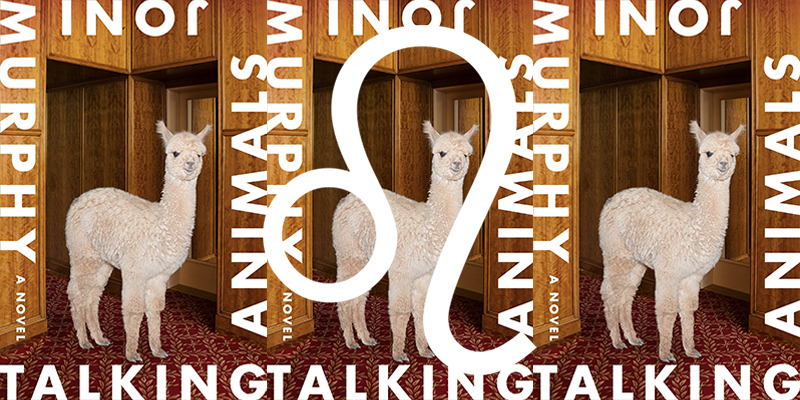 LEO
Joni Murphy, Talking Animals
Not for nothing, but I suspect Leos will appreciate a book in which the animals run the joint.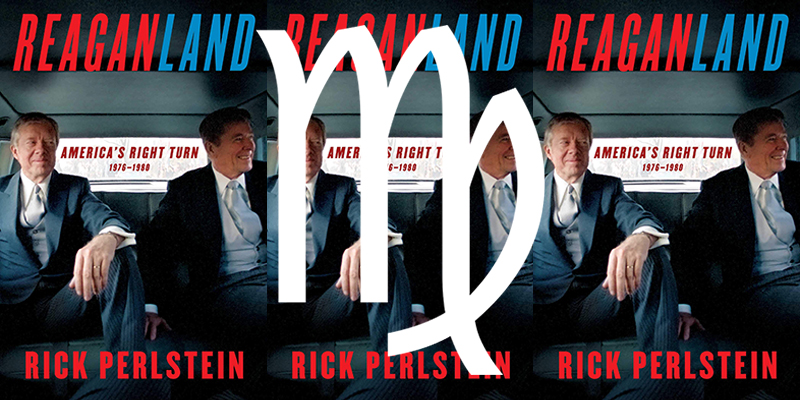 VIRGO
Rick Perlstein, Reaganland: America's Right Turn 1976-1980
Your favorite Virgo—logical, analytical, practical—is probably going crazy right now with all the apparently nonsensical turns the world has taken. This book will help them make at least a little sense out of some of it.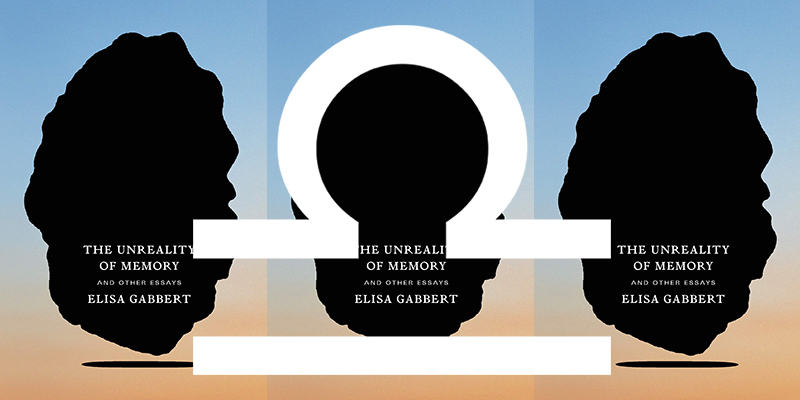 LIBRA
Elisa Gabbert, The Unreality of Memory
Gabbert's essay collection tackles, as a whole, our "digital anxiety;" one of its epigraphs quotes Susan Sontag: "A permanent modern scenario: apocalypse looms . . . and it doesn't occur. And it still looms." It is, as so many other things, a question of attention, and where it goes, and of psychic and emotional balance, which means that Libras will be particularly interested. And not for nothing: I expect fellow Libras will appreciate the weird beauty of this book cover just as much as I do.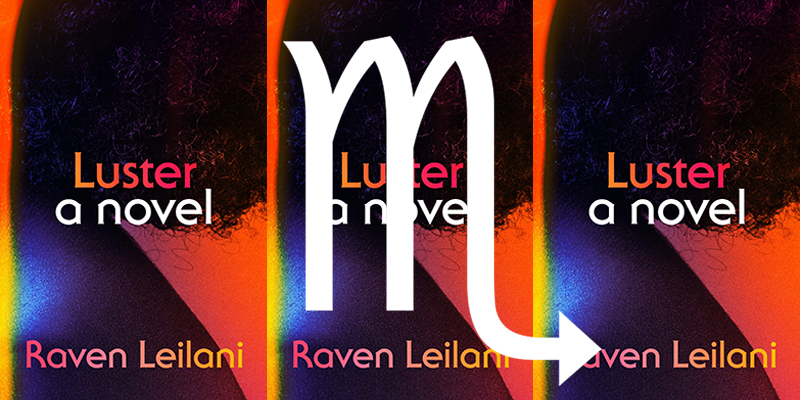 SCORPIO
Raven Leilani, Luster
To be honest with you, I think everyone, of any sign, should read this novel, which is sexy and disorderly and funny as hell—but since we're assigning, this is obviously a novel for Scorpios, the sign most associated with sex and fierce passion and competition. Scorpios are also easily bored by convention, and there is no convention here—Leilani takes a chance on every page, on the sentence level and on the story level, and those chances pretty much always pan out into something marvelous.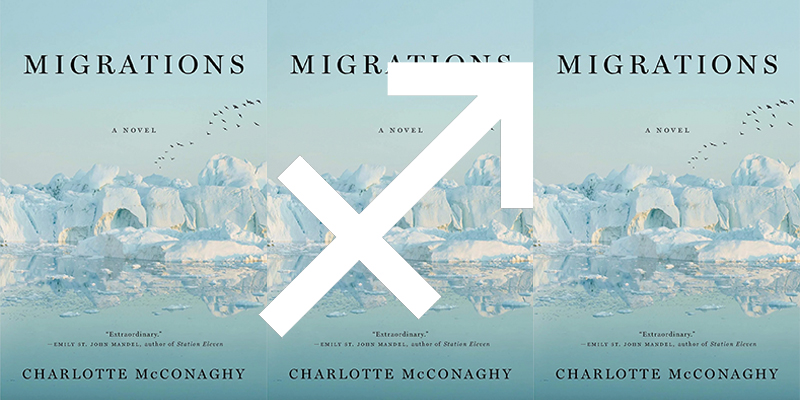 SAGITTARIUS
Charlotte McConaghy, Migrations
If there's any sign who could relate to the urge to follow a flock of endangered Arctic terns to their homeland—and to the family history of wandering women at play in this novel—it's freedom-loving, knowledge-seeking Sagittarius. Also recommended for you emotional Cancers out there.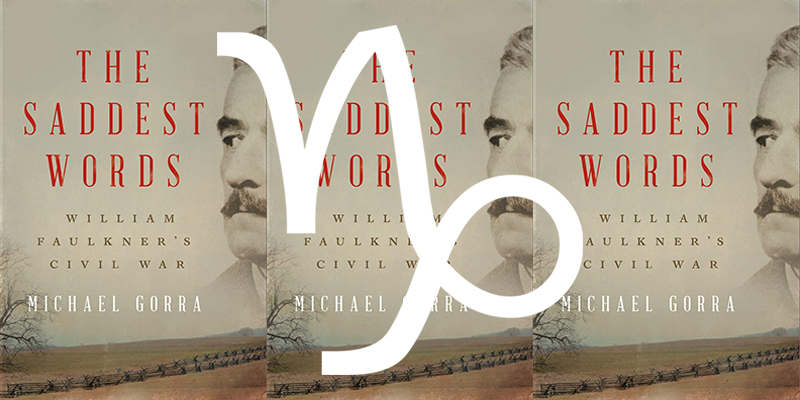 CAPRICORN
Michael Gorra, The Saddest Words: William Faulkner's Civil War
For studious Capricorns, who are always thinking about the passage of time and its implications, I recommend Michael Gorra's re-evaluation of the legacy and continuing importance of William Faulkner for the 21st century, which asks "how do we read Faulkner now?" Of course, Capricorns will likely have their own idea about this (and about everything), but Gorra's will be an important addition.
---