The Astrology Book Club: What to Read This Month, Based on Your Sign
Keep Staying Home, Keep Reading
With all the good books that come out each month, it can be hard to decide what to read (or, if you're anything like the people in the Literary Hub office, what to read first). There are lots of good reasons to pick one book over another, but one we've never really explored before here at Lit Hub is . . . astrology. Hence, this "book club," which is actually just a a literary horoscope guaranteed to come true: a good book to read, based (sort of) on your zodiac sign. As we enter another month of lockdown, your blanket horoscope has not changed: stay at home and read. But which new book should you order from Bookshop or your local indie and read? My predictions/recommendations are below.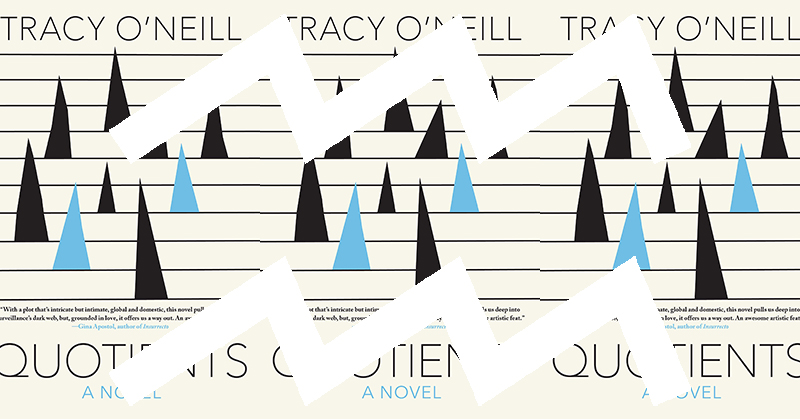 AQUARIUS
Tracy O'Neill, Quotients (Soho Press, May 12)
Aquarius is ruled by Uranus, planet of innovation and technology, so those born under its sign tend to be analytically-minded as well as socially radical—these people want to change the world, and they're definitely going to figure out how. So they'll particularly appreciate this novel of surveillance and big data that challenges us to re-evaluate the way we live—and they'll luxuriate in O'Neill's intricate, acrobatic, cerebral sentences along the way.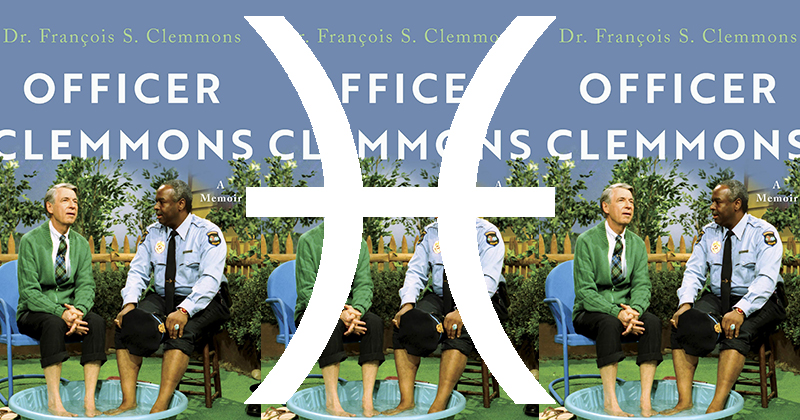 PISCES
François Clemmons, Officer Clemmons: A Memoir (Catapult, May 5)
Compassionate, intuitive Pisces love a good memoir—their superpower is empathy, after all. Much like Mr. Rogers, whose legendary children's program brought François Clemmons into the spotlight—and whose friendship changed his life. This is a fascinating and uplifting book for any of us who feel we're trying to swim in two directions at once right now.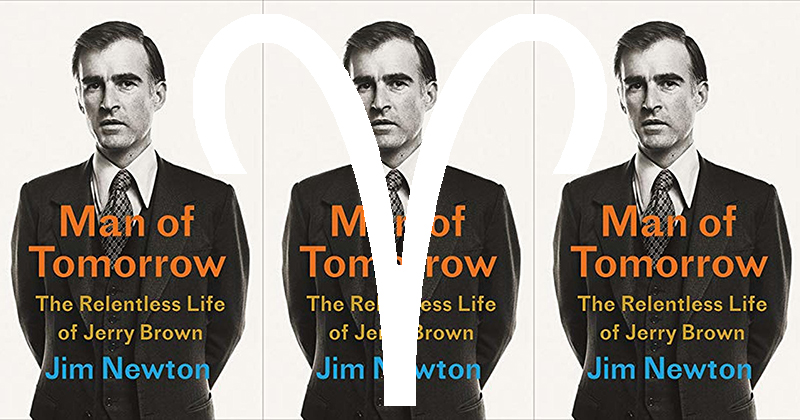 ARIES
Jim Newton, Man of Tomorrow: The Relentless Life of Jerry Brown (Little, Brown, May 12)
Those always at the head of the pack will find inspiration in this biography of California's legendary governor Jerry Brown. After all, no one appreciates relentlessness more than an Aries.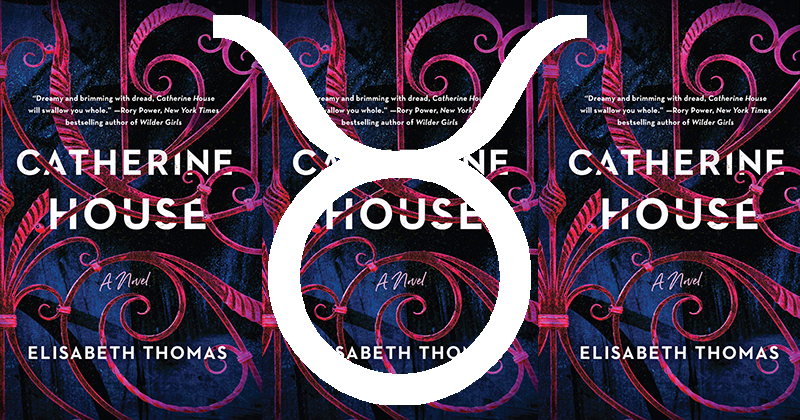 TAURUS
Elisabeth Thomas, Catherine House (Custom House, May 12)
For luxurious, steadfast Taurus, I recommend Thomas's mesmerizing debut, set in Taurus paradise: a beautiful, historic house filled with books and teachers, that you can't leave for three years—and it's also a university, and there's also a mystery to solve. No one likes to get to the bottom of things more than a Taurus.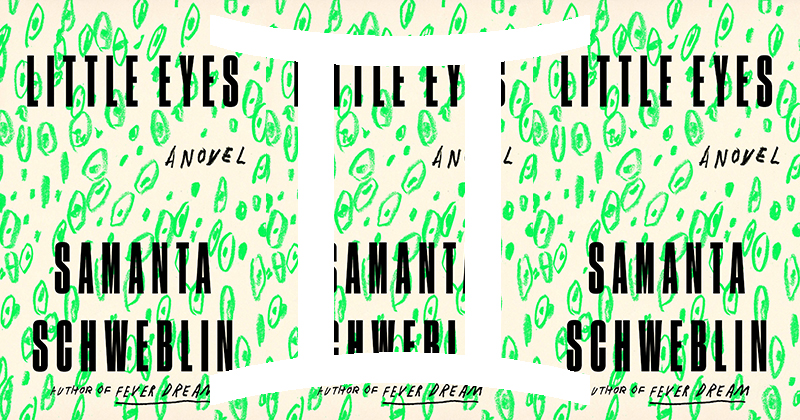 GEMINI
Samanta Schweblin, tr. Megan McDowell, Little Eyes (Riverhead, May 5)
In Schweblin's latest novel, people are obsessed with gadgets called kentukis—basically walking stuffed animals which another person (a random stranger) remotely controls, looking through their eyes, talking through their speakers. A dream scenario for any Gemini—who typically can't get enough interaction—though things aren't always as simple as they seem.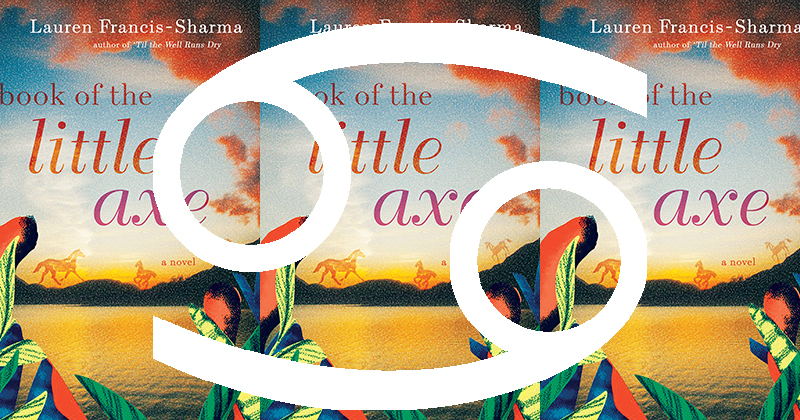 CANCER
Lauren Francis-Sharma, Book of the Little Axe (Atlantic Monthly Press, May 12)
Emotional, sensitive Cancers love nothing more than to sink into big, epic, heartbreaking novels about the meaning of home and family—which means that this month, their move is Book of the Little Axe, which begins in 1796 Trinidad with a young woman rebelling against the domestic expectations that threaten to suffocate her, and spans decades until we find her in Bighorn, Montana, as her son is about to become a man.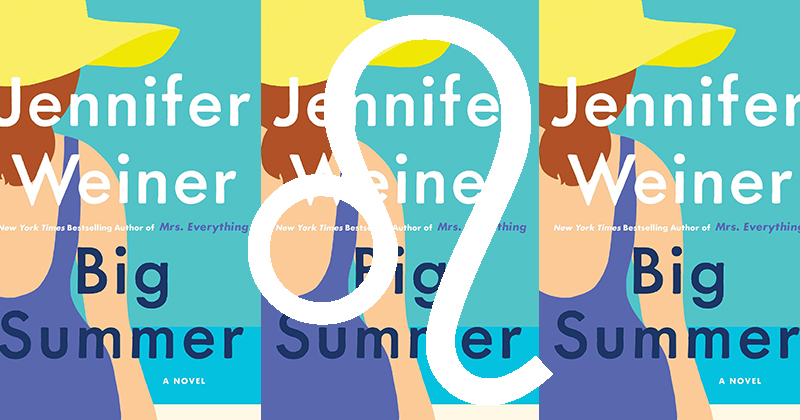 LEO
Jennifer Weiner, Big Summer (Atria, May 5)
Honestly, all Leos want is summer, summer, and more summer, and to sit out all summer on a beach towel reading something delightful, preferably while someone fans them with a big leaf. That first part can be easily accomplished with Weiner's latest, and the second part, well, someone can totally fan you from six feet away, they just need to have really strong arms. Not a problem, right?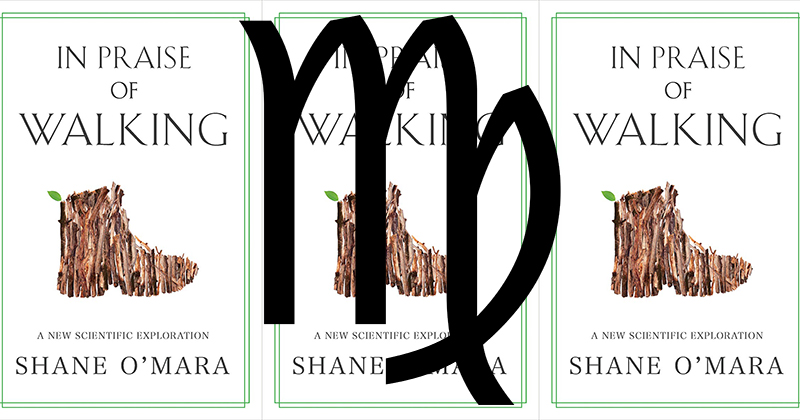 VIRGO
Shane O'Mara, In Praise of Walking (W. W. Norton, May 12)
All the Virgos out there are washing their hands religiously, not touching their faces, and staying home—and they're probably going on walks, too. Now they will be able to explain to their friends—scientifically!—exactly why that's so necessary.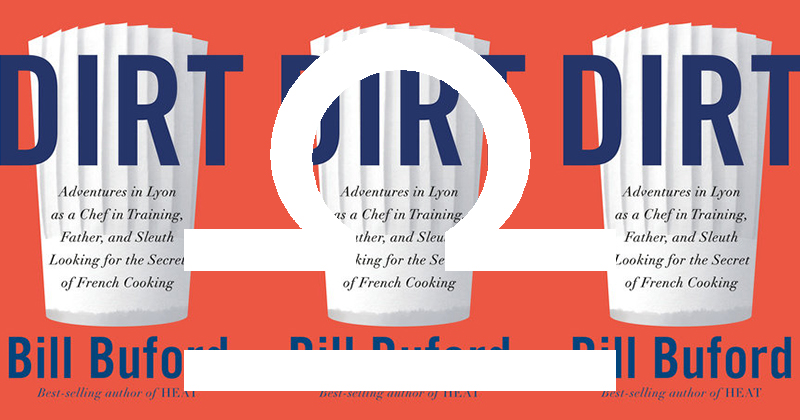 LIBRA
Bill Buford, Dirt (Knopf, May 5)
For all of you Libra foodies—and all Libras are foodies, because they appreciate the good things in life—and traveller—ditto—and lover of France and French cooking—ditto again—I suggest Bill Buford's follow up to Heat. All great cooking is about balance, after all.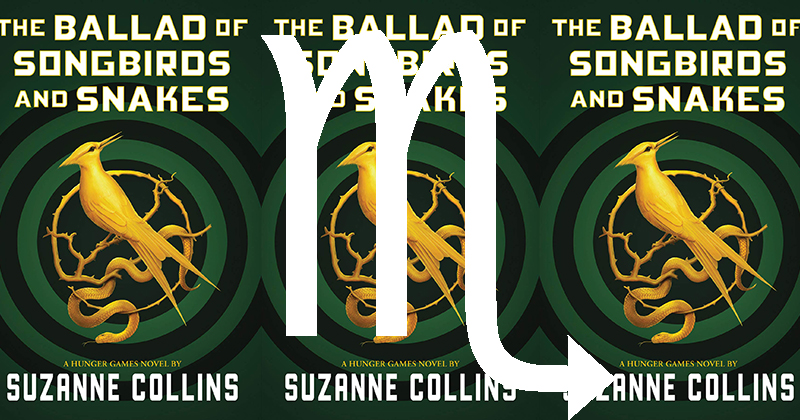 SCORPIO
Suzanne Collins, The Ballad of Songbirds and Snakes (Scholastic, May 19)
Everyone loves The Hunger Games, but it will take a true Scorpio to want to read a prequel about the wayward youth of President Snow.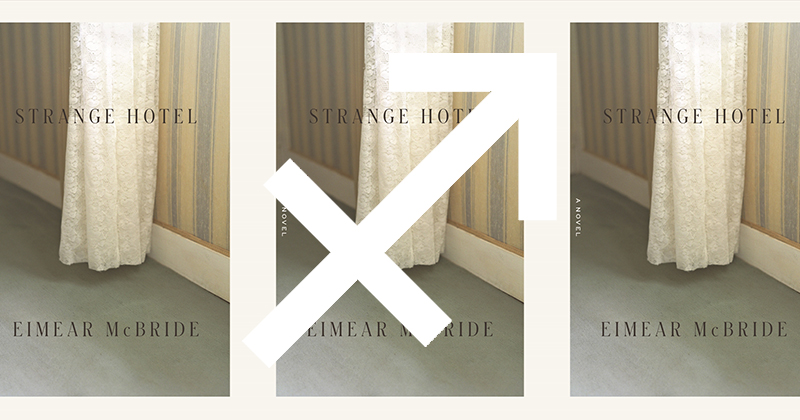 SAGITTARIUS
Eimear McBride, Strange Hotel (FSG, May 5)
What better novel for the most wanderlust-prone of the zodiac (who must be absolutely going crazy at home right now, especially as the world outside begins to thaw) than one that takes us from hotel room to hotel room? You'll be back soon, guys.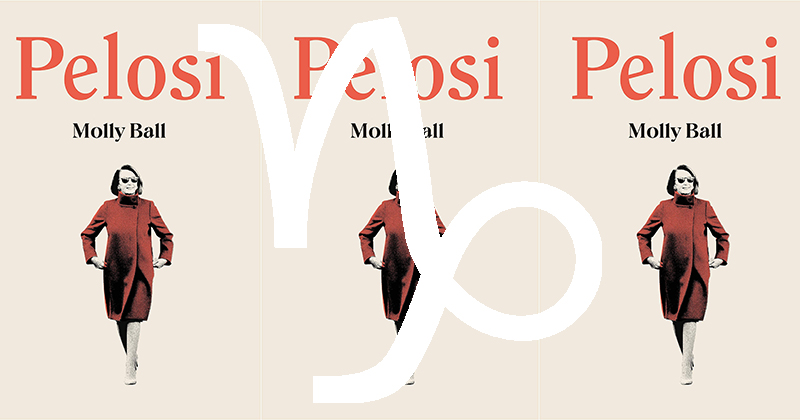 CAPRICORN
Molly Ball, Pelosi (Henry Holt, May 5)
Taskmasters unite.
---