The Art of the Hand-Sell: 31 Spooky, Eerie, and Uncanny Books for Halloween
Indie Booksellers Recommend the Books that Haunt Them
Is there anything scarier than not knowing what great book you're going to read next?
Big love to the booksellers at Exile in Bookville (Chicago, IL), Raven Book Store (Lawrence, KS), Copper Dog Books (Beverly, MA), and The Haunted Bookshop (Iowa City, IA) for their generous recommendations. Happy spooky season!
*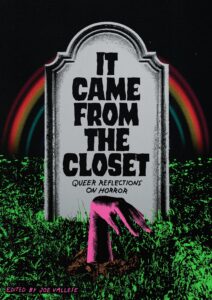 Joe Vallesse (ed.), It Came From the Closet
It Came From The Closet: Queer Reflections on Horror edited by Joe Vallese: It Came From The Closet reminded me why I fell in love with horror. Each essay connects queerness with the fear, connection, and blur of horror movies. Writers question whether horror is meant to punish those deemed sinful or create a new pathway of being. As Legacy Russell discusses in Glitch Feminism, what cannot be defined can contain power, and horror movies have allowed queer people to see themselves in blobs, the unseen Blair Witch, and mysterious monsters. Covering class, race, and ability, this collection carefully untangles the threads of why we can't look away, even when we desperately want to turn off the TV.
–Nikita, Raven Book Store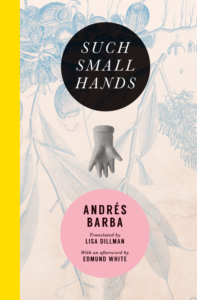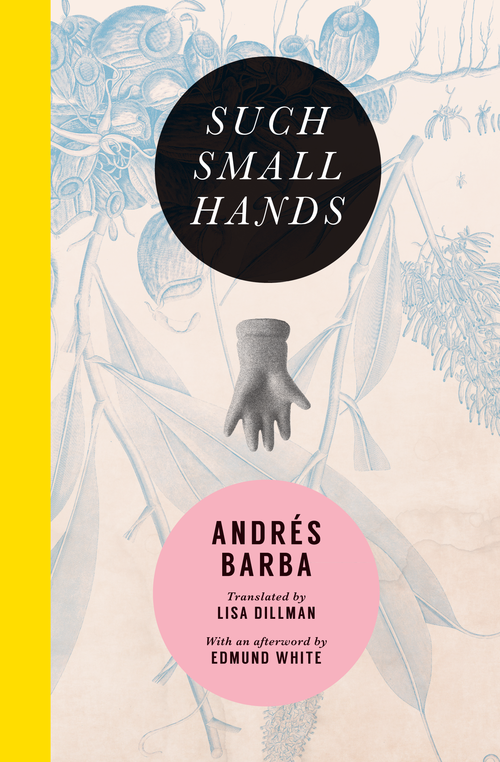 Andrés Barba, tr. Lisa Dillman, Such Small Hands
"Pause, wait for her to take in their words.  But the girl doesn't cry, doesn't erupt, doesn't react.  The girl still inhabits the suburbs of the words."
—Such Small Hands by Andrés Barba
Not classic horror, but certainly horrifying. A young girl loses her parents and is forced to live in an orphanage. That's where the tragedy begins. Not with the death of her parents, but the social interaction with her fellow orphans and the game she invents to fit in. I swear I read somewhere that this novella is based loosely on true events. If that's the case, if I didn't make that part up, then this book is even more disturbing. 
–Kristin Enola Gilbert, Exile in Bookville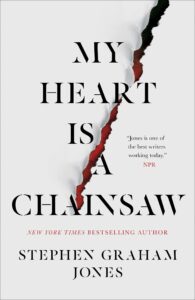 Stephen Graham Jones, My Heart Is a Chainsaw
Jade knows, and loves, slasher films better than anyone. So when strange occurrences begin in Proofrock, she quickly recognizes, with a thrill, that she may be living in a real-life one. Her belief is cemented with the arrival of new-girl-in-town Letha, obviously the slasher final girl. Legend, slasher lore, and human evil merge as the action and suspense intensify. Using this legend and lore, Jones brilliantly lays bare the darkness and the longings of the human soul in this unstoppable, unputdownable thriller. Read it as an exciting thriller or dig deeper. Either way, it is magnificent.
–Nancy, Raven Book Store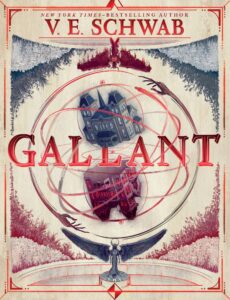 V.E. Schwab, Gallant
Olivia Prior has spent her entire life within the gray walls of Merilance School for Girls seeing ghouls and feeling like an outsider, the only connection to her family being her mother's mysterious rambling diary. But when Olivia is summoned to the family estate by her estranged uncle, she soon realizes that her family is hiding a dark secret about the deaths of many of its members, and is thrust into a world where the lines between dreams and reality blur, where a seemingly innocent crumbling garden wall has a malevolent air around it, and where a family bloodline is the only thing keeping an ancient hungry entity from devouring the rest of Olivia's family—and even the rest of the world.
Fans of Coraline, Stranger Things and gothic horror will enjoy this book about a family bound to a house—and the terrifying monster held on the other side of a crumbling garden wall that has more to it than meets the eye. Read this one with a night light and make sure you check under your bed for ghouls before going to sleep! With creeping horror and dread, this book had me utterly transfixed and I read it in one sitting into the darkest parts of the night. 
–Jessi Holleran, Copper Dog Books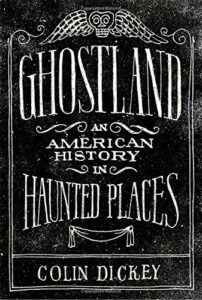 Colin Dickey, Ghostland: An American History in Haunted Places
This book reveals the true depths to which all of America is haunted by its history. In Ghostland, Colin Dickey, cultural historian and one of my all-time favorite nonfiction authors, explores how the ghost stories we tell are windows into our cultural identity, intrinsically intertwined with the time and place that they're from. Ghost stories you thought you knew, like those of the Winchester Mystery House and the Salem of witch-hunting infamy, are given a new understanding and greater depth through breathtaking research and sheer writing ability. This is a book about hauntings, but it is also a book about why we as people and as a society tell the stories we tell. Whether you believe in ghosts, are a complete skeptic, or are simply fascinated by the darker and more mysterious side of history, you'll never look at tales of hauntings the same after reading this book. 
–Emily Pate, Word After Word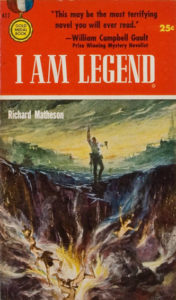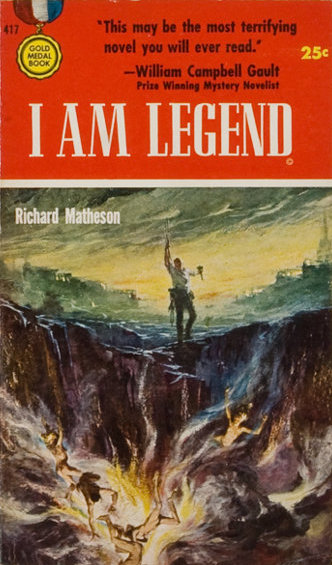 Richard Matheson, I Am Legend
While penning some of the best Twilight episodes in the 1960's, Richard Matheson somehow found the time to write one of the most influential quasi-vampire stories, a novella called I Am Legend. Hands down one of the most goosebump inducing endings that I have ever read. If you've seen the blockbuster film adaptation starring Will Smith, get your brain scrubbed, block  some time out and prepare to be amazed. A few good short stories round out the collection. 
–Javier Ramirez, Exile in Bookville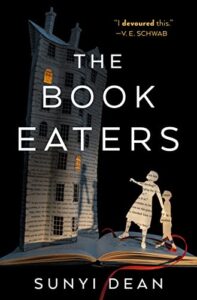 Sunyi Dean, The Book Eaters
The Book Eaters by Sunyi Dean is a completely original monster story about a mother's love and the lengths she will go to to protect her son. Devon is born into an insular patriarchal community of book eaters, who get sustenance by consuming written matter. But sometimes another kind of child is born. A monstrous child whose insatiable hunger can only be sated by feeding on the minds of others. The Book Eaters is the story of a mother's love for her child, and fight to bring him a better life. Dean has told an incredible story of breaking away and sacrificing everything you have for a child that needs you more than anything. An amazing weird dark fantasy book that will stay with you long after you have put it down. 
–Vickie Roberts, Copper Dog Books
The Book Eaters is a devastatingly clever book. The premise is unusual, yet it speaks fundamental truths about love and motherhood, and the fatal effects of familial dysfunction. Devon Fairweather is a member of a secretive clan of beings called book eaters, who consume —literally—the knowledge of the written word. But what happens to girl book eaters when they break the rules and when their sons are born with the uncontrollable craving not just for books but for human minds themselves? What will a mother do to protect and nourish the son who has become the beast? This is a delicious read. (Sorry, couldn't help it… )
–Sarah, Raven Book Store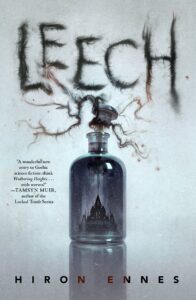 Hiron Ennes, Leech
Hiron Ennes' debut novel will attach itself as easily to the eager reader as its titular parasite suggests. An isolating chateau. A cold northern town. A troubling family legacy. An Institute whose hive mind of doctors systematically treat the ailments of humankind. But towards what end? Though a parasite threatens the baron's castle, there are other equally terrifying revelations lurking within its walls. With an inexorable pull, Ennes leads us deeper and deeper into the atmosphere they have so deftly–and devastatingly–crafted. 
–Samuel Wilson, Word After Word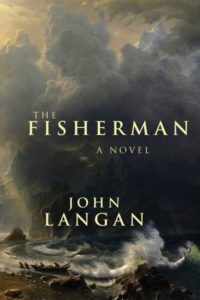 John Langan, The Fisherman
Two widowers try to pull themselves through grief by flyfishing in the Catskills. All the descriptions are achingly beautiful, and even the grittiest moments are tinged with beauty—until one catches something out of the corner of his eye. Stories within stories, doubts within doubts, until suddenly they can't UN-touch or un-see things they never wanted to know were there. Should appeal to fans of Lovecraft, Murakami, or the old "monster of the week" episodes of The X-Files, though Laird Barron also nailed it when he described the book as "'A River Runs Through It'… straight to hell."
–Nialle Sylvan, The Haunted Bookshop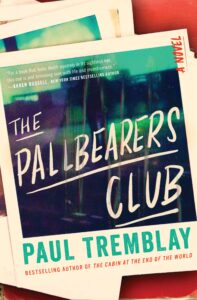 Paul Tremblay, Pallbearers Club
Pallbearers Club is a top read of the year for me, for sure. The decades-spanning plot involves a toxic friendship, funerals, folklore, lots of punk rock references, and maaaaaaaybe psychic vampirism? Who's to say? The story is told as a manuscript of a m̶e̶m̶o̶i̶r̶ novel written by one character (Art Barbara) and edited by another (Mercy), and this narrative device is REALLY COOL. These narrators are unreliable as hell, and to have the two of them competing for the truth is a real treat. What is fact? What is fiction? Can either of these weirdos be trusted? 
–Jessie Wright, Copper Dog Books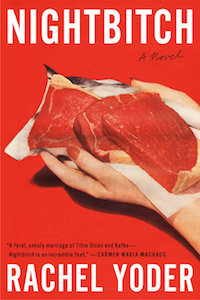 Rachel Yoder, Nightbitch
As I consumed Rachel Yoder's Nightbitch I felt my own limbs begin to elongate, phantom claws emerging from my fingertips. Developed an itch for sinew between my teeth and a craving for hot blood in the back of my throat. Within these pages exists a secret school of motherhood, a glimpse into the primal feminine and all her rage. A story that bites back at the world of patriarchy, rending muscle from bone. This work offers an invitation to shed the external demands and expectations placed upon mothers and women. It is permission to howl, to reclaim the self, to run through the darkness within our own hearts.
–Jack, Raven Book Store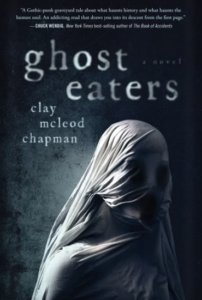 Clay Macleod Chapman, Ghost Eaters
Totally original, dark and chilling story about a group of friends who discover an addictive drug that allows them to see dead people. Well, not allows, more like forces, and it gets intense. This was impossible to put down, but please, read it with the lights on!
–Laura Harvey, Copper Dog Books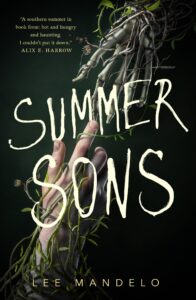 Lee Mandelo, Summer Sons
Andrew's world is cleaved in two when his best friend Eddie dies from an apparent suicide. He then inherits the life Eddie left behind: a million dollar fortune, a plantation manor, a drag racing group of friends, an unfinished thesis on rural Tennessee folklore, and a very familiar revenant that haunts his every step.
This book is a nonstop thrill ride of subplots: a best friend to lovers romance, a backwoods drag racing, a murder mystery, a survival story, a Southern gothic horror tale, a ghost story. Above all else, Summer Sons is a look at coming to terms with your identity after an unimaginable loss, and accepting grief as a weight you can't outrun. Gripping, thrilling, and intoxicating, Summer Sons is the perfect Halloween read.
–Jessi Holleran, Copper Dog Books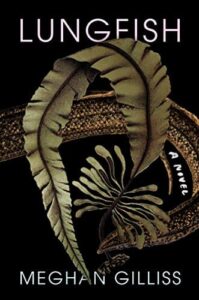 Meghan Gillis, Lungfish
Through Tuck's thoughts in stream-of-consciousness fashion, we come to know the characters in her world. Looking through only her lens offers us an intimate look into her actions and reactions, and great detail mixed with much left unknown about the actions, feelings, and thoughts of those around her. We watch her come to grips with and maneuver through her husband's addiction and her new financial and social situation, and her struggles to provide for her child and herself. The limited perspective makes for a rich and extremely satisfying read, a deep dive into Tuck's mind.
–Nancy, Raven Book Store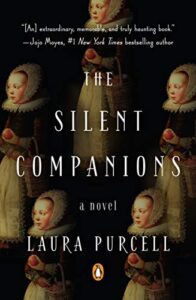 Laura Purcell, The Silent Companions
Newly widowed and pregnant Elsie comes to live at her late husband's rundown estate, where deeply unsettling occurrences begin happening after she finds a painted wooden "companion" behind a locked door. Dripping with Victorian gothic aesthetic and told from multiple points of view and time periods, the relentless dread in this novel builds and builds and never lets up, culminating in ghastly scenes that, years later, still give me nightmares. (You'll never look at cardboard cutouts or splinters the same way again.) 
–Jessie Wright, Copper Dog Books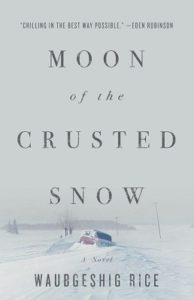 Waubgeshig Rice, Moon of the Crusted Snow
A taut, spare, short novel, set in an Indigenous community at the start of a strange winter when all power, fuel, and supplies from outside have mysteriously dried up. One night, the community chooses an act of generosity and trust. Will it preserve them—or destroy them? Perfect for fans of The Road by Cormac McCarthy, but don't read it without a nice warm blanket. This book will leave you very, very cold. (Bonus: The audiobook is read by the author. Buy it at libro.fm and you can let your favorite local bookstore receive the commission for the sale!)
–Nialle Sylvan, The Haunted Bookshop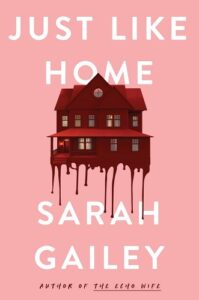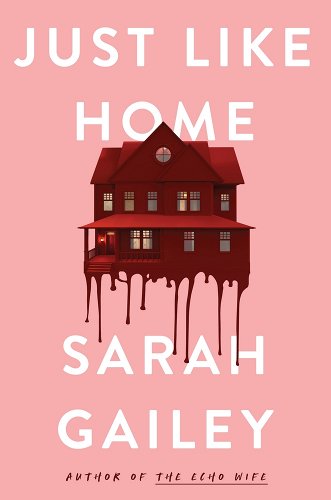 Sarah Gailey, Just Like Home
Gailey never fails to write with a creeping sense of dread that slowly wraps its way around you and pins you to the page. After ten years of being sent away by her cold mother from the house her father built, Vera Crowder is called back to help her dying mother clean out the house. But dark secrets lurk in the shadows and floorboards of Crowder House, and Vera might not be able to leave until she confronts them all on their own. This gothic horror had me checking under the bed before I drifted to sleep. It's sure to haunt you in the best possible way. 
–Jessi Holleran, Copper Dog Books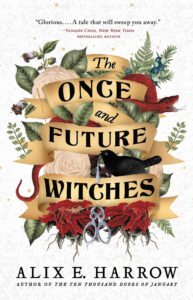 Alix E. Harrow, The Once and Future Witches
What would happen if the suffragette movement of the late 1800s was taken over by a group of women trying to bring witching back to society? That's exactly what Alix E. Harrow explores in The Once and Future Witches. Three estranged sisters find each other again after an invisible force guides them to the heart of New Salem, a town that fiercely suppresses any talk of magic. But the Eastwood sisters still remember the silly rhymes their grandma used to sing and the not-so-silly consequences that each rhyme brought forth. With shadows that leave scars, uncannily familiar government officials, and enemies they can't quite name, but can feel behind every corner, the movement to bring witching back to New Salem feels doomed from the start. Will the Eastwood sisters be able to overcome the ghosts of their past to harbor a new future for witches–and women–before it's too late? Dark mystery meets feminest manifesto in The Once and Future Witches by Alix E. Harrow, making it the perfect autumn read for historic fantasy lovers and wannabe witches alike. 
–Sarah Dittmore, Word After Word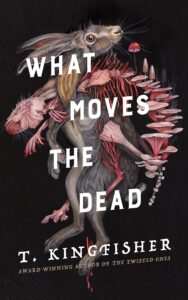 T. Kingfisher, What Moves the Dead
Kingfisher is an expert at writing unnerving and macabre body horror, and she really shines on What Moves the Dead, a gothic horror retelling of The Fall of the House of Usher. If you like some freaky fungi with your horror (like Mexican Gothic), you'll love this one. 
–Jessi Holleran, Copper Dog Books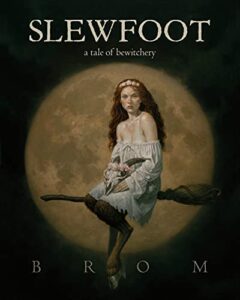 Brom, Slewfoot
The Puritan era comes to terrifying life in Slewfoot, a heady mix of historical fiction, fantasy, and horror. The oppressive, all-consuming atmosphere of Puritanical power is set against the violence, beauty, and wildness of the natural world. Abitha, a vulnerable outsider in her community, is caught in the space between these two extremes. Her only ally is her husband, who loves but does not truly understand her, and who is unable to keep either of them safe from his brother, a domineering and powerful leader in their community with very strict ideas about a woman's place. When occult forces creep into Abitha's life and destroy what little stability she has, she must decide who her true enemy is, who she wants to be, and just what she is capable of. The author has also created gorgeous paintings for both the exterior and interior of this book that complement the beautifully crafted writing. 
–Emily Pate, Word After Word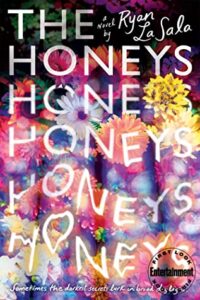 Ryan La Sala, The Honeys
A delightfully creepy horror novel set at a secretive summer camp and a profound exploration of grief, privilege, and genderfluidity.
–Alyssa Raymond, Copper Dog Books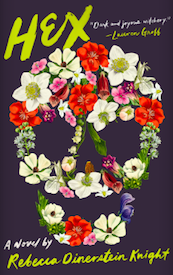 Rebecca Dinerstein Knight, Hex
Hex by Rebecca Dinerstein Knight feels similar to entering the narrator's head in "The Cask of Amontillado" by Poe. Protagonist Nell, who was recently expelled from her PhD program, is not seeking revenge, but she is still a woman obsessed. She fixates on her former professor, Joan, a woman whose admiration is impossible to fully win. Dinerstein Knight reveals this one-sided love story as journals from Nell to Joan, but Nell's journals also describe her dangerous lab work that searches for antidotes to poisonous plants. The combination seems bizarre at first, but through a careful use of parallels, Dinerstein Knight brilliantly displays how dangerous obsession can be.
–Nikita, Raven Book Store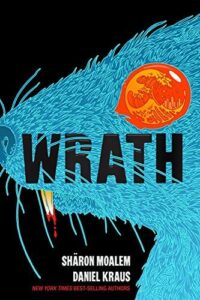 Sharon Moalem and Daniel Kraus, Wrath
Jurassic Park meets fluffy designer pets in the heart of New York City.
–Nikki Shafer, Copper Dog Books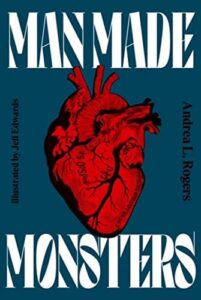 Andrea L. Rogers, Man Made Monsters
Man Made Monsters by Andrea L. Rogers: This collection of interconnected stories by Cherokee author Andrea L. Rogers will appeal to teens as well as adults. Following the same family tree over 200 years, these tales of horror range from historical to futuristic and feature tropes and characters both feared and beloved. Strong female leads are abundant and Cherokee language is speckled throughout (glossary included). Man Made Monsters is the perfect decolonized spooky read.
–Mary, Raven Book Store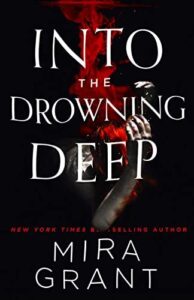 Mira Grant, Into the Drowning Deep
With terrifying visuals and haunting prose, Into the Drowning Deep dragged me under and left me gasping for air. Tory is determined to figure out what happened to her sister on a voyage to Mariana's Trench in search of mermaids – even if it kills her. This monster horror novel sank its teeth into me and held me captive in its maw and I loved every bloody second of it. 
–Jessi Holleran, Copper Dog Books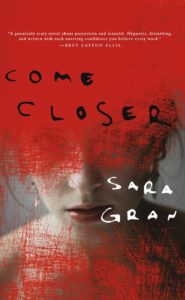 Sara Gran, Come Closer
Chilling from the get-go, this slim yet powerful novel is one of my all time favorite possession novels. You'll gladly follow Amanda in her descent into madness and will most likely sleep with the lights on for a couple of days. Yes, I have favorite possession novels. Don't you?
–Javier Ramirez, Exile in Bookville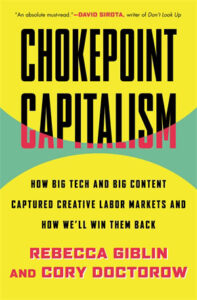 Rebecca Giblin and Cory Doctorow, Chokepoint Capitalism
To me there's nothing spookier than a harmful corporate monopoly and for that reason, some of the stuff in Rebecca Giblin & Cory Doctorow's Chokepoint Capitalism: How Big Tech and Big Content Captured Creative Labor Markets and How We'll Win Them Back is truly frightening.  This book is a clarion call about the dampening effects corporate monopolies have on musicians, authors, and other creative workers. But it's not all doom and gloom, as Doctorow and Giblin also provide a clear but challenging roadmap for creatives to win back their economic freedom.
–Danny, Raven Book Store
Robert McDowell, The Elementals
A horror/ghost/supernatural story set in a sunny, idyllic, and sandy (the sand is key, you'll see) beach town! Seriously, sunshine, ocean, sand–weird setting and set-up for scary, right? Very few books make me feel scared. Don't get me wrong, this isn't the literary feeling of watching the first Paranormal Activity movie, but I did jump when I heard noises while reading certain scenes. This is "haunted house" done right. 
–Kristin Enola Gilbert, Exile in Bookville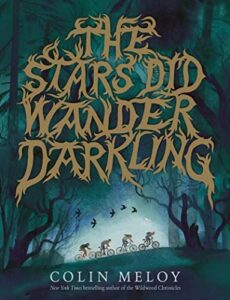 Colin Meloy, The Stars Did Wander Darkling
Set in a small town on the Oregon coast with a mysterious history, The Stars Did Wander Darkling is the perfect mix of creepy atmosphere and page-turning plot. At first, 13-year-old Archie and his friends try to ignore the mysterious series of events plaguing their town, but when the adults start acting strange, it's up to the kids to find out what's going on. While Colin Meloy wrote the novel to serve as the horror story he wished he had when he was a teenager, readers of all ages will be enthralled by this perfect October read. Meloy's masterful scene setting combined with an unraveling mystery full of twists and turns will keep you turning the page well into the night. Set in the 1980s and featuring four teenage protagonists fighting to save their town from an all consuming darkness, The Stars Did Wander Darkling will appeal to anyone who enjoyed Stranger Things or is just looking for a suspenseful story sure to give you goosebumps.  
–Sarah Dittmore, Word After Word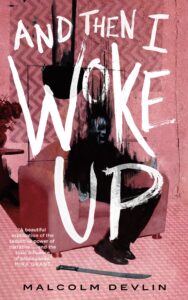 Malcolm Devlin, And Then I Woke Up
When you crack open this book, you will be expecting a zombie novel. You'll be expecting a viral outbreak, an apocalypse narrative. And that's what you'll get, but not in the way you'll anticipate it. This is a book with unreliable narrators and untrustworthy perspectives. There will be fear and doubt, blood and violence, monsters and survivors. But nothing will be as it seems. This book is psychological horror at its best and I loved it.
–Christina, Raven Book Store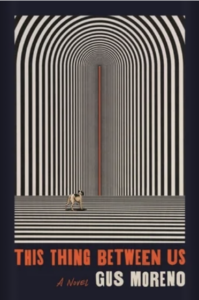 Gus Moreno, This Thing Between Us
What starts out as a heart wrenching love letter from Thiago to his newly departed love Vera becomes a treatise on how we and others process grief, with some well placed levity along the way. Come on, Richard Ramirez eyes? Soon enough, though, This Thing Between Us goes off the rails in the best possible way. Don't be surprised if as soon as you finish the last satisfying page you start right over from page one to see if you might have imagined the whole thing. 
–Javier Ramirez, Exile in Bookville
---