The 30 Best Bad Amazon Reviews for Flannery O'Connor's Short Stories
"She is a sadist. I bet she was sorry ultimately!"
Let's get this out of the way: Flannery O'Connor would absolutely not care what random internet strangers think of her stories. Actually, that's not exactly true: if she lived today, she'd probably be writing about them. The queen of the Southern Gothic short story has been a staple of classrooms and reading lists for decades, and is particularly beloved by short story writers trying to recapture her dark magic. But not by everyone, of course. Yes, it's your monthly installment of our best bad Amazon reviews series, peacock-herder edition.
Common criticisms from Amazon reviewers for O'Connor's collections were that the stories were depressing (accurate) and also racist. The argument over whether we should still be reading books that were written when racist language and attitudes were the norm rages on in these comments, albeit with little recognition of the difference between a character—and usually a blatantly reprehensible one, in this case—using racist slurs and the book being, itself, racist. (For me, the question of whether understanding the historical context is enough to mitigate a personal reaction to experiencing racist language in one's pleasure reading is something every reader gets to answer for themselves, but the issue is surely not, as one commenter asserts, that Flannery O'Connor is making money on her racism while poor Paula Deen cannot.)
Wherever you come down, find your people—or laugh at your enemies while you tuck their prosthetic leg in your suitcase—below.
[Click to enlarge.]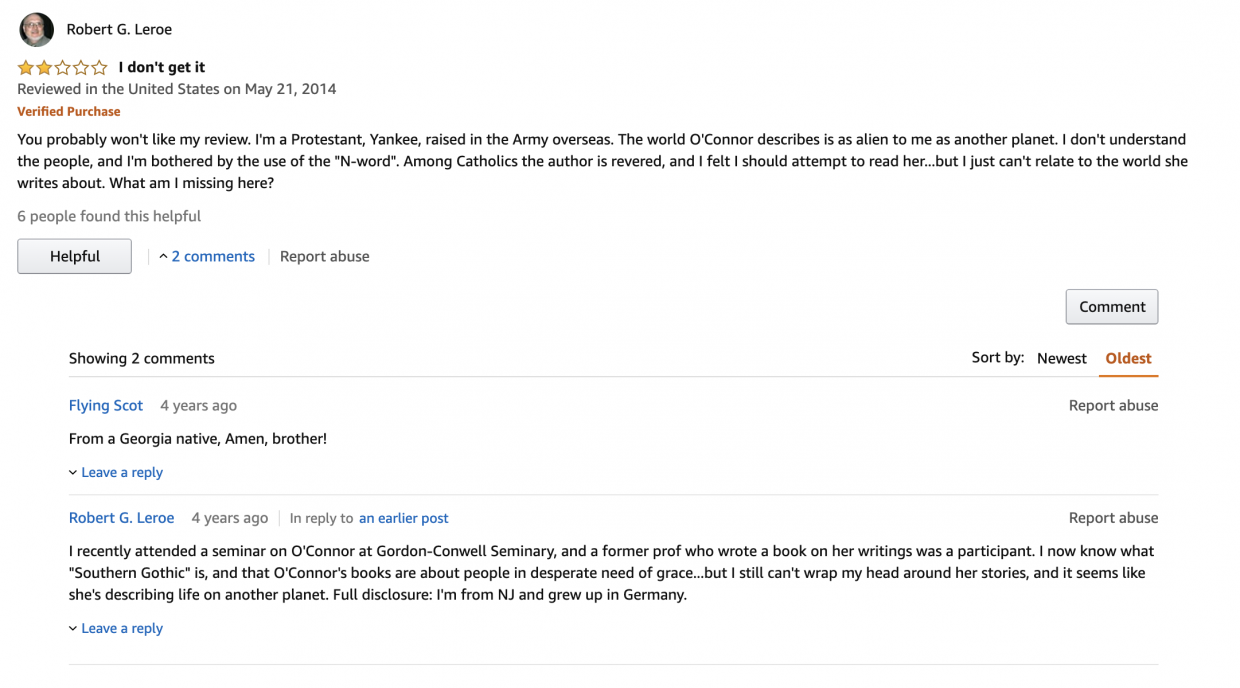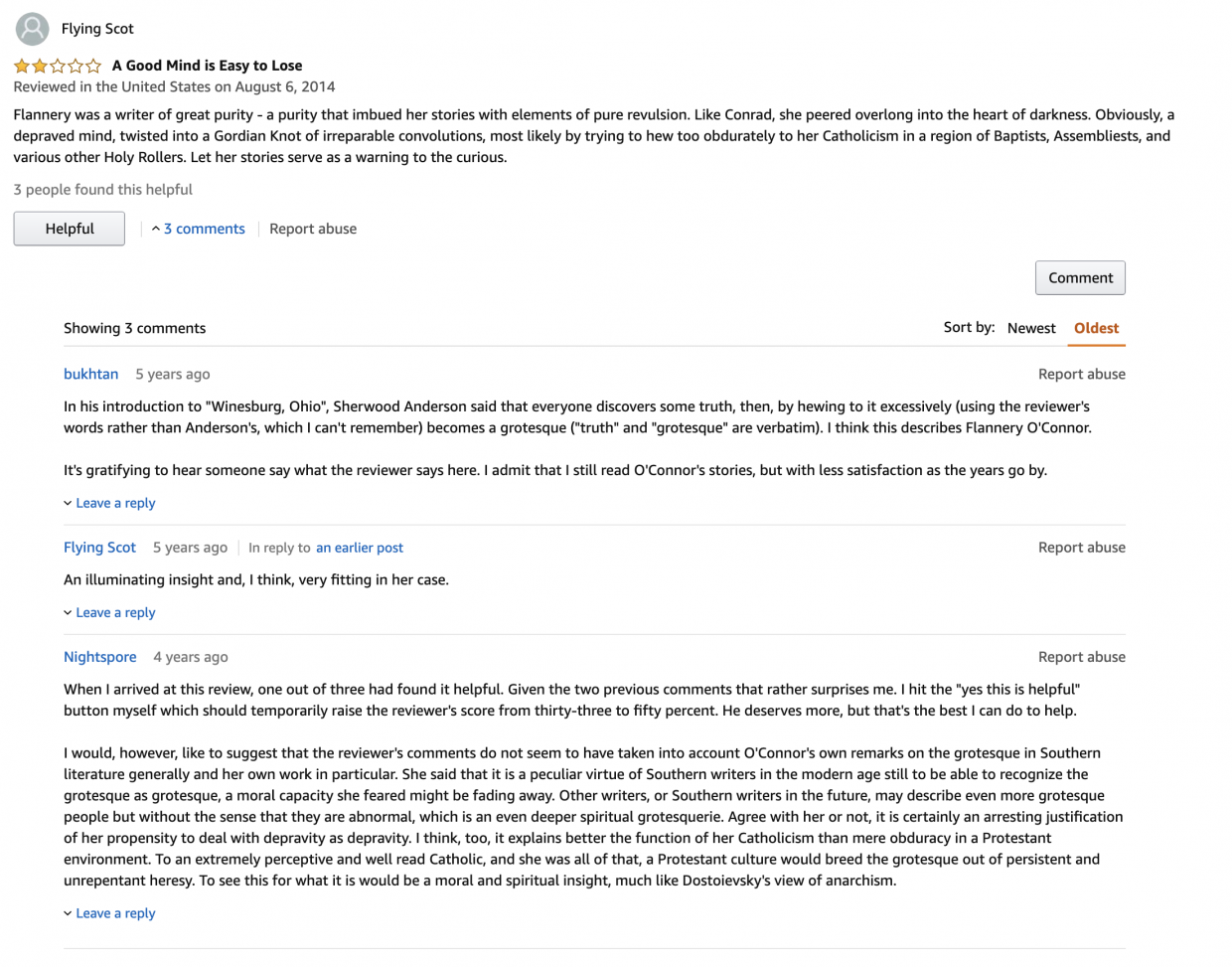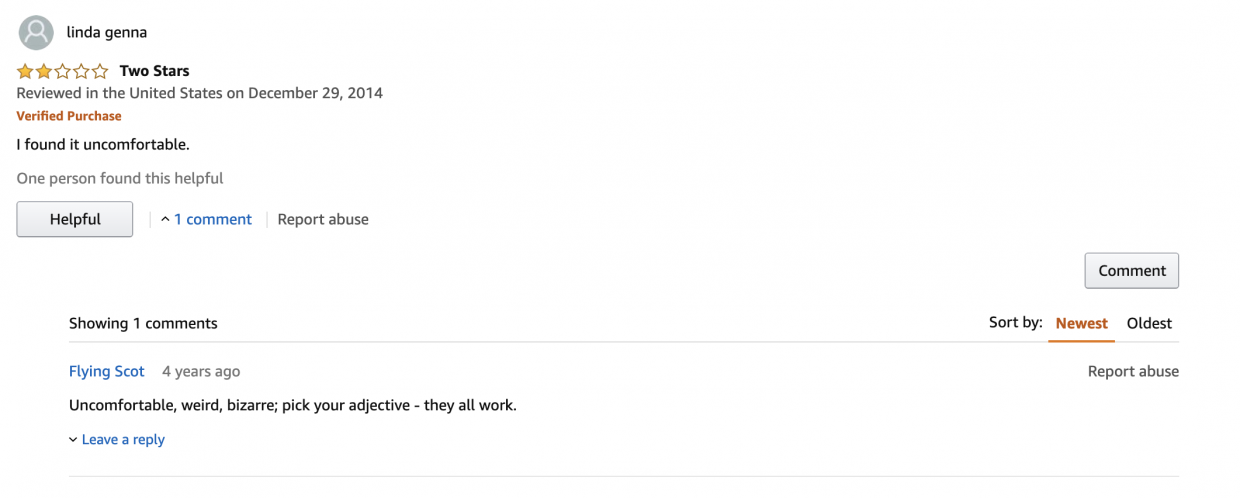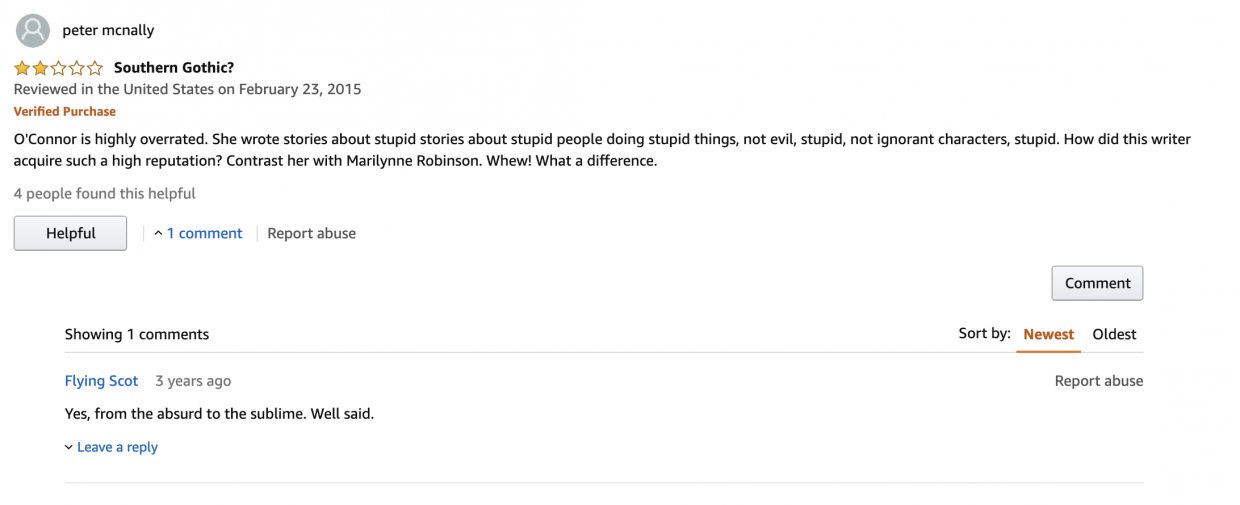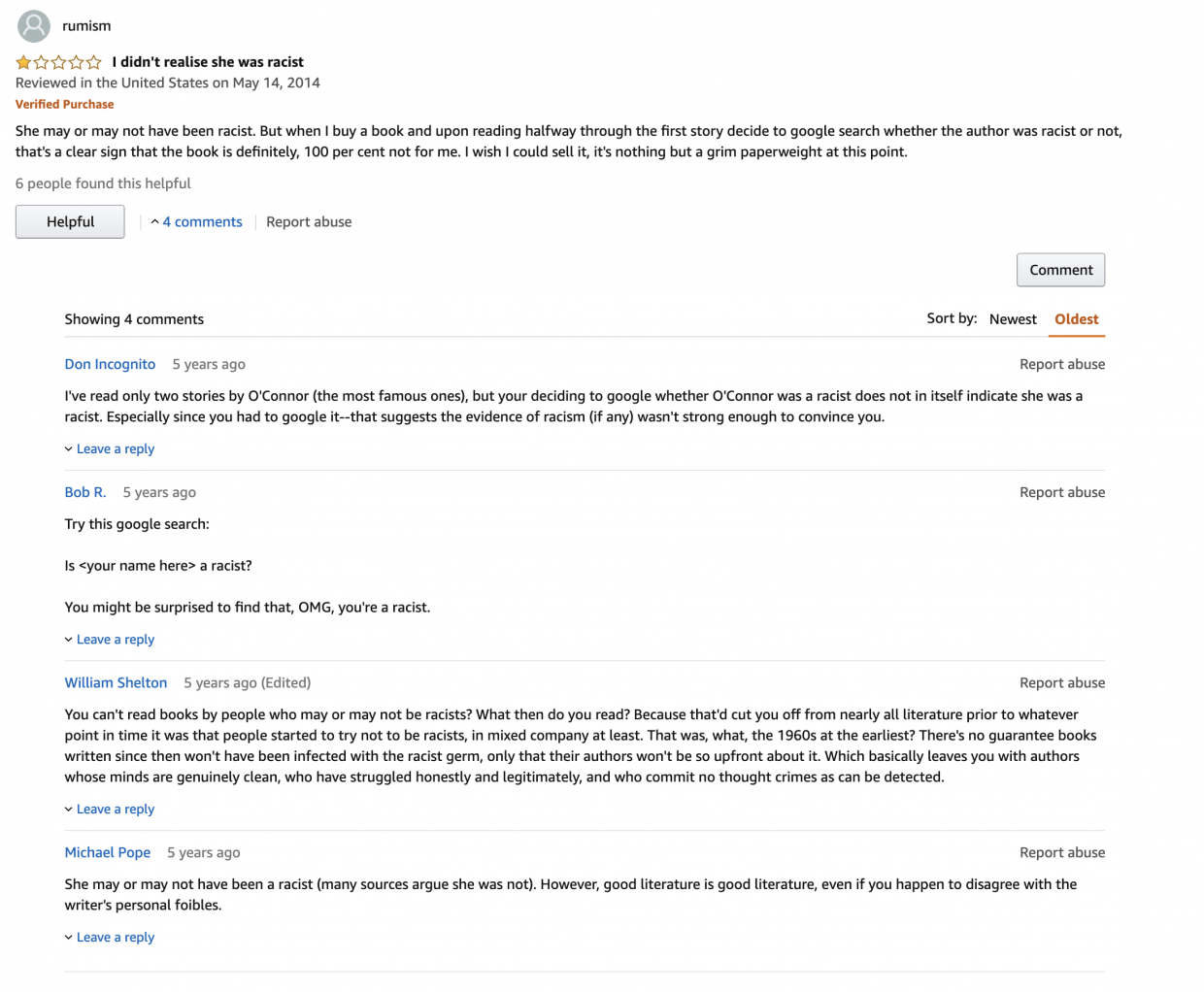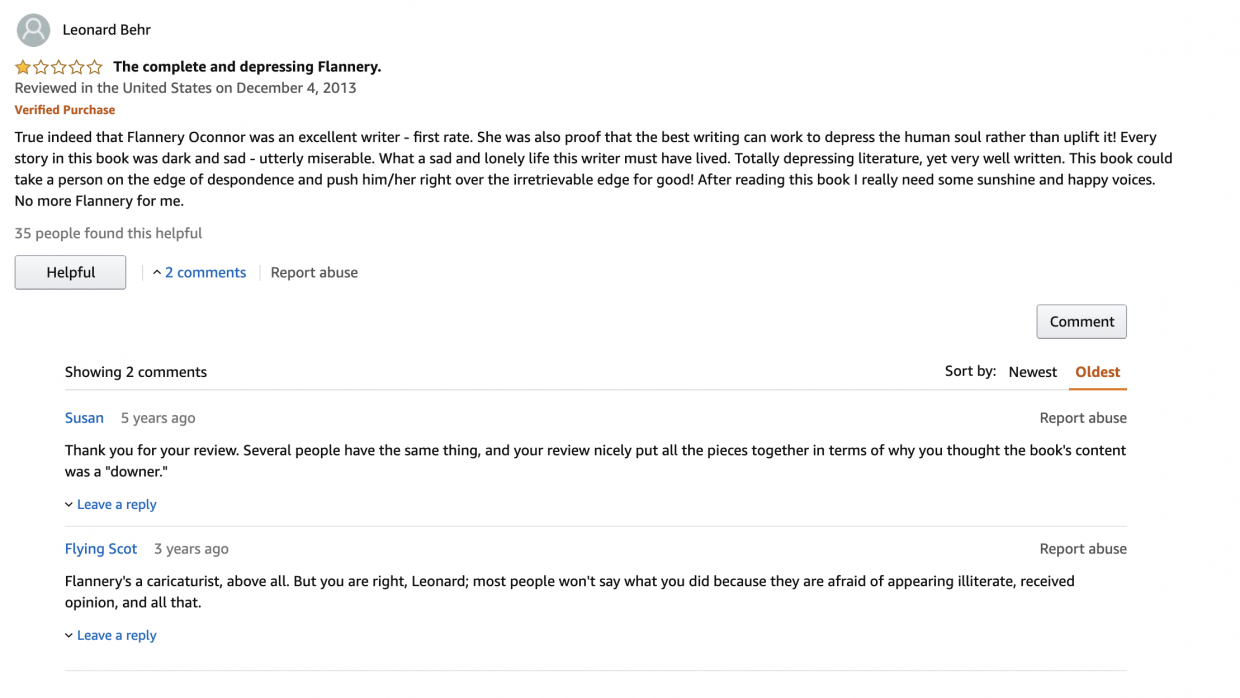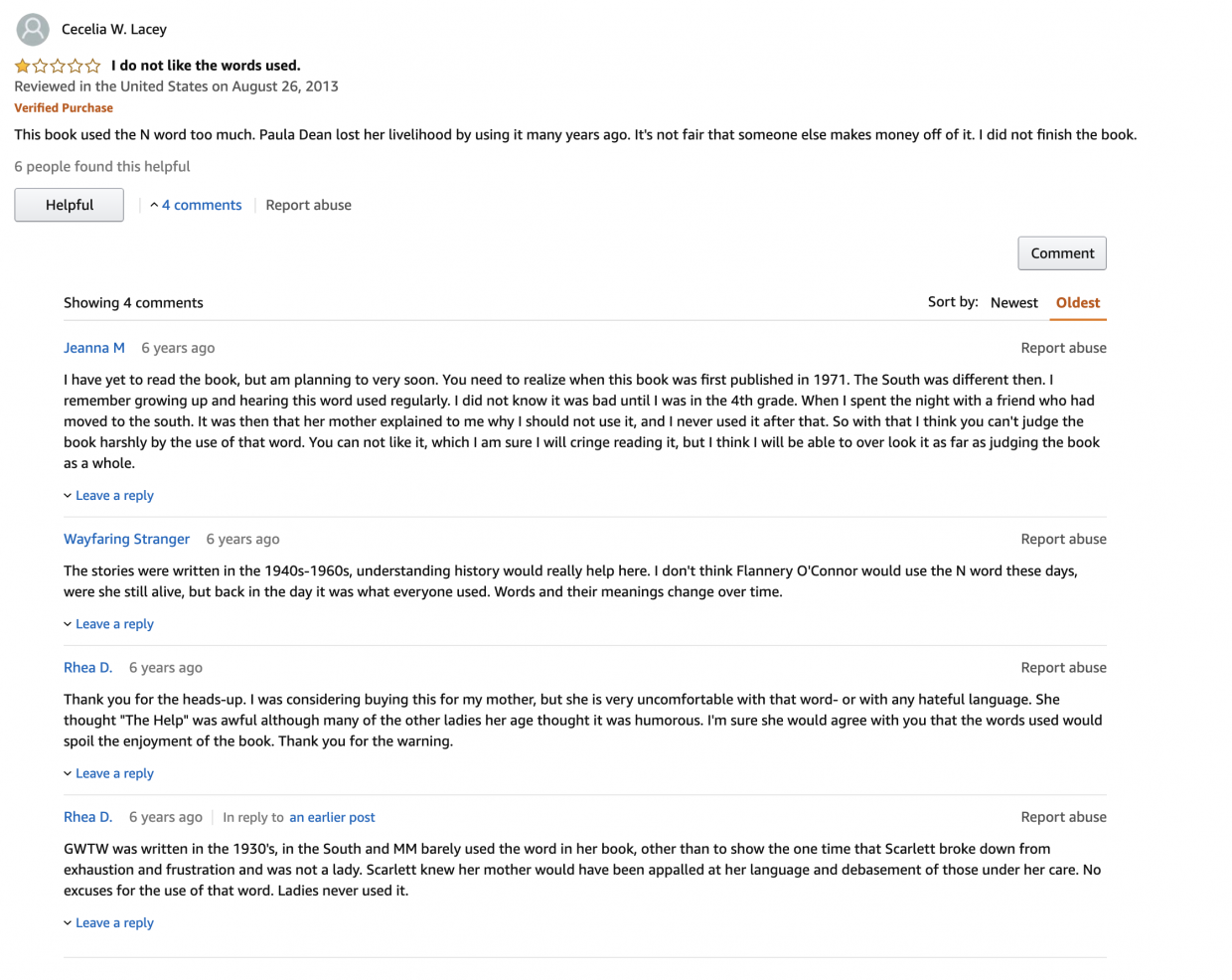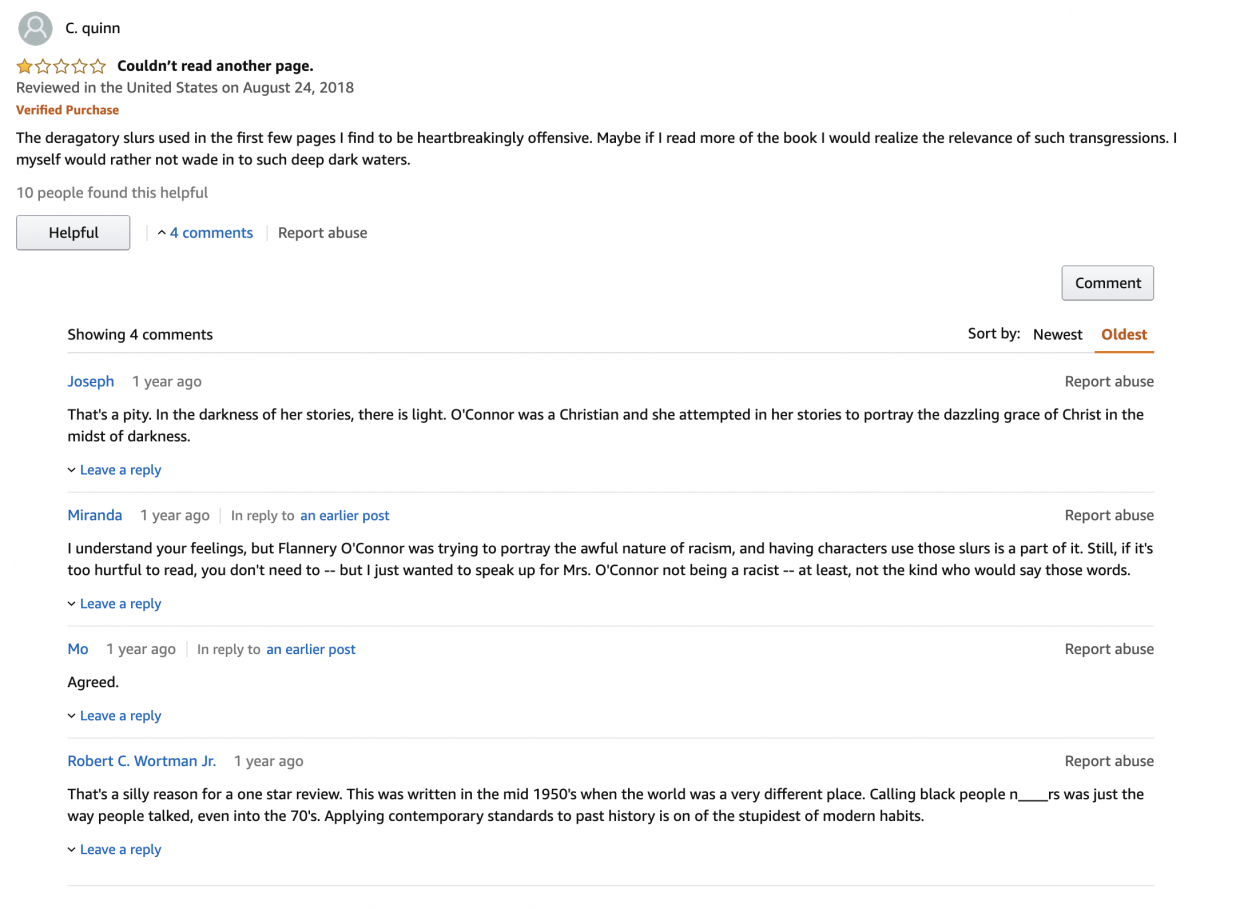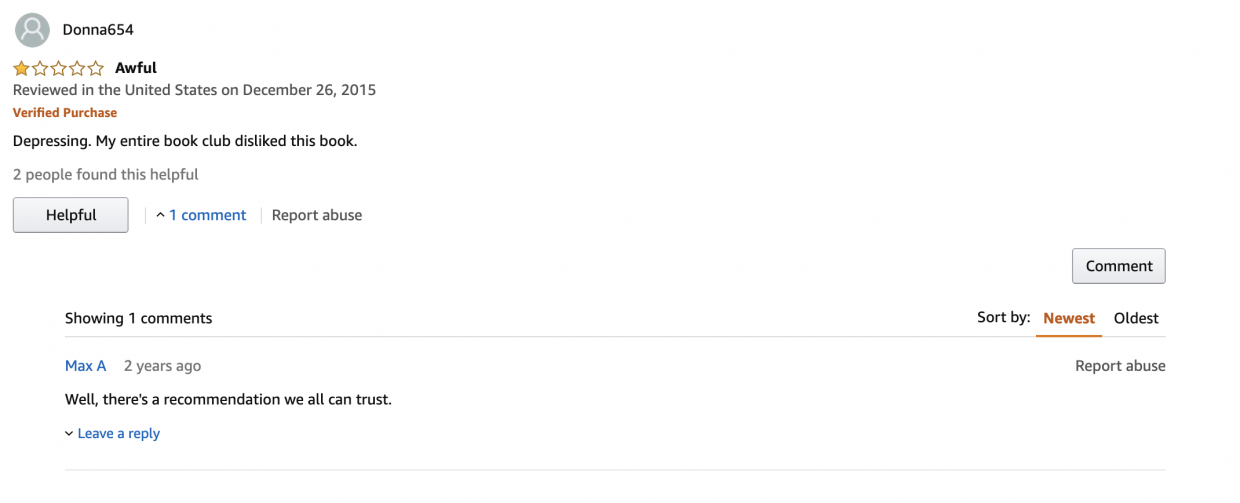 ---